Health and safety measures for a car hire with Europcar during COVID-19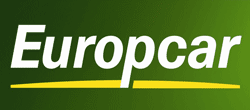 The Europcar Mobility Group was founded in 1949 in Paris by Raoul-Louis Mattei under the name "The Automobile Subscription". The brand name 'Europcar' was first introduced in 1951. The Europcar Mobility Group SA, formerly known as the Europcar Group SA, specialises in car rental and has its headquarters in France. With over 60 years of experience and several million drivers a year, Europcar is a successful car rental supplier worldwide and is considered one of the leading car rental companies in Europe. Europcar is present with corporate and franchise locations and other partnerships in over 100 countries. Its main markets are Germany, UK, France, Italy, Spain, Australia, New Zealand, Portugal, Belgium, and Austria. The car rental group can, thanks to its extensive expertise in the sector and a fleet of over 200.000 vehicles, satisfy all customer needs.
With Auto Europe and Europcar, you not only get an affordable car hire, but also expertise, with decades of experience and excellent customer service before, during and after the rental. With rental locations in 180 countries worldwide, with highly respected partners like Europcar, you have a wide selection of vehicles at your disposal. Book your car hire with Europcar during the COVID-19 outbreak through Auto Europe simply online or contact us on +44 123 3225 114 and enjoy a car rental holiday without worries!
Car Hire Europcar - Safety measures to protect clients from Coronavirus
In uncertain times like these, when government and health authorities are taking extraordinary measures to contain the COVID-19 pandemic, which have a major impact on our daily lives, Europcar sees itself as a provider of an essential service: the contribution to the safe mobility of people and goods such as food and medicine. The rental Group has experienced an unexpected demand for vans and passenger cars which, it seems, are used as an alternative to public transport and by companies from various sectors for deliveries. In these times, Europcar's ultimate goal is to provide its services to clients safely and flexibly.
Measures and procedures for cleaning
The safety of clients and staff members is the top priority at Europcar! Europcar works with leading automobile manufacturers to ensure the highest level of quality and safety. The average age of the vehicles ranges between four and eight months, each vehicle being inspected and cleaned before each rental pick-up. In addition to the already intensified cleaning measures of the vehicles through the systematic use of disinfectants, further measures are currently being implemented at the stations: regular disinfection of the desks between each customer and a "zero contact" policy in which the vehicle key is disinfected and handed over in one closed envelope.
Furthermore, for extra safety, clients can take advantage of the Europcar Premium Pick-up service, a self-service option that lets customers pre-register and pick up the vehicles keys directly from a key dispenser, saving you time and liming the number of people you come into contact with.
Frequently Asked Questions
Can I drive my car hire in all EU-countries?
At the moment, Europcar has not introduced any travel limitations for its rental vehicles. Please follow the guidelines and travel limitations set by the local authorities.
Can you guarantee that I will not get infected when renting a vehicle? Are special procedures in place to prepare the rental vehicles?
All the vehicles get cleaned before each rental and Europcar has also introduced additional cleaning measures, which include disinfecting the contact surfaces inside the vehicle.
How does the car hire drop-off/return of the vehicle work during COVID-19?
Only 2 customers are permitted in the Europcar station: 1 customer per rental. This does not apply to customers who need support due to limited mobility. The following applies: 1 customer + accompanying person per rental.
To protect other customers and staff members, a 6 feet minimum distance is required. Wait to be instructed to put your papers in the dedicated box and then step back to keep the safety distance.
Please allow an additional 5 minutes to clean the vehicle surfaces before Europcar can check the vehicle and finish the return handover .
Europcar applies a contactless drop-off procedure. The car status will be confirmed verbally and on the drop-off papers the following note will be reported: 'COVID-19 [drop-off] – No signature required'.
What happens to my Europcar rental vehicle if I get infected, test positive or I am quarantined?
If you become infected during your car hire with Europcar during Corona, or you suspect it, and cannot drop off the rental vehicle, please inform Europcar immediately. The vehicle will then be placed under quarantine for 9 days to minimise the infection risk for other clients. The vehicle will remain with you for this period, but you will not be charged for this period (from the day you contact them). Please do not use or touch the vehicle during this quarantine period. If you fail to return the vehicle without notifying Europcar, Europcar may bill you for the additional days, which is certainly not the intention if you were infected and quarantined.