Hertz announcement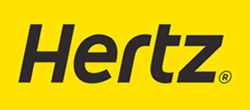 We have been notified by the Hertz Management and through the International Media that on Friday 22nd Hertz filed for Chapter 11 under the USA Bankruptcy Protection Laws. This allows the company to continue to trade normally but at the same time restructure and reorganize its debts. Note many USA companies including General Motors and National/Alamo Car Rental have emerged successfully from Chapter 11 status in the past.
The filing effects the Hertz USA Business only. The Hertz businesses and franchise partners in other countries worldwide are not affected by this decision and continue to trade normally.
This means for Auto Europe clients it is business as usual. Auto Europe continues to monitor the situation and should there be any reason for a client to change a car rental supplier due to bankruptcy we will contact effected clients well in advance of the rental and organize a suitable alternative.
Health and safety measures for a car hire with Hertz during COVID-19
The Hertz Corporation is a subsidiary of Hertz Global Holdings Inc., which operate vehicle rental under the brands Hertz, Dollar, Thrifty and Firefly, at approximately 10.200 company and franchise locations in North America, Europe, the Caribbean, Latin America, Africa, in the Middle East, Asia, Australia and New Zealand. The Hertz Corporation is one of the largest car rental suppliers worldwide, which is why the Hertz brand is one of the best known in the world.
Auto Europe is proud of its worldwide partnerships with renowned car rental companies such as Hertz. These strong partnerships enable us to offer clients a competent service at the best rates. With Auto Europe you can rely on over 60 years of expertise and support before, during and after the rental. With us booking a vehicle hire is easy via our 3-step booking engine online, or through the telephone on +44 123 3225 114. Book your car hire with Hertz during the Coronavirus crisis at Auto Europe and start your car rental holiday carefree!
Car Hire Hertz - Safety measures to protect clients from Coronavirus
All Hertz car rental locations operate at regular opening hours. Health and safety measures for customers and staff members are in place and the Coronavirus (COVID-19) situation is closely monitored to keep up with the latest guidelines from the government and local health authorities. Hertz have also implemented several additional measures in the vehicle cleaning process to prevent and reduce the risk of infection.
Measures and procedures for cleaning
In addition to the usual, everyday processes, the cleaning measures for each car hire with Hertz during COVID-19 has been intensified and includes cleaning the interior and exterior of the vehicle. For example frequently touched surfaces such as the steering wheel, gear lever, displays, and door handles are given extra care and attention and thoroughly cleaned with approved disinfectant during the preparation process of the vehicle before each rental. If Hertz is informed of an infected driver or passenger, the vehicle will be withdrawn from the fleet and quarantined for a certain time period.
The below health and safety measures are implemented by staff at every Hertz location
All contact surfaces such as steering wheel, gear lever, dashboard, displays, handles, seat belt, keys, etc. will be cleaned thoroughly with a mixture of soap and water.
Water, soap and clothing are changed regularly.
Disposable products such as paper are disposed of properly.
After transporting and parking the vehicle, all affected contact surfaces are wiped over one last time.
Before renting, all keys are cleaned with a cleaning agent or disinfectant.
Disposable gloves are worn in the preparation process.
During a regular shift (8:00 a.m. - 4:00 p.m.), all contact surfaces at the counter are cleaned twice.
New: Introduction of the new "Hertz Gold Standard Clean"-seal
Look for the "Hertz Gold Standard Clean"-Seal for all Hertz rental vehicles. Through this seal you can rest assured that you are the first person to access the vehicle after a complete disinfection.