Health and safety measures for a car hire with Interrent during COVID-19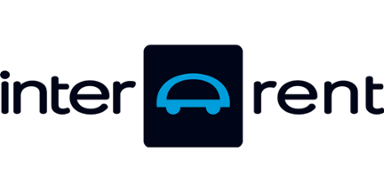 InterRent is the new international car rental company of the Europcar Group, specialised in car hire at affordable prices. The InterRent network has numerous stations in over 40 countries worldwide, particularly at airports and train stations. It is waiting for you with a fleet of more than 22.000 vehicles. The company provides its clients with the right balance between affordable prices and a smooth rental car experience.
Auto Europe arranges car rental at over 24.000 locations in 180 countries around the world. With us you will get the best car hire deals at the best prices. We can guarantee this thanks to our numerous partnerships with local and international car rental companies, InterRent being one of them. To book with us you just need to fill out the online form or if you prefer you can talk directly with our car rental experts available on +44 123 3225 114. If you are looking for a car hire with InterRent during the COVID-19 crisis, you can do it with confidence!
Car Hire Interrent - Safety measures to protect clients from Coronavirus
During this extremely difficult period, many people opt for other travelling alternatives. Interrent maintains its high standards of safety and cleanliness and strives to continue to follow these precautions.
Measures and procedures for cleaning
The Europcar Group car rental companies - including Europcar, Goldcar, Interrent and the GoCar Carsharing Service - have implemented the following safety precautions: After each rental, the vehicles are rigorously cleaned and disinfected. In addition, a "zero contact" policy was introduced for the employees of the Europcar Mobility Group. Customers receive the rental car key in a sealed envelope to prevent the spread of pathogens. In this way you can safely book a car hire with InterRent during the Coronavirus.
Interrent Key'n Go: Receive your car keys without setting foot inside the station
InterRent offers a new digital service, called "Key'N Go". With this service you receive your keys quickly and independently, so that you do not have to go to the car rental office for the handover. You can simply book your Interrent Key'N Go rental car through Auto Europe and once your booking is complete you will receive a confirmation email. With this you must register in advance (before picking up the rental car) in order to receive your vehicle keys on one of the automatic Interrent Key'N Go pick-up machines. In less than a minute you can hold your keys in your hands and enjoy your vacation quickly! For more detailed information we have a dedicated page explaining in depth the InterRent Key'N go Service.