Car hire in Malaga - Visiting the Costa del Sol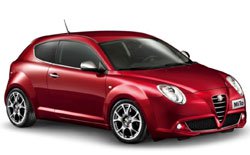 Founded in 8 BC, Malaga is one of the oldest ports in the Mediterranean with many monuments that recount the city's historic past. Book a car hire in Malaga to see the best of the city, including the ancient ruins of a Roman theatre, an old Moorish castle dating back to the 10th-century (built on the foundations of a Phoenician lighthouse), the 13th-century Alcazaba and one of the most exquisite Baroque basilicas in Spain.
Malaga is a laid-back city of seaside promenades lined with leafy palm trees and lots of subtropical vegetation throughout the entire downtown area. The old-world atmosphere in the historic centre is further enhanced by a series of first-class tourist attractions interspersed with fashionable boutiques and, of course, authentic tapas bars. Take a stroll along the harbour-side and dine al fresco at one of the many waterside eateries specialising in the catch of the day, straight off the boat.
Gateway to the Costa del Sol - one of Europe's top holiday regions - Malaga is a vibrant city with one of the most temperate climates in the the Mediterranean. Pablo Picasso was born here in 1881 and the house in which he spent his early years now operates as the headquarters of the Picasso Foundation, while a nearby museum dedicated to his art features around 150 of his works. Another of the city's most popular tourist attractions is the Alcazaba, a huge fortress built between the 8th and 11th centuries displaying a fine collection of Phoenician, Roman and Moorish artifacts. Last but not least is Malaga's cathedral built on the foundations of an old mosque, which is particularly notable for its exquisite Gothic and Renaissance interior.
Besides centuries of history, Malaga offers visitors quick access to all the stunning scenery to be found in this part of southern Spain, a land of wonderful weather all year round combined with fine cuisine and long, beautiful stretches of sandy coastline. By basing yourself in Malaga you'll have the best of both worlds with all the history and culture of being in one of Spain's largest cities combined with the unique experience of enjoying a fun-filled road-trip through Andalusia, arguably the most quintessentially Spainish province of them all.
With a Malaga car rental you can go for a spin along the ever-popular A-92 from Malaga to Seville or choose to stick to the coast all the way up to the magnificent city of Barcelona, stopping in Alicante en route. Malaga has exceptional road and motorway links, making it an excellent base for exploring the nearby villages and towns, while heading inland reveals some of the region's hidden gems, with small restaurants nestling in the hills where you can experience the authentic taste of Andalusia. There are also several first-rate tourist resorts within reach, including Torremolinos, Fuengirola and Nerja.
With Malaga as your base you have all the freedom to travel as far and wide as you like. Take a day trip to nearby Marbella further down the coast or head inland to Seville or Granada to experience the Spanish interior. You can also pick up your vehicle in Malaga and drop it off at a different location in southern Spain for added fun and flexibility. With over 24,000 pick-up locations in 180 destinations to offer, Auto Europe has all the right solutions for your road trip in Malaga and along the Costa del Sol.
Furthermore, you can collect your vehicle at a good choice of downtown locations or at Malaga Airport located just 8km south-west of the city. Auto Europe also guarantees the cheapest rates and widest choice of vehicles on the market, so book your vehicle with us today and start planning your holidays in the Costa del Sol. Check out our Malaga car hire reviews page to find out what others think about their Auto Europe car hire experience in Malaga before calling our reservation agents on +44 123 3225 114 if you require any help wth your booking. For further inspiration, take a look at our Andalusia road-trip itinerary for tips on where to go and what to see on your travels.
For more information on renting a vehicle in Malaga, click on the car hire related topics listed below:
---
Where to pick up a car hire in Malaga
By collaborating with all the world's most prestigious car hire suppliers, we can offer you a wide choice of locations in and around the city, meaning that you can pick up your vehicle in Malaga and be on your way in no time. Along with the many car hire reception desks at Malaga Airport, there are several offices in and around downtown Malaga, such as Malaga María Zambrano Train Station which provides good access to some of the city's main attractions, including the Malaga Popular Art Museum and the house where Pablo Picasso was born.
To help you with your choice, make a search in our state-of-the-art booking engine to find the right vehicle and most suitable pick-up point for your needs. You'll also see an interactive map that displays all the available car hire locations in Malaga.
Malaga Airport
Malaga Airport is the largest international airport serving the Costa del Sol, and with Malaga having emerged as one of the main tourist destinations in Spain, the airport has subsequently grown into the fourth busiest airport in the country. Also known as Malaga-Costa del Sol Airport (Aeropuerto de Malaga-Costa del Sol in Spanish), the airport is a short drive from the city and easily manageable in 15-20 minutes outside the rush-hour. Please note that a number of leading suppliers such as Avis, Europcar, Hertz and Sixt have their car hire offices located on level -1 of the terminal building.
Malaga Airport (AGP)
Website: Malaga Airport
Address: Avenida Comandante García Morato s/n., 29004 Malaga, Spain.
Telephone: +34 91321 1000
Airlines operating at Malaga Airport: More than 60 airlines fly to and from Malaga Airport. Among them are some of the world's biggest airlines, such as British Airways and numerous low-cost airlines, including EasyJet and Ryanair.
Malaga Train Station
Located right at the end of the Madrid line, Malaga María Zambrano Train Station is the city's main railway station and transport hub. Situated on Explanada de la Estación in the south-west of the city centre, it opened in 2007 as part of a large, ultra-modern shopping complex on the site of the city's original station first built in 1863. Located about 1 km from the town centre and 2km from the port of Malaga, the station is right next door to the city's bus station and connects regularly with Malaga Airport just 9 km away. The station is served by high-speed trains from Madrid (less than 3 hours away by train), Seville (2 hours) and Cordoba (1 hour), as well as the Cercanías Malaga metro system. Catering for around 6 million passenger movements a year, the station has twelve platforms and the city's busy El Perchel metro station is located right outside.
At Malaga Train Station, a large number of car hire offices such as Avis, Alamo and Hertz are located within the Vialia Shopping Centre complex contained within the station premises.
Malaga María Zambrano Train Station
Website: Malaga Train Station
Address: Explanada de la Estación, 29002 Málaga,[1] Andalusia, Spain
Telephone: +34 902 43 23 43
---
Book with the best car hire suppliers in Malaga
As a leader of the car hire industry for nearly seventy years, Auto Europe has established very solid and long-lasting partnerships with the top local, national and international car hire suppliers operating in Malaga, including Hertz, Avis, Europcar, Sixt, Nizacars, Firefly and Centauro, among others. Through these trusted partnerships, we offer our many customers the cheapest quotations with the widest fleet of vehicles available. Pair this with our award-winning customer service and you'll find that there's no better solution for anyone looking to rent a vehicle in Malaga.
Malaga is a busy tourist destination, which means that there's a good choice of car rental suppliers operating in the city. Make a quick search through our booking engine and you'll be able to view all the available suppliers for your chosen dates, with an extensive choice of vehicles to match. If you're a young driver or senior citizen, please consult our Car Hire Age Requirements page for more information, bearing in mind that the rules may vary according to the supplier. It's also worth knowing that our Free Additional Drivers programme is currently running with some suppliers in certain destinations, so start saving money with Auto Europe today!
If you need more information about the terms and conditions of each respective car hire company in Malaga, please get in touch with our rental specialists by phone or e-mail.
---
Frequently asked questions about renting a car in Malaga
Each part of the rental process can raise a number of questions, especially for younger or less experienced drivers, which is why we have compiled a list of some common points of interest for our customers. Here follow the answers to the some of the most frequent questions our clients ask have when booking a car hire in Malaga. If for any reason you cannot find the answer to your question, please contact us and one of our reservation agents will be more than happy to put you on the right road.
---
Yes, a valid credit card under the main driver's name is required when renting a car in Malaga. The supplier will need a security bond to ensure that you return the vehicle and to cover any extra charges such as unpaid tolls, speeding tickets, parking fines, etc. They will place a hold for a deposit on the credit card which will be returned to you once the car has been dropped off in the same condition it left. Please note that luxury cars sometimes require two valid credit cards under the driver's name, so be prepared for that if you are planning an exciting road-trip on the Costa del Sol. All major credit cards are accepted and be warned that if you fail to provide a valid credit card under the main driver's name, you will not be able to pick up your vehicle in Malaga. You can find all the credit card-related details you need concerning your car rental in the results after making a quick search in our booking engine simply by clicking on the blue and white info icon (i).
The rates we quote for your car hire in Malaga through the Auto Europe search engine always include liability insurance, theft protection and CDW (Collision Damage Waiver) with or without excess, depending on the supplier. Please note that in Malaga, CDW never covers damage to tyres, windows, outdoor mirrors, undercarriage, interior, roof, engine, damage to the locks and loss of the vehicle's keys. For that purpose, we always recommend Auto Europe's Full Protection car coverage product which costs a little more but includes any damage to the roof, windows, wheels, undercarriage, towing costs, loss of keys, putting the wrong type of fuel in the tank and any admin fees you might incur. Please note that the price of this important extra coverage might vary according to the supplier. All the details you need regarding coverage can be accessed just by clicking on the blue and white info icon (i). Please also be aware that some local suppliers in Malaga have been known to offer additional insurance which can include (but is not limited to) Personal Accident Insurance (PAI), Personal Effects Insurance (PEC), Super CDW, Roadside Assistance, etc. Please note that this is optional insurance that they are offering and you are not obliged to purchase it. It's also important to remember that Auto Europe cannot refund any locally-purchased insurance offered by the suppliers. Please see our car hire coverage section for more information.
The roads in and around Malaga can sometimes get busy, often on account of the increase in tourist traffic during the summer months. A car is by far the best way to enjoy everything the Costa del Sol has to offer, but expect some delays while driving around in the high season. Along with the regular morning and evening rush-hours, try to avoid the A-7 coast road and the A-45 (Las Pedrizas) in July and August when many of the locals take to the road and head for the beaches. Remember to drive on the right side of the road and be aware that when approaching a rounadabout, it is the driver who is already on the roundabout who generally has the right of way. The speed limit on main roads (carreteras) is 90 kph and around the city you'll need to keep to 50 kph as a rule. Note that scooters and motorbikes are common on the streets of Malaga and you might experience an excess use of the car horn, which is quite customary in Spain. For more information on driving in Malaga and other places in southern Spain, please consult our Spain driving guide.
Street parking is very limited in Malaga city centre and the chance of finding somewhere to park for free is minimal. The best thing to do is find out where the municipal car parks are located before setting out. Try Cervantes (located at Cl Cervantes, 2), Camas (Cl Cama, 20) or Tejon (Cl Tejon y Rodriguez, 5), each of which is centrally located with good access to many of Malaga's top tourist attractions. For those unfamiliar with driving in Malaga, planning ahead and knowing where to park ahead of time will reduce stress levels and help avoid any altercations with the police.
Yes, but only on the AP-7 (Autopista del Sol) which heads south-west from Malaga along the coast, passing Fuengirola and Marbella. However, you can avoid paying tolls if you travel on the busier A-7 which runs parallel to the AP-7. Tolls are also payable on the AP-46 heading in a northward from Malaga in the direction of Córdoba, but again you have the chance to avoid paying the tolls by travelling on the A-45 instead.
The Costa del Sol is one of the most popular parts of Spain for a motorhome vacation. Check out Auto Europe's wide choice of campervans in Malaga, fitted with all mod cons (toilet, shower, oven, fridge, etc.) and offering enough sleeping space for a family or group of friends.
---
Malaga Travel Guide
Malaga is one of the most glittering jewels in the Costa del Sol's tourism crown. Full of history and interesting architecture, you'll find that many of the city's key tourist attractions are within walking distance of most downtown hotels, plus the sun-soaked Mediterranean coast with its many miles of sandy shoreline is just waiting to be explored with your Malaga car rental.
Best day trips with my car rental in Malaga
The Costa del Sol is perfectly placed for people planning to rent a car in Malaga and enjoy a fun-filled road-trip around the Costa del Sol. There are plenty of attractions to explore within a short driving distance of the city, either heading east along the coast-road towards Almeria and Roquetas de Mar or south-west in the direction of Gibraltar, passing Torremolinos and Marbella en route. Driving inland through Andalusia is equally appealing, with lots of fascinating places to discover, including Granada (125 km), Cordoba (158 km and Seville (205 km). For tips, please check out our blog post higlighting the many exciting possibilites for a fun-filled family excursion from Malaga.
Marbella
About an hour's drive south-west of the city along the AP-7 motorway brings you to Marbella, one of Europe's most upmarket leisure resorts. With its palm-trimmed promenade, it is renowned for its picture-postcard scenery and stands out among the other seaside towns in this part of the Costa del Sol. Marbella's Old Town is full of historic buildings and peaceful squares, such as the Plaza de los Naranjos centred around an orange grove and lined with al fresco bars and restaurants.
Ronda
A leisurely drive west takes you to the lovely mountain town of Ronda, skirting the spectacular Sierra de las Nieves Natural Park along the way. Its attractions include a walk through the ancient Moorish quarter and centuries-old market district before visiting the Museo de Ronda, a fascinating museum housed in the historic Palacio de Mondaragón, one of the town's most impressive buildings. Built in 1788, Ronda's famous Puente Nuevo bridge straddles the El Tajo gorge at a height of over 100 metres, offering fantastic opportunities for a panoramic selfie with your travelling companions. After that, relax fr a while in the town square and close your eyes to imagine Ernest Hemingway sitting at a table sipping a cool drink and writing scenes of his famous novel, For Whom the Bell Tolls.
Estepona
This delightful seaside town is little more than an hour's drive from Malaga and easily reachable along the A-7 coast-road. Estepona, like Marbella and many of the other resorts along the Costa del Sol, has many similarities, such as a long, sandy beach that stretches along the whole length of the town. Walking through the narrow streets of Estepona's historic centre you'll see some lovely old whitewashed buildings set around a series of charming tree-lined squares. The botanical gardens located on the east side of town feature a modern, glass-domed building with a lovely waterfall and numerous species of rare plants.
What to do in Malaga
Malaga has much to interest the tourist, particularly those visiting the city for the first time. Popular for its golden sandy beaches and long seaside promenade, it is a vibrant resort in the heart of southern Spain's popular Costa del Sol, one of the country's foremost tourist regions. Here follows a selection of some of the city's must-see attractions you can enjoy with your car rental in Malaga;
Alcazaba: Built in the 10th century, the Alcazaba of Malaga is located on a hilltop overlooking the city. Centrally situated, this fortification was captured by Spain in 1487 and is now one of the most visited tourist attractions in the Costa del Sol. Its Moorish architecture is exquisite and a tour of its grounds includes the restored Roman amphitheatre in the centre of the complex and the chance to soak up the views from its ancient walls, with the whole of Malaga spread out far below.


Museo de Malaga: A visit to Malaga's provincial museum gives visitors the chance to learn all about the various empires and cultures that have moulded Malaga and its people throughout the centuries. Opened in 2016, its collection includes more than two thousand pieces of art and eighteen thousand archaeological pieces in a total of eight large rooms covering 18,000 square-metres of space.


Flamenco & Tapas Tour: Malaga and Andalusia as a whole is famous for its flamenco and tapas, so if gastronomy is your passion then this tour will introduce you to the wide selection of traditional tapas that are so popular in this region, accompanied by an an electrifying display of authentic flamenco!


Selwo Marina: Selwo Marina is one of the best places in southern Spain for those interested in marine life and animal shows. Situated in Benalmádena, this popular family attraction is located only 15 minutes by car from Malaga. The park is divided into four areas: Amazonia, Antillas, Isla de Hielo and Las Hondonada and the vast range of species to be seen include sdolphins, sea lions, snakes, birds (parrots), penguins, lizards and many, many more. The shows are very entertaining and enormous fun for adults and kids alike.


Museo Picasso Malaga: As the famous artist Picasso was born in Malaga, it was only fitting to find in his home town a museum dedicated to his work. Inaugurated in 2003, this museum has twelve permanent galleries, and on occasions visitors have the chance to see some very interesting temporary exhibitions. Paintings, sketches and ceramics can be viewed at leisure here, but book early because at certain times of the year it's the busiest attraction in town! The museum also has a bookshop, café and a short walk away you'll also be able to visit the actual house where Picasso was born.
---
Useful links
Travel tip - Day Trips from Malaga
Useful tips for driving in Malaga