United Kingdom Car Hire Fleet Options
We are blessed in the United Kingdom to have a remarkably accessible and varied country. A short distance travelled can land one in an entirely different part of the country, and most of us will be quick to admit that we haven't seen as much of the UK as we should have. For the English, a trip to Scotland, Wales or Ireland is easily done and these countries can feel more foreign culturally and geographically than one might expect. For travellers around the world, Edinburgh is a must-see destination, however many English persons, especially on the southern coast, have yet to visit. A holiday within the UK can also offer a cheaper alternative to a holiday abroad, and the chances are that you may have a few distant relatives scattered around our small isle with whom you can stay. With an Auto Europe car hire you can use your weekends to explore all of Britain, from the coastlines of Cornwall to the rugged, heather-strewn Scottish Highlands and Welsh Valleys. We've been in the car hire business since 1954 and have developed fantastic relationships with all of the most reliable suppliers of car hire in the United Kingdom. This means that we can bring our customers the lowest prices on the market and a vast array of vehicles to choose from. As such, we've compiled this handy fleet guide to help you better understand what each car category includes.
Why opt for a Mini Car Hire in United Kingdom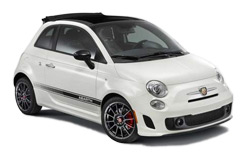 If you plan to explore cities like Leeds, Edinburgh, Cardiff or Belfast on your trip, why not consider one of our Mini vehicles. These cars are perfect for navigating city traffic and grabbing impossibly small parking spaces. These vehicles are our most affordable option and are very economical to run. With room for up to two people with their carry-on luggage, these cars are a great choice.
Popular Mini Car Hire Models: Toyota IQ, Fiat 500, Hyundai i10, Ford KA, Chevy Spark, Seat Mii and many more.
Why opt for an Economy Car Hire in United Kingdom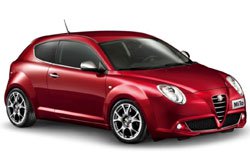 By spending only marginally more money, you can drive away in one of our Economy vehicles. These cars can fit up to four people or two people with two large suitcases, are still adept at driving around the city centre and have slightly larger engines. For those looking for a great deal, these cars could be it.
Popular Economy Car Hire Models: VW Polo, Opel Corsa, Vauxhall Corsa, Citroen C3, Hyundai i20, Toyota Yaris and many more.
Why opt for a Compact Car Hire in United Kingdom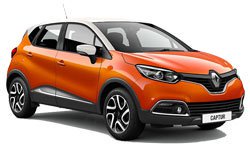 If you want to travel with a small group between cities, you should consider renting one of our Compact cars. With slightly larger engines, these cars can keep up on the motorway and are economical on fuel. They can house up to five passengers with two large suitcases and a carry-on bag, although are a perfectly reasonable size for solo travel, especially if you have considerable luggage with you.
Popular Compact Car Hire Models: VW Golf, Hyundai i30, VW Golf Estate, Skoda Fabia, Opel Astra, Peugeot 2008 and many more.
Why opt for an Intermediate-Size Car Hire in United Kingdom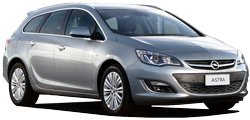 It's not just fun, but essential to introduce kids to the rest of the country, and with an Intermediate-Size vehicle you can do just that. These cars can comfortably fit up to five people, two large suitcases and one carry-on bag and their decent-sized engines can cover the length of the M1 with no problems.
Popular Intermediate-Size Car Hire Models: VW Jetta, Vauxhall Zafira, VW Passat, VW Passat Estate, Skoda Octavia and many more.
Why opt for a Family-Size Car Hire in United Kingdom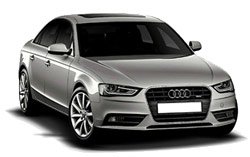 If you're really trying to ensure the whole family's comfort, look no further than our Family-Size cars. The extra room and powerful engine in these vehicles makes long journeys a delight. With space for five people, three large cases and two smaller bags, this category ensures that you don't have to scrimp on luggage or passengers!
Popular Large-Size Car Hire Models: VW Passat, VW Passat Estate, Mitsubishi L200 Double Cab, Opel Insignia, Mercedes C Class, Vauxhall Insignia and many more.
Why opt for a Luxury/Convertible Car Hire in United Kingdom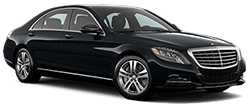 If you're looking to make a splash in London, or simply try out a luxurious set of wheels on your trip, our Luxury and Convertible vehicles are the perfect choice. These cars are often far more affordable than you would expect and can really transform your driving experience, with great quality engines and innovative design and engineering! Take a look on our website to see what bargains you can find!
Popular Luxury Car Hire Models: Mercedees E Class, Mercedes C Class, BMW 2 Series Cabrio, Mercedes SLK Roadster, BMW 4 Series Cabrio and many more.
Why opt for an SUV or Van Hire in United Kingdom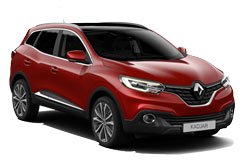 The possibilities for road trips in our country are endless - the North 500, South Coast of England, the Hebrides - you name it! Why not get your friends together and hire one of our Vans, which are also great for moving possessions. Alternatively, if you're taking a family trip and want to ensure that everyone travels safely, our secure SUV vehicles are a great choice so that you can drive with ultimate peace of mind.
Popular SUV or Van Car Hire Models: VW Sharan, Ford Transit, Ford Galaxy, Kia Carens, Toyota RAV 4, Volvo XC60, Nissan Qashqai and many more.
We hope that this fleet guide has left you feeling confident and capable to make an informed choice of which car category best suits your travel needs. If you still have some doubts or questions, please give our award-winning reservations team a call and they will be happy to guide you through the whole rental process. If you feel confident in booking yourself, jsut visit our secure online booking engine, where with a few simple clicks you can have your car hire arranged for pick-up. Thanks to our cancellation policy, you have up to 48 hours prior to pick-up to change your mind, so there really is no reason not to book now with Auto Europe!