Campervan hire in Denmark
Denmark has been brought to our attention recently due to its constant high ranking in the life quality competition on a global level. Moreover, it boasts fantastic landscapes and romantic coastal towns, ideal for a summer holiday. What makes Denmark such a great holiday destination? Some would choose its pristine, sandy beaches, forests and green rolling hills, while some would emphasise its forward-thinking design and modern infrastructure. Auto Europe believes both are important. We are proud to be able to offer you campervan hire in Denmark as our most recent service.
Travelling in Denmark
With a motorhome hire in Denmark you will be truly spoilt for choice. Over one thousand camping sites are spread across the country, ranging from basic to luxurious or eco-friendly. For those "wild at heart", there are many beautiful spots where you can wander off, park your campervan, and revel in the untouched nature. To stay close to a fabulous, blue-flagged beach, head down to the Djursland coast, where you will find plenty of camping sites. The award-winning beach next to the Grenaa Strand Camping site is close to numerous attractions, many of them excellent for a holiday with children. Many Danish families will take advantage of camping on one of the small islands right off the coast, or near bigger cities, which is amazing if you want to observe the city lights at night. One of the popular camping sites near a large number of tourist attractions is the Legoland Holiday Village, also amazing for a family holiday.
---
Popular destinations in Denmark
---
Available campervans in Denmark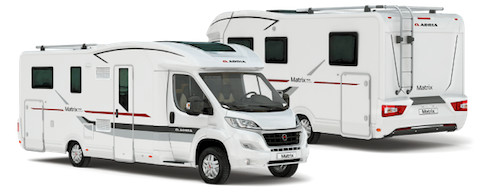 With a kitchen, shower and toilet, all out motorhomes come with everything you need for a great trip in Denmark. For added comfort, all our motorhomes also come with aircon, electricity supply, heating, a water and waste tank. Contact us today for a comprehensive list of all the motorhomes we have in Europe.