Car Leasing Short Term - What can Auto Europe offer?
Auto Europe is a leader in providing international transportation options for our clients in the United States and across the globe. Enjoy a new level of luxury when you lease a brand new car in Europe at one of the 27 pick-up locations in Europe we have for you. Pick-up is available at the most popular airports in Europe including Charles de Gaulle in Paris, Malpensa Airport in Milan, Munich Airport and more. Find more information on our complete list of car leasing pick-up locations in Europe.
There a few requirements for travelers looking to book a short term lease with Auto Europe. Our leasing program is only available to residents outside of the EU who are over the age of 18 with a valid drivers license. Your leasing period must also range between 21-175 days. If you are traveling to Europe with a working visa or intend on carrying out an activity for monetary gain, you are not eligible for our leasing program. Learn about the benefits of a short term lease in Europe below.
Auto Europe has partnered with Citroën, DS Automobiles, Renault and Peugeot to offer a variety of lease options for our clients. Learn more about the Citroën, DS, Renault and Peugeot short term leasing programs with Auto Europe.
Our leasing partners are now waiving all cancelation fees on any new bookings made by 31.05.2022 for pick-up by 31.12.2022.
2022 Car-2-Europe Special Offer
Lease a Brand New Vehicle
50% OFF delivery & collection fees
20% OFF for 80+ day duration contracts
Promo is valid for bookings made by June 30, 2022
Delivery & collection discount may not be combined with 80+ day discount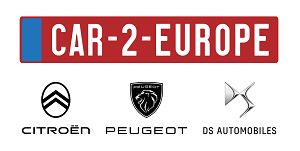 2022 Renault Special Offer
Lease a Brand New Vehicle
50% OFF delivery & collection fees outside of France
Promo is valid for bookings with collection in 2022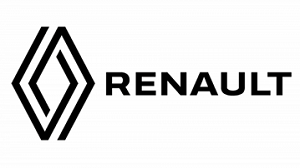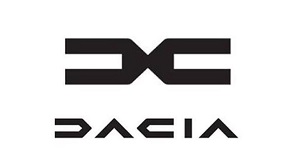 ---
Car Leasing Options in Europe
Auto Europe offers an impressive range of leasing options in Europe in partnership with Citroën, DS Automobiles and Peugeot. This enables us to guarantee that our car leases are always for brand-new automobiles with full factory warranty. Choose from a wide selection of vehicles to cater for travelling groups of all sizes (including hybrid and electric cars), all of which are available for pick-up at many of Europe's top airports. When you compare the cost of a car lease with a long-term auto rental in Europe, a lease can work out cheaper than renting a car in Europe.
Find the Ideal Pick-up Location for your Car Lease in Europe
Auto Europe collaborates with Peugeot, DS Automobiles and Citroën car leasing providers at 27 locations across eight countries in Europe. Most leasing pick-up locations are conveniently located at Europe's most popular airports.
Inside France
Bordeaux
Brest
Calais
Geneva
Lyon
Marseille
Montpellier
Mulhouse
Nantes
Nice
Pau
Strasbourg
Toulouse

Paris Locations:
Porte De Saint-Cloud - Town
Charles de Gaulle - Airport
Orly - Airport
Outside France
Amsterdam
Barcelona
Brussels
Frankfurt
Lisbon
Madrid
Milan
Munich
Porto
Rome
Santiago de Compostela
Vigo
The Benefits of Leasing a Car in Europe
Peugeot, DS and Citroën have recently launched their latest models and you can lease a brand-new vehicle from any of these manufacturers for the entire duration of your trip to Europe. Be the first to drive one of these luxury vehicles by taking part in our buy-back short-term leasing program. We can guarantee the specific model you require so you'll always know exactly which vehicle you'll be driving. Use the search engine at the top of the page to request a quote and start comparing rates today!
Comprehensive manufacturer warranty
Share the driving with a friend or relative at no extra cost
No additional fees for young drivers
Comprehensive insurance programme with third-party liability and auto-theft
24-hour road-side assistance for the full duration of your trip
Unlimited mileage
Due to certain constraints relating to Brexit, our cars can no longer be driven to the UK.