A short story about Auto Europe
Our story began in 1954; the company was founded in the USA with the main idea of renting a VW Beetle to fellow Americans who visited their children stationed in Europe. From that point on our concept has developed significantly. To ensure an excellent service, Auto Europe cooperates with international car rental suppliers such as Avis, Budget, Europcar, and Hertz as well as with a great number of national and regional suppliers.
Here at Auto Europe, our philosophy focuses on our customers and the quality we have to offer. It is our 60 years of experience that sets us apart from other car hire companies. Book a car or a motorhome for your trip, or hire a chauffeur.
Unbeatable Car Hire Rates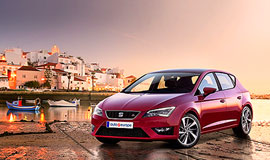 What makes us stand out from our competitors is our unique policy with regards to the price of booking. We strive to have the most competitive prices in the industry. What is more, should you find a cheaper car hire with comparable conditions elsewhere on the market, we will either match or beat the price. In addition to the lowest car hire rates, we also offer an extensive car hire fleet selection, and money-saving promotions. Subscribe to our newsletter.


Expanded Services
As one of the world's leading car hire brokers, we have access to a large number of cars at more than 20,000 locations around the globe. As we strive to make your travels a pleasant experience, we have expanded our services to ensure that you can organise nearly all the steps of your journey with us. We now provide booking services for:
Luxury and Sports Car Hire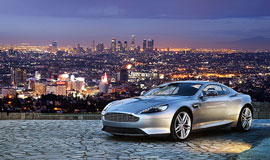 How often do you get to drive a luxurious BMW, Ferrari or Porsche throughout the year? Auto Europe lets you fulfill your dream and jump out of the mundane reality with our flashy, high-class cars. Choose from our fantastic fleet of deluxe vehicles and impress your business partners or simply make the most of your holiday and take a memorable ride down the coast in an elegant convertible. The choice is yours and a great time is guaranteed!


Motorhome Hire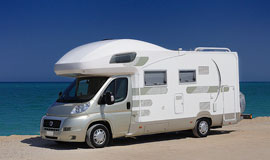 When packing the whole family for a trip, the advantage of having a portable home while exploring the great outdoors seems more than tempting. Now, thanks to Auto Europe's
campervan hire
service, you can always have one while on the road. With plenty of storage room and invaluable flexibility, motorhome rentals will set you free and wake up an avid adventurer in you. Moreover, we guarantee the size of your vehicle, so that it thoroughly meets your needs.
Chauffeur and Airport Transfer Services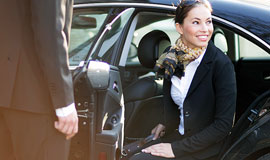 Wandering for the first time in a new city, trying to find our destination - we have all been there. Why not benefit from Auto Europe's new offer that includes a personal chauffeur and airport transfer service? It is sure to save you a lot of time and energy needed for the rest of your journey, be it business meetings or a relaxing holiday. Our chauffeurs speak excellent English and are in the know about the local area. These professionals will take you wherever you need to go. Just relax and enjoy the ride.

Award-Winning Customer Service
Auto Europe strives to assist you with the crucial aspects of your journey planning. Our customers' satisfaction is our priority and the goal we are bound to accomplish. Auto Europe's friendly and professional staff members are available seven days a week to answer your questions and provide you with assistance when booking a car hire. We are proud of our award-winning customer service, always ready to cater for your requests and meet your needs in a prompt and efficient manner. Don't only take our word for it - you can check our customers' testimonials on our website. Feel free to get in touch using our toll free line, or email us with any questions you may have. Remember to also check out our destination guides to see all the car hire locations you are welcome to choose from.