Car Hire with Europcar: All you need to know about Europcar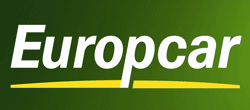 Established in 1949, Europcar has seen significant growth throughout the years mainly due to its leisure and corporate vehicle rentals. With a current fleet of more than 200,000 vehicles across 3,300 global locations, a car hire with Europcar is often the best solution for your rental needs. The company brand is well recognised within the UK, France and Germany, especially due to its good track record in customer service and aftercare.
For over 60 year's Auto Europe has built long-lasting relationships with numerous local, national and international car hire suppliers. This working relationship gives us the confidence to provide our costumer's with the best car hire deals from a large selection of vehicles. Along with our car hire service, we also do motorhome hire and a luxury car rental service. Our dedicated staff members are available to answer any car rental questions you may pose.
Even in times of COVID-19 you can safely book a car hire from Europcar due to its strict health and safety measures.
In addition to its new health and safety measures, Europcar has also created an additional Premium Pick-up service, offering its clients a contact less self-service that gives you the opportunity to rent a vehicle and be on your way quickly and safely as soon as you arrive at the destination.
Europcar Car Rental: Top prices from a leading supplier
French owned Europcar was purchased from Volkswagen in 2006 by Eurazeo. Headquartered in Quentin en Yvelines, France, in 2008 Europcar signed an agreement with Enterprise – North America's largest car rental company. Together, they will offer over 1.2 million vehicles across 150 countries, in essence creating the largest car hire network in the world.
Europcar prides itself on being one of the world's leading car hire companies and on providing an unmatched level of service. Whatever the client's needs, Europcar is sure to help, from mini vehicles to luxury cars, at thousands of locations across the globe, you're sure to find the perfect pick-up point for you. Europcar provides its customers with many added benefits, in particular, a 24/7 service at main branches, which is especially beneficial for those who have a delayed flight.
The vehicles are modern and well-maintained, with the majority being less than six months old. Europcar costumers are offered a 24-hour breakdown service, for extra peace of mind and security. The vehicles are all from well-known car manufacturers with very low emissions and an excellent fuel-efficiency. Along with the traditional petrol and diesel cars, Europcar also offers hybrid cars. The company has made efforts to reduce CO2 emissions by allowing its costumer's to offset their carbon footprint through the funding of eco-friendly energy projects, in partnership with ClimateCare.
The unique Europcar car hire experience
If you're planning a holiday that needs a reliable vehicle, then a car hire with Europcar should be on your to-do list. From mini, small and economy vehicles to luxury cars and vans, Europcar is sure to have the right vehicle for you. Branches are easy to come by, with many located in major airports, central train stations and downtown areas. Booking your vehicle is straight forward, either contact our reservation agents or refer to our secure online booking engine.
If you are looking for a reliable, modern and fuel-efficient vehicle with low mileage, then consider Europcar for all your vehicle needs. With thousands of global branches, you're sure to find a suitable location to collect your car, be it in Italy, France, Brazil or South Africa. Contact Auto Europe today to place a booking with Europcar. We'll also offer you the chance to add any additional options, such as a child car seat and a navigation device to suit.