Car hire in Germany - A Land of Variety and Adventure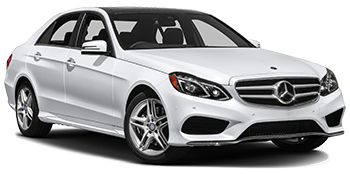 From the stunning beauty of the Alps to the exquisite baroque palaces of Bavaria, Germany is a remarkable tourist destination of exceptional variety and the highest possible standards. Thanks to a superlative network of main roads and Autobahnen (motorways), there's no better place to hire a car and enjoy an exciting driving holiday with family and friends travelling around its many different regions..
Bustling Berlin is a city of extreme contrasts with more history than most other European capitals. No visitor can resist having their photo taken at Checkpoint Charlie before walking through that striking symbol of progression and unification - the world-famous Brandenburg Gate. And there's Munich, queen of Bavaria and a place crammed with historic monuments, first-class museums and excellent shopping possibilities.
Germany is a land of stout, crenellated castles, jagged Alpine peaks, top-class culture and vast swathes of fertile vineyards, some of which date back to Roman times. It's also a place that sets the pace at the forefront of modern tourism development as it strives to preserve and protect its time-honoured heritage.
Take a scenic drive through Altes Land from Hamburg to Stade to enjoy the lush, green landscapes of northern Germany before exploring the quintessential spa towns of Wiesbaden, Aachen (home to Charlemagne's 8th-century octagonal Palatine Chapel) and Baden-Baden. Likewise, winter visitors won't want to miss the traditional Yuletide markets in town squares right across the land selling regional delicacies washed down with warm mulled wine.
Founded in 1954, Auto Europe is a well-established car hire broker offering hundreds of pick-up and drop-off locations all over Germany, including Munich, Frankfurt and Berlin. In just a few clicks of the mouse you can confirm your reservation through the Auto Europe booking engine by selecting your dates and destination, after which you can choose from the cheapest deals available on the Internet - guaranteed! You can save even more money by taking advantage of our special promotions offering free upgrades, GPS included, free winter tyres, etc.
Our rental specialists are on hand to help you book your car hire in Germany seven days a week, so if you have any questions or need advice on planning your itinerary, please give them a call on +44 123 3225 114 and they will be more than happy to assist you. For even more peace of mind, why not take a look at our Germany car hire reviews page to see what others have to say about their recent Auto Europe car rental experience.
For more information on renting a vehicle in Germany, click on the car hire related topics listed below:
Where to Pick up a Car Hire in Germany
You're spoilt for choice when it comes to renting a car in Germany, there are dozens of pick-up and drop-off points in key locations all over the country, including Düsseldorf, Stuttgart and Hamburg.
If you're visiting Bavaria and the rest of southern Germany, we have plenty of excellent car hire destinations for you, most notably Munich where you can pick up your vehicle at the airport, main railway destinations and many other convenient downtown locations. Berlin is equally accessible for people booking a car rental in Germany, with pick-up points at Brandenburg airport, as well as Hauptbahnhof Station in the city centre.
When you book your car hire with Auto Europe, you can choose from over 24,000 locations in more than 180 destinations all over the world, with Germany very highly placed amongst them. You can pick up your vehicle at all the country's main airports, railway stations and most convenient parts of the cities' downtown areas.
Planning a trip in a country as large and varied as Germany takes lots of planning, especially if you are not too familiar with the destination. If you can't find the information you require here, Auto Europe's award-winning rental specialists are available 7 days a week on +44 123 3225 114 should you have any further questions. We've also posted an article on our blog covering everything you need to know when picking up a car hire to give you a head start when you arrive at your destination to collect your vehicle.
Compare Car Hire Rates at the Most Popular Airport and Rail Stations in Germany
Munich Pasing railway station
Düsseldorf Central railway station
Hannover Central railway station
Dortmund Central railway station
Book with the Best Car Hire Suppliers in Germany
As one of the market-leading car hire brokers, Auto Europe works very closely with all the world's top car rental companies, including Thrifty, Budget, Avis, Europcar and Hertz, along with the most reliable local suppliers such as Buchbinder.
Auto Europe's price guarantee means that our clients will not find cheaper car hire deals anywhere else, with the added bonus of being able to cancel up to 48 hours prior to the time of pick-up, completely free of charge.
Besides offering the lowest rates for people searching for a cheap car rental in Germany, we also take pride in the fact that our suppliers' car hire fleets are the most modern and extensive with the right car always available for the right person at the right price.
When choosing our partners, the top priority has always been to make sure that their company standards for service and quality are as high as our own, meaning that the customer's experience of renting a car in Germany is as pleasant and convenient as driving their own car back home.
---
Frequently Asked Questions about Renting a Car in Germany
The idea of this section is to provide a list of the most popular questions that arise when hiring a car in Germany. Keep scrolling and you'll find information on a wide range of subjects, from age limits, cross-border travel suggestions and local driving rules to paying motorway tolls, choosing the best coverage and adding another driver to help out on a long trip. Just click on the link and you'll find all the info you need, or if you prefer you can speak to one of our rental specialists in person who are on duty 7 days a week and can help resolve any issues you might have prior to finalising your car rental reservation.
---
---
Additional Vehicle Rental Options in Germany
You'll find all the best car hire deals in Germany on the Auto Europe website. Just select your travel dates and destination in our state-of-the-art search engine and we'll do the rest. You can choose from an extensive range of vehicles, large or small, compact or sumptuous, practical or something a little bit more glitzy. We have Mini and Economy categories for those on a tighter budget and/or staying in and around the cities, and we have Large and SUV categories for people planning an extended road-trip and requiring a bit more durability and luggage space. You can also opt for Midsize-category cars to maximise on engine power and space or you might want to book a vehicle from our Van category to cater for a large group of friends or the entire family!
To help you make the right choice for your next trip, please consult our Germany fleet guide which provides full details of all the features and specifications to expect in each respective car hire category.
Luxury Car Hire Germany - Auto Europe offers an exciting range of performance cars for hire, and there's no better place to enjoy them than on the famous autobahns of Germany, where speed limits are much more liberal. If you've ever dreamed of driving through the Bavarian countryside in a high-end Mercedes, Audi or BMW, then now is your chance!
Van Hire Germany - There's nothing better than a road-trip in Germany with a group of your closest friends or family members travelling together in the same vehicle. With Auto Europe's comprehensive Van category, you can see the best of the Black Forest or Rhine Valley in some of the most comfortable and spacious minivans available.
Campervan hire Germany - Germany is tailor-made for touring in a modern motorhome, with the majority of its towns and cities very well prepared for tourists constantly on the move. With its romantic castles and extensive vineyards, the Mosel Valley offers some of the best scenery and campervan parks in the whole of Europe.
---
Useful links
Travel Inspiration and Information for Your Trip to Germany
Driving and Traffic Information for Germany