Car Hire with Hertz - Hertz announcement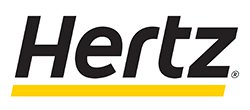 We have been notified by the Hertz Management and through the International Media that on Friday 22nd Hertz filed for Chapter 11 under the USA Bankruptcy Protection Laws. This allows the company to continue to trade normally but at the same time restructure and reorganize its debts. Note many USA companies including General Motors and National/Alamo Car Rental have emerged successfully from Chapter 11 status in the past.
The filing effects the Hertz USA Business only. The Hertz businesses and franchise partners in other countries worldwide are not affected by this decision and continue to trade normally.
This means for Auto Europe clients it is business as usual. Auto Europe continues to monitor the situation and should there be any reason for a client to change a car rental supplier due to bankruptcy we will contact effected clients well in advance of the rental and organize a suitable alternative.
Car Hire with Hertz: All you need to know about Hertz
Established in Chicago by locally-born entrepreneur Walter L. Jacobs, Hertz was originally known as Rent-a-Car Inc. when it began trading with a modest fleet of a dozen or so Model T Ford cars. Nevertheless, within five years the company had grown considerably in size with a fleet of over 600 vehicles and annual revenue in the region of US$1 million. But the brand-name we're so familiar with today came about when John D. Hertz, owner of the Yellow Truck and Coach Manufacturing Company, developed an interest in the firm which led to him purchasing it in 1923. The company was subsequently renamed Hertz Drive-Ur-Self System and in 1926 it was sold to the General Motors Corporation which opened the first Hertz rental car location at Chicago's Midway Airport six years later and also introduced its first one-way rental plan in 1933.
With more and more people booking a car hire with Hertz, the company entered a phase of rapid expansion by moving into Canada in 1938, Europe (France) in 1950 and South America in 1961 before the previous owner John Hertz decided to buy the brand back from General Motors in 1953, naming it The Hertz Corporation. He then floated the company on the New York Stock Exchange in 1954 and relocated its headquarters from Midtown Manhattan to Park Ridge, New Jersey in 1988. The company subsequently changed hands many times in the ensuing years, first to the Radio Corporation of America and then to the UAL Corporation (later becoming known as the Allegis Corporation) for a cash deal of US$587.5 million. During this period the firm's fleet count quickly rose to nearly 400,000 cars and trucks in 120 countries across the globe.
In November 2006, Hertz Global Holdings was taken over by Clayton, Dubilier & Rice who expanded the company into Europe (including England) at the same time as purchasing the global competitor Dollar Thrifty Automotive Group, which in turn increased the number of pick-up and drop-off locations to a combined total of 10,400 across 150 different countries. The following year, Hertz launched the Simply Wheelz sub-brand focused on more economy-minded travellers, which was later renamed Advantage Rent-a-Car in 2009.
Auto Europe is proud of its status as a leading broker for all the world's top car hire companies, including Hertz. It's a working relationship based on confidence and reliability that allows us to offer our clients the cheapest car hire deals and largest selection of vehicles. Auto Europe's reputation is second to none with numerous travel nominations and awards under its belt, including Europe's Leading Car Rental Company. The company also picked up a Magellan Silver Award for the Overall Luxury Car Collection category so along with Hertz, Auto Europe is a name you can certainly trust in the international car hire industry.
Even in times of COVID-19 you can safely book a car hire from Hertz due to its strict health and safety measures.
Hertz Car Rental: Top prices from a leading supplier
The Hertz Corporation has built a global brand based on customer service excellence, innovation and expansion driven by its ultimate mission to be the 'lowest cost, highest quality and most customer-focused rental company in every market'.
One of the world's largest general use car rental brands and a major player in the global vehicle rental industry, Hertz operates with an extensive range of company-owned, licensee and franchisee locations in the United States, Africa, Asia, Australia, Canada, the Caribbean, Europe, Latin America, the Middle East and New Zealand.
Headquartered in Estero, Florida, the company was founded over a hundred years ago in 1918 and is today one of the largest US car rental companies in terms of annual sales (around US$10 billion), locations and fleet size with a worldwide presence in over 150 countries and a staff of around 40,000 employees.
The unique Hertz car hire experience
One of Hertz's most appealing factors for consumers is the wide range and great variety of its car hire fleet, which consists of many of the world's most popular vehicles, including Mercedes, Cadillac, Mazda, Volvo, Toyota, Jeep and Lincoln, along with several other internationally-known brands. Another plus for travellers booking their car hire with Hertz is its innovative Green Collection brand launched in September 2006 comprising a broad selection of environmentally-friendly vehicles such as the Toyota Prius, Ford Fusion, Buick LaCrosse, Toyota Camry and Hyundai Sonata, all extremely fuel-efficient cars with low carbon emissions.
The company's continued success is similarly due to its many popular additional products besides car rentals, most notably Hertz One, the company's cost-saving one-way car and van hire service which lets people hire a vehicle at very reasonable rates. Another popular option for consumers is the Hertz Premium service offering a touch of luxury at affordable prices, allowing customers the opportunity to rent the world's most modern, stylish and comfortable high-performance cars, which are all fitted with the very latest technology.
In 2008, the Company entered the global car sharing market and today Hertz On Demand has a fast-growing number of active affiliates in cities, universities and corporate campuses worldwide. Hertz's progression through the years and its continued growth has solidified the company as a global leader in a broad range of modern car hire solutions. Other top-selling car hire initiates such as the Hertz Dream Collection and British Collection have further helped differentiate the company from most of the competition.