Car hire in Australia - Touring Down Under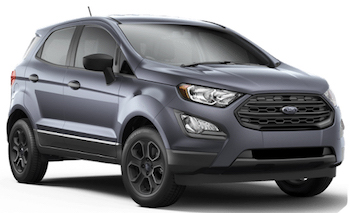 Like no other place you've ever been, Australia is as much a continent as it is a country where some of the world's most exciting and varied road-trips can be enjoyed. With warm seawater and guaranteed year-round sunshine, it is blessed with some of the world's most distinctive and diverse natural environments, meaning that the sudden sighting of exotic wildlife and/or rare geographical features could happen at any moment!
With the Pacific Ocean to the east and the Indian Ocean to the west, Australia has thousands of miles of sandy coastline, much of which is skirted by long stretches of modern motorway, such as the world-famous Pacific Highway running down the east coast and the Great Ocean Road in the country's stunning south-east.
The best way to fully appreciate the full beauty of Australia's coastal and inland areas is to hit the road with your car hire in Australia. The country has many unforgettable attractions to explore, from Ayers Rock and its surrounding landscape to the kaleidoscopic coral of the Great Barrier Reef.
With an Auto Europe car hire you can enjoy Australia at your own pace, whether it's a relaxing wine-tasting tour through the Adelaide Hills and Barossa vineyards or an exhilarating drive down the country's reef-fringed Capricorn Coast. With dozens of convenient pick-up and drop-off locations dotted all over Australia, including top destinations such as Brisbane, Auto Europe is by far the best choice for your road trip Down Under, with the widest choice of vehicles of any operator on the market. Besides offering the best rates for car rental in Australia guaranteed, Auto Europe charges no credit card or booking fees and offers free cancellations up to 48 hours before pick-up.
With a car you are able to fully discover this amazing country and see sights you will not find anywhere else in the world. Pick up your car hire in Melbourne and tour three of the region's famous wineries or visit Sydney and explore the Giant Stairway in the Blue Mountains.
Booking with Auto Europe means paying less than you would pay when booking directly through any of the top suppliers, including Europcar, Hertz, Sixt, Avis, Guerin and Budget. Select and reserve your car in a few quick and easy steps using the Auto Europe booking engine, or for a more personal touch why not call one of our rental specialists on +44 123 3225 114 who will be more than to help with your travel plans. Previous clients have left their feedback on our car hire reviews in Australia page for your viewing.
For more information on renting a vehicle in Australia, click on the car hire related topics listed below:
Where to Pick up a Car Hire in Australia
There are plenty of opportunities for travellers looking to rent a car in Australia, with hundreds of pick-up locations available all over the country, most notably Perth and many other key destinations dotted around this magnificent country.
If you're planning to visit the interior and require your own transport, we have plenty of suitable collection points for you, such as Ayers Rock and Alice Springs, among many others.
When you book your low-cost car hire in Australia with Auto Europe, you can select from more than 24,000 pick-up points in over 180 different destinations around the world, including dozens of convenient collection points the length and breadth of Australia - at all major airports, railway stations and the top downtown locations.
Planning a trip in a country as large and varied as Australia takes lots of planning, especially if you are not too familiar with the destination. If you can't find the information you require here, Auto Europe's award-winning reservations staff are available on +44 123 3225 114 should you have any further questions. We've also posted an article on our blog covering everything you need to know when picking up a car hire to give you a head start when you arrive at your destination to collect your vehicle.
Compare Car Hire Rates at the Most Popular Airport and Rail Stations in Australia
| | |
| --- | --- |
| | Melbourne Southern Cross Train Station |
Book with the Best Car Hire Suppliers in Australia
As one of the world's leading car hire companies, Auto Europe has a longstanding working relationship with top international suppliers, including Budget, Avis, Europcar, Hertz, National, Sixt, Dollar and Alamo.
Auto Europe's ground-breaking price guarantee policy means that travellers need not look any further because they won't be able to find cheaper deals anywhere else for car rental in Australia, with the added bonus of being able to cancel up to 48 hours prior to the time of pick-up completely free of charge!
Besides offering the lowest rates for people searching for a cheap car rental in Australia, we also take pride in the fact that our suppliers' car hire fleets are the most modern and extensive with the right car always available for the right person at the right price.
When choosing our partners, the top priority has always been to make sure that their company standards for service and quality are as high as our own, meaning that the customer's experience of renting a car in Australia is as pleasant and convenient as driving their own car back home.
---
Frequently Asked Questions about Renting a Car in Australia
The idea of this section is to provide a list of the most popular questions that arise when hiring a car in Australia. Keep scrolling and you'll find information on a wide range of subjects, from age limits, cross-border travel suggestions and local driving rules to paying motorway tolls, choosing the best coverage and adding another driver to help out on a long trip. Just click on the link and you'll find all the info you need, or if you prefer you can speak to one of our rental specialists in person who are on duty 7 days a week and can help resolve any issues you might have prior to finalising your car rental reservation.
---
Generally speaking you must be at least 21 years old to be fully eligible to hire a car in Australia, but the age can vary according to which car category you have selected and the supplier you have chosen, so drivers under the age of 21 might still be able to pick up their vehicle. It's also important to note that the driver must have held his or her licence for at least a year in order to be able to collect their car on arrival at their destination. Please also note that drivers under the age of 26 may incur a young driver surcharge, which is paid locally to the supplier. There is no set maximum driving age, although a medical certificate is recommended for drivers over the age of 75. Ultimately, it is up to the local supplier whether or not a driver over the age of 75 will be able to collect the vehicle. We have plenty of tips and advice for drivers on our dedicated Car Hire Age Requirements page.
All the relevant details regarding age restrictions etc. is clearly available on our website, including any fees that are charged locally. When making a search in the Auto Europe booking engine, you can easily check this information by clicking on the blue and white info icon (i) where you'll find all the spec relating to your chosen destination, car category and supplier during the booking process. This same info can also be found in the Terms and Conditions on the voucher once your reservation has been confirmed.
Please be aware that the correct age of the primary driver must always be declared when booking a car hire in Australia with Auto Europe, after which we always inform our customers of any restrictions that might apply to their rental. We have plenty of tips and suggestions for less experienced drivers booking their first car hire in Australia on our related blog-post.
Yes. Domestic one-way car rentals are widely available between selected locations across the whole of Australia for an additional fee. Minimum hire durations may be imposed, which usually apply to at least one full day's rental. Please note that international one-way car rentals are not permitted. All the info you need relating to the additional cost of a one-way car hire (without VAT) can be accessed on the Auto Europe website. Just make a search and the fee will be indicated on the booking engine results below the car hire rate. The same details will be sent by e-mail once the reservation has been confirmed.
Please note that Auto Europe does not profit from this payment in any way whatsoever because all one-way fees are collected by the supplier when the customer arrives to pick up the vehicle. Nevertheless, we feel that it is very important to inform our customers of all the fees included in their booking in order to help them make the best decision for their car hire in Australia. Each supplier determines their own fees independently, which means that for the same given pick-up and drop-off location, one local car hire company may charge far less than another, while some may not agree to the booking at all. Every supplier has different offices and car rental locations, thus enabling each vehicle provider to have different options available.
It's also worth noting that any travel with your car hire outside of Australia will not be permitted and restrictions can often apply for journeys between the different territories. Any such restrictions imposed will differ from supplier to supplier, so you will need to consult the booking engine results after making a search or why not give us a quick call to receive more details on +44 123 3225 114. The same information can also be found in the terms and conditions you will receive once your reservation has been confirmed. In general, travel to areas with unsurfaced roads and exposure to water or on beaches is generally not permitted, for which the client will be liable for the whole car if any damage is incurred. You can find some examples of these restrictions below, as follows;
Travel is not permitted into Western Australia or Northern Territory for vehicles rented in Queensland, New South Wales, Australian Capital Territory, Victoria, Tasmania and South Australia. - Vehicles may not be driven above the snow line (from June to October), on beaches, in water channels or in rivers. - Vehicles rented outside Northern Territory or Western Australia are not permitted to travel into Northern Territory or Western Australia. - Vehicles rented in Northern Territory are not permitted to travel outside Northern Territory. Travel is not permitted on the road to Jim Jim Gorge and Twin Falls or north of the Oodnadatta Track (including the following areas: Mount Dare, Dalhousie Springs, Witjira National Park and Pedirka Desert). - Vehicles rented in Western Australia are not permitted to travel outside Western Australia and cannot travel to destinations further north or east than Exmouth or further east than Kalgoorlie-Boulder Township or Esperance. - When travel is permitted into Queensland it is not permitted to travel anywhere further than Cooktown or in a westerly direction beyond Chillagoe and Georgetown. Travel is also not permitted on the 'Bloomfield Track' coastal route between Cape Tribulation and Cooktown or Fraser Island and Stradbroke Island. When travel is permitted into South Australia it does not include any place further north than Wilpena or in a westerly direction beyond Ceduna.
Full details of any such restrictions are easily accessible through the Auto Europe booking engine. All you need to do is make a regular search for your cheap car rental in Australia (including your chosen dates, car category and preferred supplier) and you'll find the relevant information by clicking on the blue and white info icon (i). Exactly the same info is also included in the car hire voucher sent to all customers once their booking has been confirmed.
Yes. In order to rent a car in Australia, drivers are always required to present a valid credit card when they arrive at the pick-up station to collect their vehicle. The reason for this is that the local car hire company will normally want to place a hold on the value of the deductible for the vehicle they rent you whilst you are travelling in Australia. This amount will be fully refunded once the vehicle has been returned in exactly the same condition it was in when you picked it up.
Some drivers express surprise when they try to pick up their car hire in Australia with a debit card, only to find that the supplier will not accept it. This is because they need to be sure that you can cover the cost of any damage you might cause to the vehicle, which only a credit card can do. It's worth noting that customers who wish to book a premium or luxury category car are very often asked to present an additional credit card at the time of pick-up in the name of the primary driver, including Visa, Mastercard, Diners and American Express.
To check which cards and what types of card are acceptable, please click on the blue and white info icon (i) after making a search in the Auto Europe booking engine, where you'll find all the relevant information. Please note that when booking the car hire online, Auto Europe accepts both credit and debit cards as payment methods for all pre-paid reservations.
For more info on the use of credit cards when booking a car hire in Australia and elsewhere around the world, please consult our information page providing six of the most important things to know about credit cards and deposits before embarking on your trip. You might also be interested in reading our special blog post on the subject of credit cards for more tips and suggestions when planning your next motoring adventure in Australia.
There are several things to keep in mind when driving around with a low-cost car hire in Australia in order to ensure a safe and enjoyable journey. For instance, the country's speed limits are 50 kph in built-up areas, 100–130 kph on motorways (assume that it is 100 kph when no speed limit signs are visible). School zones have their own speed limits in various states, while many urban districts in Australia now impose limits of 50 kph (30 mph) in residential areas, with lower limits of 25-40 kph in the vicinity of schools and other areas at certain times of day. Speed limits will normally be in place to tell you what the limits are and when they apply. Foreign nationals who are fined for speeding will have the fines sent to their home address. If the ticket is sent to your car rental company, they will charge an admin fee on top of the fine. You can contact the local State Emergency Service (SES) or phone 000 if you are in an emergency situation. Speed limits may vary slightly depending on the territory you're driving in. Please take a look at our blog post for advice on what to do if you have an accident or breakdown with your low-cost car rental in Australia.
In Australia, it's illegal to drive with a Blood Alcohol Concentration (BAC) of over 0.05%. Even below this, it is generally considered that your judgement, reaction times and driving skills are not as good as you may think they are. For example, you are twice as likely to have a crash when driving with a BAC of 0.05% in comparison to not having drunk any alcohol at all. If you are a learner driver, provisional or probationary driver (regardless of age), truck and bus driver, driving instructor or convicted of driving under the influence (DUI), you must have a 0.00% BAC in most Australian states or territories. The police do use spot checks for random breath testing (RBT) with the use of roadblocks, or they might stop you if they think you have been drinking. If you register 0.05% or over they will proceed with a second breath test at the local police station. If your second result is over the legal limit, you will be charged with driving under the influence (DUI).
In Australia, the rules are a bit complicated regarding child restraint systems. For instance, babies of up to six months of age must be in a rear-facing car seat. From six months to four years of age, they can be in either a forward- or rear-facing seat. Children up to four years of age can't travel in the front seat unless it's only a two-seater vehicle. From four to seven years of age, a booster seat or forward-facing seat must be used. Children from four to seven years of age can only ride in the front seat if there are no other seats for them.
There are some important rules to keep in mind regarding trams, especially when you are driving in Melbourne. Police are very strict about the following; - You must not move into the path of an approaching tram.
- At a tram stop, you must stop level with the rear of a stationary tram until the doors have closed.
- Don't exceed 10 kph when passing a stationary tram at a tram stop.
- You can't park or stop within 20 metres of a tram stop unless there's a sign permitting it.
- You cannot drive on tramways – they are for trams only.
- You can only drive along a tram lane for 50 metres in order to turn right.
As the weather can be quite extreme in Australia, you should always pay attention to the local weather forecast. Be aware of floods, wildfires and cyclones and try to stay off the road during any of these conditions. The distances between cities are very extensive, especially in the country's interior, so it's a good idea to carry extra fuel, food and water packed and ready if needed. Always remember to inform friends and family where you are planning to go and when you expect to arrive there. Most accidents involving wildlife happen with kangaroos, so it's best to keep an eye out for the warning signs and pay extra attention during dusk or dawn where they are most active. If you have an animal in front of your car, make sure you slow down and wait for it to pass. Do not approach kangaroos or other animals because they might be dangerous. Night driving is not recommended in rural areas, including (but not limited to) Northern Territory, Kimberley Region Exmouth Region and Kangaroo Island. This is a road safety issue because if an accident occurs between dusk and dawn, the renter might be responsible for any damage caused to the vehicle, irrespective of the circumstances and whatever coverage has been purchased. Rural areas are defined as areas that do not have either buildings or street lamps for 500 metres, or are more than 100 metres apart. For more information, please consult our Australia Driving Guide where you'll find lots of useful info, including driving distance, local road rules, etc.
In Australia, a considerable number of motorways have been tolled in Brisbane, Sydney and Melbourne in recent years, including a toll to cross the Sydney Harbour Bridge. Australian tolls are collected either electronically or in cash-toll kiosks, although Australia is moving towards a completely electronic toll collection system with tolls increasingly paid with a transponder fitted inside the car. Toll roads are found in the eastern states of New South Wales, Victoria and Queensland. Currently, all are within the metropolitan areas of Sydney, Melbourne and Brisbane. Many toll roads accept cash, but others require an E-Pass in order to access the motorway. In order to help travellers, the Roads and Maritime Services of New South Wales has developed partnerships with several car rental companies in order to provide a tolling solution giving travellers the ability to pay for their tolls automatically.
For people travelling with a car hire in Australia, the toll fee is usually charged by the supplier at a flat rate and will be added to the rental agreement at the time of pick-up. Client needs to check with the supplier at the time of pick-up or call us for more information. Some rental car companies will charge you the correct amounts when you return the car. Please note that if you do not have a transponder, your number plate will be photographed and you must pay the toll within 24 hours by phone or online. It's also worth noting that if you drive through aboriginal tribal lands in Western Australia, South Australia and the Northern Territory, you will usually require a permit. For more information about tolls here, please visit the Linkt toll payment website at www.tollpay.com.au/faq.
Whenever you make a search in the Auto Europe booking engine, all the car rental rates quoted always include liability insurance, comprising the minimum legally-required coverage and Collision Damage Waiver (CDW) with or without excess depending on the car rental company. Please note that CDW never covers damage to tyres, glass, exterior mirrors, undercarriage, interior, roof, engine, damage to the locks and loss of the vehicle's keys. The price also includes Theft Protection (TP), with or without excess depending on the car rental company.
Drivers may also want to consider taking Auto Europe's Full Protection product for an additional fee which covers any damage to the vehicle's glass, wheels, roof, under-carriage, towing costs, key loss, misfuelling, administration fees, etc. It's worth keeping in mind that our rates might vary depending on the location, rental duration, car category and supplier.
All the details you need regarding the rates for a car hire in Australia can be easily found when making a search in the Auto Europe booking engine. Once you have a chosen your dates, destination, vehicle category and supplier, just click on the blue and white info icon (i) where you will find the amount of the CDW Deductible, Theft Insurance Deductible and Liability Insurance. The same info is also included in the Terms and Conditions when making an enquiry or booking.
Please note that some local car hire employees might offer you additional coverage at the time of pick-up, including (but not restricted) to PAI (Personal Accident Insurance), PEC (Personal Effects Coverage), Super CDW, Seguro Relax Insurance, Road Assistance etc. Auto Europe does not refund any locally-purchased insurance charges/fees even if the extra coverage sold is deemed unnecessary once the rental car has been returned.
For more related information, please consult our dedicated blog posts where you will find plenty of tips and suggestions about car hire coverage, along with an in-depth explanation in our special comprehensive car hire insurance overview.
Yes. Travellers can use their UK driving licence during their temporary overseas stay when they rent a car in Australia as long as their licence is valid (not suspended or cancelled) and the driver isn't disqualified from driving anywhere or has had their visiting privileges withdrawn. In addition to your licence, you should carry your passport with you at all times in case of being stopped by the police.
Both the primary driver and any additional authorised drivers must present a valid driving licence in their name at the time of pick-up (please note that some suppliers might require them to have already held this licence for at least a year). All this info and more can be accessed by clicking the blue Rate Details bafter making a search in the Auto Europe booking engine, followed by clicking the Inclusive Package and General Terms buttons.
Please be advised that if the valid national driving licence is not completely in the Roman alphabet, then an International Driving Permit (IDP) will be mandatory for anyone planning to drive a rental car during their visit to Australia, which will only be valid when presented with the driver's national driving licence. Some car rental suppliers will always require an IDP at the time of pick-up even if the original national driving licence is in the Roman alphabet (for details, please see the related details in the terms and conditions of the car hire booking voucher). It is very important to read the car suppliers full terms and conditions to verify if they need to show an international driving permit, otherwise they may be refused a vehicle. Please also note that all car rental suppliers have their own respective minimum age requirements.
To request an international driving permit for their trip, you only need to ask at your local post office and make the relevant payment (which is currently around £5.50). Drivers must be a minimum of 18 years of age to request this document and be permanent resident in either Great Britain or Northern Ireland. They cannot apply more than three months before their date of travel and to do so they should make their application by post and supply a passport photo, a copy of their full driving licence, a photocopy of their passport and a self-addressed envelope in addition to the completed application form and payment. Since the 8th of June 2015, clients with a UK licence have sometimes been requested by the rental provider to provide a DVLA code in order to check the driver's licence record, along with a printed copy of this record which is downloadable via the DVLA website 21 days prior to the beginning of the rental period. Please consult our dedicated DVLA Changes page for more details. For general travel updates, please visit the Australia travel advice section in the UK government website.
Yes. It's very easy to include an additional driver (or two) when you book a a car rental in Australia. With some car hire companies, the fees for additional drivers are already included in the rate that appears in the Auto Europe booking engine after a search, while others charge a daily fee when the customer arrives at their destination to collect their vehicle, the price of which is set by the supplier. In any case, additional drivers need to be officially registered in the rental agreement and each person (both the main driver and the additional driver) will be asked for their own documents at the time of pick-up (ie their driving licence, International Driving Permit where required and their passport or ID card).
All the relevant info concerning additional drivers and any related fees is clearly stated on the Auto Europe website. To access it, you just need to click on the blue and white info icon (i) following a search in the booking engine where you'll find everything you need to know. Please note that exactly the same information is contained in the car rental booking voucher once the reservation has been confirmed.
On some trips one driver isn't enough, especially in Australia, and the good news is that you can book ahead and save money with Auto Europe's free additional driver deals, so make sure you check them out before making a reservation.
Please also be advised that if a friend or family member drives the rental car without being registered on the contract, they will not be included in the insurance coverage in the event of a collision or theft, for instance. Therefore it is very important to make sure that all additional drivers are properly authorised before driving the car at any time during the rental period.
Whenever a driver plans to take his or her car hire on a ferry, they will need full authorisation to do so from both Auto Europe and the local rental car supplier. This needs to be done well in advance and may incur an additional fee. The following suppliers do permit ́travel by ferry to specific islands in Australia: Europcar allows travel to Kangaroo Island, Magnetic Island, Stradbroke Island, Bribe Island and Phillip Island, Ace Car Rental will let you take your car on the ferry to Kangaroo Island and Phillip Island and Thrifty only permits access to Kangaroo Island.
---
Additional Vehicle Rental Options in Australia
You'll find all the best car hire deals in Australia on the Auto Europe website. Just select your travel dates and destination in our state-of-the-art search engine and we'll do the rest. You can choose from an extensive range of vehicles, large or small, compact or sumptuous, practical or something a little bit more glitzy. We have Mini and Economy categories for those on a tighter budget and/or staying in and around the cities, and we have Large and SUV categories for people planning an extended road-trip and requiring a bit more durability and luggage space. You can also opt for Midsize-category cars to maximise on engine power and space or you might want to book a vehicle from our Van category to cater for a large group of friends or the entire family, the ideal mode of transport for visiting top city destinations like Cairns and Adelaide.
To help you make the right choice for your next trip, please consult our Australia fleet guide which provides full details of all the features and specifications to expect in each respective car hire category.
Luxury Car Hire Australia - Auto Europe offers an exciting range of performance cars for hire, and there's no better place to enjoy them in the wide open spaces of Australia's interior, or along the country's exhilarating coast-roads. If you've ever dreamed of a long road-trip out to Ayers Rock in a classy convertible, then this is your chance!
Van Hire Australia - There's nothing better than a road-trip in Australia with a group of your closest friends or family members travelling together in the same vehicle. With Auto Europe's comprehensive Van category, you can see the best of Sydney or Melbourne and their environs in one of the most comfortable and spacious minivans available on the market today.
Campervan hire Australia - Australia is tailor-made for touring in a modern motorhome, with the majority of its towns and cities very well prepared for tourists constantly on the move. With its vast landscapes and irresistible wine regions, you can enjoy some of the country's best scenery with an Auto Europe motorhome.
---
Useful links
Travel Inspiration and Information for Your Trip to Australia