Car Hire in Orlando – Enjoying Florida to the Full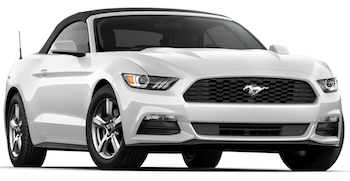 Tourism capital of the USA and undisputed theme park mecca of the world, Orlando is an impressive example of how a modern destination should operate. The city currently boasts more than a hundred attractions, 6,000 restaurants and around 500 hotels, making it a dream place for anyone to visit, young and old, at any time of the year.
Located in the heart of Florida (aka the Sunshine State), Orlando has become increasingly diverse in recent years with more and more galleries and cultural attractions opening their doors for the first time in prime Downtown locations. Besides its sophisticated dining scene, visitors can also experience some of America's most renowned museums, such as the Orlando Museum of Art, Charles Hosmer Morse Museum of American Art and the Cornell Fine Arts Museum, to name a few.
Most visitors are interested in Orlando's ever-evolving range of thrilling theme parks which all started when the Magic Kingdom Park was inaugurated in the early 1970s. Today they are spoilt for choice with dozens of world-class attractions at their disposal right through the year, including Disney's Epcot (popular for its futuristic, tech-inspired rides), Hollywood Studios and Animal Kingdom.
Nature is another key attraction in this sun-drenched city, most notably the Merritt Island National Wildlife Refuge (the second-largest reserve in Florida) and Wekiwa Springs State Park, a family-orientated leisure area located just 16 miles from the city centre. And you can't leave Orlando without taking a leisurely stroll through Winter Park, an inner-city sanctuary of hidden gardens and shaded side-streets where a different kind of visitor experience awaits.
A car is definitely the preferred method of transportation here, not just for reaching the theme parks but for getting around central Florida in general. You can use your car hire in Orlando to venture further afield to the Atlantic coast about an hour's drive east of the city to relax on the beach for a few hours and visit the Kennedy Space Center where many important space missions have been launched during the last 60 years.
With almost seven decades of international car hire experience, Auto Europe is very well positioned to provide you with exceptional quotations and the best service since 1954. Through our trusted partners we now offer more than 24,000 convenient pick-up points in over 180 different destinations, including Orlando, as well as the largest fleet of vehicles from which to choose.
By partnering with the best local, national and international car hire suppliers, choosing the Auto Europe brand means that you'll always be in the safest hands, no matter where you are travelling in the world. If you need any help finalising your booking, please feel free to get in touch with one of our rental specialists on +44 123 3225 114 and they'll be very happy to find you the cheapest deal.
For added peace of mind, please check out the ratings and comments posted by some of Auto Europe's previous customers in the city on our Orlando car hire reviews page. Furthermore, you'll find plenty of additional travel advice in our USA Driving Guide including lots of useful tips on getting around Orlando and the Sunshine State by car.
For more information on renting a vehicle in Orlando, click on the car hire related topics listed below:
---
Where to pick up a car hire in Orlando
By working with all the world's top car hire providers, Auto Europe can offer you a wide choice of locations in and around Orlando, meaning that you can pick up your vehicle in the city centre and be on your way in a few minutes.
You can rent a car in Orlando from a good number of major international suppliers, including Thrifty, Alamo, Hertz, Enterprise, Dollar, National, Bydget, Avis and Sixt, from many convenient Downtown areas as well as the city's most popular theme parks and international airports.
To help you make the right choice, our state-of-the-art booking engine allows you to do an extensive search to find the best vehicle and the most suitable pick-up point for your trip. Once you've keyed in your dates, an interactive map will come up with all the available car hire locations in Orlando.
Orlando Airport
Florida's second busiest airport is that of Orlando International Airport. Located less than 10 km south-east of Orlando, the airport is one of the largest and busiest air transportation hubs in the USA. Through its two terminals, the airport handles around 40 million annual passengers, in addition to large amounts of cargo. The airport serves as a major gateway into the state and region with around one thousand flights per day. Silver Airways uses Orlando International Airport as its main hub, with Southwest Airlines, Spirit Airlines, Southwest and JetBlue also having large-scale operations. Most of the major car rental companies are located on-site, without the need for a shuttle bus to pick up your rental car. These are located on the A-Side and B-Side of the Terminal on the Ground Transportation Level (Level 1). Orlando International Airport also offers airline check-in services on level "R1" of the parking garages where rental cars are returned. The "A" Garage location is located on the west end and the "B" Garage location is on the east end (ie the ends nearest the entrance ramps). Several other companies provide rental cars at Orlando International Airport with free shuttle bus transportation to their off-site car rental locations. The off-site rental car companies are located on the A-Side of the Terminal on the Ground Transportation Level (Level 1) at parking spaces A11-A13.
Orlando International Airport (MCO))
Website: orlandoairports.net
Address: 1 Jeff Fuqua Blvd, Orlando, FLorida 32827, USA
Telephone: +1 (407) 825 2001
Orlando Sanford International Airport
Sanford Orlando International Airport is an additional airport located around 30 minutes from Orlando city centre. Being further away hasn't deterred its popularity, with many domestic US flights opting to use it. Likewise, other lower cost airlines use this airport as a link to destinations such as Madrid and the UK. Originally a military base, it is now a supporting airport for the main Orlando International Airport. With two very modern terminal buildings and a wide range of on-site passenger facilities and services to offer, Sanford Airport is one of the best places in central Florida to pick up a vehicle and visit the local theme parks. You can rent a car at Sanford Airport and pick it up at the on-site car rental centre by choosing from a number of prestigious suppliers in the Auto Europe booking engine. The two-part car rental centre is quickly and easily accessible from the airport terminal just off Red Cleveland Avenue.
Orlando Sanford International Airport (SFB)
Website: flysfb.com
Address: 1200 Red Cleveland Blvd, Sanford, Florida 32773, USA
Telephone: +1 407 585 4000
---
Book with the best car hire suppliers in Orlando
Auto Europe is a leading international car hire company currently offering a vast selection of convenient pick-up and drop-off locations in 180 different destinations around the world. Thanks to our many years of experience dealing with all the global and local car rental companies, we can offer you the best standard of service and cheapest prices on the market.
Should you require additional information about the car hire companies we work with or their policies, for example out of office pick up or questions regarding age restrictions, our car rental specialists are just a phone call or e-mail away and happy to assist you.
---
Frequently asked questions about renting a car in Orlando
This section features the most frequent questions asked by people booking a car hire in Orlando. Scroll down for important tips relating to a wide range of essential car hire topics, such as credit cards, coverage, tolls, traffic and much more. If you need any more information, please call our reservations team on +44 123 3225 114 and they will be happy to help you with your reservation and assist you with your travel itinerary.
---
Yes. To rent a car in Orlando and the rest of the USA, drivers are always required to have a valid credit card in their name. The reason for this is that the local car hire supplier will need to place a hold on the value of the deductible for your vehicle for the duration of the rental period, which is duly reimbursed once it has been returned undamaged. It is, therefore, best to travel with a high-limit credit card in order to cover the deposit and any extras you might require, such as child seats, SatNav devices, etc. Please consult our blog post for general information on why credit cards are so important for hiring a car prior to picking up your vehicle.
Customers booking a premium- or luxury-category car need to keep in mind that the supplier will sometimes ask for a second credit card, also in the name of the main driver, to cover the high value of such vehicles. To check which cards (and card types) will be accepted, please click on the blue and white info icon (i) when making a search in the Auto Europe booking engine where you'll find all the relevant information. When picking up a low-cost car hire in Orlando and other places in Florida, it's also worth checking out the following blog post if you require more information on credit card and deposit requirements.
There are a few key points to remember about car hire coveragewhen booking a car hire in Orlando with Auto Europe. Firstly, it's important to remember that our popular Zero Excess product is a component of the standard rate of all rentals, including value added tax (VAT), liability insurance, fire insurance, collision damage waiver (CDW) zero excess and theft protection (TP) zero excess (please note that zero excess means the elimination of your excess). For total cover whilst driving on the roads of central Florida, we recommend our Full Protection product which means that if your vehicle is damaged in any way during your rental period, you will later be refunded once your claim has been processed. Without this coverage, some parts of the vehicle might not be included, such as the wheels, glass, tyres, roof and undercarriage. If the worst happens and you need to make a claim, you'll need to pay the local car rental supplier and claim back the amount from us. Make sure you provide all the required documents when making a claim with Auto Europe so that we can process your refund as quickly as possible.
All the information you need regarding coverage for your cheap car rental in Orlando is clearly accessible through the Auto Europe booking engine. After making a search, you just need to click on the blue and white info icon (i) where you can find all the details you need concerning our Zero Excess with Extended Cover or excellent Full Protection with Premium Coverage policies.
One thing to be aware of is that some car rental employees will sometimes try selling you their own insurance on top of the coverage you have already purchased through Auto Europe. Generally speaking, these additional policies are optional and anything you purchase from the local supplier might often prove to be surplus to your requirements and non-refundable.
For more information about Zero Excess and Full Protection coverage, please don't hesitate to give our rental specialists a call on +44 123 3225 114. For more tips and general advice on coverage for your next car rental in orlando, please consult our related blog post for a general overview of the types of car hire coverage available.
The state of Florida (where Orlando is located) has a well-maintained public road system. The state motorways connect Orlando in the centre of Florida to Tampa, Miami and Jacksonville, with other routes heading towards Georgia and Alabama. These interstates (as they are known locally) are relatively traffic-free, except when you approach the larger towns and cities. Downtown Orlando is designed with a practical grid formation, so traffic flow isn't normally a major problem outside the weekday rush-hours. Nevertheless, the I-4 goes right through the centre of Orlando and is sometimes subject to a bit of congestion, as is the case with some of the main roads leading off it. Expeect some heavy traffic around the larger theme parks, especially at opening and closing times. The main holiday seasons (ie when the kids are off school) can be more problematic with the extra influx of tourists heading towards the city's main tourist attractions. Normally, it only takes around 20-25 minutes to reach the city centre from the airport by way of S.Semoran Blvd and then the FL-408. Those wishing to drive to Miami can opt for a scenic drive along Florida's Turnpike and SW 4th Ave.
Finding parking in Orlando isn't difficult due to the large array of car parking spaces and garages available throughout the inner city and beyond. You'll never be too far from your chosen destination, be it a hotel or a leisure attraction, with a cheap car rental in Orlando because the city thrives on tourism and is designed to cater for large numbers of visitors, even in the high season. When you rent a car in Orlando you'll be able to visit as many sights as you wish and parking nearby is relatively easy. Parking throughout the city is affordable and secure, with on-street paid and some free options available. Covered car parks can be found at many of the major tourist attractions, making it ideal for drivers to visit theme parks and other key Orlando points of interest and relax knowing their vehicle is safe. Several large car parks are available in Downtown Orlando, all of which are secure, safe and affordable. As in most cities, the closer to the centre you park, the more you can expect to pay. Many of the central car parks are open 24 hours per day, while some are open between 5am and 11pm. Rates vary between $2 to $15 for car parking garages and around $1-2 per hour for on-street parking.
Yes. Central Florida (including the Orlando region) has an extensive network of toll facilities including toll roads leading to Walt Disney World and many other top tourist attractions. There are several stretches of toll-roads in the Orlando and Central Florida areas, namely the Turnpike – Northern Coin System, Martin Andersen Beachline West Expressway, Seminole Expressway, Southern Connector Extension, Daniel Webster Western Beltway (Part C), Wekiva Parkway, Osceola Parkway/CR 522 and Poinciana Parkway. The Martin Anderson Beachline Expressway (or State Road 528) is one of the main arteries through to Orlando International Airport, the east coast beaches and Cape Canaveral. Running as the State Road 528, the Martin Anderson Beachline Expressway also connects the John F. Kennedy Space Center and the aerospace industry with greater Orlando. The Seminole Expressway (State Road 417) is a 55-mile toll-road operated by CFX and Florida's Turnpike Enterprise in the Orlando region, which runs from north to south and extends from the Seminole County line to Interstate 4 in Sanford. The Southern Connector Extension of the Central Florida GreeneWay is a section of State Road 417 and forms the eastern belt around the city of Orlando. Please note that some of the car hire suppliers operating in and around the Orlando area such as Budget, Thrifty, Alamo and Enterprise provide drivers intending to use some of the toll roads with assistance in terms of toll payment, transponders etc.
When you rent a cheap car in Orlando, its important to note that an International Driver's Licence is recommended but not obligatory if the main driver's licence is not in English. However, an International Driver's Licence will be mandatory if the main driver's licence is not in the Roman alphabet (such as Japanese, Greek, Russian, Bulgarian, etc.), meaning that it must be accompanied by the driver's home licence at the time of picking up the vehicle.
Central Florida covers a vast area with dozens of world-famous theme parks and other top tourist attractions to explore, and there's no better way of seeing and doing everything than with your very own hotel room on wheels. Auto Europe has a wide selection of motorhomes and campervans for hire in Orlando and other parts of the USA for lone travellers and couples to large groups of friends and families looking to enjoy the experience together. Visit Walt Disney's Magic Kingdom with a campervan in Orlando before heading east to the Atlantic coast for a few days of rest and relaxation on the beach.
---
Orlando Travel Guide
Orlando is the perfect holiday destination for the whole family. For young and old alike, the city has something for everyone, from numerous water parks to famed Walt Disney World and Universal Studios to the Magic Kingdom, Epcot and Islands of Adventure. And the vast amount of entertainment on offer doesn't just stop there; besides its vibrant night-life and trendy restaurants, Orlando is within easy reach of many white sandy beaches along the Atlantic coast. Here are a few suggestions to include in your itinerary;
Best day trips with my car rental in Orlando
Orlando's perfect location in the heart of Florida makes it one of the best places to explore the area and enjoy the Sunshine State. With a car rental in Orlando you'll be able to reach world-renowned beaches and some of America's most popular nature reserves, swim in translucent waters or take a selfie with Mickey Mouse himself. From vibrant Miami to Jacksonville and beyond, your car will get you there safely and securely.
For visitors looking to venture further than the city's perimeter, it's perfectly possible to embark on a road-trip and return the car rental to another city with a one-way car hire, thus enabling much more freedom and flexibility. Please also note that you can save easy more money by taking advantage of our Free Additional Driver Deals and share the driving on longer day-trips from Orlando when travelling with family or friends.
Miami
A road-trip from Orlando to Miami can easily feature in your plans with a cheap car hire in Orlando. In little over three and a half hours, you can be surrounded by all the Cuban culture, flair and Latino music to be found in this vibrant city. Renowned for its exotic neighbourhoods, long palm-lined avenues and bustling shopping districts, Miami also boasts some of the best sandy beaches in the state. From water sports to Havana cigar shopping, you'll have plenty to do as you wander around its beautiful art deco streets.
Daytona Beach
In just over an hour by car you can reach Daytona Beach from the centre of Orlando. This day-trip is a must, especially for those who love beautiful beaches and Atlantic-fresh fish and seafood. Daytona has much to offer, from its exciting night-life to a great variety of water sports, not forgetting motor-racing. With numerous shopping districts and cultural events on offer, this wonderful city will leave you with great memories to share with family members and friends back home.
Jacksonville
Heading north from Orlando by car takes you to the amazing city of Jacksonville. As the largest city in the state of Florida, it doesn't disappoint in terms of museums, shopping centres and golf courses. Where Saint John's River meets the Atlantic Ocean, you'll be pleasantly delighted to see the numerous beautiful sandy beaches – with an estimated 32 km of uncrowded coastline at your disposal.
NASA Kennedy Space Centre
Whether you're fanatical about space or only have a keen interest, then a day-trip to the NASA Kennedy Space Centre is mandatory. In just under an hour eastwards from Orlando you'll come to Cape Canaveral – which is iconic for everything space related. At the centre you'll be able to experience some rocket simulations, watch IMAX films, view NASA space artefacts and experience the thrill of a launch site. For an additional charge, you might even have the chance to share lunch with a real-life astronaut!
What to do in Orlando
As one of the world's most popular tourist destinations, it's no surprise to find that Orlando has more attractions than most of the other cities in the USA. There are several things that you simply cannot miss, such as Walt Disney World and Universal Studios. But there's much more to Orlando than theme parks; the city boasts some of the most important museums and cultural attractions in the whole of America, most notably the Orlando Science Centre and Harry P Leu Botanical Gardens.
The Wheel at ICON Park: Enjoy Orlando city with a bird's eye view – from the top of the 400-foot Ferris wheel, the Wheel at ICON Park (often known as the Orlando Eye). Providing one of the most mesmerising views over the city, it opened in 2015 and has quickly become one of the city's most popular tourist attractions. Purchasing tickets online will gain you a large discount on the face value and sometimes allow you to skip the queues.


Walt Disney World: Long regarded as the most popular tourist attraction in Orlando, especially for families, Walt Disney World comprises four individual theme parks - Magic Kingdom, Epcot, Animal Kingdom and Hollywood Studios. Two water parks are also part of the complex – Blizzard Beach and Typhoon Lagoon. Along with all the magical restaurants, stores, interactive rides and animal adventures, you'll be able to meet all your favourite Disney characters.


Harry P Leu Botanical Gardens: Containing around 200 roses, numerous insects, a butterfly garden, forest of camellias and several ancient oak trees, the Harry P Leu Botanical Gardens is a 50-acre garden packed with tropical and semi-tropical fauna, flowers, trees and insects. It is a pleasant retreat from all the theme park entertainment on offer. Consider a picnic with the family or a leisurely stroll through these lovely gardens.


Universal Orlando: This entertainment complex consists of two theme parks – Universal Studios and Islands of Adventure, together with the Volcano Bay Water Park. It's a fantastic day out for the whole family, with the night-time session offering even more entertainment via the popular Universal City Walk. Enjoy the numerous rides on offer, splashing around in the water park and exploring the movie world of Universal Studios. Universal Orlando also has a selection of on-site hotels to make your visit even more fun and convenient.


Orlando Science Centre: Bringing together education and fun, the Orlando Science Centre receives around 500,000 annual visitors. One of Orlando's lesser-known tourist attractions, it hosts regular year-round exhibitions in addition to its permanent display of dinosaur models, a large reconstruction of the solar system, 3D movies, guides to the Florida ecosystem and some fascinating exhibits based on the latest technological advancements.
---
Useful links