Car hire in Belfast – Exploring the Emerald Isle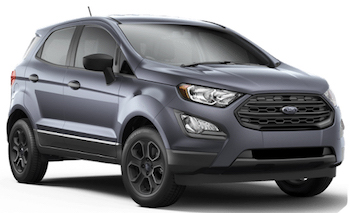 Northern Ireland's dynamic capital city, Belfast, blends sublime green spaces, a fascinating history and, more recently, an exciting fine dining scene. It also offers a diversity of attractions that sometimes confounds visitors, especially those exploring the city for the first time. Rejuvenated and irrepressible, Belfast now rivals many of Europe's more famous capital cities; indeed, it has been relentlessly reinventing itself over the past thirty years as one of the top-rated tourist destinations of the world.
Much of Belfast's welcome renaissance also harks back to the city's glorious past. The centre is awash with stately Victorian buildings and reminders of its rich industrial heritage is all around to see. Tourists need look no further than Titanic Belfast, which stands on the very spot where the doomed luxury liner was launched on the 31st of May 31, 1911. Further evidence is provided by the excellent Ulster Folk and Transport Museum located just outside Belfast where around 30 buildings have been amalgamated from different parts of Northern Ireland.
Belfast is the centrepiece of a country that manifests superb natural heritage, remarkable cultural riches, a wealth of extraordinary contemporary museums and galleries, outdoor activities in abundance and an increasingly vibrant food and music scene. It's also the gateway to one of the world's great coastal road trips, the Causeway Coastal Route, which stretches for some 120 miles between Belfast and Derry. The highlight here is the Giant's Causeway, a remarkable geological formation made up of nearly 40,000 basalt columns stretching out to sea.
With a car hire in Belfast you can traverse the entire country, exploring many old towns and villages and ancient sites along the way. You'll find plenty of diversions en route, among them Rathlin Island which harbours some incredible wildlife and Portstewart, a lovely seaside town lined with a glorious two-mile-long sweep of fine golden sand. Idyllically positioned on a bend of the River Foyle, the charming city of Londonderry (nowadays more commonly known as Derry) is well worth visiting for its medieval walls, which rank amongst the best-preserved anywhere in Europe.
Established in 1954, Auto Europe has remained one of the world's longest-established car hire companies and a strong leader of the global vehicle rental industry. Offering more than 24,000 pick-up and drop-off locations in over 180 destinations, we work with all the major international car hire companies such as Sixt, Hertz, Dollar, Avis, National, Europcar, Budget and Alamo. If you have any questions and/or need help with your booking, please get in touch with our award-winning rental specialists on +441233225114 and they will be happy to put you on the right road and find you the best deal.
For added peace of mind, please visit our Belfast car hire reviews page to see the ratings and comments posted by some of our previous customers in the city.
For more information on renting a vehicle in Belfast, click on the car hire related topics listed below:
---
Where to pick up a car hire in Belfast
By working with all the world's top car hire providers, Auto Europe can offer you a wide choice of locations in and around Belfast, meaning that you can pick up your vehicle in the heart of the city centre and start exploring the top attractions as soon as you arrive. Besides the many car hire companies operating at Belfast Airport, there are several conveniently-located suppliers' offices in some of Northern Ireland's other towns and cities, including Londonderry.
To help you make the right choice, our state-of-the-art booking engine allows you to do an extensive search to find the best vehicle and the most suitable pick-up point for your trip. Once you've keyed in your dates, an interactive map will come up with all the available car hire locations in Belfast.
Belfast International Airport
Located a half-hour drive north-west of the capital, Belfast International Airport is a natural gateway to both the city and the rest of Northern Ireland. With over six million passengers travelling through every year, it is the main international airport in the country and the second-busiest one on the Emerald Isle after Dublin. First opened in 1917, the airport today mostly handles European flights, along with some seasonal long-haul services to and from Orlando with Virgin Atlantic. Several car hire companies operate at Belfast International Airport, most notably Enterprise, National. Alamo, Budget, Europcar, Avis and Hertz, all of which have their reception desks proinently located in the airport Arrivals Hall.
Belfast Airport (BFS)
Website: belfastairport.com
Address: Airport Road, Belfast BT29 4AB, Northern Ireland
Telephone: +44 28 9448 4848
Belfast George Best City Airport
Belfast George Best City Airport (BHD) is a regional airport located a short drive from the city centre. Inaugurated in 1983, it caters for mostly domestic and short-haul European traffic through a growing number of carriers, including Aer Lingus, British Airways, Eastern Airways, easyJet, KLM and Loganair. Picking up a car hire at Belfast George Best City Airport is quick and stress-free because the majority of the car hire offices are located in the Arrivals Hall in the airport's sole terminal building.
Belfast George Best City Airport (BHD)
Website: belfastairport.com
Address: Sydenham Bypass, Belfast, BT3 9JH, Northern Ireland
Telephone: +44 28 9093 9093
Belfast Lanyon Place Train Station
Belfast Lanyon Place Train Station is one of the main railway hubs serving the Northern Ireland capital. Inaugurated in 1976, it is conveniently located on the east side of the city centre and served by a number of the island's main routes from Derry, Larne, Bangor and Dublin. Car hire is available through some of the major global brands such as Sixt whose office is located close by at 3 Lanyon Place. Before arriving to collect your vehicle, please make sure you have all the necessary documents, including your passport, driving licence, credit card, car hire voucher and coverage details.
Belfast Lanyon Place Train Station
Address: East Bridge Street, Belfast, BT1 3PB, Northern Ireland
Telephone: +44 028 9066 6630
---
Book with the best car hire suppliers in Belfast
Auto Europe is a global car rental company that offers a wide variety of pick-up/drop-off points in more than 180 popular destinations all over the world. Thanks to our many years of experience dealing with all the top international and local car rental companies, we pride ourselves on being able to offer you the best service and lowest rates.
Should you require additional information about the car hire companies we work with or their policies, for example out of office pick up or questions regarding age restrictions, our car rental specialists are just a phone call or e-mail away and happy to assist you.
---
Frequently asked questions about renting a car in Belfast
This section features the most frequent questions asked by people booking a car hire in Belfast. Scroll down for important tips relating to a wide range of essential car hire topics, such as credit cards, coverage, tolls, traffic and much more. If you need any more information, please call our reservations team on +44 123 3225 114 and they will be happy to help you with your reservation and assist you with your travel itinerary.
---
Yes. When booking a car hire in Northern Ireland, it's important to know the rules regarding credit cards prior to picking up your vehicle. The reason for this is that car hire suppliers generally place a hold on the value of the deductible for the vehicle being rented and driven in Belfast and other parts of the country, which is promptly refunded once the vehicle is returned undamaged. Please note that if you are planning to book a luxury or high performance car hire in Belfast, the supplier may request an additional credit card such as Visa, Mastercard, Diners or American Express, also in the name of the main driver.
Don't be surprised if you try to pay with your debit card and it is refused. Car rental companies need to be sure that the customer has enough credit to cover all eventualities prior to picking up their vehicle, for which only a credit card in the primary driver's name will suffice.
All the info you need about cards and deposits relating to your low-cost car rental in Belfast is clearly stated on the Auto Europe website. After selecting your dates, just choice your preferred car hire category and supplier and you'll find all the necessary details by clicking the blue and white info icon (i). You might also like to consult our blog post explaining the six most important things to know about credit cards and deposits before planning your trip.
The good news is that all the car hire rates published on our site include the minimum amount of legally required liability insurance, CDW (Collision Damage Waiver) with or without excess (depending on the car rental supplier) and Theft Protection (also with or without excess, depending on the car hire company).
Please note that as CDW never covers the vehicle's tyres, glass, wing mirrors, undercarriage, interior, roof, engine, any damage to the locks and the loss of keys, we strongly recommend our Full Protection policy for a small additional fee which covers damage to glass, wheels, roof, undercarriage, towing costs, key loss, misfuelling (ie putting the wrong kind of petrol in the tank) and any administration fees incurred during your rental period. Be aware that the daily cost of this cover might vary depending on the location, rental duration, car category and supplier.
All this information is easily accessible on the Auto Europe website. After choosing your dates and destination in our booking engine, just click on the blue and white info icon (i) to find information about the amount of coverage included in the price, namely the CDW Deductible, Theft Insurance Deductible and Liability Insurance. Exactly Tthe same information is also available in the T&Cs we send once the booking is confirmed.
You might find that some car hire companies offer extra coverage when you arrive to pick up your vehicle, which sometimes includes (but is not restricted to) PAI (Personal Accident Insurance), PEC (Personal Effects Coverage), Super CDW, Seguro Relax Insurance, Road Assistance etc. You are completely at liberty to buy this additional coverage should you desire, but please bear in mind that Auto Europe cannot refund any locally-purchased coverage even if it is found to be unnecessary at the end of the rental period.
For more information about car hire coverage, please give our rental specialists a quick call on +44 123 3225 114 and they will be happy to put you on the right road. Please also take a look at our dedicated page to find out what types of car hire coverage are available for your next trip to the Emerald Isle.
Driving in Belfast compared to Dublin is more relaxing and overall easier since the city is less crowded and smaller. Motorists in Northern Ireland also drive on the left side of the road. While driving in Belfast can be challenging, the benefits of a car rental over public transportation are worth it. Pay close attention to street signs and traffic lights, and give yourself plenty of time to brake, as cars tend to drive closely making quick stops hazardous. Pay special attention not to drive along bus lanes as this can result in a hefty fine.
Car passengers must have their seatbelts fastened during the drive and the use of mobile phones are prohibited unless you have a hands-free kit. Always be sure to have your driving licence, insurance documents and ID with you when driving your rent a car in Belfast. A relatively new speed limit has been introduced to the city centre. This means that the downtown zones with heavy pedestrian and bicycle traffic are now 20mph. Please also take a look at our Northern Ireland Driving Guide for lots of useful information about getting around the country safely by car.
It is worth noting that the majority of on-street parking spots in Northern Ireland are free of charge. There are also three zones where parking is charged and most of the places in Belfast that normally belong to these zones have free parking on Sundays. Depending on the zone and proximity to the centre, parking prices vary quite a lot. Always make sure to read the information on the meter.
Despite Belfast's quest to aim for more sustainable tourism solutions and being committed to become a fully-fledged green destination, the city doesn't yet have any low emission zones or congestion charges in place, although plans are in the pipeline to implement such policies in the future.
Yes, the majority of car rental suppliers in the Belfast area allow travellers to drive into the Republic of Ireland and back subject to a cross-border fee. As in all such situations, please make sure that you acquire our authorisation prior to embarking on your journey and pay the fee locally at the point of pick-up.
---
Belfast Travel Guide
With an abundance of top attractions and large green spaces located in the inner city, Belfast is emerged in recent years as one of the UK's most appealing tourist destinations. Many first-time visitors head straight for the renovated docks area to visit the spot where the Titanic famously set off on its maiden and only voyage at the beginning of the 20th century. Following that we suggest a lunch stop at St George's Market before a Game of Thrones tour of the city and its environs.
For clients wishing to go further than Belfast, it is also possible to undertake a road-trip and return the car rental to another city like Derry with a one-way car hire, which will allow for more freedom and flexibility during your visit.
Best day trips with my car rental in Belfast
There's no better way to savour the rural tranquillity of Northern Ireland than with a car hire in Belfast. With the feeedom and flexibility of having your own transport, you can explore the place where the Titanic was built and launched before heading north for an exhilarating drive along the Causeway Coastal Route to enjoy some of the most scenic views in Europe. The Emerald Isle offers a fine blend of gorgeous countryside, rugged beaches, mystery-shrouded sites, beautiful parks and old stone villages. If you're heading for Dublin or Cork, why not share the driving by taking advantage of our special promotions with many of our most prestigious car rental suppliers, including Free Additional Drivers, GPS included, free winter tyres, etc. Please also consult our Northern Ireland City Breaks blog post for more suggestions on what to do and where to go in the surrounding areas of Belfast.
Londonderry
Conveniently situated on a bend of the River Foyle, Derry's medieval walls are among the best-preserved anywhere in Europe Their survival is all the more remarkable for the fact that they withstood three major military assaults and visitors can walk the mile-long circuit along the original medieval streets where a series of attractions can be found, incuding the popular Tower Museum and the Verbal Arts Centre.
Lough Neagh
It's always a surprise for visitors to learn that Northern Ireland is home to the largest lake in the British Isles. Bordering five of the country's six counties, Lough Neagh lies just to the west of Belfast and tranquil waterways and secluded bays provide ample opportunity for boating, fishing, walking and cycling. Following the 113-mile-long Loughshore Trail is another way of exploring the area and further appreciating the beauty of the lake and its surroundings.
Giant's Causeway
With a car rental in Belfast you'll be able to visit the magnificent Giant's Causeway on the north east coast of County Antrim. Shrouded in mystery, this remarkable geological formation on the island's north-east coast is made up of approximately 40,000 basalt columns that simply defy the imagination. During your visit, don't miss the chance to walk across the world-famous Carrick-a-Rede Rope Bridge before taking the historicsteam train along the coast to the charming town of Bushmills for a tour of the famous whiskey distillery.
Dublin
Few visitors with a taste for adventure can resist the lure of the magnificent city of Dublin just a hundred due south of Belfast. There you can immerse yourself in all the history and culture of the one of the world's most exciting cities where dozens of tourist activities await, including the chance to walk the streets of Dickens' Dublin, the opportunity to sample various types of Guinness and soak up the atmosphere of the city's narrow cobbled streets and cosy pubs.
What to do in Belfast
Belfast is one of Western Europe's upcoming capital cities, particularly for people looking for a different kind of tourist experience. Most newcomers flock to Titanic Belfast – the high-tech attraction located in the rejuvented docks area where the doomed luxury liner was originally launched with great pomp and ceremony. It isn't a large city so it's quick to get around with a car hire in Belfast, making it possible to take in most of the sights in a couple of days.
Titanic Belfast: Housing nine interactive galleries, Titanic Belfast is the main highlight for most visitors to the capital. At its centre is a multimedia museum that decribes the ship's Atlantic voyage and portrays its impending fate in great detail. Comprising, among other things, a media centre and a scientific discovery centre, Titanic Belfast is a thrilling and engaging attraction for anyone interested in the history of the world's most famous ocean liner.


St George's Market: For a real taste of Belfast, head for the many stalls housed within the imposing red brick building of St George's Market. Artisan producers from across the country ply their wares here, which means you can sample everything from enormous Ulster Fry breakfasts (with fluffy potato bread) to dulse, a kind of seaweed mixed into sausages. Don't miss the delicious toasties made with locally-produced cheddar cheese and honey!


W5 Centre: Kids always enjoy the hands-on interactivity of the W5 Centre - a vast discovery centre that brings science to life in every imaginable way. Highlights include the three-dimensional climbing walls and the ever-popular virtual reality head-set areas. You can also build your own Formula One racing car and paint something creaive on a digital canvas in the art section.


Botanic Gardens: Popular since Victorian times, this beautiful area of urban parkland features a classic 1839 Palm House bursting with exotic plants, amongst many other attractions. Covering more than 20 acres, the gardens comprse large expanses of immaculate lawns surrounded by dozens of rare trees, flowers and ferns. Don't miss the red-brick Tropical Ravine House which was built in 1889 and looks as fresh as the day it first opened.


Ulster Museum: Visit the excellent Ulster Museum for a captivating journey to many different parts of the world. Exhibits here include meteorites, Egyptian mummies and some of the best-preserved dinosaur skeletons. It's a also a place where youngsters can plunge themselves into the immersive world of natural science by visiting an atomic energy laboratory.
---
Useful links