Car hire in Faro - Algarve at its cheapest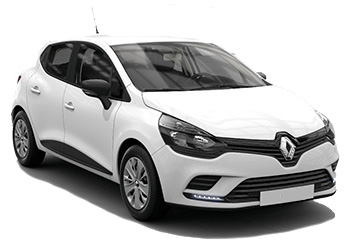 The city of Faro is located in the Algarve province, southern Portugal, and is the administrative capital of the region. A beautiful city full of restaurants, cafes and monuments but yet calmer during the evenings in comparison to other towns. The region's international airport is located here, which in many tourist minds, makes it only an entry and exit point into the province. However, this shouldn't be the case as Faro itself has much to offer.
A car hire from Faro is the ideal solution to explore the amazing Algarve Coast and to explore other major cities in Portugal. The bustling and growing capital of Lisbon is a mere two and half hour drive up north. Or why not venture out on a road trip to Porto and the incredible wine region of Dao. On the way to Porto we strongly recommend a stop at the university city of Coimbra and the charming town of Aveiro, known as the "Venice of Portugal" because of its water channels and its colourful boats called "moliceiros". To make your road trip journey more flexible we offer so called one-way rentals: meaning that you pick-up a car in one city and drop it off in another.
Auto Europe has been providing car hire services worldwide and in Faro for numerous years and therefore we have an abundance of local knowledge. Knowledge that will help you find the perfect car at the best price. All packages are thoroughly described on our portal, and if any questions remain unanswered we have a very dedicated team of reservation agents you can call 7 days a week on +44 123 3225 114. You can also check out what our clients have to say about our services on our Faro car hire reviews page before booking your next Auto Europe car rental with complete confidence.
---
Where to Pick up a Car Hire in Faro
When renting a car in Faro, you will notice that most of the car rental companies have offices at the airport. Auto Europe will literally spoil you for choice there, since we are working with many international and local companies. Most of our partners at Faro airport are located in the terminal building but some can also be found off-site on the Estrada do Aeroporto. However, we also offer alternative pick-up locations downtown, to accommodate any customer need.
Faro Airport
Faro Airport is approximately 2.5 miles (4 km) west of Faro city in the Algarve, Southern Portugal. The airport was established in 1965 and quickly grew in popularity with tourists spending their holydays in Algarve. In 2019 up to 9 million passengers travelled through this airport, which is also a Ryanair hub. It consists of a single terminal with different levels. Most car rental companies have desks inside the terminal but some low cost suppliers offer a meet & greet service upon arrival with car hire pick-up at parking P4.
Faro Airport (FAO)
Website: https://www.aeroportofaro.pt/en/fao/
Address: 8001-701 Faro, Portugal
Telephone: +351 289 800 800 (Free from Portugal: 800 201 201)
---
Book with the Best Car Hire Suppliers in Faro
Faro is a major tourist destination and for this reason we are able to offer our customers a wide variety of affordable car hire offers with many different suppliers. Among our partners you will find renowned global brands such as Sixt and Hertz but also trustworthy budget companies, such as Guerin, Centauro and Interrent, as well as national suppliers like Turisprime, Rent a Star and Drive on Holidays. This enables us to guarantee you cheap car rentals in Faro, yet a wide choice of vehicles, all while receiving a first quality service. Thanks to our wide network of partners we are also able to provide you with exceptional promotions such as free additional drivers and deals with GPS included.
---
Frequently Asked Questions about Renting a Car in Faro
Should you have any questions or concerns regarding our car hire offers in Faro then please know that our excellent reservations team is available 7 days a week to answer any such queries over the phone or per email. Below we have also compiled some of our most frequently asked questions from clients renting in Faro for you to peruse. They cover queries such as insurance coverage, paying for tolls , as well as traffic in parking information.
---
Yes, to book and pick up your car rental in Faro you will need a credit card. At the moment of pick-up, only a credit card in the name of the main driver specified on the voucher will be accepted. The credit card is needed for the safety deposit block. If you feel you need a more detailed explanation please read our credit cards and deposit FAQs section.
All rentals on our website always include Collision Damage Waiver (CDW), third-party liability and theft protection (TP) as required by the Portuguese law. Depending on the supplier you choose, you may or may not have to pay an excess if you're involved in an accident or if the vehicle is stolen. It is important to note that CDW never covers damage or loss to car tyres, mirrors, wheels, glass, interior, roof, engine or undercarriage. Damage to locks or loss and damage to keys is also not covered. For more information on how car hire coverage works, please see our dedicated page on the topic.
Our recommendation is to look for one of Auto Europe's own Full Protection Coverage packages. Though still with an excess, these packages will allow clients to get a refund on the excess they pay in case of an accident or theft. On top of that our full protection coverage also covers items usually not encompassed, such as the vehicle´s interior, roof, lights, undercover, administration fees, key loss etc.
The driver's age when renting a car is also crucial. In Portugal the legal driving age is 18 but the car rental suppliers might impose further restrictions. First of all the driving licence must be held for at least one year and a so called young driver fee might be applied for those under 26 years of age as an extra kind of insurance since young drivers are less experienced.
Traffic in Faro is generally not very heavy in comparison to other cities. The busiest routes tend to be heading out of the city towards the A22. Since the A22 became a toll road, much of the traffic now heads towards the EN125, which links to other towns within Algarve. Here you will find a useful guide about driving in Portugal.
Most street parking in Faro is paid. You can identify paid parking by the blue square signs with a white P. There are meters along the streets where you can pay for the parking, and then you need to display the ticket on the dashboard. If the parking sign also includes the word "Residentes", that means the parking is for residents only.
There is an underground car park in Avenida 5 de Outubro. Parking there is paid, but it's a good option if you are having trouble finding parking on the street. This car park is very centrally located.
There is also a free parking area near Largo de São Francisco, which is a convenient place to leave your car hire in Faro for a few hours of wonderful city sightseeing because this square is located near the city walls and is within walking distance of the centre. While it is a free car park, there are often "professional parkers" around, "helping" people find spots for their cars. While not mandatory, giving them a spare coin is highly recommended for anyone who values their car's paint job.
Yes when driving in Faro you will ned to pay tolls. If you plan to drive around the Algarve, it's important to know that the highway A22, which previously was not paid, now has electronic tolls. Many car hire suppliers already have devices installed in the car that make payment of the tolls easier. In order to activate this device, a daily fee is usually required. Alternatively, you can also pay for the tolls at a Portuguese post office or Pay Shop. This must be done 48 hours after you have used the road, but not later than 5 days. If you prefer, you can also purchase a pre-paid card at a post office. You will find more information on the Portugal Toll Website.
Auto Europe has expanded its offer and we are proud that we can now offer you a whole new level of adventure in Faro. Book a campervan and start exploring the Algarve at your own pace!
---
Faro Travel Guide
Faro enjoys a very fortunate location that results in a temperate Mediterranean climate, with warm sunny days in summer and mild days in winter. The beaches in the whole region are famous for their warm waters, influenced by both the Mediterranean Sea and the closeness to Africa. With your Faro car rental you will tap at best the beauty of this city and the Algarve region and even be able to drive to Spain. Below we've prepared a summary of what not to miss and our favourite day trips by car.
Best day trips with my car rental in Faro
Hiring a car in Faro will allow you to discover the wonderful Algarve region to its fullest, whose amazing beaches and pristine waters often can be admired on postcards. But there is more than only sea and sand here and we have listed some of the top places to visit on a day trip below:
Sagres
If you plan to go further afield, take your car rental from Faro towards the west and within 1 hour and 24 minutes along the A22, you'll reach what was once known as the end of the world - Sagres. This unique place is full of history and is the location for the founding of the first ever nautical school by Prince Henry the Navigator in the 15th Century. With its early connection to the Portuguese Age of Discovery, Sagres has numerous forts dotted around its landscape. With only around 2,000 inhabitants, the land is mainly barren but has impressive cliffs rising up from the Atlantic sea, in which two lighthouses are located at Ponta de Sagres and São Vicente.
Albufeira
Only 40 minutes from Faro along the A22, you will come across the seaside town of Albufeira. By far one of the most popular tourist spots, especially among the British. Albufeira has a very lively nightlife with numerous bars, cafés and restaurants that provide Portuguese, English, Dutch, & Irish dishes, with pubs and clubs also dotted along its narrow streets (The Strip) or in its old town. Originally a fishing village, the population is now around 41,000 inhabitants, but during the summer the population swells up to 300,000 residents. With wonderful beaches, local world renowned golf courses and excellent hotels, this small town has much to offer.
Tavira
Once you have picked up your rent a car from Faro, it is only 32 minutes along the A22 to the seaside town of Tavira. Located on the eastside of the Algarve, this town dates back to the Bronze Age and was an important settlement for the Phoenicians. Due to numerous cultures being present, Tavira is a wonderful blend of architectural buildings. It contains 37 churches, many 18th Century buildings, a castle and a Roman/Moorish bridge that spans the River Gilão linking both parts of the town. The town itself is very pleasant; with only around 26,000 inhabitants it is very calm when wandering around its old town. So relax, grab a coffee in one of its many cafés or restaurants and watch the world go by.
What to do in Faro
The city of Faro is well worth a visit in our opinion and we would recommend that you devote some of your time to wander around the ancient walled city centre. Outside the walls the modern city has developed, offering a lot of shops, restaurants and bars to be discovered. To the south, nature lovers will find the natural park of the Rio Formosa with salty lagoons and an interesting wildlife. Below you will find our top 5 things to do while visiting Faro.
Museu Municipal de Faro: Faro's museum contains many archaeological collections from the Algarve region. All of which are displayed over three rooms. This intriguing journey takes you from the Roman era, to the Iron Age, on to the Latin era and Islamic era. The museum focuses on Faro's history and origins, and shows you how people lived during each specific time. A small but interesting museum and well worth a visit.


Forum Algarve: If shopping is your forte, then Forum Algarve is a place to visit. Located in western Faro, this shopping centre is one of the largest in the region. The centre contains 120 shops, 20 restaurants, a cinema and a shopping market, all within its grounds. With around 2250 parking places, you will encounter top brands such as Zara, Mango, Gant and even an Apple store, as you wander through this complex.


Faro Old Town: Faro is often overlooked by tourists, who mainly use it only as a gateway to the more touristy resorts. Faro's old town however, shouldn't be forgotten. With its pedestrianized alleyways, lively cafes, restaurants and stunning architectural gems - this small town centre is a must see. Visit the cathedral, bone chapel or simply be entertained by one of the numerous street entertainers.


Dolphin and Whale Watching: Why not take a day to see the local wildlife, and observe the dolphins and whales in their natural habitats. Boat trips set off along Ria Formosa until it reaches the open blue sea. Once there you will not only see common dolphins but also bottlenose dolphins and whales, sea turtles and seabirds. Trips can be booked for one hour or a longer three hour journey. The RIB themselves are very comfortable, secure and perfect for the whole family.


Ilha Deserta, Faro: If you want to switch off and get away from it all, then the Ilha Deserta is a fantastic option. With only a 40-minute ferry, this island is a stunning place to visit. With clear turquois blue sea and golden sandy beaches, you'd be mistaken for thinking you weren't in the Caribbean. This breath taking beach has a restaurant and snack bars. It is highly recommended to take a parasol umbrella with you as they are expensive to hire.
---
Useful links
Travel inspiration - Best Golf weekends in Portugal
Official Website of Visit Algarve