Car hire in Lisbon – City of Seven Hills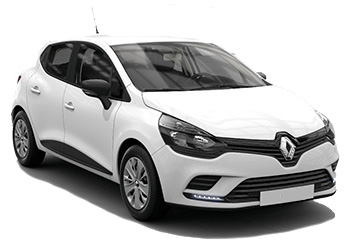 Lisbon rises from the banks of the Tagus River to welcome visitors from around the world to its shores. It's a city of superlatives: one of the oldest capitals in Europe, one of the oldest cities in the world, one of the sunniest, one of the prettiest, one of the most charming. It's also a city of contrasts: the old quarters of Alfama and Mouraria sprawl over the hillsides under São Jorge Castle, ancient and unchangeable, while the modern Parque das Nações dominates the riverfront.
During the heyday of Portuguese discoveries, ships departed from Lisbon to brave the harsh, unforgiving waters of the Atlantic in search of new worlds and came back carrying spices and riches from faraway lands. The city's deep connection to the sea is seen everywhere, from the elaborate nautical carvings in Jerónimos Monastery to the iconic Padrão dos Descobrimentos, which celebrates the main figures of the Age of Discoveries. The city continues its love affair with the sea to this day. The design of the impressive Vasco da Gama Tower was inspired by the shape of a caravel, whereas the Lisbon Oceanarium is a true celebration of the ocean and all its wonders.
Travellers bent on exploring the city will spend many happy hours discovering its many marvels. And there's something for everyone. History buffs will have their pick of palaces and museums. The tragically unfinished Palácio da Ajuda and the eerie Aljube Museum are only two of many unmissable exhibitions that catalogue the rich and diverse history of a city that was once Europe's gateway to the world.
Art lovers should make time for a visit to the Calouste Gulbenkian Museum, which includes works by Rubens, Rembrandt and Degas, and if contemporary art is more your style, the Berardo Collection Museum boasts works by Picasso, Dali and Andy Warhol.
But there's so much more to Lisbon than a rich history, stunning architecture and great art! If you'd like to taste some absolutely exquisite traditional food while listening to live Fado performances, you'll find ample opportunity in Bairro Alto or Alfama, whereas if you want to try something a little more modern and trendy, the LX Factory is the place to go.
And why stop there? By picking up a car hire in Lisbon, you have all the freedom and flexibility to travel as far and wide as you like. Take a day trip to nearby Cascais or head down to Vilamoura or Albufeira for a dip in the warm waters of the Algarve. With a car at your disposal, your time is entirely your own. And if you'd like to pick your car in Lisbon but drop it off at a different location, we give you the option to do exactly that!
In order to help you find the perfect deal for your holidays, Auto Europe has partnered with international and local car hire companies in Lisbon. This allows us to bring you a vast range of vehicles, always at the best prices. Whether you're looking for a van for a family holiday or a mini for a quick getaway, we have what you're looking for. And if what you happen to be looking for is something a little more elegant for a special occasion, or a nice Cabrio to make the most of the Portuguese sun, or even a motorhome for a road trip around Portugal, we have that too! Give us a call at +44 123 322 5114 and our agents will be happy to help you find the perfect deal! Visit our Lisbon car hire reviews and Portugal car hire reviews pages to discover what our previous customers have thought about Auto Europes car rental services in Lisbon and other towns and cities across the country.
For more information on renting a vehicle in Lisbon, click on the car hire related topics listed below:
---
Where to pick up a car hire in Lisbon
In order to make sure you're able to pick up your car rental in Lisbon at the location most suited to your needs, we've partnered with local and international car hire companies with offices not only at the airport and main train station but located throughout the city. So whether you'd like to pick up your Lisbon car hire in Restauradores, find Marquês de Pombal more convenient, would prefer to get behind the wheel in São Sebastião or think Picoas would better suit your plans, we are where you need us.
When searching for vehicles across the city in our booking engine, you have the option to toggle a handy map display that shows the exact location of all the available pick-up counters for your chosen dates. Should you have a specific car hire company in mind and would like to see the pick-up locations for just that company, you also have the option to filter the results by the supplier.
Lisbon Airport
Unusually for an international airport in a major European city, Lisbon Airport is located within the city itself. It's the largest, busiest airport in Portugal and consists of two Terminals. Terminal 1 is the main terminal and handles all incoming flights. It further deals with departing flights from all major national and international airlines.
Terminal 2 handles only departing flights from low-cost airlines. Currently, the airlines flying from Terminal 2 are Blue Air, easyJet, Norwegian, Ryanair, Transavia and Wizz Air.
The car rental desks are located in Terminal 1, in the Arrivals Hall. Simply follow the signs.
Humberto Delgado Airport (LIS)
Website: www.aeroportolisboa.pt
Address: Alameda das Comunidades Portuguesas, 1700-111 Lisbon, Portugal
Telephone: +351 21 841 35 00
Lisbon Oriente Train Station
Located by the Tagus, in the fashionable Parque das Nações district, Gare do Oriente (also known as Oriente Station) was originally built to support the world fair Expo '98. It's one of Lisbon's main transportation hubs and provides train and bus connections, plus access to the metro. Trains linking Lisbon to other main Portuguese cities stop at Oriente Station, including the high-speed Alfa Pendular, which connects the Portuguese capital to Coimbra, Santarém and Porto.
The car rental desks are located inside the station.
If you're planning to head out of the city, the drive from Oriente Station to the nearby Vasco da Gama Bridge takes only around 5 minutes.
Gare do Oriente (Oriente Station)
Website: www.cp.pt
Address: Av. Dom João II, 1900-233 Lisbon, Portugal
Telephone: +351 707 210 220
Lisbon Santa Apolónia Train Station
Opened in 1865, Lisbon Santa Apolónia Train Station is not just the oldest station in Portugal but one of the oldest in southern Europe. Built in the neoclassical architectural style, it is a busy hub for numerous suburban and nationwide routes, including the popular high-speed Alfa Pendular service to Porto in the north and Faro in the south of the country. It is possible to pick up your car hire in a nearby location with a top car rental company such as Europcar and be on your way in a few minutes. Make sure you have all your documents with you before collecting your vehicle, notably your driving licence, credit card (in the main driver's name) and coverage papers.
Lisbon Santa Apolónia Train Station
Website: www.cp.pt
Address: Av. Infante Dom Henrique 1, Lisbon 1012, Portugal
Telephone: +351 218 050 653
---
Book with the best car hire suppliers in Lisbon
An industry-leader with over 60 years' experience, Auto Europe has developed strong partnerships with reputable car hire suppliers the world over in order to provide our clients with the best car hire experience, both in terms of price and in terms of service.
In Lisbon, we work with a vast array of car rental suppliers, from companies with a strong local presence, such as Guerin, Centauro, Drive on Holidays or Rent a Star, to household names like Europcar, Avis and Hertz. Whatever your preference, we're here to bring you the best car rental deals in Lisbon.
Should you require additional information about the car hire companies we work with or their policies, our car rental specialists are just a phone call or e-mail away and happy to assist you.
---
Frequently asked questions about renting a car in Lisbon
Oftentimes clients reach out to us with specific questions about hiring a car in Lisbon. In order to address these questions more broadly, we've decided to compile them in one convenient location. If the answers below don't address the topic you're interested in or you still have questions, do not hesitate to contact us and we'll strive to provide additional assistance.
---
Yes. Payment on our website requires a credit card. Additionally, you will also be asked to provide a credit card when picking the vehicle.
The reason for providing a credit card when picking up the car is so that the supplier can use it to block the security deposit. If no credit card is provided, the supplier may refuse to release the vehicle or require the payment of additional insurance.
There are a couple of things to keep in mind regarding the credit card used to pick up the vehicle. First of all, this card does not have to be the same card used to pay for the booking. However, it must be in the name of the main driver. This is particularly important. It's possible for there to be more than one driver listed in the rental agreement (and if you're looking to add additional drivers to your booking, we advise you to check whether there are offers with free additional driver available), but the credit card must be in the name of the driver identified as the primary one (i.e.: the one under whose name the booking was made).
The second thing to keep in mind is that, since the supplier uses this credit card to block the security deposit, the card's credit limit must cover the amount in question. This amount varies depending on the vehicle and supplier. Prior to making a booking, you can find the deposit amount for individual cars in our booking engine, under "Rate Details." If you've already booked, you can find the deposit amount for your rental in your voucher.
The deposit amount is not charged, simply blocked, and is released at the end of the rental period, provided the car is returned in the same condition.
When booking a car rental in Lisbon in our booking engine, you can rest assured that all the vehicles on offer already have all the necessary insurance to circulate in Portugal. This insurance includes CDW (Collision Damage Waiver), theft protection and third-party liability.
There are a couple of things to keep in mind. First, both CDW and theft protection have an excess. In case of accidental damage or theft, the driver is responsible for payment up to the full excess amount and the insurance covers the rest. Second, the CDW has exclusions. This means that some elements of the vehicle are not covered by insurance, namely glass, tyres, engine, underside, interior, keys, etc.
In order to help you protect yourself further, Auto Europe offers a "Full Protection" package. Clients who opt for this package can ask for the reimbursement of the excess paid in case of accidental damage or theft. Furthermore, the "Full Protection" package covers the elements not protected by the vehicle's basic insurance.
Some suppliers in Lisbon also provide offers with "Zero Excess." Clients who opt for these special packages don't have to worry about any excess, as the amount is brought down to zero. Among the suppliers offering this option in Lisbon are Drive & Go, Interrent Key 'n Go and Interrent No Excess.
It's important to know and understand exactly what your rental includes in terms of insurance, particularly if you opt for the additional cover packages when booking online. When picking up your vehicle, you are likely to be offered additional insurance at the counter. By being aware of what your booking already includes, you don't risk doubling coverage unnecessarily.
Please be aware that, by and large, any insurance offered locally is optional and you are under no obligation to take it. Having said that, in the absence of a credit card in the name of the main driver in which to block the security deposit, suppliers may offer clients the opportunity to acquire additional insurance in order to reduce or eliminate the excess and thus obviate the need for a deposit block on a credit card. In that situation, you would have to take the additional insurance. (Though please keep in mind that this is an exceptional circumstance and that not all suppliers would allow it. Please always check the relevant credit card requirements for picking up your vehicle.)
Young drivers (in this case, young meaning younger than 26) may be required to pay an additional fee. This fee, paid locally, is not considered an insurance but rather a Young Driver's Surcharge. Prior to booking, you can find it in the "Rate Details" of individual offers. After booking, you can find it in your voucher.
As is the case in other major European cities, drivers in Lisbon should be prepared to encounter some heavy traffic, particularly during rush hour. A not-insignificant amount of people commute to Lisbon for work, and the motorways leading in and out of the city (the A8, the A9 and the A5) are best avoided during rush hour altogether. The same holds true for the IC19 and the Second Circular.
The A2 towards the 25 de Abril Bridge is another problematic spot, especially in the mornings leading into the city, and in the evenings heading out across the river.
Traffic in the historic quarters of Lisbon (Alfama, Mouraria, Graça, Príncipe Real, etc.) can also be challenging. Streets in these quarters tend to be narrow and often one-way, making them difficult to navigate for those unfamiliar with the city's layout.
Driving in the popular Baixa Pombalina (the Lisbon downtown area) is much easier than elsewhere in the historic centre (the streets are wider and laid out in a grid pattern that makes them easier to navigate), but drivers should once again be mindful of heavier traffic during peak hours.
Drivers should further be aware that Tuk Tuks are often to be found in the historic areas of the city. These are small motorized vehicles used by tourist companies to take groups on guided tours. Despite their small size, Tuk Tuks are fairly fast, and drivers are well-advised to give them a wide berth.
Most parking in central Lisbon is metered, but it pays to be aware that not all metered parking is equal. The city is split into different parking zones: green, yellow and red. Red parking areas are more central and, consequently, more expensive. Yellow parking areas are farther out and, therefore, cheaper. Green areas are the cheapest of the three and also the most numerous, but they're also the ones farthest from the centre. Parking is charged in 15-minute intervals, with a limit of 2 hours for the red zone, and 4 hours for the yellow and red zones.
There are specific spots in the yellow and green zones (most notably in Sete Rios, Parque das Nações, Entrecampos and Alameda) where it's possible to park for the whole day.
Keep in mind that in some places, particularly in residential areas, parking may be reserved for residents. Make sure you check the information on the parking sign (a white P on a blue background). If the plaque underneath includes the word "residentes" (residents in Portuguese), you need to find somewhere else to park.
Parking meters can be found along the sidewalk and payment can be made in coins (euros). Emel, the company that runs Lisbon's street parking services, also provides an app called EMEL ePark that allows drivers to pay for their parking on the app rather on a parking meter. The app can be linked to a credit card or PayPal account. Besides making payment more convenient, the app pinpoints the location where the car is parked and sends a reminder ten minutes before the parking time is set to expire. Should you return to your vehicle earlier than anticipated, you can stop the timer on the app and pay only for the time you've actually been parked (with a minimum limit of 15 minutes).
If parking on the street, there are a few things to keep in mind besides cost. First, you should make sure you leave no valuables in the car, particularly where they can be seen from outside. Second, it's not unusual to see people whose sole occupation seems to be to help drivers park their vehicle. Regardless of how helpful you actually find them, it's better to give them a few loose change or risk coming back to a scratched car. Third, if you're parking in an area where trams circulate, make sure you don't prevent their progress by parking too far from the kerb. If a tram is unable to pass, the parked car deemed to be in the way will be towed.
Besides street parking, there are numerous underground garages where you can park your car hire in Lisbon, oftentimes closely located to attractions and landmarks. If you're exploring the Lisbon downtown (Baixa-Chiado), there are garages in Praça Luís de Camões, Praça da Figueira and Largo da Boa Hora, among others. If you want to spend some time exploring Belém, Centro Cultural de Belém also has a parking garage. Parking garages can further be found in shopping centres, such as Centro Colombo (Benfica), El Corte Inglês (São Sebastião) and Centro Vasco da Gama (Parque das Nações).
Not in the city itself. However, if you wish to travel outside of Lisbon, odds are good you will have to pay tolls. Payment of tolls is required when crossing both Lisbon bridges (Vasco da Gama Bridge and 25 de Abril Bridge) into the city, though not in the opposite direction. Payment of tolls is further required in Portuguese motorways.
There are two types of toll collection systems in Portugal. In traditional motorways, drivers can acquire a ticket when they enter the motorway. They must then present the ticket to an attendant when exiting the motorway and pay the respective toll. Tolls paid in this manner can be paid in cash or by credit card. In these motorways, there are also fast lanes through which cars equipped with an electronic transponder can drive without stopping, and the tolls get charged automatically. These fast lanes ("Via Verde") are identified by a green V sign on the asphalt leading to the appropriate gate and by a similar sign above the lane on the toll plaza. It's worth emphasising that only cars with a transponder can use these fast lanes. To drive through one of them without a transponder will result in a fine on top of the toll amount.
Drivers crossing either Lisbon bridge may also come across "Via Card" lanes. These lanes are exclusive for registered users and should be avoided.
Some motorways in Portugal have no toll booths, but rather employ an electronic toll collection system. Tolls in these motorways are paid in one of two ways. If cars are equipped with an electronic transponder, tolls are collected automatically and drivers don't have to worry about paying them after the fact. If there's no transponder, drivers must pay for the tolls either at a post office or at a Payshop. Payment in this manner can only be done 48 hours (excluding weekends) after driving on the road in question and must be done within 5 days.
As this is not particularly practical for travellers, all our partners offer the possibility of hiring a transponder when renting a car in Lisbon. This greatly simplified the payment of tolls, and means that even in traditional motorways you don't have to queue at toll booths, but can use the fast lanes. If you opt to add an electronic toll device to your booking, you can sign and pay for it at the counter when picking up your vehicle. Toll amounts will be charged directly to your credit card.
Yes, you can! In fact, if you're planning a road trip around Portugal, a campervan is the perfect way to do it in style. In order to provide you with a great choice of motorhomes in Lisbon at the best prices, we've partnered with some of the top motorhome suppliers operating in Portugal. Take a look at our great selection and start planning your trip!
---
Lisbon Travel Guide
One of the oldest cities in the world, Lisbon is that perfect blend of modern and historic, of trendy and timeless. It's a city that's proud of its past and confident in its future, and that effortlessly showcases both in art, in architecture, in the cityscape itself. Visitors to the city will find no lack of things to do and see during their stay. The difficulty will be in choosing where to start!
Lisbon is also the perfect starting point for a Portugal road trip. You can easily drive north to Porto and explore Portugal's "Capital of the North" or south to the Algarve and spend a few days enjoying the region's glorious sun and balmy waters. Whichever direction you choose, there's no short supply of hidden gems to uncover on the way.
And if you don't want to go as far as the Algarve for a swim, you absolutely don't have to! Thanks to Lisbon's privileged position on Portugal's Atlantic coast, there's no shortage of beautiful beaches near the city, perfect for a day lazing by the sea. Surf aficionados will also be happy to know that Peniche and Nazaré are only a short drive away from Lisbon.
Best day trips with my car rental in Lisbon
While there's much to see and do in the city itself, when you rent a car in Lisbon it also affords you the opportunity to explore the entire region to your heart's content. And there's so much to discover! From gorgeous, peaceful beaches to impressive Atlantic waves, to vast national parks, Lisbon is right in the centre of some truly unmissable spots. Here are some of our suggestions for some wonderful day trips!
Costa da Caparica
Costa da Caparica is the perfect destination for anyone wanting to go for a swim or enjoy some sunbathing without having to go too far out of the city. The once modest fishing village has become a popular spot in summer both for locals and tourists, not only due to its convenient location but also due to its spectacular beaches. The short drive will see you cross the iconic 25 de Abril Bridge and then head westward, and takes about an hour depending on traffic.
Word of advice, though: In summer, many Lisbon locals head to Costa da Caparica after work, which often results in heavy traffic just before the bridge. If you're planning to go to Costa da Caparica, it's better to do so in the morning, and come back to the city in the afternoon, when traffic is heavier heading south across the river, but lighter in the opposite direction.
Setúbal
Located some 45 minutes from Lisbon, on the banks of the Sado River estuary, Setúbal is a true bazaar of delights. Nature lovers particularly are in for a treat. The nearby Nature Park of Arrábida offers acres upon acres of unspoiled natural beauty, while the local beaches are some of the most sought-after in Portugal's Atlantic coast. In Setúbal you'll also find boat tours around the Sado estuary for anyone interested in dolphin watching. And if dolphins aren't really your thing, how do you feel about flamingos? The Sado Estuary Nature Reserve is home to dolphins, pink flamingos, and countless other species sure to charm and delight visitors.
Sintra
No holiday in Lisbon would be complete without a day trip to Sintra. Located just half an hour away from the city by car, Sintra was historically the summer home of Lisbon elites and remains to this day a favourite with both travellers and locals. It's a charming, enchanting place, like something out of a postcard or a fairy-tale. Byron called it a Glorious Eden, a magical place of dramatic mountains and gurgling brooks, where the earth touched the sky.
The town has long been the darling not only of poets but also architects, and boasts a surprisingly large number of palaces and stately homes, from the iconic Pena Palace to the massive National Palace, to the mysterious Quinta da Regaleira and many others. And for those wishing to breathe in the fresh air and admire the stunning sights, the vast park around Pena Palace is the perfect place for a hike or for a leisurely stroll through the woods.
Nazaré
Widely regarded as a surfing paradise, Nazaré is located about 76 miles from Lisbon (roughly an hour and a half, by car). This charming little town boasts some of the largest waves in the world and often plays host to surfing competitions. Surfers flock here from all over the world looking to break the next world record. The imposing lighthouse, located high above the ocean, makes for the perfect spot to watch some quality surfing, some massive waves and to take impressive pictures of both! And if you'd like to grab a bite to eat, there's no short supply of fabulous restaurants and bars offering great service and exquisite food, with a particular focus on fish and seafood dishes.
What to do in Lisbon
Visitors are spoiled for choice when it comes to picking what to do and see during their stay in Lisbon. Some highlights are so well-known they hardly need a mention: Pastéis de Belém, the Belém Tower, Praça do Comércio. Bypassing the obvious, here are some of our suggestions for things you shouldn't miss during your visit.
Pilar 7 Experience - Ponte 25 de Abril: If you have a good head for heights and think you'd enjoy standing on a glass floor 262 feet above the busy avenue below, then Pilar 7 on the 25 de Abril Bridge is an absolute must. This unique experience will see you take a lift to the top of one of the bridge's pillars to enjoy some of the city's best views. Besides affording great views of Lisbon, the Tagus and some of the city's key monuments, Pilar 7 also offers a virtual reality tour that takes visitors through the history and engineering details of this iconic bridge.


São Jorge Castle: Perched atop a hill overlooking the city, São Jorge Castle is the perfect place to learn more about Lisbon's long and often turbulent history while enjoying some truly stunning views of the city and maybe stopping for a "bica" and a "Pastel de Nata" in the charming Café do Castelo. The Permanent Exhibition is a must for history buffs, and the Archaeological Site offers some interesting insight into the city's pre-Christian days. To get there, we advise you to park your car at the parking garage in Martim Moniz or at the parking garage in Praça Luís de Camões and then take tram 28 (direction Martim Moniz if you're going from Praça Luís de Camões, and direction Campo Ourique if you're going from Martim Moniz) until the Miradouro Santa Luzia stop. Tram 28, one of Lisbon's iconic yellow trams, is an institution onto itself and will take you through some of the city's historic quarters for a taste of the true Lisbon.


Alfama: Tram 28 will also take you right into the heart of Alfama, one of the oldest continuously inhabited areas of the city. A hilly maze of winding cobbled street, narrow staircases and tiled facades, Alfama survived the 1755 earthquake largely intact and retains all the charm and character of old Lisbon. It boasts a wealth of traditional restaurants, Fado houses and charming little cafés, alongside some great viewpoints from which to enjoy gorgeous sights of the city and the Tagus River. Visitors to Alfama may also want to spend some time exploring the small museums dotted around the area, such as the Aljube Museum, once a jail for political prisoners, or the Fado Museum, devoted to Lisbon's iconic music.


Lisbon Oceanarium: Located in the eastern part of the city, in the hip Parque das Nações, the Lisbon Oceanarium was originally built for Expo '98 and remains, to this day, the largest indoor aquarium in Europe. For years it has delighted children and grown-ups with its vast collection of fish, birds, mammals and amphibians. Different habitats are housed in four large tanks that surround the main central tank. The different habitats are separated by large acrylic sheets in order to give the illusion of one single tank, and they're home to species from around the world, including a large sunfish, one of the aquarium's main attractions.
If you're driving to the Oceanarium, there are several places where you can leave your car. The nearest parking garages are Parque Oceanário and Parque da Doca. Alternatively, you can also park your car in the parking garage of the nearby Centro Vasco da Gama or in the parking garage of Gare do Oriente (Orient Station).


Navy Museum: The history of Portugal is intrinsically linked to the sea, and what better way to learn about the Age of Discoveries and Portugal's contributions to European and World history than by visiting the Navy Museum? Located on the west wing of Jerónimos Monastery, this museum takes visitors on a journey of discovery through the country's maritime adventures, from its initial voyages to Madeira and the Azores, to the discovery of the sea route to India and the heyday of Portugal's colonial power, to the colonial wars of the 1970s. The museum's vast collection includes model ships from different eras, as well as two ceremonial barges used by Portuguese monarchs and presidents during state occasions. Queen Elizabeth II used one of the barges during a state visit. If you're planning a visit to the museum, know that the nearest parking garage is the one in Centro Cultural de Belém.
Useful links