Car Hire in Portugal – Miles of sandy beaches awaits you!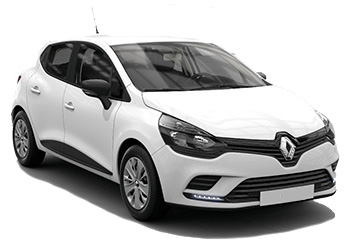 From the rugged mountainous regions in the north to the plains of the south, Portugal has a rich varied landscape with something to enjoy for everyone. During your trip ancient castles, cobbled street alleyways, miles of golden sandy beaches, and an abundance of historically rich cities, such as Porto, await you. You'll be able to explore all of this and more with a car hire in Portugal. Relax in Faro with the warm sunshine on your face, some amazing food and a glass of Portuguese red wine, all the while you watch the world go by. Don't forget Lisbon, Portugal's capital city, a vibrant metropolis with lots of bars, restaurants and quaint coffee houses to enjoy along its river front.
Portugal has long been an established tourist destination, and as such, numerous local, national and international car hire suppliers operate here. From world renowned brands, from Herts, Europcar and Sixt, to more local brands such as Rent a Star, you're sure to find the right deal. Through us you're guaranteed the best market price for your rental. Our frequent promotions are specifically designed to allow you to maximise your car rental experience.
Booking a car rental in Portugal couldn't be easier; Auto Europe has over 60 year's car rental experience - with strong partnerships forged throughout its history with multiple car hire suppliers. We provide a large selection of vehicles to choose from, but also offer other alternatives such as motorhome hire and a luxury car hire service. Call one of our agents on +44 123 322 5114 to find out more. Why not take a look at the many Portugal car hire reviews written by our clients following their recent Auto Europe car rental experience in towns and cities all over Portugal.
For more information on renting a vehicle in Portugal, click on the car hire related topics listed below:
Where to Pick up a Car Hire in Portugal
Auto Europe provides almost limitless pick-up and drop-off locations throughout Portugal, namely at airports, train stations and central city areas. With so many suppliers, you have a large selection of vehicles to choose from. Numerous clients decide to pick-up their car in Faro, Albufeira or anywhere along the Algarve. Other popular options include Torres Vedras, Cascais or Viana do Castelo in the north. You could even enjoy the beautiful Portuguese island of Madeira.
When you arrive to pick-up your car rental in Portugal, simply make your way to the car hire supplier office and await your turn. Make sure you have with you a valid driving licence, your rental voucher and a valid credit card under the main driver's name, to allow for a deposit to be held on it. On picking up the car, make sure you look for any damage, noting anything on the pick-up form. Don't forget to also fully read the rental terms and conditions, paying particular attention to the fuel policy.
Compare Car Hire Rates at the Most Popular Airport and Rail Stations in Portugal
Terceira Airport
Pico Airport
Faial Airport
Flores Airport
Book with the Best Car Hire Suppliers in Portugal
With over 24,000 global pick-up locations, Auto Europe is not only present throughout Portugal, but also on the beautiful island of Madeira, in Funchal, and the beautiful Azores that are located in the Atlantic Ocean.
Our partnership with numerous car hire suppliers allows us to provide great quotations from a large selection of vehicles. The ability to cancel your car hire booking up to 48 hours beforehand free-of-charge is one of our main benefits. We aim to provide total transparency during your booking, from our terms and conditions and fuel policies, to available add-ons and local fees.
If you require further assistance when booking a car hire in Portugal on our website, then please do not hesitate to contact our award-winning rental agents by phone or e-mail and they will provide you with information such as local car hire desk opening times, out-of-hours drop-box information, our latest special offers, additional extras, excess cover and much more.
---
Frequently Asked Questions about Renting a Car in Portugal
Auto Europe provides a wealth of knowledge and experience which allows us to fully answer any car hire related questions. Regardless of what country you are in, our local know-how will make sure you'll always be secure on the road. Following are the most common questions in regards to hiring a car in Portugal. So whether you're renting a car in Porto or Albufeira, feel free to call one of our reservation agents if your questions aren't here.
---
---
Additional Vehicle Rental Options in Portugal
Auto Europe provides a quick and easy way to compare rental costs for all car hire suppliers in Portugal. We offer a large selection of vehicles to choose from, from numerous local and international car hire brands. Our vehicle categories reflect our commitment in providing you the right car for the right occasion. From our Mini to SUV car categories, we offer you plenty of choice.
For those with larger families, or a group of friends, we also provide vans, making it easier to explore the vast Portuguese coastline. Our convertible cars are ideal for those looking for a little glamour and to enjoy the Portuguese weather. If more internal room is what you need, then our economy and intermediate car categories provide excellent legroom but without diminishing fuel efficiency.
For further information consult our Portugal fleet guide where you'll find detailed explanations of all our available options.
Luxury Car Hire Portugal - Our luxury car category provides you with the chance to explore Portugal in a glamorous vehicle. The category in Portugal includes such cars as a Mercedes C Class, Volvo V90 and a BMX 5 Series, to name but a few. Across other locations you can expect to find at your disposal cars such as Maserati, Lamborghini, Audi and Porsche.
Van Hire Portugal - An ideal option if you are travelling with a large family or group of friends, a van hire is especially popular amongst business users and those planning on attending business events or conferences. The internal space provided is excellent for large amounts of luggage, but still providing plenty of legroom and comfort for passengers.
Campervan hire Portugal - Portugal is the perfect country to explore with a motorhome. It is both small enough to explore, yet large enough to keep you entertained and interested. From north to south, the landscape is extremely varied. The north is mountainous and with plenty of forests, whilst the south is more arid flat lands.
---
Useful links
Travel Inspiration and Information for Your Trip to Portugal