Hire a convertible car from Auto Europe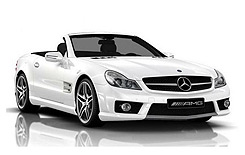 Auto Europe offers car hire services in over 24,000 locations worldwide. Among various vehicles available for rent on our website, Convertible cars are a very popular rental choice in sunny destinations such as Miami, Cannes or Barcelona. Feel invited to read through our page to find the convertible car hire you are looking for! Hire a Convertible car with Auto Europe for a perfect summer holiday!
Convertible rentals from Auto Europe
We have partnered with the best international and local suppliers to provide our clients with top cars and a high level of customer service. The Convertible fleet includes a variety of car brands and models, from the casual Fiat 500 Cabriolet to the legendary Ferrari 458 Spider.
Depending on your pick-up destination, different models will be available to rent. We are there for you 7 days a week to assist you with your booking. Do not hesitate to call us. We will help you find the vehicle you are looking for!
Freedom
No other vehicle allows you to experience driving in the way a Convertible car does. Enjoy the ultimate driving experience in one of the sports cars from our prestige fleet.
Comfort
As luxury vehicles, Convertible cars usually come with equipment of a high standard allowing you to travel comfortably and stay safe on the road.
Costs
Although Convertible rentals require you to spend more, we assure you this money will be well spent. Driving a Mustang on California's sunny roads is a priceless experience!
Example models
Convertible cars vary depending on your rental destination. In the USA, for example, Chrysler Sebrings or Ford Mustangs are very popular. To find out what Convertibles are available in a given destination, simply fill in your rental dates on our booking engine.
Pick-up possibilities
The most popular pick-up locations are at the airports, where you can rent a car directly after you land. Additionally, you can also pick up your car from the city centre, a railway station or a hotel. Selected suppliers can even deliver your Convertible to your home so that you can start your holiday right at your doorstep.
As there are different models available depending on your pick-up location, when looking to hire a car in the Convertible category, first fill in your rental dates and see which models are displayed. These vehicles are often "on request", which means they first need to be confirmed with a local supplier. Check our booking engine under the Luxury/Cabrio category for more information or call our line on +441233225114.
Popular Convertible Car Hire Models
Below you'll find a selection of some of the most popular mini car hire models in our fleet.
| | | |
| --- | --- | --- |
| | | |
| Audi A3 Convertible | BMW 2 Series Convertible | Chrysler 200 Convertible |
| | | |
| Fiat 500 Convertible | Ford Mustang Convertible | Mazda Miata Convertible |
| | | |
| Mercedes C Class Convertible | Mini Cooper Cabrio | Range Rover Evoque Convertible |
| | | |
| VW Beetle Convertible | Chevrolet Camaro Convertible | Fiat 124 Spider Convertible |
Learn about our other car hire categories