Car hire in Barcelona - The fascinating capital of Catalonia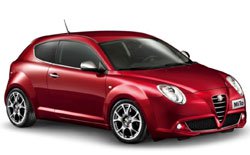 Imagine you are walking down an amber-coloured street and come across a magnificent building facade from the renowned architect Gaudí. A few blocks away, lies the imposing Picasso Museum. Everywhere you look, something interesting is happening. The atmosphere is lively and the sun is shining bright in the sky. You walk towards a local small restaurant around the corner and the delicious smell of fresh seafood being prepared is slowly involving your senses. After a delicious typical lunch, you spend the afternoon leisurely strolling through the shore, admiring the vast ocean, taking pictures of this beautiful scenario, filled with nature, children playing around, street performers, and much more. At night, a wide choice of restaurants, pubs, tapas bars and clubs are available at your disposal. If this seems like the perfect holiday, then Barcelona is the right destination for you.
Barcelona is the capital of the autonomous community of Catalonia, which is a charming region with a strong cultural identity and traditions that absolutely deserves to be explored with your rental car. Despite how amazing this bustling city is, a break on a beautiful beach or in the countryside will round up your experience and bring you closer to nature and the welcoming arms of the Spanish people. Get inspired by our Catalonia road trip adventure for a full guide to this incredible region and its hidden gems.
You can also consider the opportunity to undertake an extended road trip that could lead you to the capital city of Madrid, which is about a six hour drive away. On the way some wonderful pit stops awaits you, like the city of Zaragoza. This city lies on the Ebro river in the Aragon region, cast between the Pyrenees to the north and a beautiful national park to the south. Once you arrive in Madrid, besides the most culturally important sights, you can also head out for a day trip in the beautiful medieval city of Toledo. For an extended journey such as this we recommend you choose a one-way car hire, with drop-off in a different city than pick up, allowing you more flexibility.
Auto Europe is here to help you plan the trip of a lifetime to Barcelona. We are a leading company in the car hire industry, currently operating at over 24,000 locations in 180 countries. We offer you the flexibility of picking up your car hire in Barcelona at any of our locations in the city, including at the airport and railway stations. We also strive to provide our customers some of the lowest rates on the market, paired with outstanding customer service. Our partnership with international and local suppliers ensures our ability to provide a wide range of vehicles, including motorhomes and luxury cars. Don't wait any longer and take a look at our competitive offers right now. For any questions, requests or doubts please call our dedicated car rental experts available all days of the week under +44 123 3225 114.
Have a read of the comments left by previous customers on the car hire reviews in Barcelona and Spain car hire reviews sections of our website.
For more information about renting a vehicle in Barcelona, click on the car hire related topics listed below:
---
Where to Pick up a Car Hire in Barcelona
Planning to hire a car in Barcelona is very easy on the Auto Europe car rental website thanks to our state of the art booking engine which allows you to search and compare offers around the Catalonian capital in 3 easy steps. Not only do we offer great rates across the city, but also the added benefit of tailoring your rental to you and your trips need by offering a vast selection of convenient pick up points across the city, including Barcelona Airport, Barcelona Sants Railway station and a multitude of downtown locations, including offices close to Playa de la Barcelonata and Barcelona Franca Railway station, the university, Port Olímpic, as well as El Maramesme and the Forum Site.
Simply fill in "All locations" when performing a search on a our booking mask and thereafter toggle a handy map overview by clicking "Browse by car location" and we will show you all available locations for your rental period. This way you get a great overview of which locations are best suited for you in terms of price, car availability, coverage and more.
Barcelona Airport
Located about 7.5 miles southwest of the city centre, Barcelona-El Prat Airport is an international airport built in the neighbouring municipalities of El Prat de Llobregat, Sant Boi and Viladecans. It is the second busiest and largest airport in the entire country, handling over 44 million of passengers each year. This modern airport has two terminals. Terminal 1 is the fifth largest in the world with 258 check-in counters and 12,000 parking spaces. The second terminal, a bit older, is occupied by low-cost airlines and offers the same amount of parking spaces.
The pick-up desks for your car hire at Barcelona Airport are located in both terminal 1 and 2, so please remember to check your reservations voucher after completing your booking, which will state the location of your chosen supplier. In terminal 1 the car hire desks are located on Floor 1, just outside the bagage claim area in the Arrival Hall. For the rental desks in terminal 2 you you will find them on Floor 0, in the arrivals area, just outside customs. Car hire drop off for vehicles at Terminal T1 is located in the multi-storey car park located in front of the terminal. The car park is split into 6 areas with parking for rented vehicles in section A on level 0 and 1. If instead your are dropping off your hire car at T2, please use the main car park in front of the terminal. A free airport shuttles runs between the two terminals in case you are catching a flight from a different terminal than the drop off location.
Barcelona El Prat Airport (BCN)
www.aena.es/en/barcelona-airport/index.html
Address: Carretera del Prat de Llobregat, 08820 El Prat de Llobregat, Barcelona, Spain
Telephone: (+34) 913 211 000
Barcelona Central Station
Barcelona boasts one of the main train stations in Spain, called Barcelona Sants Station. This station is served by regional, Renfe and AVE high-speed trains. There is even a TGV connection to Paris. It was built back in the 1970s and is a large modern building hosting a lot of facilities, such as a tourist office, restaurants, cafés and numerous shops. The car rental desks to pick up your car hire at the Barcelona Sants Station are inside the railway building, at the back of the station, close to the Mcdonalds, or you will find the car rental offices located in the stations close vicinity. You will find the location/address, along with opening hours and telephone number for the local supplier on your pre-paid voucher.
Barcelona Sants Train Station
Address: Plaça dels Països Catalans, 1, 7, 08014 Barcelona, Spain
---
Book with the Best Car Hire Suppliers in Barcelona
Finding a cheap car rental in Barcelona is a piece of cake, thanks to the wide variety of suppliers on offer. On the Auto Europe comparison site you can find numerous deals offered by worldwide renowned suppliers such as Sixt, Europcar, Avis, Enterprise, Dollar, Hertz; well-known low cost players like Firefly, Thrifty, Keddy and Budget, but also local companies such as Nizacars and Centauro. Auto Europe chooses its partners very carefully keeping in mind that client satisfaction is our primary goal. You can therefore rest assured that when booking through us, you only choose reliable brands, and that your car rental experience will run as smooth as possible.
To help you get acquainted with some of the suppliers we work with please click on the logos above and it will take you to a dedicated page with in-depth information for each of them. Should you be interested in other companies or need more specific information, for example details regarding an out of office pick-up, information on age requirements, or any other extra, please contact our reservation agents that are at your disposal over the phone or by email.
---
Frequently Asked Questions about Renting a Car in Barcelona
To help you figure out what car hire in Barcelona will best suit your needs we've gathered a guide with some FAQs posed by clients renting a vehicle in Barcelona that will give you an idea about the most important things to take into account when you rent a car with us. The below questions and answers include information on car hire insurance coverage, details on the traffic and parking situation, tolls and much more. Should you have additional question, please don't hesitate to contact us by phone or email, and our friendly and highly skilled reservations team will help you with any concerns you might have or find the right booking/vehicle for you.
---
Yes. Renting your car in Barcelona or in any country around the world won't be possible without a credit card. This is due to the fact that a so called safety deposit will be blocked on the credit card. The card used for the deposit at pick up must fulfil certain requirements. First, it needs to be in the main drivers name, i.e. the name of the driver listed on the reservations voucher you receive from Auto Europe once your booking is complete. Secondly, the credit card used must have a credit limit that is able to sustain the safety deposit. This amount varies depending on what car hire supplier and car category you choose but specific information regarding the amount can always be found on your voucher (after you've booked the car), or under "Rate Details" when you perform a search on our booking engine.
Although it is possible to add additional drivers to the rental agreement at the time of pick up, a credit card in the name of the secondary driver for the safety deposit will not be accepted by most supplier. Neither will cash deposits or debit cards. The supplier will block the amount on the credit card for the duration of the rental period. Once the vehicle is returned in the same condition it left, this block will be lifted.
All the rates on our website, including our car rental deals in Barcelona, always include the mandatory car hire insurance coverage stated by law. In Spain this encompasses Collision Damage Waiver (CDW), third-party liability and theft protection (TP). This is the so called basic rate where clients are liable up until a threshold called excess, and the corresponding amount is blocked on the credit card as safety measure upon pick-up, and released upon drop-off.
Should you feel in need of extra coverage on your trip, Auto Europe can offer you our affordable coverage product, called Full Protection, which will not only cover elements that are usually not included on the basic rate (this includes but is not limited to the wheels, underside, roof, interior and more) but we will also refund any excess paid for accidental damages or theft.
Barcelona is a busy city, especially during summertime. However, the streets are easy to navigate and well signposted. It is a bit more difficult to drive in the Barrio Gótico area due to narrow streets and limited parking options. Beware that you must drive on the right side of the road, as well as pay attention to many motorbikes and scooters that often drive in between lanes. In case you want to drive to Spain's capital Madrid, take the AP-2 and then south via A-2, as it's the fastest route (approximately 6 hours). In order to cross the border with France and reach Toulouse, simply drive north via C-16. This journey will take you a little over 4 hours. For even more helpful tips on driving your rental car in Spain, please take a look at our guide.
Although Barcelona is equipped with several parking facilities and on-street paid parking, these spaces fill up quickly due to the intense tourism in the city. If you rent a car in Barcelona, we advise you to look online for parking locator maps, which provide real-time feedback on the availability of parking spaces. Quarters such as Barrio Gótico, Eixample and Les Corts have most of the 140 car parks in town. Another good option for a 24-hour multi-storey car-park is the one attached to the supermarket across the plaza from Sants railway station. Indoor paid car parks are the safest option. The prices per hour or day vary considerably, often being more expensive when located closer to the city centre. Free car parks are located near the Vall d'Hebron and Zona Universitaria metro stations.
On the streets, the spaces where parking is allowed are normally marked in blue or green and the maximum parking period is usually two hours. In the city centre, paid parking is set every day from 8 am to 8 pm, including on public holidays. Parking rates vary from € 2,75 to € 4 per hour, depending on the zone.
In Spain toll roads are quite common. So if you plan a trip around Catalonia or other Spanish cities be prepared to pay at booths placed at the toll road entrance or exit; tunnels, like the Túnel de Vallvidrera near Barcelona can also have a fee. The best option is to keep coins or banknotes ready, but credit cards are also widely accepted. The toll roads are called autopistas de peaje and are marked with a blue AP sign. For more information on tolls in Spain and how to pay for them, please consult our blog post.
However, as Spain also have numerous toll free motorways, called autovías, it is possible to avoid the cost of the tolls. The network is very extensive and well maintained, albeit perhaps a little more busy than the toll motorways at times.
Yes of course. Now that you know a little bit more about Barcelona and the incredible places surrounding it, it's time to start planning your Catalonia adventure. Auto Europe offers a comfortable and affordable way to do so, not to mention that you can plan your own journey according to your preferences! We offer a varied selection of motorhomes, catering to your every need. Contact us today to find out more about campervan hire in Barcelona - an excellent way to uncover Spain's hidden gems!
---
Barcelona Travel Guide
Bathed by the Mediterranean Sea, Barcelona is situated on the north coast of the Iberian Peninsula. The climate here is mild all year round, perfect for a short break at any time - with the possible exception of October, which is the wettest month. Barcelona is one of the most important and attractive cities in Spain, with a distinct language, Catalan, and unique cultural traits. The city hosted the Olympic Games of 1992 with great international success. And in 1999, Barcelona received a Royal Gold Medal for architecture - the first and only city to be given this award. Barcelona is a crucial player in Spain's economy, rich in art, culture and history and home to friendly and welcoming people. With your car rental in Barcelona you will be able to tour around this incredible destination and the whole region of Catalonia.
Best day trips with my car rental in Barcelona
There is no other place in the world like Catalonia. This Spanish region is blessed with an absolute abundance of impressive landscapes, unique places to visit and things to do. Here you will come across an assortment of medieval villages, seaside towns, vineyards and endless nature. Nothing beats exploring the region with the flexibility given by a rental car. Take advantage of your car hire in Barcelona and explore the surrounding area with one (or all!) of the following day trips:
Begur
Just two hours north of Barcelona lies the charming historic town of Begur, the perfect destination for those looking to unwind and have a relaxed time. The town is lined with gorgeous old houses and trees, and it's a delight to drive by its lanes. Here you can spend a lazy afternoon window-shopping through the small stores and boutiques along the way, and have a great meal at one of the local restaurants. Not to mention the best-kept secret of Begur: eight separate coves that form their own small beach, some with pebbles, and others with sand!
Girona
The picturesque city of Girona can be reached by driving north via AP7 for 1.5 hours. Don't be fooled by its colourful, narrow streets and sidewalks full of cafes and small shops. This ancient town has endured over 25 sieges throughout history. Nowadays, tourists can catch a glimpse of the area by walking around the imperious walls that surround parts of Girona. They were first built by the Romans and then enlarged again in the 14th century. Stroll along Onyar River to have a closer look at several Modernista mansions near the waterfront, visit Girona's Gothic cathedrals, and the many museums and art galleries.
Sitges
A little over 21 miles south of Barcelona lies the coastal town of Sitges, embellishing the Costa Dorada with its 26 stunning beaches. After a nice morning sunbathing, you can stroll through the old town for a quick bite in one of the corner cafés and some shopping. Due to the high amount of foreigners living here, the cuisine is wonderfully diverse and there is something for everyone. We recommend checking out the official website of the city and look for their agenda, as Sitges celebrates many festivals throughout the year, such as Carneval and Festa Major.
Montserrat
This is perhaps one of the most popular day trip destinations from Barcelona, and a great way to explore the Spanish countryside with your rental car. The mountain, accessible by a scenic cable car or a funicular, is part of many jagged rock formations, involved by pristine nature. Apart from an invigorating hike and gorgeous landscape, here you will also see the Santa Maria del Montserrat monastery, which dates back to 10th century. Surprisingly, it is still functioning, housing over 150 monks.
Andorra
Why not dedicate one day to visit another country? This tiny nation, hidden between Spain and France, is located just 3 hours from Barcelona, in the Pyrenees Mountains. Here you will also enjoy many miles of trekking trails, as well as striking landscapes, such as mountainside vineyards. Consider staying a few days at Europe's largest spa, the INUU/Caldea compound. During the winter, enjoy a hot cup of tea in front of a fireplace and an afternoon skiing on the slopes.
What to do in Barcelona
Known for its exceptional art and architecture, Barcelona is a large cosmopolitan city, capital of the Catalonia region. It's not hard to imagine yourself spending a week here, full of unforgettable experiences. Everything from the city history museum MUHBA, the Roman archaeological sites, to the Sagrada Família Basilica and other modernist landmarks from Gaudí give Barcelona its distinctive charm. Our suggestion is to take your time strolling around and admiring the Parc de la Ciutadella, Parc de Joan Miró, the Montjuïc castle and the vibrant neighborhood of La Rambla. Visit Museu Picasso, Fundació Joan Miró and many other interesting museums dotting Barcelona. We did our best to compile a short list of absolute not-to-be-missed places that will take your breath away:
All-things-Gaudí: A big part of the unique charm that Barcelona exudes, is due to the brilliant work of Antoni Gaudí, a Spanish modernista architecture who lent his colourful and playful vision of the world to several places in the city. Nowadays, his creative contributions attract millions of tourists every year, never ceasing to impress. Walking around Barcelona, you will come across his art in popular landmarks, such as the striking cathedral of Sagrada Familia, or the extraordinary Park Güell and La Pedrera. Right at the heart of Barcelona, Casa Batlló is another place worth a visit, as it displays the best of his architectural style.


Font Magica: The Magical Fountain, originally built in 1929, is Barcelona's biggest ornamental fountain, located just below the Palau Nacional. It comprises of a spectacular display of lights, music and synchronised water acrobatics with over 50 kinds of shades. The show happens every half hour and it is entirely free of charge. Every year, in the end of September, the Magic Fountain hosts a huge firework celebration with a music and laser show known as the "Piromusical".


St. Josep La Boqueria: If you are looking for a more informal lunch, then La Boqueria is the perfect place for you. But we advise you to visit this place when you are hungry. This popular food market is perhaps one of the busiest and most vibrant in Europe. Here you can find fresh fruits, vegetables, meats and seafood. In addition, you can also sample local drinks, ham, different kinds of nuts, spices, tapas, oils, chocolate, pastry fish, and so much more. The variety and fun vibes of this place will make you want to come back.


Montjuïc: Without a doubt, this magical place will make you fall in love. Hike up the Montjuïc Mountain for great views of the city and peaceful natural surroundings. On your way up, you will find buildings from the 1992 Olympic Games and, from the top of the hill, you will be able to see the Olympic stadium, the Botanical Garden, Plaça Espanya, and much more. The spectacular vista is definitely worth the exercise. For a bit of fun, pass through the lush Laribal gardens, designed by Jean-Claude Nicolas Forestier, and visit the Castell de Montjuïc, a large eighteenth-century fortress. This site can also be reached by a funicular or a cable lift, which starts at the Parallel metro stop.


Barceloneta: Barceloneta, located in the Ciutat Vella district of Barcelona, is a triangular part of land dividing the old harbour, Port Vell, and sandy beaches on the other side. The neighbourhood started as home to the local fishermen, and is now one of the Barcelona's main attractions for visitors. It's easily reachable by bus or metro. Near the sand and around the streets, numerous restaurants and bars with esplanade service offer the best of traditional and international food, making this the perfect place to grab some drinks after a busy day.


Pintxos, seafood and crema Catalana: We couldn't stress this enough, no trip to Barcelona is complete without sampling their amazing seafood. The city offers a fantastic assortment of fresh seafood, and you can try everything from the 'trifásico', a mix of shrimps, fried whitebait and squid rings, or the 'tallarines' (wedge clams). Spend a night tapa bar hopping and snacking on pintxos, plates of bite-sized toppings served on a piece of bread. The combination of different flavours will get you hooked. At last, for dessert, ask for the Catalonian creme brûlée - in fact, locals say the crema Catalana was invented first.
---
Useful links