Car hire in Gran Canaria - An island full of surprises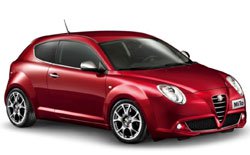 Gran Canaria is the second most populous and also the most popular island of all of the Canary Islands in the Spanish Archipelago. Located in the Atlantic Ocean, off the north-western coast of Africa, the island can offer visitors warm temperatures throughout the year, with plenty of sunshine and mild winters, and is also noted for its very rich variety of microclimates. Across the island you will find different varieties of climates and landscapes, ranging from long beaches and white sand dunes, to picturesque villages and contrasting green and lush ravines, hence its nickname "the miniature continent".
The city of Las Palmas, is the largest on the island and also serves as its capital. Located on the north-eastern coast, the nightlife here is lively and the feel of the city somewhat more authentic since you will find a lot of locals, as well as tourists, as opposed to some of the more well known resorts on the island. Las Palmas also makes the perfect starting point to tour around with your car hire in Gran Canaria, since almost all of the islands top destinations can be reached by car in less than one hour. Why not head to the southern beaches, including Maspalomas with its golden dunes, Puerto Rico with its big resorts or the charming Puerto Mogán with its colourful buildings and bridges. In fact, the weather is usually more stable down here and the southern part of the island sees more sunshine on average than the north which can tend to be more changeable. An invigorating hike to the Roque Nublo or the Pico de las Nieves will round-up your stay and reward you with a fantastic vista.
Should you want to see more of the Islas Canarias, some suppliers will allow you to bring the rental car on a ferry, in order to visit Tenerife, Fuerteventura, or Lanzarote. Please note that you always need to have pre-authorization from Auto Europe and the supplier to take a rental on to a ferry and that an extra fee might apply. For more information on the topic, please refer to the FAQ section further down on this page.
Auto Europe is a leading car hire provider in over 180 countries worldwide. Founded in 1954, Auto Europe has over 60 years of experience in the auto rental industry. Through our partnership with the best international and local suppliers that Spain has to offer, we are able to bring you quality car rental at incredibly low prices. For your convenience, we have locations at airports as well as spread throughout Gran Canaria. With pick-up and drop-off being easier than ever before, you are sure to enjoy your experience when booking a car hire through Auto Europe. To find out more about previous customers experience on the island, please visit our Gran Canaria car hire reviews page, or for help with your booking you can contact or dedicated reservations team available for questions 7 days a week on + +44 123 3225 114.
For more information about renting a vehicle in Gran Canaria, click on the car hire related topics listed below:
---
Where to Pick up a Car Hire in Gran Canaria
If you plan to book a car hire in Gran Canaria, the most convenient choice is to rent a car at the airport where all of the available car rental suppliers that we cooperate with have desks. Thanks to the extended international partner network that Auto Europe has developed over more than half a century, we are also able to offer further pick-up points around the island, including the southern cities of Maspalomas or Meloneras, and in downtown Las Palmas. All you need to do, to find your perfect pick-up point is to look at the location drop-down menu and the map on the booking mask when performing a search on our website. Once you arrive to pick up your vehicle please make sure you bring with you the printed reservations voucher, an ID, driving license, and a credit card in the main drivers name.
Gran Canaria Airport
Gran Canaria Airport is the only commercial airport on the island and one of the busiest in Spain. Sometimes it is referred to as Las Palmas Airport, and it was formerly known as Gando Airport. It is located in the eastern part of Gran Canaria, 12 miles south of Las Palmas downtown. There is just one terminal split between three zones: zone A is for European Union Flights, Zone B is for International flights outside the European Union, and Zone C is for flights to the other Canary Islands.
To pick up your car hire at Gran Canaria Airport proceed to the ground floor and reach the passageway that connects the international and EU flights, where you will find the car rental desks.
Official Name: Gran Canaria Airport (LPA)
Website: www.aena-aeropuertos.es/
Address: Carretera General del Sur, s/n, 35230 Las Palmas de Gran Canaria, Las Palmas, Spain
Telephone: +34 928 579130
---
Book with the Best Car Hire Suppliers in Gran Canaria
On Auto Europe's comparison website you will not only find the best car rental deals on Gran Canaria in few easy steps, but also a wide choice of vehicles and suppliers including renowned brands like Sixt, Avis, and Europcar, as well as low-cost players like Keddy and Interrent, plus the local company Orlando rent a car. Thanks to our extensive network of reliable car hire suppliers we are able to offer you as a client the best possible price and service when you rent through us, with the added extra of being able to tailor your car hire to your needs, with many available extras such as adding additional drivers free of charge, booking a Information on a One Way car hire, or optional extras such as children seats or Sat nav.
The above supplier logos are clickable and will give you more insight into each company and their rental services. For more specific information such as out-of-office hours or extras, you can contact our reservation agents over the phone 7 days a week.
---
Frequently Asked Questions about Renting a Car in Gran Canaria
When you hire a car in Gran Canaria you want to be sure that you get the best offer but also that you choose the right vehicle model for your trip and that the car hire coverage and supplier conditions meets your needs. To better outline what you can expect when you rent a car on the island we have prepared a FAQ section below with in-depth information on credit cards and safety deposits, insurance coverage, traffic and parking and more.
---
Yes. Renting a car in Gran Canaria requires a credit card in the name of the main driver so that the supplier can block a so called safety deposit. This is necessary to guarantee for expenses that could arise from damages, theft, but also minor inconveniences such as administration fees. The excess amount for the safety deposit can vary depending on the chosen supplier and car category and it's important to note that this amount can exceed GBP 900. It is therefore a good idea to verify that your credit card can sustain the amount before the time of pick up. Information on the deposit amount can be found on the Auto Europe booking engine under "Rate details" (before booking) and on the reservations voucher (after booking). The deposit is released again to your credit card once the car is returned in the same conditions as it left. For more information on credit cards and deposit FAQs please see our dedicated page or if you still have questions please contact our reservation agents over the phone.
All of the Gran Canaria car rental deals featured on Auto Europe's comparison website always include the required includes car hire insurance coverage as stated by Spanish law. To be more precise this encompasses Collision Damage Waiver (CDW), third-party liability, and theft protection (TP). Please note that the CDW and TP usually comes with an excess and you will need to take into account that in Spain CDW never covers damage to tyres, windows, outdoor mirrors, undercarriage, interior, roof, engine, damage to the locks and loss of the vehicle's keys.
For this reason we recommend clients to consider Auto Europe's Full Protection Coverage Package, that comes at much more affordable rate compared to many locally offered insurances packages, and covers damages to the items usually excluded by the CDW. The price of this coverage varies according to location, car category and supplier.
It is also important to note that young drivers under the age of 26 may be required to pay a young driver fee. This it not an insurance per see, but rather a Young Driver's Surcharge. Under "Rate Details – Age requirements" you will find the minimum and maximum driving age, and for which age ranges a young driver fee is applied. Please note that the rules can vary between the suppliers and that the driving licence needs to be held for at least one year.
With a diameter of 50 kilometres, Gran Canaria is not very large and therefore ideal to discover by car. The road network is particularly well-developed in the north and east of the island, and all destinations can be easily reached with a rental car. One of the island's most important traffic arteries, the Autovia (expressway) GC-1, runs along the east coast from Las Palmas via the airport to the tourist region of Maspalomas. From the airport, the GC-1 is Autopista, i.e. a motorway. When driving into the interior of the island and into the mountains, it should be noted that the roads are often very narrow and steep and meander up and down the mountains in tight serpentines. Guard rails are viewed as a superfluous accessory, meaning that on the unpaved edge of the curb it goes straight down steeply in some places or rocky outcrops protrude uncomfortably into the road. The driving style of the Canarian drivers is usually very considerate, but quite sporty. Please drive defensively and with foresight and always expect oncoming traffic. You should also always ensure that you have enough fuel in the tank before driving in the mountains.
Of course there are also quite a few unpaved roads. In the vast majority of cases - depending on the rental company and the vehicle category - driving on these are not permitted and any insurance claim will be made void should you take the vehicle on an unpaved road unauthorized. If you are planning trips to very secluded places in the mountains, as a precaution, please inform yourself beforehand about the condition of the roads. General driving advice for Spain if you plan to rent a car in Gran Canaria can be found on our Spain driving information guide.
When looking for a parking space in Gran Canaria, please pay attention to the markings on the roadside. A parking ticket must be purchased for spaces marked with blue and there may be a maximum parking time. Green markings indicate parking spaces for residents, which may also be generally used at certain times, as signs indicate. Parking is prohibited at places marked in yellow. In Las Palmas, finding a free parking space on the roadside can be a challenge at certain times. Then it is advisable to park your rental car in one of the parking garages or in a large parking lot. The fees are not particularly high and you save time.
Yes, but the conditions depend on the local supplier and most likely an extra fee will apply. Travel off island by ferry is for example permitted by Interrent against an extra fee and Avis will allow travel between the island of Lanzarote and Fuerteventua while Keddy permits travel between Gran Canaria, Tenerife, Lanzarote and Fuerteventura. Local supplier Orlando Rent a car also permits travel by ferry between all Canary Islands except to El Hierro and La Gomera.
Please note that you always need pre-approval from Auto Europe and the supplier in question before taking the rental vehicle on a ferry. If the rented car is taken on a ferry without permission then the insurance coverage becomes void if the terms of the rental agreement are broken and the driver is liable for any damage incurred on a ferry or a different island.
---
Gran Canaria Travel Guide
Gran Canaria has much more to offer its visitors than just endless beaches and wonderful weather with 300 days of sunshine per year: for example a dreamlike volcanic mountain landscape with rustic mountain villages, pretty towns with the typical Canarian flair and charm, different climate zones with fascinating fauna and flora, an interesting island history and culture, delicious local specialties and countless outdoor activities. With a rental car in Gran Canaria you can go on adventures around the island completely independently.
Best day trips with my car rental in Gran Canaria
Your car rental in Gran Canaria will take you around the island quickly and smoothly. The roads are well maintained but if you venture in the interior or opt for a roundtrip following the coastline, especially in the north-western part of the island, you will find steep winding roads. But once you reach the isolated fishing villages on the coast your efforts will be rewarded with delicious fresh fish in one of the cosy restaurants. Below we have gathered our best day trip adventures on the island:
Bandama volcanoes
If you have chosen to rent a car in Gran Canara, this is a day trip you should definitely not miss. With this day trip you will cross the island from north to south and visit an extinct volcano and explore charming villages. You will have the chance to enjoy the panoramic view from the highest point of the island as well as the opportunity to swim at the sand dunes of the Maspalomas.
The first stop is Bandama volcano, here you will find the largest crater of an inactive volcano on the island. Take the opportunity to enjoy the views of the east coast, the mountains and Las Palmas. After this, the journey continues to Santa Brigida, which provides an excellent opportunity to take a break and admire the historic centre of the place and sip on a cup of traditional coffee. Then continue the journey towards Pico de las Nieves, which is the highest point of the island and that will give you spectacular views of the nearby island Tenerife. After this, head to the end destination, Fataga, where you can enjoy a lovely beach by the dunes of Maspalomas.
Guayadeque ravines
With this day trip you can expect to experience the Maspalomas nature reserve and see cave dwellings where the island's natives lived 600 years ago. Head out towards Agümes where you will find the fantastic Guayadeqye gorge. Here you will find a haven for nature and traditional life in Gran Canaria. This fifteen kilometre valley attracts many visitors thanks to its wild landscapes, steep slopes, winding paths and unique plants. The feeling of being in a dreamland is enhanced by the valley's famous cave home, which the natives had as their home over 600 years ago, made of natural lava caves. Many are now available as rural residences or home to restaurants. This spectacular valley is only a 30-minute drive from Maspalomas. Further up the mountain you will find several restaurants carved into the mountain and a chapel.
Agaete Valley
Experience Gran Canaria's sights, scents and tastes with a day trip along the island's north coast. If you start from Las Palmas, travel along the coast to the north and you will find the wonderful valley Agaete, well-known for its fantastic wines, flowering fruit trees and the only coffee plantations in Europe. Take the opportunity to try a really fresh cup of coffee and some typical products straight from the valley. After the coffee break, continue the journey to the traditional fishing village of Puerto de las Nieves and take your time and enjoy its sights such as the Valerón Monastery, an important archaeological site consisting of several caves and buildings from the classical antiquity.
What to do in Gran Canaria
There are many places to see and things to do in Gran Canaria. Whether you want a sun holiday or a holiday filled with activities, Gran Canaria is the perfect place. Here are some of the more popular places to visit with your car hire in Gran Canaria
Las Canteras Beach: This is a site of natural beauty which is why it is known as one of Europes most popular beaches. It is a long golden stretch of over 2 kilometres. There is good weather all year around with warm water, so a visit to Las Canteras beach is a must. Along the promenade there are facilities by the beach with many restaurants and shops.


Palmitos Park: This is a park located in the south of the Canary Island. It includes a botanic garden, aviary and zoo. It is said to be an educational experience and gives you a great insight into many different types of animals such as Dolphins, reptiles and mammals. There is also many exhibitions throughout the day that you can visit if there are particular animals you may want to see.


Casa de Colon: This is an old governors house that was once visited by Columbus. Today, it is a popular museum, library and study centre. It is also one of the most symbolic buildings in Gran Canaria. There are five sections of the museum, these sections consist of information about Columbus, the Canary islands, America and paintings from the 16th to the 20th century.


Maspalomas Lighthouse: An active 19th century lighthouse based in Gran Canaria. This is a unique landmark at the end of the Maspalomas beach. A popular tourist place to visit surrounded by lovely restaurants.


Museo Elder de la Ceincia y la tecnologia: This is a revamped dockside warehouse that has been transformed into a 21st century museum. It consists of a lot of the technology and inventions that have been created and are used in today's world.
---
Useful links
Travel Blog - Visit Gran Canaria: Something for everyone