Car hire in Ibiza - Top entertainment and pristine beaches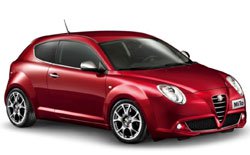 Affectionately known as the White Isle, Ibiza has been attracting visitors for millennia, starting with the Punics and Phoenicians before the subsequent arrival of the Romans, Byzantines, Visigoths, Moors, and Christians. As magical in winter as in summer, the island receives very little rainfall during the low and shoulder seasons and is blessed with enough warm weather for sunset cocktails on the rooftops followed by al fresco dining in seaside paradises all over the island at any time of the year. Ibiza also excels in a wide range of outdoor pursuits which are easily accessible to anyone with a car hire in Ibiza, including scuba-diving, hiking, kayaking, and paddle-boarding along the island's peaceful shoreline.
The island's cosmopolitan capital, Ibiza Town (known as Eivissa by the locals), is popular for its stylish boutiques, upmarket restaurants and lively bars in the lovely, palm tree-lined Plaza del Parque. The first stop is Dalt Vila, the city's Old Town, a UNESCO World Heritage Site, and the best-preserved walled fortification in the Mediterranean region. Inside you'll find several magnificent museums, most notably the Museu d'Art Contemporani d'Eivissa and the fascinating Centre d'Interpretació Madina Yabisa portraying Ibiza's Moorish history. Don't miss Ibiza Town's 'Our Lady of the Snows' cathedral, which offers some of the best views of the entire city.
Established over 65 years ago, Auto Europe offers the cheapest car hire deals in Ibiza and elsewhere in Spain with over 24,000 pick-up and drop-off points available in more than 180 destinations worldwide. A strong leader in the international car rental industry, we have established the best possible working relationships with all the top car hire suppliers, including National, Sixt, Avis, Alamo, Europcar, Dollar, Budget and Hertz, and can offer you exciting promotional extras such as free additional drivers and upgrades when you book through us. Give our rental specialists a call on +44 123 3225 114 and they will be more than happy to help you plan your trip to the Balearics at the cheapest possible prices. You can also have a read of what our previous customers have thought of the Auto Europe rental service in Ibiza. You'll find all their comments on our car hire reviews in Ibiza section.
For more information about renting a vehicle in Ibiza, click on the car hire related topics listed below:
---
Where to Pick up a Car Hire in Ibiza
If you are looking for the best car rental deals in Ibiza, the Auto Europe comparison portal will not disappoint. Cheap rates combined with the best possible service, a large choice of suppliers, and a variety of conveniently located pick-up locations is just some of the advantages when you search and compare offers with us. Thanks to our long standing partnerships with a number of suppliers on the island, you are able to pick up your car hire in Ibiza at Ibiza Airport, as well as numerous other locations across the island, including Ibiza Port, Portinatx and a selection of beach resorts on the western coast.
When you perform a search on our booing engine simply toggle the map option by clicking on the "Browse by Car Location" - button and you can easily see what suppliers are available and where, to see which option is the best suited for you. For the pick-up procedure you will need to print and carefully read the voucher which contains all information and terms and condititions relating to your rental. Please make sure you bring with you all the necessary documents to be able to pick up the hire, this includes the voucher itself, a valid ID and driving license, and a credit card in the name of the main driver with enough coverage to sustain the security deposit that will be performed at the time of pick-up.
Ibiza Airport
Serving the two islands of Ibiza and Formentera, Ibiza Airport is located just 4 miles from Ibiza Town with easy access to and from all the main seaside resorts. It first opened as a military facility during the Spanish Civil War but grew significantly in the tourism boom of later years, and by the late 1990s was already handling over 3.6 million passengers a year, with the numbers fast approaching 8 million passengers today. Primarily a holiday destination, Ibiza caters for a lot of seasonal traffic during the warm summer months with a growing list of airlines serving the airport, including Air France, Alitalia, Austrian Airlines, British Airways, easyJet, Finnair, KLM, Lufthansa, Ryanair, TUI Airways and Vueling. The airport's passenger amenities are wide-ranging with plenty of on-site food and beverage options such as sit-down restaurants, tapas bars, cafés and fast food outlets, along with a good range of shops and duty-free stores.
As the airport only consists of one terminal, picking up your car hire here is swiftly done. After exiting the bagage claim area in the passenger terminal on Floor 0, you will find all car rental suppliers desk located a few metres to the left.
Ibiza Airport (IBZ)
Website: www.aena.es
Address: Ibiza Airport, Ibiza Island, 07800, Spain
Telephone: (+34) 91 321 10 00
---
Book with the Best Car Hire Suppliers in Ibiza
Auto Europe, a strong leader in the international car rental industry, has established long term relationships with numerous reliable car hire suppliers in the Balearics, including Europcar, Avis, and low-cost players Budget and Interrent. This results in the cheapest car rental offers on Ibiza, yet with a top quality service. This also enables us to offer you as a client a string of comfortable locations to pick up your rental at, along with a large variety of car hire categories and price ranges to choose from, and the added advantage of being able to handle extra requests such as one-way trips and flexible booking conditions like modifying and cancelling your reservations up to 48 hours before pick-up.
For more information on individual suppliers and their rental conditions such as opening times, out of office pick-up, questions regarding age requirements and more, please contact our dedicated reservations team that are available over the phone or email 7 days a week.
---
Frequently Asked Questions about Renting a Car in Ibiza
To hire a car on Ibiza the Auto Europe website is quick and easy way of comparing offers and finding the perfect deal for your trip. In 3 easy steps, you will be able to finalise your booking, including payment and receive a pre-paid reservations voucher via email. For more information about renting a car and driving in Ibiza please refer to the below FAQs inlcluding details on car insurance types, traffic and parking in Ibiza, and travel by ferry in the Balearics.
---
Yes, when you rent a car in Ibiza you are required to show a valid credit card in the name of the main driver at the time of pick up in order for the local supplier to block a security deposit on it. The amount for the deposit usually correspond to the insurance excess and can vary depending on chosen supplier and car category. The deposit block will be released again once you return the rented vehicle in the same conditions as it left. You can find information on what security deposit amount applies to your rental and a list of accepted credit cards under the "Info Icon" button before booking and on your reservations voucher once your booking is complete. For more information on credit cards and deposit FAQs , please refer to our dedicated page.
All Auto Europe car hire rates in Ibiza always include the necessary car hire insurance coverage as stated by Spanish law. This inlucees Collision Damage Waiver (CDW), third-party liability, and theft protection (TP). Please note that CDW and TP coverage include an excess, or a threshold up to which the driver have to pay in case of damages or theft. This is our so caled basic rate and it is important to also note that CDW usually don't iclude coverage to certain elements such as tyres, glass, wing mirrors, undercarriage, the inside of the car, roof, engine, locks and more.
To fully protect your hire, Auto Europe can offer its client the affordable coverage product "Full Protection". This is a product from us at Auto Europe that will reimburse you if have to pay a damage excess on a vehicle booked through us and that covers the elements of the car not usually included in the CDW. Please note that the local supplier still might try and sell you their own coverage at the time of pick-up, including (but not restricted) to personal accident insurance (PAI), personal effects coverage (PEC), super CDW, Seguro Relax Insurance and road assistance, etc. These insurances are all optional and drivers buying this coverage need to be aware that Auto Europe cannot refund the cost of any locally-purchased insurance, even if it is deemed to be an unnecessary purchase after the vehicle has been returned.
Driving a car rental in Ibiza requires a certain amount of care because the local residents can sometimes be a little unpredictable. Due to roadworks and the building of new roads, visitors sometimes have to make diversions on poor quality roads, so be prepared for that when touring the island. Ibiza is a relatively small island and within forty minutes you can drive from north to south, or vice versa, but you'll need to drive carefully because of the sharp bends. But generally speaking, the roads on Ibiza are good with excellent sign posting. You can expect much more traffic during the period of May to October (particularly July and August) as this is considered the peak season with the most favourable weather. Be aware that buses are inexpensive and remain the main mode of transport for many of the islanders, which means that you'll encounter them all over Ibiza, both in the cities and the island's interior. In summer, the island's capital, Ibiza Town, and the main tourist resorts such as Sant Antoni and Santa Eulària are busy with holiday traffic, with many tourists in the streets, so make sure you drive slowly in urban areas. Although the island is small enough to be covered in a couple of hours, it's best to explore one part of the island per day, leaving you time to discover the best bays and beaches. A road-trip on Ibiza is sure to include lots of unexpected adventure no matter which part of the island you visit. Just make sure to plan your route carefully and leave lots of time to enjoy all the local culture has to offer. For general advice on getting around Ibiza and the rest of Spain by car, please consult our Spain driving guide.
In Ibiza Town, Sant Antoni, Santa Santa Eulària and the other main tourist areas you'll find designated parking areas. Look for a pay machine and check the times when you have to pay, which can vary according to the season. Pay machines have the parking info in different languages. Note that in some areas you might not have to pay anything at all, but parking time in these zones is sometimes restricted to a couple of hours at the most. Be aware that traffic wardens patrol continuously throughout the day, so make sure you return to your vehicle in time. In Ibiza Town, look for the large parking area in the city centre which stretches from the port to the main shopping precinct. For free parking, head to the parking areas on the outskirts of town, some of which also provide a shuttle service to the centre.
No, unfortuntely not. Several ferry companies operate between the ports of both Sant Antoni and Ibiza Town and major cities on the mainland, including Barcelona, Mallorca, Dénia and Valencia. Visitors planning to go to Formentera can catch a ferry from Sant Antoni, Ibiza Town, Santa Eulària or Figueretes–Platja d'en Bossa. However, taking your rental off island is not permitted with any of thee suppliers that we currently work with in Ibiza and if you plan on going island hopping we strongly advice you to leave the vehicle parked on the island or else the insurance coverage will be made void.
---
Ibiza Travel Guide
With more hidden charms than many of the other Mediterranean islands, you can drive for miles and miles on Ibiza's scenic roads, encountering a succession of spectacular sea views along the way. You come across secluded coves hidden away amongst sweeping sandy bays, whilst the island's thickly-wooded interior provides plenty of options for a peaceful and fun-filled picnic with family and friends. Away from the island's famous beaches, Ibiza's countryside is especially worth exploring, particularly during the spring bloom or as autumn retreats. Lose yourself in a leisurely drive across the island, taking in the scenery and local architecture, with whitewashed churches, rural homes, centuries-old traditions, and, above all, the friendliness and warm hospitality of the Ibiza residents themselves.
Best day trips with my car rental in Ibiza
From driving along Ibiza's spectacular coast roads to exploring its unspoilt interior, visitors will find dozens of reasons to pull themselves away from the white sandy beaches to discover the island's lesser-known beauty.
Ibiza Wine Tour
Ibiza's famously temperate weather and fortified landscapes have long provided the perfect conditions for wine-making on the island. Situated close to Sant Antoni on the west side of the island, the Can Rich de Buscastell vineyards merge tradition with modernity and regularly harvest a large variety of wines and Ibicencan liquors. Likewise, visitors are welcome to drop in on the Ibizkus estate situated on the main road between Ibiza Town and Santa Eulària to taste and buy high-quality reds and whites as well as the vineyard's award-winning rosé.
Portinatx
Beach destinations don't get much more relaxing (and children-friendly) than Portinatx in the north-eastern corner of the island. With a choice of three wonderful beaches, namely S'Arenal Gros, S'Arenal Petit, and Playa Porto, the area is one of the best places to get away from the crowds during the hot summer months. With the focus on families, Portinatx offers an exhaustive range of both land and sea-based activities which are safe for the kids and also fun for the parents.
Sant Llorenc de Balafia
Tucked into the hills of north Ibiza, Sant Llorenc (otherwise known as San Lorenzo) is a pretty whitewashed village situated within easy striking distance of Ibiza Town. Well off the tourist trail, the village and its people are the main draws to Sant Llorenc, offering visitors an authentic taste of country life in the Mediterranean. Like in most Ibizan villages, Sant Llorenc's centerpiece is its beautiful 18th-century church, which is visible from miles around.
Boat trips
One of the best ways to see Ibiza from a different perspective is to take a boat trip around the White Isle, preferably with the chance to do some snorkeling and swimming in its translucent waters. Some of Ibiza's best beaches and surrounding islands are best reached by boat, as well as some of the hard-to-get-to caves and inlets. Younger visitors might prefer to opt for one of the larger boats with a dance floor and sound system to experience the kind of party atmosphere for which Ibiza is well known.
What to do in Ibiza
Idyllically located set close to the Spanish mainland in the Mediterranean, Ibiza is a multi-faceted destination with a broad range of tourist attractions besides its long sandy coastline. Thanks to its youthful appeal, there are plenty of options for an activity-based itinerary, with lots of sightseeing with your rental car in between. And in the evening you will have access to some of the most famous and exclusive dance clubs in Europe if not in the world.
Dalt Vila: Categorised as a UNESCO World Heritage Site in 1999, Dalt Vila (meaning Upper Town) is the unmissable historic centre of the island's capital, Ibiza Town. This centuries-old district is packed with cultural attractions, such as Eivissa Cathedral built in the Catalan Gothic style and the ultra-stylish Museum of Contemporary Art (MACE), home to some of the rarest pieces of modern art.


Puig des Molins: Located in close proximity to Ibiza Town's old quarter, Puig des Molins (Hill of Windmills) is the site of an original Phoenician settlement dating back to the seventh century BC in an area now classified by UNESCO as a World Heritage Site. Visitors can see a large, well-preserved necropolis containing some 3,000 tombs, some of which are open to the public. Subject to ongoing excavation work, the hillside features a tourist path around the burial chambers, with the chance of descending into one before entering an on-site archeological museum portraying the site's chronological history.


C'an Marça Caves: Once used by smugglers, the C'an Marça Caves on the north side of Ibiza are a refreshing alternative to the summer heat and a welcome break for people touring the island. Filled with stalactites and stalagmites, visitors can enjoy an official tour of the caves and find out about their long and fascinating history, including a light show set very artistically around an artificial waterfall designed to recreate how the caves once looked.


Cap Blanc Aquarium: Located inside a natural cave once used as a lobster nursery on the west side of the island, the excellent Cap Blanc Aquarium is a top tourist attraction for all the family. There's much to including a vast assortment of colourful fish such as the rainbow wrasse, as well as sea sponges, starfish, shark eggs, and other marine life. The high quality of the water and natural environment makes the aquarium suitable for rescuing sea turtles who are well recuperated before being released back into the local waters.


Hippy Market: Located in the north-eastern corner of the island, the famous Las Dalias Hippy Market is one of the largest flea markets in the Balearics. Taking place every Saturday from 10 am onwards, it attracts locals and tourists from all over the world who spend hours visiting the many stalls in search of unique pieces of jewelry, clothing, leather accessories, and much more. Food stalls are also in abundance catering for all tastes washed down by freshly-made juices and smoothies.


Formentera: Ibiza's lesser-known sister island, Formentera, is well worth visiting for its pristine beaches and unspoiled landscapes. Occupied since prehistoric times, the island is easily accessible from Ibiza Town with regular catamaran ferries leaving the port throughout the day, mostly during the summer months.
---
Useful links