Car Hire with Avis: All you need to know about Avis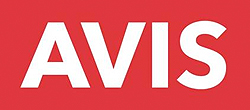 As one of the world's best-known and trusted car hire brands, Avis has a network covering more than 165 countries. Forming part of the Avis Budget Group, it has a history of taking an innovative approach to car hire and ranking high on the customer loyalty scale. Along with the Avis and Budget brands, the company also owns the Zipcar brand. Together they have unprecedented coverage across Europe, North America and Australia. When you book a car hire with Avis you are buying into an exceptional car rental experience.
As a world renowned broker, Auto Europe has over 60 year's car hire industry experience. Having partnered with local, national and international car hire supplier's allows us to provide you with great quotations from a large selection of vehicles. Along with car hire, we are also able to provide luxury car hire and a popular motorhome rental service. Contact one of our reservation agents and let us find the perfect car hire deal. We have worked with Avis for many years and are confident in their ability to provide you with an excellent service.
Even in times of COVID-19 you can safely book a car hire from Avis due to its strict health and safety measures.
Avis Car Rental: Top prices from a leading supplier
Traditionally focusing on the business travel market, the Avis Budget Group is headquartered in Parsippany, New Jersey, USA. It primarily operates in North America, Europe and Australia but it does provide its car rental service via licensees to other global locations. Offices can be found at many major international airport hubs and some down town areas – which are focused on the leisure traveller.
Avis is dedicated to providing value with everything it does. This dedication has placed it among some of the world's top car hire brands, especially in terms of customer satisfaction. One of its primary focuses is to provide equal opportunities to companies run by women and minorities along its supply chain. The Avis fleet is modern and fuel-efficient – which provides a saving to its customers in terms of refuelling costs. Many of its vehicles have less than six months service.
In addition, Avis provides environmentally friendly vehicles such as Eco-Rides hybrids and SmartWay elite vehicles. In 2013 around two-thirds of the Avis fleet had a fuel-efficiency of 10 litres per 100 kms, with all of the Avis fleet being SmartWay Certified.
As a corporation Avis supports many worthy causes across the USA. For example, the company provides man power support and financial support to the Make-A-Wish Foundation. This foundation is dedicated to making wishes for kids with life-threatening medical conditions a reality. Another incentive of note is employees along with loyal customers often joining forces to raise money for the American Red Cross.
The unique Avis car hire experience
Finding a car hire with Avis couldn't be easier and more straight-forward. You can opt to either call one of our experienced reservation agents or in three simple steps book through our website. On our website you can easily compare quotations at various locations across the world, from major airport and train hubs to downtown areas. Once you have found a quote you are happy with, you can then add any desired additional options to your booking - for example, a child car seat or GPS device.
Whether your next holiday is to Italy, Chile or New York, allow Avis to provide you with all your car hire needs. With rental costs for all budgets, excellent customer service and a modern car fleet, Avis should be on anyone's car hire list. Contact Auto Europe today and allow one of our reservation agents to guide you through the booking process.