Car Hire with Budget - for low-cost, high-quality rentals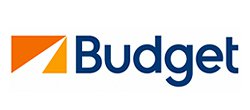 Head-quartered in Parsippany, New Jersey, Budget Rent a Car was originally founded in Los Angeles in 1958 after a relatively modest investment of US$10,000 by forward-thinking businessman Morris Mirkin, whose idea was to create a brand that would appeal to both the 'budget-minded' and 'value-conscious' customer.
From a fleet of just ten cars, the firm quickly flourished and subsequently grew in the 1960s both nationally and internationally and today the company offers more than 3,300 pick-up and drop-off locations in 120 countries all over the world. Budget is a growth-orientated car rental company with a commitment to delivering a high-quality product and all-round friendly service as well as offering the best value in the market.
Budget's policy to adopt new ideas and state-of-the-art innovations has greatly boosted customer satisfaction over the years and continues to help the company further strengthen its profitability. Budget Rent a Car was first acquired by Transamerica Corporation before being sold to Gibbons, Green and van Amerongen Ltd in 1986, a year before the company made its first public stock offering in 1987. Budget then became a wholly-owned subsidiary of the Avis Group, one of the largest car rental operations in the world which in 2015 also completed the acquisition of the Maggiore Group, Italy's fourth-largest vehicle rental company.
Even in times of COVID-19 you can safely book a car hire from Budget due to its strict health and safety measures.
Budget Car Rental: Best value from a leading supplier
For over 65 years, Auto Europe has been a top car hire broker with a strong focus on reliability and strong customer service. Today the company is partnered with all the world's most important local and international car rental suppliers, of which Budget is one of the best-known and most prestigious.
Auto Europe is also a specialist in other types of quality vehicle hire, including campervans and top-end performance cars such as Ferraris and Lamborghinis. With Auto Europe, you can book your car hire with Budget in a few quick and easy steps through our state-of-the-art booking engine.
The Avis Budget Group (and the Budget brand in particular) is a fully-connected, well-integrated and totally seamless on-demand rental service for customers located all over the world. One of Budget's strengths is the fact that it listens intently to its customers and much of the innovation pursued by the Avis Budget Group today is aimed at delivering premium experiences through personalisation.
As a globally-recognised car rental company with a reputation for excellence and value, the firm has been bolstered by other strong brands over the years, including Budget Truck Rental, a leading truck rental company operating in the USA that serves both the value-conscious consumer and light commercial sectors. The company is constantly looking up the road by investing and managing for tomorrow as it strives to delight its customers.
The Budget car hire experience
The Avis Budget Group also operates many strong, locally-based rental companies in Europe, South America, Australia and elsewhere, including Maggiore, FranceCars, Apex and Payless, plus another of its corporate success stories is Zipcar, the world's leading car-sharing network which provides on-demand access to cars by the minute, hour or day in cities and campuses around the world.
It couldn't be easier to choose your car hire with Budget on the Auto Europe website, either by calling one of our award-winning rental specialists on +44 123 3225 114 or using our search and booking engine to get the very best deal. Once you've got your quote, you can further personalise your choice by adding insurance, GPS and child seats, etc.
With a Budget car rental the world is your oyster in all four continents, whether you require a mid-size vehicle in Morocco or a large-size car in London. The Auto Europe website caters for all budgets, large or small, so whether you're going on a family holiday with the kids or a business trip with the boss, with Budget we can offer you the right car for the right occasion, every time.