Car hire in Nice - Top rates on Côte d'Azur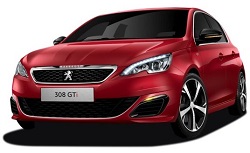 For over 60 years, Auto Europe has been on of the leading companies in the car rental industry, with quality services offered at over 24,000 locations in 180 countries worldwide. We focus on offering our clients the lowest prices on the market, but also a quality, client-oriented service. We understand that no client is the same, and that there is no "one solution fits all". We have, therefore, developed our website so that everyone can search and compare rental vehicles across the globe to find a car that fits their needs. We can also offer you regular promotions such as Free Additional Drivers, GPS included and great weekend rates. Thanks to our strong relationship with international, national and local suppliers, we are able to offer you a tailored experience for your car hire in Nice and anywhere in the world. And if you still feel undecided or have further questions, you are more than welcome to contact our dedicated and professional reservations agents that are ready to help you 7 days a week. Just call +44 123 3225 114.
Nice is a bustling and elegant city located on the prestigious Côte d'Azur. It counts as one of the most populous French cities and due to its strategic position directly on the Mediterranean coast its major business is tourism. With its charm and wonderful views this city has attracted a lot of aristocratic visitors, world-famous writers like Nietzsche and Chekov, and artists like Chagall and Matisse. Besides sunbathing or strolling along the seaside Promenade des Anglais, art lovers can admire remarkable works of art at the Musée Marc Chagall, Musée Matisse and Musée des Beaux-Arts.
Renting a car in Nice is also the perfect move to be able to explore the wonderful surroundings with amazing beaches and breath-taking coastal roads, or to travel to other major French cities or even reach Italy. The fascinating harbour city of Marseille, which also happens to be the second largest city in France, is just a two hour drive away. The Italian border with the Ligurian Riviera di Ponente is also just an hour drive depending on the traffic. You should always advise us if you intend to drive the car to a country other than the one where you picked it up, even if you intend to return it to its original location at the end of the hire period. Our reservations agents are at disposal for any questions and can advice you on any travel restrictions, cross border fees or give information on a so called one-way rental with drop-off in a different city than the original pick ip location. To find out what our customers think, you can also visit our Nice car hire reviews page for all the latest comments and opinions about Auto Europe's car hire products and services in Nice.
For more information about renting a vehicle in Nice, click on the car hire related topics listed below:
---
Where to Pick up a Car Hire in Nice
In order for you to have greater flexibility when choosing where to pick up a rental car in Nice, we offer pick up locations with a variety of suppliers at Nice airport and train station, as well as in convenient downtown locations along the beach front of Plage de Carras, with walking distance to many centrally located hotels. Thanks to our state of the art online booking engine, when doing a search on our website it is possible to browse available offers by filtering by pick up location. Simply click the blue "Browse by car location" button and a map with all available suppliers and their locations will pop-up. All the information for your chosen supplier, including opening hours and address will be present on the reservation voucher that you receive once your booking is complete.
Nice Airport
Nice Airport, located four miles south-east from the city centre, is the third busiest air base in France after Paris airports. It receives both domestic and international air traffic and is the main airport for Côte d'Azur. The airport serves as a hub for Air France and as an operating base for easyJet.
The car rental desks are located in both terminals and are open every day up until 10 PM. At Terminal 1 the desks are located in the arrivals hall between gates A1/A2, on the right hand side of the information desks. At Terminal 2 you will find the desks in the arrivals hall between gate A2 and gate A3. For vehicle return please use the dedicated zone at the Car Rental Center located behind car park P5 at Terminal 2.
If you are planning on picking up your car hire after 10 PM, then you will need to go to the Car Rental Centre at Terminal 2 which can be reached by shuttle bus free of charge from Gate A0 on the arrivals floor. Services run every 6 and half to 10 minutes throughout the day until the last flight arrives.
Nice Côte d'Azur International Airport (NCE)
Website: www.nice.aeroport.fr
Address: Rue Costes et Bellonte, 06206 Nice, France
Telephone: +33 820 42 33 33
Nice TGV Train Station
Nice Train Station, also known as Nice-Ville, was originally on the city's outskirts but with the city's expansion it now enjoys quite a central location. It is an elegant building in Louis XIII style built at the end of the 19th century, which has undergone some changes to welcome the faster TGV trains. It connects Nice to French, as well as other major European cities. You will be able to pick up your car hire at the Nice train station directly inside the station building or in its close proximity. Just check the information on your Auto Europe voucher for the exact location of your chosen supplier.
Nice TGV Train Station
Address:Avenue Thiers, 06008 Nice, France
---
Book with the Best Car Hire Suppliers in Nice
Thanks to our longstanding partnerships with global car rental companies such as Sixt, Hertz, Europcar, and Avis, as well as collaborations with reliable budget brands such as Keddy and Budget, Auto Europe can offer affordable car hire for all when you rent with us in Nice. Choose between a variety of pick-up locations and car categories to find the best suitable vehicle, at the perfect price.
The below suppliers logos are just some examples of the different global partners that we work with in Nice. If you click on the logos below you will get more information about each supplier on their dedicated pages. For further questions about other suppliers please contact our agents per telephone or email.
---
Frequently Asked Questions about Renting a Car in Nice
At Auto Europe we not only provide you with the best car hire offers in Nice but can offer qualified support before, during and after your rental, as well as thorough information about insurance options, traffic and parking in Nice, and information on renting a motorhome. In order for you to find all the answers to your possible questions, we have dedicated the next section to answering the most frequently asked questions when hiring a car in Nice, and our friendly and helpful reservations agents can help answer any questions and concern should you need further information.
---
Yes, you will need a credit card to pick up your car rental in Nice. A credit card is always required for the safety deposit, which will need to be blocked on the credit card of the main driver named on the Auto Europe reservation voucher. Cash deposits and credit cards in the name of anyone other than the main driver is not accepted.
The deposit varies depending on chosen location, car hire category and insurance coverage. In case of doubts we have gathered some useful information on credit cards and deposits, or you can call us directly and speak to one of our reservations agents.
All rates on our website always include Collision Damage Waiver (CDW), third-party liability, fire insurance and theft protection (TP). Clients monetary responsibility in case of damage or theft of the vehicle is limited to a threshold, called excess which varies depending on location and car hire category. For more information on our coverage options, please read our section on car hire coverage to get a clear picture of all the possibilities.
To a very affordable cost Auto Europe can also offer your our Full Protection Packages, which includes coverage to elements of the vehicle which are normally not included in case of an accident or theft, and include car interior, roof, lights, undercover, administration fees, keys, etc, offering you total peace of mind when you are out on the road.
Speaking of coverage, it is also important to remember that despite the minimum age to rent a car in France being 18, car rental companies often apply limitations for young drivers under the age of 26. When you rent a car in Nice the general rule of thumb is that just must have held your driving licence for more than a year and for anyone under the age of 26, a so called Young Driver Fee might apply depending on supplier. Information on these charges can always be found on the booking engine by clicking on Info Icon during the reservation process or on the Terms & Conditions that yo will find on your rental voucher.
Traffic in Nice becomes heavier during peak season, particularly in August, whereas spring, autumn and winter months should be far less busy. The highest amounts of traffic on the French Riviera are to be expected in St. Tropez and Monaco. Nevertheless, it is always preferable to avoid rush hour when driving with your car rental in Nice.
The city centre is a maze of one-way streets, so take extra precaution. Street lights are situated on the pavement and may sometimes be easy to miss. Speed cameras are in operation in Nice. The tunnel under the Promenade du Paillon and the motorway to Monaco are the top spots in France for speeding fines. The A8 motorway is the best option to head to Cannes or nearby Monaco.
Nice is, unfortunately, known for "vol à la Portière" theft. Juvenile delinquents approach a car standing at a traffic light, open unlocked passenger doors, pull out a purse or any personal belongings and flee on a scooter. It happens most often to tourists or people driving foreign cars off the motorway exit into the city centre.
Street parking in the city itself can be difficult to find. Local cars are often parked on bike lanes, which cause cyclists to manoeuvre in between vehicles on the street. On street parking is paid Monday to Saturday between 9 am and 8 pm, and parking meters accept only coins. On the bright side, there are many paid multi-storey car parks where you will find a place to park your vehicle. As an alternative, there are free P&R facilities available along the tram line. Here are some public car parks you may consider when visiting Nice by car:
Parking Semiacs Arénas
455 Promenade des anglais
06200 - Nice
Parking Vinci Park Barla
Rue Auguste Gal
06300 - Nice
Parking Semiacs Corvesy
Rue Alexandre Mari
06300 - Nice
Yes. Hiring a car in Nice and crossing the border to the Italian region Liguria with its wonderful coastline is far from unusual. Car hire suppliers in Nice generally allow driving to Italy but this has to be specified at moment of making your reservation and be written on the voucher. Please note that an extra fee might also apply. By phoning our reservations agents directly, they can advice you what restrictions apply and if such a fee is needed.
If you love exploring all the wonders that France has to offer, its food, culture, history, nightlife and leisurely beaches, there is no better way to do so than with a motorhome from Nice. Auto Europe has a large selection of motorhomes to choose from, all at competitive prices. Check our offer online or call our motorhome experts.
---
Nice Travel Guide
Nice is located in the south-east of France at the foot of the Alps on the Mediterranean coast, on the French Riviera. It is the fifth most populous city in France and a popular tourist destination. The region's temperate Mediterranean climate makes it a perfect holiday spot. Summers in Nice are hot and dry, and winter temperatures are mild. Therefore, a car hire in Nice is a good option for travelling along the French Riviera any time of the year.
Best day trips with my car rental in Nice
Nice is the doorway to Côte Azur and a road trip of the French Riviera cannot be left out from your travel plans. Being located on the French Riviera, Nice boasts a number of day trips options. We are presenting some of the one-day journeys you can take while staying in Nice. Take a look at our ideas for a lovely one-day trip on the French Mediterranean coast.
Monaco
Once you are in Nice, you cannot miss the opportunity to visit Monaco. Located only eight miles away from Nice, Monaco is a must-see! Experience Monte Carlo first-hand, the place that has been a witness to the fascinating history of the Grimaldi family and the American actress Grace Kelly! The state rooms of the Prince's Palace of Monaco, the official residence of the Prince of Monaco, are open to the public during the summer. There are two route options; the coastal one through the M6098 or the M6007 road with stunning views, or, if you want to save some time but not money, you can choose to drive via the paid A8 motorway.
St Tropez
Portrayed in numerous films, St Tropez, the playground of the rich and famous, is located 69 miles west of Nice. The road stretch between the two cities is said to be the busiest road on Côte d'Azur. As an alternative to a stressful car drive, there is a more relaxing way of getting to St Tropez: boats from Nice run every day during high season in July and August. During the ride, you will be able to enjoy scenic views of the French Riviera. You will have five hours to explore the city, visit fancy and pricey cafés and restaurants, before the return trip to Nice.
Cannes
Originally a small fishing village, Cannes grew to be the global film capital due to its international film festival. It is, perhaps, the best moment to visit the city to make the most of the stay and to catch a glimpse of the film stars. There are a couple of places to watch the festival movies for free, including screenings by the beach with chairs and blankets provided.
What to do in Nice
The list of things to do in Nice is long. However, we have resorted to the most popular travel highlights in the city. As much as it is difficult to meet all tastes, we have come up with a couple of ideas that could appeal to different travellers.
The Castle Hill: The Castle Hill offers its visitors spectacular views over Nice. Also known as the Nice Chateau, today it is a green oasis dotted with ancient ruins and jaw-dropping vistas. You can get there on foot and walk up the hill from Old Nice or Place Garibaldi. Another less-tiring option is taking a free lift to the top of the hill. The elevator is located on the seashore, next to the Hotel Suisse; look for a "Ascenseur de la Chateau" sign.


Vieux Nice - Old Town: Once the Castle Hill turned out to be too little for the growing population, the new settlements began to appear at the foot of the hill. It began to thrive into what is now called the Old Town. It boasts a number of picturesque streets, boutiques and the lively Cours Saleya street market.


Promenade des Anglais: Take a walk along the Nice landmark, a promenade along the sea. Promenade des Anglais is home to various street artists' performances, skaters and roller-jumpers. Also known as "La Prome", it hosts numerous events and festivals, including one of the most famous, the Battle of Flowers, as a part of the annual Nice Carnival held in February.


The Chagall Museum: This is not an average museum. Marc Chagall took part in creating the museum as its curator. The artist chose which of his works are going to be exhibited and specified places where they are displayed. The Musee Marc Chagall in Nice is the largest public collection of the artist's works. Chagall also designed the layout of the gardens surrounding the museum building.


The Musee Massena: The museum is based in a belle epoch villa with gorgeous gardens, located by Promenade des Anglais. The villa was built by the Massena family connected to Napoleon. The museum is dedicated to the history of Nice and Napoleon, it includes some personal belongings of Napoleon and Josephine.
---
Useful links
Travel Tip - Explore Nice Carnival