Car hire in Lyon – Gateway to Eastern France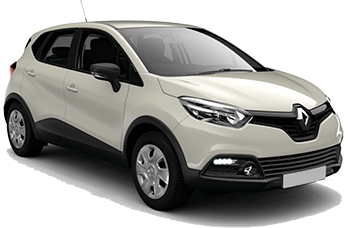 One of the world's upcoming city break destinations, Lyon astounds first-time visitors with its exhaustive array of top-rate attractions and wide-ranging tourist activities. The city also lies at the very heart of French cuisine, which is based on a cooking style known for its many unique regional specialities, most notably the delicious quenelles (fish dumplings served in a creamy sauce), prime fillet steak, freshly-prepared salads and a rich variety of world-renowned dishes made with the local Bresse chicken.
Besides its rich gourmet and fine-dining tradition, Lyon boasts an unparalleled cultural heritage, with the entire inner city having been classified as a UNESCO World Heritage Site in 1998. Among its numerous historic must-see attractions are the superb Museum of Archaeology (which houses a stunning collection of Gallo-Roman artifacts) and the Musée des Tissus (Fabric Museum) featuring a fine pleated tunic dating from 2500 BC. The city is also popular for its old medieval districts (the Quartier Saint-Jean being the most atmospheric) and its many elegant and very well-preserved Renaissance buildings.
Much of Lyon's growing appeal is due to its excellent location in the middle of the charming Auvergne-Rhône-Alpes region, an area famed for its wonderful scenery, temperate climate, cultural diversity, fascinating folklore and quaint little medieval villages. Lyon is the capital of this area and a natural stating point for day-trips and extended road-trips, after which there's lots more to explore, including the enchanting city of Grenoble (home to many parks, gardens and first-class museums) and Saint-Étienne, notable for its elegant buildings, attractive squares and narrow cobblestone streets.
Lyon is also within easy reach of many other picturesque parts of south-eastern France, most notably the Mont Blanc mountain region, with some of the most strikingly beautiful vistas in Europe. With a low-cost car hire in Lyon it is equally possible to visit several natural regional parks, including Pilat, Bauges, Livradois-Forez, Monts d'Ardèche, Vercors and Haut-Jura, each with its own distinctive features and characteristics. The charming city of Geneva, likewise, is a comfortable two-hour motorway drive north-west of the centre of Lyon, which makes for an enjoyable day-trip for all the family.
With more than 65 years of global car hire industry experience, Auto Europe (through its trusted partner network) is able to offer you the best deals and some amazing special offers for your next car hire in Lyon. We provide all levels of standard car hire, luxury high-performance vehicles and motorhome rentals throughout south-eastern France. Collaborating with the most prestigious local and international car hire suppliers means that our customers can benefit from a large fleet of vehicles, as well as plenty of convenient locations. Please contact our rental specialists today on +44 123 3225 114 to secure the cheapest rates and enjoy all the fun and freedom of hiring a car in Lyon on your next visit.
For added peace of mind, please take a look at our car hire reviews in Lyon page to see the ratings and comments posted by previous customers in the city. Please also be aware that you can save even more cash by taking advantage of our special promotions offering Free Additional Drivers, GPS included, free winter tyres, etc.
For more information on renting a vehicle in Lyon, click on the car hire related topics listed below;
---
Where to pick up a car hire in Lyon
By working with all the world's top car hire providers, Auto Europe can offer you a wide choice of locations in and around Lyon, meaning that you can pick up your vehicle in the city centre and be on your way in a few minutes. Besides the many car hire companies operating at Lyon Airport (either inside the terminal or close by), there are several conveniently-located suppliers' offices in other parts of the city, most of which are in close proximity to Lyon's top tourist attractions, such as Part Dieu and Perrache railway stations, all conveniently located in accessible parts of the city with car rental offices either inside the station building or very near the main entrance.
To help you make the right choice, our state-of-the-art booking engine allows you to do an extensive search to find the best vehicle and the most suitable pick-up point for your trip. Once you've keyed in your dates, an interactive map will come up with all the available car hire locations in Lyon.
Lyon Airport
Located a short drive south-east of central Lyon, Lyon Airport is the third largest airport in France. It consists of two terminals which handle around 8.5 million passengers every year. There are good connections to and from the airport and the city via rail, tram, bus and taxi. The airport serves the whole region of Auvergne-Rhône-Alpes and is especially popular for visitors looking to explore the French Alps and is many upmarket ski resorts. The car hire suppliers' offices are located in different parts of the airport, with some companies like Avis, Europcar and Sixt located next to the car parks, while others such as National are located inside the terminal building itself. For those whose offices are outside the terminals, a shuttle bus is provided. The relevant bus stops can be found outside both terminals and will take you to every car rental office available within the airport grounds. We recommend having all the necessary documents ready before arriving at the car hire supplier office. This includes a valid passport, rental voucher, driving licence (including an International Driving Permit, if required) and a valid credit card in the main driver's name. Make sure you check the vehicle for any damage before leaving, noting anything of concern on the pick-up slip. Make sure a staff member also checks the car over once you return. You may lose any deposit held on your credit card if the car is found not to be in the same condition as when you picked it up.
Lyon Airport (LYS)
Website: Lyon Airport
Address: B.P. 113, 69125 Lyon-Saint Exupéry Aéroport, France
Telephone: +33 0 826 800 826
Lyon Part Dieu Train Station
Located right on the edge of the inner city, Lyon Part Dieu Train Station is the main railway station in Lyon and the most popular gateway to the Auvergne-Rhône-Alpes region. Catering for over 30 million passengers each year, the station is directly linked to many important French cities, such as Paris, Marseille, Saint-Étienne, Nice, Montpellier and Perpignan, amongst many others. There's a wide choice of car hire options at Part Dieu with a number of big name operators available at the station, most notably Sixt. Hertz and Europcar whose pick-up points can be found near the main building in Av. Georges Pompidou.
Lyon Part Dieu Train Station
Website: Lyon Part Dieu Train Station
Address: 5 Place Charles Béraudier, Lyon, France 69003
Telephone: +33 (0) 890 640 650
Lyon Perrache Train Station
Opened in 1857, Lyon Perrache Train Station is one of the city's landmark buildings and a prominemt transport hub for Lyon and its environs. With more than 1,500 trains passing through it every day, the station is popular with commuters working in the city and tourists visiting Lyon's many attractions. Auto Europe offers a good selection of car hire options in and around the station premises. Some of the world's leading car rental companies such as Sixt, Thrifty, Avis and Europcar have their offices well located in the areas around Cr de Verdun Rambaud in close proximity to the main entrance. Don't forget to have your passport, driving licence and car hire voucher ready when you arrive to pick up your vehicle.
Lyon Perrache Train Station
Website: Lyon Perrache Train Station
Address: 14 Cours de Verdun, Lyon, France 69002
Telephone: +33 892 353535
Lyon Saint Exupery Train Station
Situated some 20 km east of Lyon city centre, Lyon Saint Exupery Train Station is the main train station for Lyon Airport and caters mainly for high-speed TGV services running between Paris Gare de Lyon and Marseille Saint-Charles. Car hire is in good supply at Lyon Saint-Exupery Train Station with many of the world's most presitigious rental companies operating close to the station or in the airport terminals a very short distance away. Please make sure you have all the necessary documents with you when you arrive to collect your vehicle, such as your driving licence, credit card (in the main driver's name), car hire voucher and passport.
Lyon Saint-Exupery Train Station
Website: Lyon Saint-Exupery Train Station
Address: TGV station Lyon Saint-Exupéry, Colombier-Saugnieu, France 69125
Telephone: +33 (0)8 90 64 06 50
---
Book with the best car hire suppliers in Lyon
Auto Europe is a leading international car hire company currently offering a vast selection of convenient pick-up and drop-off locations in 180 different destinations around the world. Thanks to our many years of experience dealing with all the global and local car rental companies, we can offer you the best standard of service and cheapest prices on the market.
Should you require additional information about the car hire companies we work with or their policies, for example out of office pick up or questions regarding age restrictions, our car rental specialists are just a phone call or e-mail away and always happy to assist you.
---
Frequently asked questions about renting a car in Lyon
This section features the most frequent questions asked by people booking a car hire in Lyon. Scroll down for important tips relating to a wide range of essential car hire topics, such as credit cards, coverage, low-emission zones, traffic, parking and much more. If you need any more information, please call our reservations team on +44 123 3225 114 and they will be happy to help you with your reservation and assist you with your travel itinerary.
---
Yes, you will need a credit card in the name of the main driver to pick up your car rental in Lyon. This is because the local supplier will hold an amount on the card as a security bond to protect them against any damage that might be caused during the rental period. However, the money is promptly returned to your card once the vehicle is returned undamaged. Please be aware that debit cards are not accepted in Lyon and elsewhere in France, so please make sure the main driver has a major credit card in their name with enough credit at the time of picking up their car. It's also worth mentioning that due to the high value of luxury cars, the local supplier might ask for two major credit cards in the name of the main driver, not just one. It's very easy to check which cards are accepted and other credit card info on the Auto Europe website. At the time of making a search, just click on the blue and white info icon (i) where you'll find all the details you need. For more tips on paying for your car hire in Lyon, please consult our dedicated credit cards and deposit blog post on the subject.
When you rent a car in Lyon with Auto Europe, you'll find that all our rates include fire insurance, liability, collision damage waiver (CDW) and theft protection. For a small additional fee, we can provide you with our full protection product which covers damage to glass, wheels, roof, the vehicle's under-carriage, any towing costs incurred, loss of keys, miss-fuelling, administration fees, etc. Please note that the price of this package might vary according to the location, rental duration, car category and supplier you select.
Getting all the coverage details you need before your trip couldn't be easier. Everything is clearly stated on the Auto Europe site; just click on the blue and white info icon (i) where you'll find all the necessary info such as mileage allowance, CDW, theft and liability insurance. When you arrive to pick up your vehicle, don't be surprised if the local car hire staff try to sell you their own product, which is completely optional and could be surplus to your requirements. And should you purchase it, please note that Auto Europe will not be able to offer you a refund.
Please consult our comprehensive page for an in-depth explanation of car hire, as well as our popular car hire insurance article published as part of our Complete Guide to Car Hire series.
In the event of having to make a claim after your rental, please note that you must pay the car rental supplier first then claim the amount back from Auto Europe. For advice, please read our page on making a claim on your car hire, an essential guide to everything you need to know on the subject.
As the third-largest city in France, it's no surprise to find that traffic congestion can sometimes be a problem in Lyon, especially in the more central locations and particularly during the morning and evening rush-hours. If possible, the main areas to avoid are along the roads running beside the river banks, the city's many bridges and key intersections around the city. The A42, A43 and E15 motorways are also known for being problematic and experiencing traffic back-logs. Likewise, the key routes taking you to and from Lyon Airport can also experience congestion at certain times of the day. Be aware that the old districts of Lyon with their narrow roads and one-way streets have restricted access for non-residents. Please consult our France driving guide for more information on getting around Lyon and the rest of the country by car.
With over 50 car parks in and around the centre, the city has plenty of options for people looking to park their car hire in Lyon safely and securely before visiting the main attractions. One very popular choice for tourists is Parc Opéra which is close to the Fine Art Museum and Lyon City Hall. Other possibilities include the car parks of Antonin Poncet, Célestins, Cordeliers, Fosse aux Ours, Hôtel de Ville, Les Halles, Morand, République, Saint-Georges and Saint-Jean. Lyon is a large city and has many on-street parking spaces available which are zoned and metered, with those in the central P1 zones being the most expensive. A lot depends on the time of day (avoid the rush-hour if possible), so it's a good to leave yourself plenty of time to find a space in a good location. Lyon has a good system of Park and Ride (P&R) car parks on the edge of the inner city where visitors can leave their vehicle and use public transport to reach the attractions.
Yes. Since 2016 a low-emissions zone (known locally as a ZPA) has been in force in the city of Lyon. Coming into effect whenever a high level of air pollution is registered, it means that all French and foreign vehicles entering the city's low-emissions zone are required to have a 'Crit'Air' sticker visible in the vehicle in order to enter. The whole of Lyon, including the Villeurbanne and inner roads, falls within this restricted area, although it doesn't apply to the A6, A7 and A42 motorways, nor the A6 tunnel. The Crit'Air low-emissions sticker has unlimited validity and should be placed in the bottom-right corner of the windscreen. Please consult with your car hire supplier at the time of collecting your car rental in Lyon in order to obtain the sticker. If you drive without it, you'll incur a fine which will greatly increase in the event of late payment.
Yes. In fact, a campervan hire in Lyon is one of the best ways of exploring the Auvergne-Rhones-Alpes region, a vast area of prime countryside featuring several natural parks and in close proximity to several top attractions, including Mont Blanc (the highest mountain in Europe) and the vibrant lakeside city of Geneva just over the Swiss border. With an Auto Europe motorhome in Lyon you'll save money on hotels and restaurants and be able to take full advantage of life on the open road in one of the most scenic parts of France!
---
Lyon Travel Guide
Lyon is a burgeoning tourist destination and one of the largest and most visited French cities. A centre for history and culture, not to mention gastronomy, it offers visitors the chance to mix a few days' city sightseeing with all the fun of an exhilarating road-trip around the Auvergne-Rhône-Alpes region.
Best day trips with my car rental in Lyon
Although visiting Lyon and exploring this magnificent city is an excellent choice for young and old alike, the option to explore its surroundings is an even more exciting prospect. Being based at the heart of the Auvergne-Rhône-Alpes region, with a car rental in Lyon you can easily reach some of the most picturesque parts of south-eastern France, with plenty of history, culture and unique monuments to appreciate, as well as an abundance of interesting places and world-renowned vineyards just a short drive away. By venturing a little further, you'll be rewarded with some of Europe's most breathtaking mountain views, picturesque villages and wonderful river valleys.
For clients wishing to explore further than the city of Lyon, it is also possible to enjoy a long road-trip and drop the car off in another city with a one-way car hire, which will provide you with extra freedom and flexibility.
Chazelles-sur-Lyon
In a little under an hour by car, you'll be able to explore this beautiful town just west of Lyon. Along with its quaint coffee houses, traditional restaurants and trendy shopping areas, Chazelles-sur-Lyon boasts the Musée du Chapeau which focuses on the town's hat-making tradition. Housed in a historic factory building, the museum's live studio creates fashionable hats by hand in a variety of styles, which can be purchased in the on-site boutique.
Cerdon Grottes
Heading out from Lyon, a trip to the ancient site of Cerdon Grottes takes about an hour to reach by car. The site is a series of caves that have been used as far back as prehistoric times. A beautiful place - both mesmerising and very intriguing – Cerdon Grottes takes you on a journey to witness how humans have used the caves throughout history, from dwellings and storage to a place of refuge. Besides visiting the caves, visitors are treated to some of the finest panoramic views in the whole of the Lyon area.
Dijon
By heading north from Lyon, you can reach the vibrant city of Dijon in a couple of hours. Located in the Burgundy region, Dijon is rich in history and a truly magical place to explore. Its traditional medieval half-timbered centre is beautifully preserved, along with much of its exquisite Renaissance architecture. Whilst exploring the city, you'll come across the Musée des Beaux-Arts – a museum tastefully located inside the Palace of the Dukes of Burgundy. Other top attractions include Les Halles Market selling tantalising culinary delights and the 15th-century Tower of Philippe le Bon.
Grenoble
If you're looking for more superb scenery, head for Grenoble, a magnificent city that can be reached in little more than an hour by car from Lyon. Grenoble is a charming place nestling in the foothills of the Alps. The city is often visited by those who are looking to continue their journey into the mountains to enjoy some winter sports or simply to admire the amazing views. The city itself has much to offer and is well worth exploring, most notably the Jardin de Ville, Place Victor Hugo and La Bastille Hill, all places that shouldn't be missed. Easy to reach by cable-car, Bastille Fortress is another must for visitors due to its fine views across the city towards the French Alps, .
What to do in Lyon
Not every city can boast the large number of interesting sites that Lyon has. From what seems like an endless history, a strong cultural heritage and culinary wonders around every corner – Lyon will keep you mesmerised for days. Enjoy a traditional French market, a world-renowned museum or simply rent a car in Lyon and head towards its newer districts for some great shopping opportunities. The following are some great options of things to do during your time in this beautiful city;
Lyon Fine Arts Museum: As the largest French museum outside of Paris, the Lyon Fine Arts Museum has a vast and impressive collection. Located at Place des Terreaux in the city centre, the museum is housed in a beautiful 17th-century Benedictine Abbey with five well-organised sections and a large garden area. With more than 70 galleries, it portrays fine art from various civilisations, their cultures and history. With temporary exhibitions running throughout the year, the museum will take you back through 5,000 years of art history, including many interactive activities.


La Renaissance Du Vieux Lyon: The old quarters of Lyon are beautiful, cultural and oozing with historical richness. You can either decide to wander the streets alone or on a guided tour. Either way, you're sure to be greatly impressed with the lively and interesting array of important places to be found in this part of the city. It's also a great place for eating out, having a coffee or simply soaking up the local atmosphere.


Confluence Shopping Centre: If shopping is high on your list of priorities, then look for a bargain at the city's modern Confluence Shopping Centre. Easily reached by public transport, including the river ferry, this is a large shopping centre in the heart of Lyon's new district. On offer are lots of shops selling a large variety of goods and services. Here you'll also find restaurants, coffee shops and trendy eateries. From the top floor you can enjoy wonderful views across the city. Wi-fi is available and a supermarket located on the ground-floor is a great place to pick up some fresh produce and/or fine local wines.


Gallo-Roman Museum: This is a wonderful Roman amphitheatre with on-site museum displaying a rich array of Roman artifacts, including ancient coins, weapons and artwork. It beautifully depicts life in Lyon during the Roman times and along with some excellent interactive displays it also comprises a large exhibition of Roman mosaic tiles and old glass items. The exterior consists of a large and very impressive amphitheatre offering head-spinning views from the top.


Marche Alimentaire St-Antoine Celestins: If you're looking to experience the excitement, aromas and vibrant atmosphere of a traditional French market, then a visit to Marche Alimentaire St-Antoine Celestins is a must. This unique shopping experience provides lots of locally-made foods, cheeses, breads and hams. The market is located adjacent to the river, which makes it a pleasant place to stroll and enjoy views over Lyon's UNESCO-protected historic quarter. The market opens early but remains open for much of the day. It is also the ideal place if you're looking to pick up some regional pottery for family and friends back home.
---
Useful links