Car hire in Paris – Explore the city of love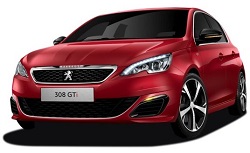 Steeped in history, Paris boasts one stunning architectural landmark and head-spinning vista after another, plus an inexhaustible array of attractions and places to discover. The cultural riches of the French capital make it one of the most visited places on the planet and for first-time visitors it is instantly recognisable for the signature spire of the Eiffel Tower, arguably Europe's most iconic landmark.
One of the world's great art repositories, Paris is a genuine treasure trove of first-class museums and magnificent churches, while visitors looking beyond the strikingly-visual city centre will find a vast patchwork of colourful and quintessentially Parisian neighbourhoods, most notably Montmartre, Marais, Belleville and Trocadéro, not to mention the famous Latin Quarter.
Few places induce such wonderment, intrigue, passion and allure as Paris, the self-proclaimed 'city of love' and traditionally a magnet for artists, writers and socialites over the centuries. Its long, tree-lined boulevards often conceal a maze of bohemian bistros, small family-run bakeries and centuries-old cafés set amidst beautiful buildings and ancient monuments. Discover the beautiful capital and its surroundings through a road trip with our help and you won't regret it. You can head to Nantes near the west coast or Lyon in the east. And for a few glamorous days of sea and sunshine, why not head south to Nice on the beautiful French Riviera?
Compare and book your car hire in Paris in a few quick and easy steps through the Auto Europe booking engine. Our car hire offers are not only affordable but also regularly include convenient promotional offers such as free additional drivers, GPS included or even free upgrades. For help with your travel plans, feel free to call our award-winning reservation specialists seven days a week on +44 1233225114 and they will be very happy to give you all the assistance you need for an enjoyable and successful driving holiday in Paris and beyond. But there's no better recommendation than from the customers themselves, so take a look at their comments in our Paris car hire reviews section for added peace of mind before booking your car hire in Paris and elsewhere around the country.
For more information about renting a vehicle in Paris, click on the car hire related topics listed below:
---
Where to Pick up a Car Hire in Paris
As a car rental broker, Auto Europe has built up long-standing partnerships with reliable international, national and local suppliers around France. We can therefore guarantee the best car rental offers in Paris, with numerous companies and pick-up points, not only at the airports, but also at the major train stations and convenient downtown spots and across the city.
Clients wishing to pick-up up their rental in one location and drop off in another, a so called one way car hire, are also in luck as this is also a possibility to make your journey even more flexible.
Paris Airports
Paris is well served by three large and very modern airports: Orly (9 miles to the south of Paris via the A6 motorway), Beauvais-Tillé (about an hour's drive due north of Paris via the A16 motorway) and Charles de Gaulle (16 miles to the north of Paris via the A1 motorway). The busiest airport in Paris but also in France as a whole is Charles de Gaulle (CDG), which opened in 1974. Operating with three separate terminal buildings, it caters for most of the world's biggest airlines, including American Airlines, Delta Air Lines, United Airlines, China Southern Airlines, China Eastern Airlines, easyJet, Turkish Airlines, Lufthansa and British Airways. The major international car rental suppliers have desks at both terminal 1 and 2, mostly located in the arrivals hall and all open from first to last flight.
Opened in 1932, Orly airport currently has four terminals and is a major air transportion hub for people visiting the city. In each terminal there are car rental desks, so please check on your voucher for specific instructions. Beauvais-Tillé airport was inaugurated in the 1930s and is mainly served by budget air transportation companies. The airport has has two terminals and you will easily find the car hire desks in the arrivals hall of both.
Charles de Gaulle Airport (CDG)
Website: www.parisaeroport.fr/en/charles-de-gaulle-airport
Address: 95700 Roissy-en-France, France
Telephone: +33 170 363950
Paris Orly (ORY)
Website: www.parisaeroport.fr/en/orly-airport
Address: 94390 Orly, France
Telephone: +33 892 563950
Beauvais-Tillé (BVA)
Website: www.aeroportparisbeauvais.com
Address: 60000 Beauvais, France
Telephone: +33 892 68 20 66
Paris Train Stations
Paris is served by several train stations, which can connect to most main French cities but also to nearby countries, such as Switzerland, Netherlands, Belgium and Germany. The major ones are Gare du Nord, Gare de L'Est and Gare de Lyon, of course all served by Auto Europe. We also offer pick-up points at Gare Saint-Lazare, Gare Montparnasse, Gare de Chessy/Dysneyland and many more. Here you will find more information about renting a car at Paris train stations including opening times and exact pick-up locations. Please note that most suppleir desks are located within the station terminal building or a short walking distance away. Full information can always be found on your Auto Europe reservation.
---
Book with the Best Car Hire Suppliers in Paris
Auto Europe has been in the car rental industry since 1954. The company has grown over the years to a major car rental broker worldwide and our mission today is to give you as a customer the best car rental experience before, during and after your rental, all to the most affordable prices. In the French capital city we work with several reliable car rental companies, international and local, including Keddy, Budget, Dollar, National, Hertz and many more.
The logos below are clickable and will give you more insight about some of the major suppliers. If you are interested in other companies or need any help to find your perfect car hire, do not hesitate to call us on +44 1233225114 and one of our experienced car rental specialists can help you.
---
Frequently Asked Questions about Renting a Car in Paris
If you are looking for a car rental in Paris, or anywhere in the world, knowing some basic car hire facts beforehand can help you choose the best option and offer for you. To make your car hire experience as smooth as possible we have compiled a FAQs section with important information on insurance options, traffic and parking, as well as questions regarding credit cards.
---
A credit card is essential to book a car rental in Paris with Auto Europe. This is because the car hire supplier will need a credit card to block the safety deposit for the rented vehicle. This sum varies depending on supplier, chosen car hire category, coverage and chosen destination and is blocked on the main drivers credit card at the moment of pick-up and released again once the car is returned in the same condition that it left in. The only accepted credit card for the compulsory safety deposit is that in the name of the main driver named on the reservation voucher. The credit cards of any additional driver will not count and cash deposits are not allowed. If you have doubts or you want to get some advice read our credit card and deposit FAQs or call our experienced reservation agents.
When booking a car hire in Paris on the Auto Europe portal each package includes the basic collision damage waiver (CDW), Theft Protection (TP), fire insurance and liability as stipulated by French law. Our basic rate packages normally have an excess, which is a maximum amount you are liable for in case of damage and theft of the vehicle. By clicking on the "Rate details" button in our booking engine you will get all the information about the insurance coverage and the exact excess amount. Should you need some more in-depth information on the different coverage options and what an excess is then read our dedicated page on car hire coverage for rental vehicles.
Auto Europe also offers a convenient and competitive coverage option called Full Protection, which will give you a refund of the excess paid locally in case of any damages or theft. This package is particularly recommended since it covers car parts normally not encompassed such as damage to wheels, car interior, roof, glass, undercarriage, towing costs, key loss, mis-fuelling and administration fees.
In France you can rent and drive a rental car if you are 18 years old and over, but please bear in mind that car rental suppliers apply their own age restrictions and for drivers under the age of 26 a so called young driver fee often applies. For more information on Car Hire Age Requirements please read our dedicated page. When booking a vehicle on our website please make sure you fill out the main driver's age in the booking mask correctly so that you can be advised about extra charges. You will also find this information under "Rate details".
As in any large city with a high volume of traffic, it's always best to avoid driving during the morning and evening rush-hours, especially if you are travelling through the most congested parts of the city. Pay extra attention to pedestrian crossings, for it is common for Parisians to cross the street when the lights are still red! The centre of Paris is circumnavigated by three large ring roads, the most central being the Périphérique. The A86 provides access to the inner suburbs while the Francilienne runs through the outer suburbs. Thanks to France's well-maintained motorway system, driving around the country (including Paris) couldn't be easier. For more tips on getting around France, please see our France driving information page.
If you are planning to stay in the centre of Paris, a good choice is to park your car at a hotel (if such a facility is provided) and get around using the city's efficient public transport system. You may also book a parking space online in one of the many underground car parks located in and around the centre of Paris, such as the conveniently-located Notre Dame car park and the Quai Branly-Eiffel Tower car park. On-street parking is paid from Monday until Saturday 9am to 8pm. Night time and Sundays are free. On public holidays you can sometimes park free of charge in certain streets: this is indicated by a yellow sticker placed on the parking meter. It's important to note that Paris parking meters do not accept coins so you'll need to get the "Paris Carte" (a parking permit available form newsagents). You can also pay by credit card or via the PaybyPhone app. The machine will give you a ticket in exchange, which should be placed behind your windscreen, clearly visible from the outside. Street parking is limited to a 2-hour duration. The closer you are to the city centre, the more expensive the parking space will be and available parking spaces are more difficult to find.
Yes, you need an emission sticker to be able to drive your rented car in Paris. The good news is that this is handled by the chosen car hire supplier and will be taken care for you. For more information please speak to the local supplier upon pick-up.
There are two permanent low-emissions zones (ZCR – Zone à Circulation Restreinte), the Greater Paris ZCR and the Central Paris ZCR. The latter covers the whole area within the inner ring road Boulevard Pèriphérique and only vehicles with vignettes E, 1, 2 and 3 can access it from Monday to Friday between 8 a.m and 8 p.m. The Greater Paris ZCR called also ZPE applies to the area within the A86 external ring road. Beware there could also be temporary emergency low-emissions zones (ZPA – Zone de la Protection de l'Air), so pay a lot of attention to road signs specifying time periods and weekdays that the restrictions are in place.
France is a large country with a lot of charming cities and a wide variety of landscapes, from the windy Atlantic coasts to the vineyards covering the hilly interior. If you are interested in a round trip especially of Northern France, appreciate flexibility and do not want to lose time booking different accommodations, a campervan from Paris caters perfectly to your needs.
---
Paris Travel Guide
There's an amazing selection of things to do with your car hire in Paris, with both the north and west coasts of France quite accessible within a relatively short distance, including a lot of interesting historic towns. Paris is also the perfect base from which to explore some of the country's many other historic towns and cities due to the quality and efficiency of France's motorway and dual-carriageway systems.
Best day trips with my car rental in Paris
When you rent a car from Paris take the time to really explore Paris and its beautiful surroundings and on your way through the idyllic countryside you will encounter fairy-tale buildings and get to taste some of the best wines in the world.
Versailles
Enjoy the splendour of one of Europe's most sumptuous royal palaces within a short drive of Paris, plus all the intricacy of its lavishly-landscaped gardens. This monumental 700-room palace and sprawling country estate features fountain gardens, ponds and canals comprised within a UNESCO-listed World Heritage site, with the added appeal of occasional equestrian shows and musical fountain displays. The magnificent Hall of Mirrors is also not to be missed.
Disneyland Paris
Just 20 miles east of the capital lies one of the world's most exciting theme parks – Disneyland Paris – making it the perfect choice for a family day trip. Set in 150 acres of prime land, the park first opened in 1992 and has since blossomed into a major tourist attraction with several memorable rides, including Big Thunder Mountain, Star Wars Hyperspace Mountain, Pirates of the Caribbean, Buzz Lightyear's Astro Blasters and It's a Small World.
Fontainebleau
Set in a spectacular wooded environment just 40 miles south of Paris, the Château de Fontainebleau was a favourite royal residence from the 12th to the mid-19th century. Modelled on Florentine and Roman styles, this charming cluster of buildings also houses the popular Napoleon Museum and a superb collection of Renaissance art. The gardens are also worth exploring, most notably the Jardim Anglais which is planted with rare cypresses and many other exotic species.
Giverny
A very pleasant 45-minute drive north-west of the city brings you to the lovely pink country house where the renowned artist Oscar-Claude Monet (founder of French Impressionist painting) lived and worked from 1883 until his death in 1926. A particular highlight is the water garden which has been meticulously maintained with lilies, Japanese bridges and lithe willows to reflect the enthralling colour and vivid detail of his paintings.
Reims
This famous champagne city approximately 80 miles to the north-east of Paris boasts a rich historical legacy. For many centuries its 800-year-old cathedral, the Gothic-style Cathédrale Notre-Dame, witnessed the coronation of a succession of French kings, including Charles VI in 1380. Blessed with rare Arras tapestries and an exquisite barrel-vaulted ceiling, another of Reims' star attractions is the Salle du Tau banqueting hall built in the 15th century.
What to do in Paris
A beacon of culture for many centuries, Paris is one of the planet's top tourist destinations and a benchmark for everything innovative happening in the world of art, high fashion, literature and fine dining. Interspersed among the lively cafés and bustling boutiques that channel the city's inimitable savoir faire are many of the city's top attractions, most of which are household names and firmly at the top of most travellers' bucket lists;
The Louvre: A visit to the world's largest and most famous art museum means seeing the famous Mona Lisa, and if there's time getting a glimpse of some priceless sculptures like the ancient Venus of Milo and Winged Victory of Samothrace. Housed in a 12th-century fortress stretched out along the banks of the River Seine, the building is as impressive as the 35,000-piece permanent collection contained within its illustrious walls, ranging from antiquity to the mid-19th century.


Eiffel Tower: Affectionately known by Parisians as the 'Iron Lady', the Eiffel Tower with its great latticed metalwork is without doubt one of the world's most iconic landmarks. A fine example of art nouveau architecture, it was built for the 1889 Universal Exhibition and each of its three viewing platforms offers a different perspective of the city, the most head-spinning vista afforded from the top over 900 feet above the ground.


Pompidou Centre: The city's famously modern cultural centre is notable for its striking industrial chic façade of pipes, ducts and elevators scaling the outside. Besides its first-class temporary exhibition programme, the centre's on-site Musée National d'Art Moderne is crammed with rare works by Picasso, Miró, Matisse and Pollock, to name a few, while the outdoor Piazza is equally popular for its lively street entertainment.


Arc de Triomphe: Similarly iconic is the huge stone triumphal arch (the world's largest) known as the Arc de Triomphe located on Place Charles de Gaulle - the centrepiece of twelve wide avenues forming a huge urban star. Built to celebrate Napoléon's famous victory at Austerlitz in 1805, this striking monument to past glories stands 164 feet high and is encrusted with flamboyant reliefs, shields and sculptures portraying scenes from many of the country's most famous battles.


Notre-Dame: A masterpiece of Gothic architecture, this massive riverside cathedral with its dramatic twin-bell towers took almost 200 years to complete. Visitors can only marvel at the light as it flows through the building's famous stained-glass rose windows, while the long climb up its 400-plus spiralling steps promises unparalleled views from amongst the charismatic gargoyles at the top. Founded on the site of a Gallo-Roman temple, this repository of history is very much the spiritual (and geographical) heart of the city.


Picasso Museum: Comprising paintings, sculptures and dozens of rare drawings, the Picasso Museum is home to the world's largest collection of the great artist's work. Despite being Spanish, Picasso spent most of his life in France and this dedicated collection housed in a 17th-century mansion covers the full extent of his artistic development, from the sombre Self-Portrait period of the early 1900s to some of his rare classical pieces such as the Pipes of Pan, which he painted in 1923.


Cimetière du Père Lachaise: One of the world's most famous cemeteries is also one of the most enchanting, set on a lovely wooded hill overlooking the eastern parts of the inner city. Once owned by Louis XIV's confessor – Père de la Chaise – it was acquired in 1803 by Napoleon who proclaimed that 'Every citizen has the right to be buried regardless of race or religion'. Today it is a popular attraction for tourists who flock to visit the tombs of Oscar Wilde, Frédéric Chopin, Maria Callas, Édith Piaf, Molière, Marcel Proust, Jim Morrison and many, many others.
---
Useful links
Paris Travel inspo - Where do the locals eat?
Paris Official Tourism Website