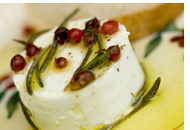 It's easy enough to find an average place to eat in Paris. The challenge is discovering those hidden spots that locals keep to themselves. We have taken a look at some places and here are some suggestions.
Perfect Paris Patisserie (Gerard Mulot) -
This is a family business founded decades ago which remains true to its origins. The patisserie is located in the fashionable district of St-Germain, it is difficult to miss due to its imposing tower of macarones in the window. It specializes in rich confections such as chestnut bows covered in chocolate and the religieuse: two buns of puff pastry filled with crème patisserie and completely covered in coffee icing. This is an excellent choice for an early morning sweet or an afternoon dessert.
Parisian Bar (La Cagnotte de Belleville) -
It might look a bit untidy but it is a real neighbourhood bar. In the mornings workers and mums with prams grab a quick expresso and artists and musicians with all the time in the world to drink their cafe au late, pastis or panache (shandy). At night, the crowd gets very hip as people talk, dream, smoke and drink to loud music.
Charming Cheese Shop (Fromagerie Trotte) -
This is a tiny shop in the historical district of Marais. Two people can barely stand side by side, but that's part of the unique charm. The owner sells a very personal selection of artisan cheeses. The speciality is goat's cheese with different flavours among which is the banon, a goat's milk cheese wrapped in chestnut leaves from the Luberon region.
Bistro Parisien Cuisine (Benoit) -
An old brasserie founded in 1912 in the district of Les Halles. The setting is very special with an intricate mosaic floor. The excellent cuisine is full of flavor based on time tested classics. Among the most popular dishes are turbot roasted in the Basque style; fillet of sole Nantua ( baked sole, garnished with lobster meat and Hollandaise Sauce), or traditional head of veal with a ravigote sauce ( white wine vinegar and Dijon mustard) and fillet of beef in a bordelaise sauce (red wine, shallots and rich brown sauce) served with macaroni and cheese.
We would love to know your suggestions.
What secret places have you found in Paris?