Car hire in Bastia – Uncover Magical Corsica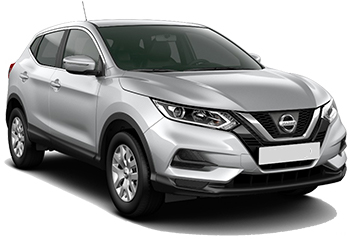 Bastia is a city on Corsica, an island in the Mediterranean Sea just south of the French mainland and north of Sardinia. Corsica has been part of France since 1768 but it retains the Italian culture. Bastia is located on the east coast of the island and has a population of approximately 40,000 inhabitants. The city is famous for its Baroque churches, cuisine and the port. The city is one of the main gateways into the island. It has high mountainous terrain, which is excellent for hiking. There is a difficult hike that traverses from the north to the south of the island. This trek is not for beginners and usually takes up to 16 days to complete.
The city itself is full of life, with cosy squares and great restaurants which usually serve seafood, but there are also several European style places. A typical dish from the island is mussels with a nice Corsican white wine. Walk over the Place St. Nicolas, be astonished of the grand architecture, and shop in the many shopping streets. Bastia, like many of the other cities on the island - Ajaccio, Calvi, etc - has something to offer all kinds of travellers with the best way to get around the island is with a car hire in Bastia.
Through Auto Europe and its trusted partners, you can easily rent a cheap car in Bastia. Our secure online booking engine is designed to make the whole reservation process easy and save you time. With great rates, regular promotions and an award-winning customer service team, you're sure to find the right car rental for your budget. Our reservation agents can be reached on +44 123 3225 114 and are able to answer any questions you might have. If you haven't driven in Corsica before, read our driving in France section for a summary of the local road rules and regulations. Those who haven't used our service before can further read all the comments left behind by previous customers in our Bastia car hire reviews section.
For more information on renting a vehicle in Bastia, click on the car hire related topics listed below:
---
Where to pick up a car hire in Bastia
We have made the whole process of reserving a car rental in Bastia very simple and straight-forward. We have partnered with many local, national and international rental suppliers to be able to provide our customers with great rates and substantial savings on their car rentals. Those who sign up to a free member's account get up to 5%* off on all future rentals when logged into their accounts during booking. In Bastia you will find convenient pick-up and drop-off locations, mainly located in central Bastia and at Bastia Airport. With a large vehicle fleet to choose from, from Mini car categories to large SUV vehicles – you're sure to find the right car for your visit.
To view all available suppliers in Bastia, utilise our website and conduct a simple search. Simply enter your country, city, desired dates and then select "All Locations" from the drop down. You will then be displayed with all available suppliers for these dates. The map will also show exactly where every supplier office is located within Bastia. Filters are available to further filter the search results. These include, car type, engine type, car category, excess and many more. If you are under 26 years old, you should enter your age into the booking engine before conducting your search. This will allow us to show only those suppliers that are willing to rent a vehicle to your age group. Have a read of the minimum age requirements section for a more detailed description on applicable fees and restrictions. Overall, our website has been designed to save you time and money, and make sure your get the very best rent a car deals in Bastia.
Bastia International Airport
Located in Lucciana, Bastia Poretta Airport is approximately 11 miles southeast of the city centre. This airport is one of a handful of airports that service the island of Corsica. Consisting of one terminal, this modest airport welcomes annually 1.5 million passengers from across the European continent. Popular flight routes include; London, Madrid, Lyon, Frankfurt, Brussels and many more.
Bastia International Airport (BIA)
Website: Bastia Airport
Address: Route de l'aéroport, 20290 Lucciana, France
Telephone: +33 495 545 454
Bastia Train Station
The city has one main train station – Bastia Train Station – and it is located right in the heart of the city, just west of the port. The island is comprised of two lines, which lead from Ajaccio to Bastia and Calvi to Porto-Vecchio – with a crossing between them. Bastia Train Station is a terminus, with all the amenities you would expect from a main terminus. These include shops, waiting rooms, coffee houses and restaurants.
Bastia Train Station
Website: Bastia Train Station
Address: R20200 Bastia, France
Telephone: +33 0 495 328 057
---
Book with the best car hire suppliers in Bastia
With car rental rates for all budgets, you'll easily find the ideal rent a car in Bastia with us. Use our secure online booking engine to find the best worldwide promotions and deals. For members a further up to 5% discount is available on all bookings when logged in. Our award-winning customer service team is on-hand to help with any issues you might have during and after your rental.
Bastia is a popular destination on the island of Corsica. Due to this, two of the main of car rental suppliers have offices in the city and at both the airport and train station – Alamo and Europcar. Both suppliers have been in the industry for many years and are a popular choice amongst visitors. For those who are interested in exploring the island, consider a one-way car hire. This option allows you to collect your car in one location and drop it off in another. Often a small fee applies and paid to the local supplier. To view all available suppliers for your desired dates, simply enter your pick-up location and dates – then a full list of available suppliers is displayed. Again filters are provided to narrow your search results down to what you actual desire.
If you need more help in regard to your up-and-coming car hire, information on fuel policies, road regulations, local speed limits and more, contact our reservation agents today by phone of via email.
---
Frequently asked questions about renting a car in Bastia
We have put together a summary of the most asked questions from previous renters regarding hiring a car in Bastia. If you do not find the answer to your question here, call our team or send us an email and we'll be more than happy to help. Some of our agents have been trained on local knowledge and are at-hand to answer any car hire related questions you might have.
---
Yes, a valid credit card under the main driver's name is required for a deposit to be placed on it by the supplier. Some suppliers may require one of more credit cards. The deposit will be returned onto the credit card once the car is returned, and it is confirmed to be in the same condition as when it left. We recommend inspecting your car during pick-up, noting anything of concern on the pick-up slip. If possible, make sure you take photographic and video evidence.
It may take up to 14-days for the return of your deposit to be shown on your statement. Debit cards are not accepted for deposit purposes. The deposit amount is noted on your rental voucher in the terms and conditions. For a full list of accepted credit card types, please consult the "Supplier Payment Policy", under the "Rate Details" section of your chosen supplier. For more information, read the credit cards and deposit section.
All rental rates shown on our website contain the minimum legal requirement for insurance cover in Corsica. Included is the Collision Damage Waiver (CDW), Liability Insurance and Theft Protection. These standard insurances do not cover everything or every eventuality. We therefore encourage you to take out the Full Protection Cover during your booking. This provides added protection of loss of damage to parts of the car otherwise not covered, including tyres, mirrors and so forth. The cost is determined by the number of rental days, location and car type. Click on "Additional Information" under the "Rate Details" section to find out more.
Other insurances may be offered by the local supplier at the time of pick-up. These are totally optional, and Auto Europe does not profit from or endures said insurances. These insurances are not refundable afterwards by Auto Europe, even if deemed unnecessary. The types of insurances offered are Breakdown Assistance, Personal Effects Insurance, Super CDW and more. For more information, have a read of the car hire coverage section.
In general, the roads are very well maintained in Bastia and there is little to no traffic other than tourists that are on their way to the beach or the port during high season. Try to avoid central city areas as the roads are narrow and restrictions can apply. The island has several major roads that connect main towns and cities – Ajaccio, Calvi, Porto-Vecchio and more. Roads normally trace the coastline, although the T20 road links the north of the island to the south. If you haven't driven in Corsica before, have a read of our road rules and regulations section to find out more.
Parking is not a problem in most places on the island, and Bastia is no exception. The only difficult area to park is in the city centre and near the. It is therefore easier to park just outside and walk in or catch the local bus. On-street parking is generally free-of-charge. However, pay attention to any road signs stipulating possible parking restrictions and areas dedicated for residential parking only.
No, there are currently no tolls or motorways on the island of Corsica. Nor is there at present any plans to introduce a toll system.
No, travel with your car hire from Bastia is not permitted to leave the island of Corsica.
---
Bastia Travel Guide
The French Island of Corsica is small enough to explore by car, yet large enough to keep you entertained. From its rugged coastline to its mountainous centre, Corsica is a magical place that although being French, has retained much of its Italian roots. With mouth-watering cuisine, vibrant markets and plenty of water sport activities, travel the length of the Island from Calvi in the north, to Porto-Vecchio in the south – where you'll catch a glimpse of the island of Sardinia.
Best day trips with my car rental in Bastia
Bastia is located on the north-eastern coastline with great road links to the rest of the island. With a car hire in Bastia, you can easily travel the island and see what you want. Enjoy the Mediterranean beaches, or the rugged internal areas of Corsica. Uncover some traditional towns, amazing archaeological sites and interesting museums. From the wine vineyards to the numerous hiking trails on offer – a day trip from Bastia is highly recommended during your stay.
Perched Villages: There are numerous beautiful, perched villages around Bastia that make for a great day trip. We recommend visiting Ville di Pietrabugno, which has architecture dating back to the 15th Century. As you stroll through its narrow streets, you'll come across delightful historical fountains, traditional bread ovens and olive presses. Check out San Martino di Lota, Santa Maria di Lota and the hamlet of Furiani. The latter of which contains a Genoese tower and a wonderful 9th Century church – Santa Maria Assunta.
Mariana Archaeological Site: Only 15 miles from Bastia is the ancient archaeological Roman site of Mariana. Entrance to the site is free and contained within the old city's perimeters you'll find what is left of an old Roman marketplace, several mosaics and a necropolis. On the same site you will find the medieval Canonica Cathedral, which is dedicated to Santa Maria Assunta. As a live archaeological site, a museum is planned to open at the site too.
Wine Route: Corsica produces some fine traditional French wines, so during your visit, drive the island's wine route and uncover some traditional vineyards. Stop off at a wine estate and try some of the islands must popular wines. The Patrimonio PDO, is a fine wine produced by over thirty wineries and is endemic of the Patrimonio village. Regarded as one of the world's best muscats, the Muscat-du-Cap-Corse PDO is produced in the Nebbiu Region and a must try for any enthusiast.
Cap Corse: Just north of Bastia is Cap Corse. Ideal for hiking, Cap Corse contains Corsica's most picturesque and beautiful landscapes. Annually its beaches and unspoilt landscape draws in thousands of tourists and locals alike. The islands best hiking path can be found here – the Cap Corse Customs Officers' path – an 11-mile hiking path connecting Centuri with Macinaggio. This hike will take you through beautiful landscapes, mesmerising beaches and provide amazing views.
Corte: Located around an hour and a half by car from Bastia, you'll reach the Corsican city of Corte. Within the city you'll be able to enjoy its beautiful traditional streets, the city citadel, the regional Museum of Anthropology, the Cours Paoli and the Belvedere with amazing panoramic views over the citadel. Surrounding this city are also numerous hiking opportunities – Lake Nino, Vizzavona Forest and Restonica Gorge.
What to do in Bastia
Bastia has much to see and do, from museums to its quaint and picturesque large squares, you're sure to spend many a leisurely day wandering its pleasant streets. With many pedestrianised streets, the city is great for shopping enthusiast, with a variety of shops on offer. If you have hired a car for your trip, why not consider adding an additional driver to the booking, many suppliers offer free additional driver add-ons to save you money.
Bastia Museum: This museum is in the Old Citadel and offers up amazing views over the city and region. Dedicated to the history of Bastia, the museum depicts the city under Genoan, Pisan, British and French rule. It is housed in the former Genoese governor's palace and spread over various floors. There are lots of interesting displays and informative plaques, discussing all of the city's social, political and economical heritage. The small garden is also a must see, with its offering of amazing views.


L'Arinella Beach: This beach is the ideal place for small kids and families. Consisting of a long sandy beach, the warm waters are crystal clear and delightful. There are some coffee houses present and some activities for children. The beach is a leisurely one and half walk from north Bastia – with a coastline hugging path being provided for much of the walk. This is the perfect beach to relax on and unwind with the whole family.


Sainte-Marie de Bastia Cathedral: An atmospheric cathedral not far from the city Citadel and located down some narrow streets. The outside is said to be quite bland, but inside, visitors will be pleasantly surprised by its numerous paintings and wonderful architecture. Expect to spend some time looking around and taking in much of this cathedral's beauty. Outside is a pleasant piazza with quaint-essential French style coffee houses and restaurants.


Napoleon Street: This pedestrianised street is named after Napoleon, who was born on the island, and is located just off Saint-Nicolas Square. Down this traditional street, visitors will encounter numerous craft shops, souvenir shops and two splendid monuments. One is the Saint-Roch Oratory, built in 1604, and the other is the Oratory of the Immaculate Conception, built in 1611. Together the monuments offer up beautiful marble floors, red silk lines walls and gold monuments.


Romieu Garden: Located south of Bastia port is the Romieu Garden - one of the city's main attractions. This garden is nestled between the Terra Vecchia and Nova Vecchia districts, and is a great place for a stroll – protected from the blistering sun by the shade from the large trees. Visitors who climb the stairs will further be blessed with great views over the whole of Bastia.
---
Useful links