Car hire in Bordeaux – Gateway to South-west France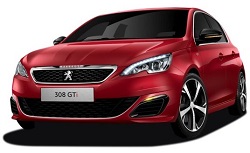 Nestling on the banks of the River Garonne, Bordeaux is a city of striking contrasts located just a few miles from the Atlantic Ocean and surrounded by lush green vineyards and forests. With all its urban elegance and provincial charm, it is a thriving and very appealing tourist destination with stunning architecture, great restaurants and the chance to taste the Bordeaux region's fine wines in bars all over the city.
UNESCO declared the historic heart of Bordeaux a World Heritage Site in 2007, describing it as an outstanding urban and architectural ensemble created in the age of the Enlightenment. With its rich cultural heritage dating back to antiquity, this most stately of French cities (the sixth largest in the country after Paris, Lyon, Marseille, Toulouse and Lille) remains elegant and expansive with a vibrant dining scene plus a whole host of top tourist attractions.
There are great public gardens to relax in and bustling markets to explore; there's even a museum dedicated to the French Resistance during the war. Most first-time visitors start off at the 12th-century Cathédrale Saint-André, a building of historical importance right in the heart of the city centre, followed by coffee and perhaps a croissant or two on the grand Place de la Bourse, a large square famous for its magnificent 18th-century buildings and innovative Miroir d'Eau (Water Mirror) feature.
In the city's environs, endless rows of vines are interrupted by the occasional castle and historic village to beguile all those who choose to explore the city's surrounding areas with a car hire in Bordeaux. With mile after mile of fertile vineyards gleaming in the year-round sunshine, this is the greatest wine-producing region in the world and many of the most famous vineyards are just a short drive from the city, namely Medoc (30 minutes), Saint Emilion (45 minutes) and Sauternes (1 hour).
Auto Europe is a very well-established travel company with over sixty-five years' experience in the vehicle rental business. Our rates are the most competitive in the car hire industry and we currently we offer more than 24,000 convenient pick-up and drop-off points in over 180 different destinations. By collaborating with all the top car hire providers worldwide, we are able to offer a comprehensive range of car categories and locations, including downtown Bordeaux, the city's international airport and Bordeaux train station.
With great prices and the highest level impressive service since 1954, booking with Auto Europe is a guarantee of quality, so when you rent a car in Bordeaux or anywhere else in France you can rest assured that your vehicle will be the best that money can buy, plus we'll be with you every step of the way. Feel free to get in touch with our reservation agents on +441233225114 if you need any help with your booking. You might also like to find out what previous Auto Europe customers thought about our car hire services in the city and elsewhere in the country by reading the comments they posted on the respective Bordeaux car hire review and France car hire review pages in our site.
For more information on renting a vehicle in Bordeaux, click on the car hire related topics listed below:
---
Where to pick up a car hire in Bordeaux
By working with all the world's top car hire providers, Auto Europe can offer you a wide choice of locations in and around Bordeaux, meaning that you can pick up your vehicle in the heart of the city and be on your way in just a few minutes. Besides the many car hire companies operating in downtown Bordeaux, there are several conveniently-located suppliers' offices in other parts of the city, such as Bordeaux Train Station and Bordeaux–Mérignac Airport.
To help you make the right choice, our state-of-the-art booking engine allows you to do an extensive search to find the best vehicle and the most suitable pick-up point for your trip. Once you've keyed in your dates, an interactive map will come up with all the available car hire locations in Bordeaux and beyond.
Bordeaux Airport
Also known as Mérignac Airport, Bordeaux Airport is the main air transportation hub for south-west France. Situated just 12 km (7.5 miles) west of the city centre, it has three terminals - namely Terminal A for international flights, Terminal B for Air France traffic between Paris and Bordeaux and Terminal Billi for popular low-cost airlines such as easyJet, Ryanair and Wizz Air. The airport boasts a good range of on-site facilities, including a wide selection of cafés, bars and restaurants in all the terminals as well as several newsagents, gift shops and large Duty-free stores. ATMs are available throughout the airport and there's even a conference and business centre where passengers can hold meetings, produce reports, etc. The car rental desks and pick-up points are located in front of the main terminal building in the dedicated rental car park, just beyond the Express car park.
Bordeaux Airport (BOD)
Website: bordeaux.aeroport.fr/
Address: 33700 Merignac, France
Telephone: +33 5 56 34 50 50
Bordeaux Train Station
Inaugurated in 1898, Bordeaux's famous Saint-Jean Station (also known as Bordeaux-Midi) is the city's main railway hub, and one of the largest and most important in the whole of France. Split into three sections, it is very easy to navigate with the main central area comprising both the Departures and Arrivals halls where regular TGV services depert to a wide range of destinations, including Paris, Sète, Marseille, Toulouse and Spain. Many of the top car hire desks are located in Hall 3 on level 1 of the station. Please note that in order to pick up your vehicle, you will need to provide your driving licence and a credit card in the name of the main driver.
Bordeaux Train Station
Website: garesetconnexions.sncf
Address: Rue Charles Domercq, Bordeaux, France 33800
Telephone: +33 892 35 35 35
---
Book with the best car hire suppliers in Bordeaux
Auto Europe is a leading international car hire company currently offering a vast selection of convenient pick-up and drop-off locations in 180 different destinations around the world, including Bordeaux city centre, Saint Jean Train Station and the city's Mérignac Airport. Thanks to our many years of experience dealing with all the global and local car rental companies, we can offer you the highest standards of service and the cheapest prices on the market.
Should you require additional information about the car hire companies we work with or their policies such as their out-of-office pick-up hours or questions regarding age restrictions, our car rental specialists are just a phone call or e-mail away and are always very happy to assist you.
---
Frequently asked questions about renting a car in Bordeaux
This section features the most frequent questions asked by people booking a car hire in Bordeaux. Scroll down for important tips relating to a wide range of essential car hire topics, such as credit cards, coverage, tolls, traffic and much more. If you need any more information, please call our reservations team on +44 123 3225 114 and they will be happy to help you with your reservation and assist you with your travel itinerary.
---
Yes, a credit card is an essential requirement for anyone hiring a car in Bordeaux. This is because the local car hire providers such as Hertz, Avis, Alamo, Sixt, Europcar, Budget, etc. need to block an amount on your card as security in case the vehicle is lost or damaged during the rental period, with the full amount being promptly refunded once the vehicle is returned in exactly the same condition the customer found it. Please note that debit cards are not generally accepted in France, plus it's also important to remember that in the case of high performance vehicles, the supplier might ask you to provide two credit cards in the name of the main driver instead of just one.
To check which type of credit card you can use to pick up your vehicle, you just need to click on the blue and white info icon (i) in the search engine results after which you'll find all the payment information relevant to your car hire in Bordeaux. For more tips on paying for your car hire in France, please consult our blog post highlighting the six most important things to know about credit cards and deposits prior to picking up your vehicle in Bordeaux.
When renting a car in Bordeaux with Auto Europe, the good news is that our car rental prices always include fire insurance, liability, collision damage waiver (CDW) and theft protection. For extra peace of mind, you can also take out our full protection policy which covers you against all eventualities whilst on the road in France, the price of which may vary according to the location, rental duration, car category and supplier. Available for little extra cost, this excellent package covers damage to glass, wheels, roof, undercarriage, towing costs, loss of keys, miss-fuelling, administration fees and much more should you need to make a claim.
When booking your low-cost car hire in Bordeaux through the Auto Europe booking engine, you can easily find out exactly what coverage is included in the price of your vehicle. After selecting your dates and car hire category, you only need to click on the blue and white info icon (i) where you'll find all the relevant coverage information such as the mileage allowance, CDW, theft and liability insurance. Please note that occasionally the local car hire company will offer you additional coverage at the time of picking up your vehicle, which is completely optional and cannot be refunded by Auto Europe even if the policy turns out to be surplus to your requirements.
Please take a look at our dedicated car hire coverage page which provides a a general overview of the types of car hire coverage you will find available for your next trip to Bordeaux.
The main roads in France are generally less congested than those in the UK, as France has approximately the same population but over twice the surface area of the UK. However, there are certain things you should keep in mind when driving your car rental in Bordeaux and elsewhere in the region. A ring road (the so-called Rocade) surrounds Bordeaux which is about 28 miles long and is usually very busy, particularly between 8-10am and again from 4-7 pm. If you are planning on driving along the major motorways out of Bordeaux on Saturdays during the summer peak season, from early July until late August, you should expect lots of traffic and possible delays. The city of Bordeaux has many one-way streets and it is recommended that you plan your route ahead of time and bring a good map or GPS navigational device with you. It is also worth noting that traffic is not allowed in the city centre on the first Sunday of each month from 10am to 7pm in summer and from 10am to 6pm in winter.
France's motorway (autoroute) network connects Bordeaux with all major cities in the country. Paris, for example, lies 364 miles away on the A10 with a journey time of about five and a half hours. Lyon, on the other hand, can be reached in about five hours by driving on the A89 for 341 miles. Toulouse can be reached in much less time: in just two and a half hours you can get to the city following the A62 for 153 miles. Our France driving guide offers tips on driving in Bordeaux and all other parts of the country.
Parking space in the central parts of the city can be hard to find. The old town of Bordeaux is a pedestrianised zone where driving is not permitted but you can easily leave your vehicle outside the zone and walk in. On-street parking is charged between 9am and 7pm Monday to Saturday and you can park in the historical centre for a maximum of one hour and in the rest of the inner city for a maximum of two hours. Some of the tram stations in Bordeaux offer park and ride services with all the tram lines (A, B, and C) having at least one such station. Please note that your rent a car in Bordeaux can be parked for 90 minutes for free in the Mériadeck shopping centre at 10 Rue Père Dieuzaide.
Yes, but only on the A63 which runs south of Bordeaux and avoids the extensively built-up areas around Bayonne and Biarritz. Likewise, the A10 motorway which heads north-east from Bordeaux to Paris is also a tolled road.
Yes. The ZPAd air protection zone of Gironde/Bordeaux means that drivers must affix a valid french anti-pollution sticker (Certificat qualité de l'Air) to their vehicles in order to drive through certain parts of the city known as low emission zones. Failure to do see will mean a hefty fine, so make sure your car hire company provides you with the sticker before departing from the car rental pick-up point.
---
Bordeaux Travel Guide
Bordeaux is one of western Europe's most popular destinations and a world centre for wine. Much of its historic quarter is very well-preserved and the whole area is classified by UNESCO as a World Heritage Site. Besides all the attractions in the inner city, there's an abundance of spectacular scenery to explore with a car rental in Bordeaux due to its close proximity to the Atlantic Ocean, Pyrenees Mountains and the many surrounding vineyards that produce the region's famous wines. Please consult our special Bordeaux travel blog post for more suggestions on where to go and what to do in the region.
Best day trips with my car rental in Bordeaux
You're spoilt for choice when it comes to jumping in the car and leaving Bordeaux for a few hours (or days) once all the city sightseeing is done. Being so close to the Atlantic Ocean means you have the wonderful option of following the coast-roadsthat run both north and south of the city for an exhilarating ride with plenty of stop-off potential for lunch or just to admire the sea views. Inland you'll find dozens of wine estates where you can tour the premises and taste the famous wines, including some of the most enchanting châteaux in the whole of France.
Please note that for customers wishing to travel beyond the city of Bordeaux, it is also possible to undertake an extended road-trip and drop the vehicle off in another city such as Nice or Paris by means of a one-way car hire which allows for more freedom and flexibility. Furthermore, if you'd like to consider sharing the driving with a friend or family member, why not take advantage of one of Auto Europe's money-saving Free Additional Driver offers to further enjoy the experience of discovering the Bordeaux wine region.
Route des Châteaux
Not to be missed is the popular Châteaux Route which runs north from Bordeaux's UNESCO-classified city centre through the Dordogne's picturesque Médoc wine region, passing some of France's most impressive châteaux along the way, most notably Latour, Margaux and Lafite Rothschild. Médoc produces some of the most renowned red wines in the Bordeaux wine region and offers some of the best wine-tasting opportunities in the whole of France, with the route providing the opportunity to see (and stop at) a succession of castles and pretty villages en route.
Biarritz
For a real taste of France's spectacular south-west coast, why not head south of Bordeaux to the fashionable seaside resort of Biarritz just a two-hour drive away. This exhilarating day-trip will take you through some of the loveliest landscapes in France, an area full of flowers, village markets and plenty of fresh sea air. Besides being an internationally-renowned surf spot, Biarritz is also famous for its fish and seafood restaurants that serve hearty meals for hungry travellers throughout the year.
Bergerac
A very pleasant round-trip from Bordeaux is Bergerac, a beautiful city surrounded by hills and vineyards and easily accessible by car. Famed for its châteaux and old half-timbered buildings, the town is quintessentially French with an intriguing mix of museums, family-run backstreet stores and several upmarket art galleries. Bergerac is also located in the heart of a charming wine region were many of the producers welcome visitors with open arms to their charming estates.
Arcachon
A half-hour drive south-west of Bordeaux brings you to the spectacular seaside town of Arcachon, notable for its oysters which are harvested in and around its beautiful bay. Arcachon is also famous for having the largest sand dune in Europe (the 2.7-kilometre-long Pyla Dune) and one of the best beaches in the entire Bordeaux area.
What to do in Bordeaux
Largely undamaged during World War II, Bordeaux's well-preserved architecture is one of the main draws for tourists visiting this fine city in the heart of Europe's most famous wine region. There's much to explore, most notably in the old quarter which in recent years has been classified as the world's largest urban World Heritage Site.
Bordeaux Cathedral: A building of great historical importance, the UNESCO-protected Cathédrale St-André was once an integral stopover on the old medieval Route of St James, one of the world's most famous pilgrimage trails. Comparable to Paris' Notre-Dame in grandeur, the cathedral is notable for its striking façade and splendid sculptures depicting the Last Supper.


Cité du Vin: Unique in the world, the futuristic-looking Cité du Vin is a new generation cultural centre housed in an ultra-modern building that showcases the vineyards of Bordeaux and elsewhere around the world with a permanent exhibition, wine culture workshops and numerous other wine-related events throughout the year.


Place de la Bourse: The epitomy of 18th-century elegance, Bordeaux's huge quay-side square is flanked by the city's former Stock Exchange (Palais de la Bourse) and the Customs Museum (Musée National des Douanes), both fine buildings that gracefully overlook the River Garonne. Don't miss the Miroir d'Eau (Water Mirror), a decorative water attraction that always catches visitors by surprise with its sudden aquatic effects.


Aquitaine Museum: The Musée d'Aquitaine offers visitors the chance to learn all about the history of Aquitane, once one of the great historic provinces of France. Bursting with fascinating exhibits, the museums's highlights include several Gallic gold coins from the time of the Romans, a rare artifact from 25,000 BC known as the Laussel Venus, a delightful 3rd-century statue of Hercules, a 13th-century figure of a knight of Curton and the 16th-century Montaigne's tomb.


Grotte de Pair-non-Pair: Located in the city's northern environs, Grotte de Pair-non-Pair is one of the oldest decorated caves in the world. Discovered in 1881 with the remains of an 80,000-year-old Neanderthal man inside, its key attractions include several ancient drawings and numerous tools from prehistoric times.
---
Useful links