Car Hire with Sixt: All you need to know about Sixt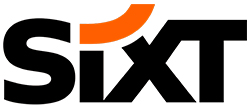 One of the first and most influential international car rental companies in the world, Sixt has a trusted reputation as a leading car hire provider that's always been at the forefront of the industry. With over 2,200 pick-up and drop-off locations available in more than one hundred different countries, it was the first car rental company to launch a website as well as the first to accept mobile reservations. It couldn't be easier to find a car hire with Sixt as its car rental services are in abundance internationally, being present in almost every major city and tourist destination worldwide with offices conveniently located at airports, train stations, cruise ports, major hotel chains and in the heart of city centres everywhere.
With a fleet of just three cars, Martin Sixt founded the company in 1912 and in doing so created Germany's very first car rental company. During World War I, its fleet was confiscated and used by the German army but business soon resumed once the war was over but the fleet was again seized at the beginning of World War II. After that, the company showed its entrepreneurial spirit by setting up a taxi service for US Army personnel stationed in Germany and Sixt followed that up by establishing the country's first radio taxi business in the Bavarian city of Munich. The car hire brand we know and love today was launched in 1951 under the name Auto Sixt and over the next twenty years it flourished with the opening of branches at the most important airports in Germany, eventually dropping the word Auto from its name.
Even in times of COVID-19 you can safely book a car hire from Sixt due to its strict health and safety measures.
Sixt Car Rental: Top prices from a leading supplier
With over 100 years of experience operating in the heart of the car hire business, Sixt stands by its 'Drive First Class, Pay Economy' motto by offering premium vehicles at non-premium prices. The company today has a fleet of over 222,000 rental vehicles comprising some of the best car manufacturers in the world, including German favourites like BMW, Mercedes-Benz, Audi and many more. Sixt's cars are regularly replaced so that its customers can feel confident that they are behind the wheel of a well-maintained and up-to-date vehicle rental, with a wide range from which to choose including convertibles, luxury cars, minivans and SUVs. Sixt continued to seize the initiative by adding several high-powered automobiles to its top-end luxury fleet in Germany, including the Audi SQ7 TDI, BMW 6 Series Gran Turismo and the amazing Mercedes-AMG CLA 45, while in the USA (more precisely Southern California, Southern Florida and Las Vegas), lucky Sixt customers can now hire the supercharged Shelby Mustang, one of the world's most iconic high-performance cars.
For almost seventy years, Auto Europe has been busy building solid business relationships with all the world's most prestigious local and international car hire suppliers, with Sixt ranked very highly amongst them. It's the essence of these synergies that have granted us the confidence to offer our many clients the very best car hire deals from the broadest-possible range of vehicles. Besides our ultra-competitive car hire services based on the lowest possible rates guaranteed, Auto Europe also specialises in motorhome hire and luxury car rentals. Waiting for your call on +44 123 3225 114, our award-winning car rental specialists are on duty seven days a week to help you with your reservation and answer any car hire-related questions you might have.
The unique Sixt car hire experience
A very pro-active entity in the global car rental industry, this popular family-run brand is a major player in other commercial areas besides car hire, including the growing car-sharing, ride-hailing and leasing segments of the market. Having moved into Switzerland, France, Great Britain, Tunisia, Morocco, New Zealand, Middle East and Africa by the end of the 1990s, the company is still 60%-owned and fully managed by the Sixt family, which is the main reason why it is the leading and a very strong car hire brand in Germany, Austria, Switzerland, Bolivia and Israel. In recent years, Sixt also expanded into the US market by offering cheaper rates on higher-end vehicles than traditional rental companies, as well as more vehicle classes for customers to choose from.
In conjunction with Auto Europe, Sixt is constantly striving to refine and modernise the car hire experience with new booking channels, award-winning advertising and cutting-edge and innovatively-streamlined work processes. The company's key strengths are its high proportion of premium brands in its vehicle fleet, along with excellent value for money and the consistent service orientation of its staff whenever you book a car hire with Sixt and wherever you are travelling in the world. Never forget that Sixt is a family business with more than 5,000 'family' members in over 100 countries and no matter how large the company grows it will always be more of a family than a business because every family is completely personalised and totally unique!