Car Hire with Sixt in Lisbon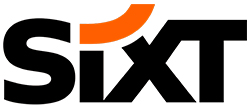 In the last years Lisbon has grown to one of the liveliest European capitals, not only for tourism purposes but also for business. For the growing numbers of visitors a rental car is the best mean to move around quickly and freely. Sixt Lisbon, with its long lasting expertise in the field, represents the perfect solution. Sixt counts to the major international car rental companies and stands for professionalism and reliability. In Lisbon and throughout the country you will find numerous pick-up points for your convenience.
Lisbon is the main city and capital of Portugal and is conveniently located in the middle of this long stretched country facing the Atlantic Ocean. It is crossed by the river Tago and spreads out across several hills. This city has picture perfect views, from the iconic old tram wagons to the amazing buildings and the breath-taking views over the ocean. To get a first glimpse of the city you should step a on a tram and stop at the ancient cathedral, known as the "Sé". On Thursdays and Saturdays you will find the very lively flea market "Feria de la ladra" behind it. In the evening you can taste some typical Portuguese dishes, and head to the Barrio Alto for some night life afterwards. Once you´ve covered the city centre, take your car rental and start to explore the outskirts and nearby cities. The first small drive should be to the Jeronimos Monastery, a stunning late Gothic building west of downtown. Close to it there is also the Belem Tower, from which the Portuguese explorers left for their missions.
Just thirty minutes north-west from Lisbon there is the lavish Pena palace in Sintra, suspended between the mountains and the sea. And another thirty minutes west of the capital there is the charming coastal city of Cascais, perfect for a quiet stroll surrounded by elegant villas. Some three hours north you can also reach Porto and try a Porto wine tasting in one of the cellars along the river crossing the city. In summer just three hours south of Lisbon you will also be able to visit Faro and the wonderful beaches of the Algarve.
Since 1954 Auto Europe strives to provide clients with the most affordable rates combined with an impeccable service. This reflects in our partnerships with with renowned and respectable local and international suppliers. Thanks to its esteemed reputation there is no need to explain why we are working with Sixt, one of the main suppliers worldwide. You can find the best offers for a car hire with Sixt in Lisbon on our easy to use web portal or call our car rental specialists directly. They are at your disposal every day of the week under the number +44 123 3225 114 and will be glad to take phone reservations, offer support or answer any questions.
Sixt Lisbon Car Rental locations
Sixt has offices at Lisbon airport and downtown. You can therefore decide where it is most convenient for you to pick up or drop off your rental car. Upon request, one way rentals can also be arranged, meaning that you can pick up you your car at one location and return it to another within the city or in another one within the country. Auto Europe's car hire specialists will check for availability and name possible extra fees. A car rental with Sixt in Lisbon makes moving around Portugal really comfortable and flexible. At pick-up just bring with you the necessary papers, in the form of your the Auto Europe voucher, a valid ID or passport, driving license and credit card bearing the name of the main driver.
---
The Lisbon Portela Airport lies just 4 miles north of the capital's city centre. A car hire with Sixt at the Lisbon airport enables you to start your journey simply and smoothly right after landing. The Sixt desk is located in the airport's car rental area. Once outside arrivals take a right turn and follow the signage to the "Rent-a-Car" area. Once arrived, you will see the Sixt desk on the left hand side of the hall.
Sixt at Lisbon Portela Airport
Desk in Terminal


Alameda das Comunidades Portuguesas

,


Lisbon

,

Portugal

1700-111




+351 255 788199

Opening Hours:


Mon - Sun – 9 AM – 6 PM
In downtown Lisbon you can conveniently choose between three Sixt stations. Before pick-up read carefully the address on the voucher and do not forget to take with you the necessary papers such as ID or passport, driving licence and credit card.
Sixt Lisbon City Office


Rua Andrade Corvo 31




Lisbon

,

Portugal

1050-008


+355 255 788 199

Opening Hours:


Mon - Su 09:00 AM - 06:00 PM

Sixt Lisbon City Office


Av.da Liberdade 185

,


Lisbon

,

Portugal

1269-050


+351 255 788199

Opening Hours:


Mon - Su 09:00 AM – 06:00 PM

Sixt Lisbon North Office


Av. Severiano Falcao Lote 2

,


Prior Velho

,

Portugal

2685-378


+351 255 788 199

Opening Hours:


Mon - Fri 09:00 AM - 06:00 PM
Yes, it is possible to pick-up a car hire in with Sixt in Lisbon out of hours. Any rentals commencing outside regular office hours will however incur a fee of EUR 40.00, VAT included, paid locally.
---
Sixt Car Hire Policies in Lisbon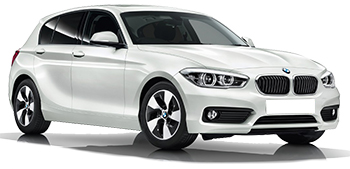 Before making a reservation it is highly recommended to check the terms and conditions applied by the car rental company. Auto Europe provides customers with very detailed information to ensure full transparency and the best possible service. Take a few minutes to read them through thoroughly. Policies can vary between car rental companies but sometimes also between countries or even cities. Following you will find a summary of the most important policies applied by Sixt for a vehicle hire in Lisbon. Should you have any further questions or concerns regarding a car hire be sure to check our section on Frequently Asked Questions or our general travel tips.
Sixt Fuel Policy
All rental cars picked up at Sixt offices in Lisbon are rented with a full tank of fuel, and is expected to be returned full at the time of drop-off. Failure to return the vehicle with a full tank will result in a locally established refuelling fee.
Sixt additional driver policy in Lisbon
If you need to add an additional driver to your car hire with Sixt in Lisbon you can do it directly at the time of pick-up. A daily fee of EUR 10.00 applies and is to be paid at the counter. All additional drivers must fill out the necessary paperwork and present an ID and driving license. Friends or family members that are not properly signed on to the rental agreement but then drive the rental car will be voided from all insurance coverage, making them liable for the total amount of any damages caused in the event of a collision or theft.
Sixt car hire age requirements in Lisbon
The minimum age to rent a car in Lisbon from Sixt is 19. Also, all drivers aged 19-24 will be subject to a daily Young Driver fee of EUR 9.50 per day or a maximum of EUR 95.00 for the whole rental period. This fee is paid directly to the local supplier. To learn more about car hire age requirements, please follow the link. You can also see the age requirements by clicking on "Info Icon" during the Auto Europe online booking process.
Sixt coverage options in Lisbon
Any rental booked through Auto Europe always includes basic insurance, which encompasses Liability Insurance, Theft Protection (TP), Third Party Liability and Fire insurance. The liability insurance requires a legal minimum coverage called "Collision Damage Waiver" (CDW). This coverage is guaranteed by the rental company through an excess. The excess is the maximum sum of money the customer is responsible for in case of damage. This sum is normally blocked in full or partially on the main driver's credit card as a guarantee. CDW never covers damage to tyres, glass, exterior mirrors, underside, interior, roof, engine, damage to the locks and loss of vehicle keys. Sixt in Lisbon applies a CDW and theft protection deductible between approx. EUR 1.450-2.600, depending on the car type.
Auto Europe offers its own and highly convenient Full Protection Coverage. Against an additional fee, damage to glass, wheels, roof, underbody, towing costs, key replacement, misfuelling, and administration fees, will also be covered. Prices vary depending on location, rental duration, car category and supplier. This adds up to the total cost of the rental paid in advance and makes it unnecessary to buy extra insurance directly by the supplier.
At pick-up the local supplier might also offer you extra insurance packages, which are usually paid on a daily basis. For Sixt in Lisbon a "Tyre and Window Coverage" for approx. EUR 10.50 a day is available, as well as a "Super CDW and TP" that reduces the excess to EUR 600.00 and costs approx. EUR 19.00 a day. Clients wishing to reduce the excess to zero can do so by purchasing the option "Super CDW and Theft Coverage Plus" at and added daily cost of EUR 35.00, per day (maximum EUR 490.00 for the whole rental). Sixt also offers Personal accident coverage called "P.A.I Locally" for EUR 7.00 per day.
To get a clearer picture on car hire coverage when renting a car you can refer to this link. You can also find more information on coverage by clicking on "Rate Detail" next to any selected vehicle during Auto Europe's online booking process.
Car Rental Extras with Sixt
For your car rental with Sixt in Lisbon you can book several extras to make your driving experience more comfortable. These extras can be booked directly through Auto Europe, who will inform the supplier in order to guarantee the availability or directly with Sixt in Lisbon when you pick-up your car hire. All of the extras listed below are available and will have to be paid locally:
GPS: the cost is approx. EUR 10.00 a day, and a maximum of EUR 100.00 per rental (VAT included and paid locally).
Child Seat: approx. EUR 13.00, per day and a maximum of EUR 130 per rental, (VAT included, paid locally).
Booster Seat: approx. EUR 13.00, per day and a maximum of EUR 130 per rental, (VAT included, paid locally).
Portable Wi-Fi Device: EUR 16.00, per day and a maximum of EUR 160 per rental, (VAT included, paid locally).
Toll Pass Service: approx. EUR 1.85, per day and a maximum of EUR 18.45 per rental, (VAT included, paid locally); available only at participating locations. This enables drivers to use the express lanes where present and to get the price automatically charged on the credit card.
Premium Emergency Roadside Service: approx. EUR 6.15, per day and a maximum of EUR 61.50 per rental, (VAT included, paid locally). This service covers keys locked in the car, lost keys, dead battery, out of gas service, spare tire mounting, and more.
Cross Border Fee: approx. EUR 80.00 per month, (VAT included, paid locally); you need to specify the countries of travel when booking.
If you would like to read more about car hire extras and local fees you can visit our dedicated section.
Please note that the above displayed prices and policies are valid as of May 2020 and are subject to change.