Car hire in Nantes – Exploring the Loire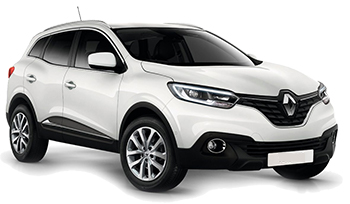 A thriving place at the mouth of the River Loire, Nantes is a fantastically creative city and one that's crying out to be visited at any time of the year. Once home to the Dukes of Brittany, it is France's sixth largest city and today is blessed with a fast-growing number of well-conceived tourist sights for people of all ages.
Nantes was the birthplace of Jules Verne, story-teller extraordinaire, and the city continues to bask in his imagination. Author of the best-selling novels Around the World in Eighty Days, Journey to the Centre of the Earth and Twenty Thousand Leagues Under the Sea, visitors can marvel at his many creations in an impressive house museum set on a hillside overlooking the Loire River.
Other must-see attractions include the city's enchanting historic centre, the Quartier Bouffay, which encompasses Nantes Cathedral (Cathédrale Saint-Pierre et Saint-Paul), the amazing Castle of the Dukes of Brittany (Château des Ducs de Bretagne), the Museum of Fine Arts (Musée des Beaux-Arts and the Jardin des Plantes, one of France's most impressive botanical gardens.
With a car hire in Nantes you'll have good access to the best of the Loire Valley wine region, which heads west from the centre of France until its outflow into the Atlantic. One of the world's most renowned areas of wine production, the Loire Valley is most famous for the high-quality Muscadet wines made in vineyards all over the Greater Nantes district, most notably Domaine de la Pépière and Domaine Luneau-Papin, two of the biggest names in the region.
With over 65 years of international car rental experience, Auto Europe can offer you the lowest rates for your next car hire in Nantes, along with exceptional customer support throughout your trip. Our rental agents are happy to help you with your reservation, so make sure you give them a call on +441233225114 and they'll immediately find you the best deal.
To find out what our customers thought about their recent Auto Europe car rental experience in Nantes, please consult our Nantes car hire reviews page where you can see their user ratings and read the comments they posted about us and our local suppliers.
For more information on renting a vehicle in Nantes, click on the car hire related topics listed below:
---
Where to pick up a car hire in Nantes
By working with all the world's top suppliers of cheap car rental in Nantes and many other major destinations in France, Auto Europe offers you a wide selection of locations in and around city to enable travellers to pick up your vehicle in the heart of the city centre and be on their way in just a few minutes.
In order to make the right choice, you just need to make a quick search in our booking engine and a list of the most suitable suppliers, car categories, pick-up points, etc. will appear alongside an interactive map with all the best locations for a cheap car hire in Nantes.
Nantes Airport
Located a few minutes south-west of the city centre, Nantes Airport consists of one passenger terminal divided into four sections. Halls one to three are situated in the main two-storey building, with the baggage-claim and check-in desks on the ground-floor and departures on the upper floor. Hall four occupies the single-floor part of the terminal building. Although Nantes Airport is rather small in size, travellers will find all the facilities they need. Currency exchange and ATMs are located in halls 2 and 3, while a manned currency exchange desk is situated in hall 4. Free Wi-fi access is available throughout the terminal and allows visitors to surf the Internet for free. Various shops are located in halls 2 and 3, as well as several eateries such as a snack-bar, bakery, cafés and restaurants dotted around the terminal building. Several airlines, including Air France, Iberia, Nouvelair, Royal Air Maroc, Ryanair, TAP Portugal, Transavia France, HOP!, Tunisair, Volotea and Vueling operate at Nantes Airport. There are also seasonal flights provided by Air Lingus, Air Corsica, Air Mediterranée, Air Transat, BMI Regional, Europe Airpost, Jetairfly, SunExpress and XL Airways France, with routes to and from the UK served by CityJet, EasyJet and Flybe.
It's easy to collect your car hire in Nantes from the airport because the desks are situated in a building in front of the terminal, next to the car park. Remember to have your voucher, a valid driving licence and credit card ready for pick-up. Make sure you know your rental conditions regarding insurance and fuel policy. Check the vehicle for any existing scratches or dents and mark them on a pick-up report. At the drop-off, your car will be inspected again for any new damage.
Nantes Airport (NTE)
Website: nantes.aeroport.fr
Address: 44346 Bouguenais, France
Telephone: +33 892 56 88 00
Nantes Train Station
Inaugurated in the 1960s, Nantes Train Station (or Gare de Nantes) is an important railway hub in the heart of the city centre. Arriving from Paris on France's high-speed TGV train service only takes a couple of hours, with Charles de Gaulle Airport a little more than 3 hours away. The local airport (Nantes Atlantique airport) is located just 15 minutes by train from Nantes city centre and is connected to the station, which now ranks as the 6th-busiest station in the whole of France. Several car hire suppliers provide cheap car hire at Nantes Train Station with their offices just off-site in Rue de Cornulier and Rue Marcel Paul. Please make sure you have all necessary documents ready when you arrive to collect your vehicle, including your passport, driving licence, valis credit card and Auto Europe car hire voucher.
Nantes Train Station
Website: sncf.com
Address: 27 Bd de Stalingrad, 44041 Nantes, France
---
Book with the best car hire suppliers in Nantes
Auto Europe is a leading international car hire company currently offering a vast selection of convenient pick-up and drop-off locations in 180 different destinations around the world. Thanks to our many years of experience dealing with all the global and local car rental companies, we can offer you the best standard of service and cheapest prices on the market.
Should you require additional information about the car hire companies we work with or their policies, for example out of office pick up or questions regarding age restrictions, our car rental specialists are just a phone call or e-mail away and happy to assist you.
---
Frequently asked questions about renting a car in Nantes
This section features the most frequent questions asked by people booking a car rental in Nantes. Scroll down for important tips relating to a wide range of essential car hire topics, such as credit cards, coverage, tolls, traffic and much more. If you need any more information, please call our reservations team on +44 123 3225 114 and they will be happy to help you with your reservation and assist you with your travel itinerary.
---
Yes. You will always be required to present a valid credit card in order to rent a car in Nantes because the local car hire supplier will need to block an amount on the card to hold as a security bond, just in case something happens to vehicle during your rental period. This amount is promptly returned as and when the vehicle is returned undamaged. Please note that debit cards are not accepted for car hire in Nantes and all other destinations in France, plus some rental car suppliers might require two credit cards instead of just one if you intend to rent a luxury- or premium-category car.
It's very easy to check all the respective credit card info on the Auto Europe website. After making a search in our state-of-the-art booking engine, you just need to click on the blue Rate Details button in the results to find all the necessary payment information in the Supplier Payment Policy Information section. For more tips on paying for your car hire in France, please consult our credit cards and deposit blog post on the subject.
When you make a search in the Auto Europe booking engine, you'll find that all the rates that come up witll include the minimum amount of legally-required fire insurance, liability, collision damage waiver (CDW) and theft protection. For drivers looking for total peace of mind during their trip, we strongly recommend our very popular Full Protection package which covers damage to glass, wheels and many other things for a small additional fee which can be selected at the time of check-out. To find out what coverage is included, just click on the Rate Details button after making a search to access the Additional Information section where all the coverage details are clearly stated. You need to be very wary when purchasing insurance from the local car rental company because Auto Europe will not be able to refund your money if the policy proves to be surplus to your requirements at the end of your trip. Please have a read of our car hire coverage blog post, along with our car hire insurance guide.
As with many large French cities, driving on the ringroad (périphérique) can be a bit slow during the morning and evening rush-hours, especially at the inner city intersections. If you're planning a sightseeing itinerary with your car rental in Nantes, it's best to organise the timing of your journey to avoid the busiest parts of the day. As a popular tourist destination, Nantes tends to be quite busy at certain times, so a good strategy is to avoid peak hours and opt for public transport to cover the shorter distances, or choose to walk in the historic centre where traffic restrictions can sometimes be a hindrance to your progress. For general advice on getting around the Nantes area and the rest of France by car, please see our France driving information page for information on local road rules, speed limits, driving distances, etc.
On-street parking in the city centre is limited to 10 hours, but for longer stays you can use one of the many car parks located in the city centre. Free parking is available on the outskirts of the city, plus there is plenty of on-street parking in operation in downtown Nantes, in the zones marked green and red (different parking rates apply). For those choosing to rent a car in Nantes, the most popular car parks for visiting the main tourist sites around Nantes city centre are Effia Médiathèque (18 Rue de l'Héronnière), Parking Graslin (Rue Jean de la Fontaine), Effia A.Briand (Place Aristide Briand), Parking Commerce (1 Allée de la Bourse), Parking Bretagne (Rue Mercoeur), Talensac (Rue du Bourgneuf/Rue le Notre), Parking Decré-Bouffay (18 rue Moulin), Parking Cathédrale (7 Rue Sully), Effia Gare Nord (Boulevard Stalingrad), Effia Cité Int. des Congrès (Avenue Carnot) and Effia Gare Sud (Quai Malakoff). Nantes also has a very efficient Park and Ride (P&R) system whereby visitors can park right on the perimeter of the inner city and travel to their chosen destination by public transport at very little cost.
Whether you need an emissions certificate (a Crit'Air vignette) will largely depend on where you're driving within France. An increasing number of cities are starting to introduce low-emissions zones to combat air pollution, so it may be worthwhile to invest in a Crit'Air vignette for your trip. Crit'Air certificates are obligatory in low-emission zones, called Zones à Faibles Emissions (ZFEs). These zones already exist in Lyon, Lille, Grenoble and Paris with more being introduced in other cities such as Strasbourg, Marseille, Toulon, Nice, Toulouse, Montpellier and possibly Nantes in due course. Any vehicle (including a car hire) that is parked or driven in restricted traffic zones need to display a 'clean air' windscreen sticker as a legal requirement in order to identify the vehicle's emissions levels (failure to do so can incur a hefty fine). Note that there are two types of restricted zone, a permanent low-emissions zone (ZCR – Zone à Circulation Restreinte) and a temporary emergency low-emissions zone (ZPA – Zone de la Protection de l'Air). The system was introduced by the French government to reduce harmful vehicle emissions in areas where the quality of the air is poor, particularly in larger cities such as Nantes. It means that certain vehicles can be refused entry based on the Crit'Air sticker displayed on the windscreen, either throughout the day or at certain times when pollution levels are high. The stickers come in six different colours – green, purple, yellow, orange, burgundy and dark grey – which are attributed according to the vehicle's type, engine capacity, age, etc. The sticker costs between €3 and €4 and can be bought online at www.certificat-air.gouv.fr. For rented vehicles, the obtaining of an emission sticker is normally taken care of by the local supplier, so in many cases you will not need to obtain one for your car rental in Nantes and other parts of France.
---
Nantes Travel Guide
Vibrant and very forward-thinking, Nantes is the bustling capital of the Pays de la Loire region of north-western France. The city has very strong historical links with the adjoining region of Brittany and is one the country's main cultural hubs with dozens of first-rate attractions and a burgeoning dining scene.
Best day trips with my car rental in Nantes
Nantes lies less than 50 kilometres from the Atlantic Ocean, which means that visitors can combine a few days of splendid city sightseeing with a period of relaxation on the region's many sandy beaches. Please note that Auto Europe has special options for you to add a Free Additional Driver to your rental contract to share the driving, or why not pick up your vehicle in one place and drop it off somewhere else with one of our one-way car hire offers.
Vineyards
15 minutes south of Nantes lies the muscadet wine region with many large, well organised vineyards to visit. The journey to Clisson in the heart of the region is an absolute delight with a car hire in Nantes, passing many old châteaux and some lovely little medieval villages en route.
Rennes
An hour and a half's drive due north of Nantes brings you to Rennes, a lovely old town and the former capital of the Brittany region. Don't miss its delightful Romanesque abbey, the Notre-Dame en Saint-Melaine, which dazzles visitors with its elaborately-sculpted façade and finely-detailed cloister.
Morbihan
About a hundred kilometres north-west of Nantes lies Morbihan, a protected area full of megalithic sites. These unique stone structures are the most ancient in the world (even older than Stonehenge and the pyramids of Egypt!) and provide evidence of a prehistoric culture of which almost nothing is known.
La Baule
La Baule (just over an hour's drive west of Nantes) is one of France's top Atlantic seaside resorts. Nestling on the Loire River estuary, it has several miles of fine sandy beaches and a sea-front promenade lined with cafés, bars, ice cream parlours and small family-run eateries serving fine home-made cuisine.
Rochefort-en-Terre
The picture-book village of Rochefort-en-Terre is the perfect spot for a nice drive out from Nantes to enjoy a lingering al fresco lunch in the main square. Considered one of France's most beautiful places, its historic centre is full of artists' workshops hidden away in attractive half-timbered, old stone houses featuring window sills bursting with bright geraniums. Don't forget your camera!
What to do in Nantes
There is much to see and do in Nantes, in fact a whole day can easily be spent just wandering around the old part of town visiting the cathedral and the magnificent castle that was once the seat of the Dukes of Britany. Here are a few suggestions to get you started;
Musée d'Arts: On the same scale as the Louvre and Musée d'Orsay in Paris, the magnificent Musée d'Arts in the centre of Nantes is the first port of call for most first-time visitors to the city. Founded by Napoleon in 1801, the collection features many masterpieces by Tintoretto, Rubens, Monet, Rodin, Kandinsky and Chagall, among others.


Passage Pommeraye: With its elaborate staircase, neoclassical statues and ornaments that climb up three floors, the amazing Passage Pommeraye is an impressive arcade lined with fashion showrooms, cake shops, avant garde jewellery boutiques and leather workshops. Famous for its beautiful entrance, the arcade was built in 1843 and today stands as one of the most inspired attractions in the whole of the city.


Quartier Bouffay: Nantes' Old Town (Quartier Bouffay) is a delightful huddle of medieval brown-and-white timber buildings and narrow cobblestone streets. Most visitors enter the district through the Porte Saint-Pierre, the main entrance point during the Middle Ages when the entire town was surrounded by defensive walls. In the Quartier Bouffay you can relax, stop at a small bakery for oven-baked cakes, take a break at a little café or dine at a traditional restaurant.


Château des Ducs de Bretagne: Built over the course of centuries, the imposing Château des Ducs de Bretagne is a monument to the city's long history. Once home to Anne de Bretagne (twice the Queen of France), its construction began in the 15th century and today the castle is one of the most visited in the country.


Nantes Cathedral: Founded in 1434, Nantes' Gothic Cathedral took more 450 years to complete. Its key features include the tomb of François II and Marguerite de Foix, along with its 11th-century Romanesque crypt which houses an exhibition of the cathedral's history. King Henry IV signed the Edict of Nantes inside the cathedral in 1598, thus guaranteeing freedom of religious practices to French Protestants, the Huguenots.


Île Feydeau: Once an island in the Loire River flowing through the heart of Nantes, Île Feydeau today is a well-preserved historic quarter full of opulent houses once belonging to the most important shipping magnates of the 1700s when Nantes was a bustling port.
---
Useful links