Car hire in Carcassonne – Saving you money on rental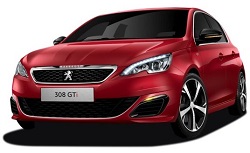 Few places in the south of France are quite as historic and picturesque as Carcassonne, a well-preserved medieval fortified city located just 60 miles south-east of Toulouse. Nestling on top of an imposing hill, this enchanting UNESCO World Heritage-classified site is still entered the same way it has been for countless centuries, via an old drawbridge leading through to an original gated doorway, offering visitors the perfect photograph opportunity from outside its ancient walls.
One of the prettiest places in the country, Carcassonne is a fairy-tale city dating back to well before the Middle Ages. Inside its walls lies a magical maze of narrow, cobbled streets lined by old buildings and dozens of magnificent museums and monuments. The centrepiece is the city's picture-book castle, an impressive building most notable for its pristine ramparts from which some of the best views of the surrounding countryside can be enjoyed, especially on a clear day.
Carcassonne is in the heart of the charming Languedoc region, a land of lush green landscapes, lovely little villages and fine, full-bodied wines. With a car hire in Carcassonne, you'll be able to tour the entire area at leisure, stopping for lunch at a typically rustic restaurant before visiting some of the wineries for which this particular part of France is so famous. Popular day-trip options from Carcassonne include the seaside city of Montpellier (home to one of the world's oldest universities) and the Pyrenees Mountain region south of the city.
You can easily rent a cheap car in Carcassonne in a few easy steps through our booking engine or by speaking to one of our award-winning rental specialists on +44 123 3225 114, who will be only too pleased to help you with all your travel plans in the beautiful Languedoc region. For more information about visiting Carcassonne and elsewhere in France, please consult our France driving guide to find out more about the rules of the road. Furthermore, you might like to visit our Carcassonne car hire reviews page to see the ratings and comments posted by previous Auto Europe customers in the city.
For more information on renting a vehicle in Carcassonne, click on the car hire related topics listed below:
---
Where to pick up a car hire in Carcassonne
It's very simple to reserve a car rental in Carcassonne. Through our numerous trusted local, national and international suppliers, we can offer great rates on car rental, regular deals and even up to 5%* off for our members when logged into their account. All our offices are conveniently located throughout France and at other key global locations. In Carcassonne this includes downtown Carcassonne, Carcassonne International Airport and at Carcassonne Train Station. We provide a large fleet of cars to choose from, from Mini categories up to large SUV categories – we're sure to have the right car for your travel needs.
To see a full list of all available suppliers for your car hire in Carcassonne, refer to our secure website's booking engine to view all the suppliers we have on offer at Carcassonne. Once on the booking engine, select desired dates, country, city and then choose "All Locations" from the drop-down field. A full list of car hire suppliers will then be displayed for all locations in your chosen city. Displayed results can be further filters based on car type, number of doors, etc. If you have less than 26 years of age, you must enter this before making your search. This will allow our system to display only suppliers willing to hire a car to your age group. Consult our minimum minimum age requirements section to see what restrictions and fees some companies may impose. We are confident that our system will save you time and money, and aid in finding you the very best rent a car deals in Carcassonne.
Carcassonne International Airport
Located on the western edge of town, a short drive from the city centre, Carcassonne International Airport Airport handles a lot of the international air traffic coming into the Languedoc region of southern France. Since the late 1990s it has been served by a growing number of budget flights to and from many top European airports, and by 2006 it had established regular flight connections with Dublin, London Stansted, Liverpool and the East Midlands, with Ryanair having more recently emerged as the chief UK carrier for the Carcassonne area. Car rental desks are all located in the airport Arrivals Hall, with pick-up and drop-off at the airport car park. Please follow the signage to the drop-off zone when you return the car.
Carcassonne International Airport (CCF)
Website: Carcassonne Airport
Address: Route de Montréal, 11000 Carcassonne, France
Telephone: +33 820 673411
Carcassonne Train Station
Located in downtown Carcassonne on the northern side of the canal is Carcassonne Train Station. Its location is ideal for those visiting the city, being only a short walk away from the city centre. This rail station provides a regional train service, including an intercity rail link to Nice, Bordeaux and Toulouse. International train connections are also available to Barcelona in Spain. The car rental desk is located in the train station lobby itself, simply follow the signs to the office, with rentals being picked up and returned to the station car park.
Carcassonne Train Station
Website: Carcassonne Train Station
Address: 1 bd Maréchal Joffre 11000 Carcassonne
Telephone: +33 468 717903
---
Book with the best car hire suppliers in Carcassonne
You'll find great offers on our website when you rent a car in Carcassonne through us. With rates suited to all budgets, all our customers are sure to save time and money when using our secure online booking engine to find worldwide promotions and deals. For our members, we also provide up to 5% discount when logged into their accounts on all bookings. Furthermore, our award-winning customer service team is on-hand should you require assistance during and after your rental.
Due to Carcassonne being a popular destination for visitors, with great air and rail links, it is no wonder that many of the best car rental suppliers are located here. From Alamo to Keddy and National, you're sure to find these and many more trusted suppliers. If you're interested in exploring further into France, consider a one-way car hire to maximise the overall experience. For a small fee, you'll be able to pick-up a vehicle in one location and drop it off in another different location. Our suppliers provide a large vehicle fleet to choose from, at numerous convenient locations across France and globally. To see a full list of suppliers, simply enter your desired location and dates, and all available suppliers for those dates will be displayed. You may also further filter these results based on vehicle type, engine size and more.
If you'd like further help on everything car hire related, what car rental suppliers are available in Carcassonne, about fuel policies and more, please contact our reservation agents by phone or email.
---
Frequently asked questions about renting a car in Carcassonne
We have compiled the following answers to the most popular questions we receive from those who decide on hiring a car in Carcassonne. If you have any further questions, not covered here, please contact our reservation agents who will be able to assist. Some agents have been trained on local knowledge and will be able to answer any concerns and issues you might have.
---
Yes – a credit card is required for collecting your car in Carcassonne. The credit card must be in the main driver's name and contain enough funds for a security deposit to be held on it by the supplier. The amount of which will be detailed on your car rental voucher. Some suppliers could request one or more credit cards, especially for those customers hiring luxury vehicles. The deposit will be returned onto your credit card once the car is returned and confirmed to be in the same condition as when it left. It is therefore vital to inspect the car upon collection and again by a member of staff when returned. We recommend taking photographic and video evidence of anything of concern and noting it on the pick-up form.
Please allow up to 14-days for the released deposit to show on your bank statement. Debit cards are not accepted for security deposit purposes. You may check which credit cards are accepted under "Info Icon" once you have chosen the supplier. The information is contained in the "Supplier Payment Policy" and on your rental voucher. Consult our credit cards and deposit section to find out more.
Rates displayed on our website include the minimum legally required insurance coverage for France. This rate is comprised of Collision Damage Waiver (CDW), Liability Insurance and Theft Protection (TP). Although useful, these insurances are basic and do not cover everything. We therefore recommend taking out our Full Protection Cover when booking. This coverage will provide a more comprehensive coverage of damage and loss to certain parts of the vehicle, including, mirrors, tyres and much more. The fee will be dependant on the number of days, location and car type. Further fee information can be viewed in "Additional Information", under "Info Icon".
Local suppliers may try and offer you additional insurances. These include but are not limited to; Breakdown Assistance, Personal Effects Insurance, Super CDW, etc. All local insurances are optional, and for the most part if you have already taken out our Full Protection Cover, it won't be needed. Any locally bought insurances are not refunded by Auto Europe, even if deemed unnecessary afterwards. Please have a look at the car hire coverage section for further information.
Traffic in Carcassonne can be quite busy in the summer but more relaxed at other times of the year. With the fortress attracting around 4 million visitors a year, including many with cars, it's worth noting that most of these visits will take place during the peak holiday season of late June through to early September. The roads in and around the city centre are properly maintained and very well signposted, so you'll have little trouble getting around with your low-cost car rental in Carcassonne if you avoid the morning and evening rush-hours. For those worried about driving in France, we recommend checking our road rules and regulations section.
Carcassonne is a well-established destination and very tourist-friendly, so you'll find that there are plenty of parking opportunities for tourists in the city centre. There are three municipal car parks located in the old quarter, the most important of which is on Chemin de Montlegun just 400 metres from Carcassonne's famous medieval quarter, near the Porte Narbonnaise entrance. Furthermore, there are three underground car parks in the city's historic Bastide St Louis area comprising around 1,000 spaces near some of the city's top tourist attractions.
No, an emissions sticker is not needed for driving in Carcassonne. However, if you wish to visit major urban areas such as Paris, Lyon, Toulouse and Marseille, then an emissions sticker is required. All cars that drive or park in a restricted area without an emissions sticker will receive a fine. These stickers must be displayed on the windscreen of the vehicle. This is a legal requirement. Stickers come in six colours, depending on the engine type, vehicle type and age. Obtaining these stickers is the responsibility of the car hire supplier – although you should confirm your car has one before driving off. For further information please speak to the supplier at location.
---
Carcassonne Travel Guide
With so much to see and do in Carcassonne the beauty of the region as a whole, can be overlooked. Once you have fully explored the medieval city with its doubled walled fortifications, and iconic watch towers, you could head into its surrounding landscape and uncover lush forests and plenty of wildlife. Go further with your car to Toulouse, or head south to Andorra, if you are feeling even more adventurous, you could drive to Marseille. The following guide has been put together to make sure you don't miss out on some key places to visit in the area.
Best day trips with my car rental in Carcassonne
Carcassonne is situated in the heart of the enchanting Languedoc region, an area dominated by vast vineyards and some of the loveliest little villages in southern France. So much awaits visitors who car hire in Carcassonne and tour the city's surrounding countryside, such as the Regional Park of the Catalan Pyrenees and the many long sandy beaches lining the nearby Mediterranean shoreline.
Perpignan: With its quaint red-roofed buildings and streets lined with palm trees, Perpignan is the quintessential Mediterranean town located just a few miles inland from the coast. Constructed in the 14th and 15th centuries, the exquisite Cathédrale Saint-Jean-Baptiste is a prime example of southern Gothic architecture with many fine features, such as a white marble high altar and an extremely rare sculpture of Christ produced in the early 14th century.
Nîmes: Nestling in the foothills of the Cévennes Mountains, Nîmes is a very appealing town with dozens of first-rate attractions, most notably a well-preserved Roman amphitheatre built in 1 AD. Don't miss the Maison Carrée located on Place de la Comédie, a delightful Roman temple built during the reign of Augustus between 20 and 12 BC and still standing proud in the centre of town.
Aigues-Mortes: Surrounded by salt marshes and wetlands, Aigues-Mortes is one of the best-preserved medieval fortifications in Europe. Rectangular in shape, its ramparts took more than thirty years to complete, and visitors are invited to walk around its robust walls beginning at the famous Porte de la Gardette. Within its walls lies a labyrinth of old cobbled streets lined with small family-run shops and outdoor eateries offering the perfect solution for a relaxing lunch break before driving back to Carcassonne.
Béziers: Less than an hour's drive from Carcassonne lies Béziers, once a thriving Roman military outpost and today an attractive tourist town full of interesting things to see and do. Its top attractions include the Saint-Aphrodise Basilica (famous for its 3rd-century sarcophagus) and the fortified Saint-Nazaire et Saint-Celse Cathedral founded in the 12th century.
Languedoc Vineyards: Spread across 245,000 hectares of verdant countryside, the Languedoc vineyards constitute the country's oldest and largest wine region. When touring the area with your car, much of your journey will pass beside the area's many well-tended wine estates, such as Domaine Ollier-Taillefer (famous for its reds) and Château St. Martin de la Garrigue where some of the best Picpoul de Pinet wines are produced.
What to do in Carcassonne
Nestling on the river Aude, Carcassonne is one of the most visited cities in southern France on account of its striking location, impressive architecture and abundance of unique cultural attractions. Here are a few suggestions to get you started on your sightseeing itinerary of the city with the best car rental in Carcassonne. Why not also share the joy of driving, with a free additional driver, you can share the driving experience with friends and family.
Carcassonne Castle: Built in the 12th century for the viscounts of Carcassonne, the city's imposing castle stands proud as the city's top tourist attraction. Visitors are free to walk along its centuries-old ramparts and stroll down the many narrow streets and alleyways located within its ancient walls. Don't miss the Tower of the Inquisition (once a prison) and the great Romanesque watchtower accessible through adjacent buildings.


Torture Museum: Grisly but fascinating, the city's infamous Châteaux Cathares et Instruments de Tortures is filled with torture instruments from the Middle Ages. Located in an eerie 17th-century building, the collection includes a large array of punitive instruments ranging from the 12th century to the French Revolution, along with accounts of the various people who played a pivotal role in the Inquisition over the centuries.


Pont-Vieux Bridge: One of several bridges spanning the River Aude, Pont-Vieux is by far the loveliest of them all. Built in the 14th century, it still fulfils its original purpose of providing a quick link between the city's lower and upper towns. It remains one of the few original medieval bridges in the whole of France and is particularly notable for its robust construction and beautiful stone arches.


Basilique St-Nazaire: The city's most important church is this impressive basilica that dates from the 11th century. Notable for its magnificent stained-glass windows (including two exceptional rose windows), the church boasts many interesting features, including a lofty Romanesque nave, lovely Gothic choir and transept, 16th-century organ (one of the oldest in France) and the original tombstone of the famous knight and nobleman, Simon de Montfort.


Bastide Saint-Louis: No trip to Carcassonne is complete without a visit to Bastide Saint-Louis, an atmospheric warren of old streets and historic buildings that perfectly complements the city's equally famous medieval quarter. Centred around an old town square, the Place Carnot, Bastide Saint-Louis is a bustling social and residential area with an excellent market and many small shops selling handmade wares.
---
Useful links