Car hire in Limoges – Unprecedented service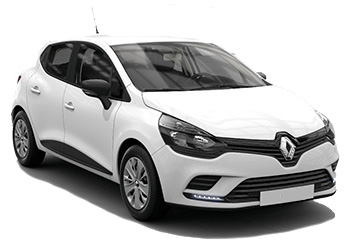 Limoges in the southwest of Francee is famous for its decorated porcelain masterpieces, those of which can be viewed in the city's museum. The historical centre of the city is of medieval timbered structures and a pleasure to explore. The city's cathedral is iconic, taking over 6 Centuries to finish. Blessed with numerous scenic views, the city has plenty of bars, coffee houses and traditional restaurants to explore. With a low-cost car rental in Limoges you'll be able to explore the city at your own pace, and even consider some day trips to Lyon, Lille and Marseille. With convenient locations within the city, airport and train station to collect, a car hire from Limoges is an extremely viable and worthwhile option.
With over 65 years of car hire experience, Auto Europe has gained substantial experience in the global car hire industry. Having partnered with many local, national and international car hire suppliers, means that all our customers can benefit from great rates, regular promotions and spectacular deals on their car rentals. From standard car hire to luxury car hire and motorhome hire, we have you covered. With convenient locations, a large vehicle fleet in which to choose from, and car categories ranging from Mini to large SUV's, you'll be spoilt for choice. Contact out reservation agents today on +44 123 3225 114 to find out more. If you haven't used our service before we encourage you to read our car hire reviews in Limoges section to see what other customers have thought.
For more information on renting a vehicle in Limoges, click on the car hire related topics listed below:
---
Where to pick up a car hire in Limoges
When you decide to opt for a car rental in Limoges, the process is easy and stress-free. We have partnered with many local, national and international car hire suppliers, to provide you with exceptional offers and rates. We provide convenient locations throughout France, including in central Limoges, at Limoges International Airport and at Limoges Benedictins Train Station. With a large fleet of vehicles to choose from, you can either opt for a small Mini category car, to a larger SUV vehicle – the choice is yours. Hiring a car in Limoges is easy, with the added benefit of saving you time and money when using our website.
It is simple to see a full list of all available locations before booking. Utilising our secure online booking engine, just enter the city you desire, the relevant dates and select to search for all locations. A full list of available car rental suppliers for those dates are displayed. Results can be further filtered by you to display results of vehicles with varying door amounts, engine types, car types and more. Do not forget to add your age if you are younger than 26 years old. This will allow our system to provide results only suitable for your age group. Our system will surely help you to find the best rent a car deals in Limoges, whilst saving your time and money.
Limoges Airport
Limoges International Airport is located around 4 miles northwest of the city. It was built in 1970 and has carried over 5 million passengers since then. The airport has a variety of shops to visit, as well as meeting rooms, car rental services and hotels within the airport's vicinity. There are also a variety of services throughout the airport such as Wi-Fi, lost property, ATM's and post boxes. Airlines such as Flybe run flights from Southampton as well as Chalair Aviation running flights from Lyon, Paris-Orly, Ajaccio and Bastia. UK based airline Ryanair charters flights to Limoges from destinations such as the East Midlands, London-Stansted, Manchester, Bristol and Leeds-Bradford. Car rental desks are located in the terminal upon exiting arrivals.
Limoges – Bellegarde International Airport (LIG)
Website: Limoges Airport
Address: 81 Avenue de l'Aéroport, 87100 Limoges, France
Telephone: +33 5 55 43 30 30
Limoges Benedictin Train Station
Dating back to 1856, but with subsequent modernisations along its life span, the Limoges Benedictins Train Station is regarded as one of the most beautiful train stations in the country. The station provides standard regional services and some long-distance rail routes. Being so centrally located has made it one of the most popular places to pick-up a rental vehicle in. There are presently two car hire provides at location, with one desk in the train terminal and the other just outside upon leaving the station.
Limoges-Benedictins Train Station
Website: Limoges-Benedictins Train Station
Address: 4 Pl. Maison Dieu, Limoges, France 87036
Telephone: +33 1 84 94 3635
---
Book with the best car hire suppliers in Limoges
Refer to our website booking engine for great rates when you rent a car in Limoges. Through us you're sure to find the best price suited to your budget, including regular promotions and deals. Become a member, and you'll also benefit from a further 5% on all your bookings throughout the year. Our award-winning customer service agents are available should you need any assistance, providing impartial advice and local knowledge.
We have partnered with the likes of Avis, Hertz and Sixt in Limoges to provide you with a greater choice of vehicles and an attractive rate on your rental. Globally we have also partnered with many local, national and international car hire suppliers. To view all available car hire suppliers for Limoges, simply conduct a search on our website. By entering the desired rental dates, all available car rental suppliers will be displayed. You can also opt for additional drivers, or a one-way car hire – both of which may impose a small daily charge by the supplier.
If you need more information about what car hire companies are available in Limoges or about their policies, please contact one of our reservation agents via email or by phone.
---
Frequently asked questions about renting a car in Limoges
We have put together a list of the most asked questions from customers who decide on hiring a car in Limoges. This list in not extensive but should cover some of the common concerns visitors have whilst renting a car in Limoges. If you have an additional question or concern, such as, age requirements, local speed limits, etc, please contact our reservation agents who will be able to help. Many of our agents have local knowledge and will be able to assist and place your mind at ease.
---
Yes, a credit card under the main driver's name is required for collecting your car rental. The supplier will use the credit card to hold a deposit on. This deposit will be released back onto your credit card once the vehicle is returned. The vehicle must be in the same condition as when it left. It is therefore important for you to check the car before you leave, noting anything of concern on the pick-up form. We would also advise taking photographic and video evidence. Upon your return, make sure a member of staff inspects the car and sign it off as okay. Only then will the deposit be released, and you should allow up to 14 working days for this to show on your credit card.
Some suppliers require more than one credit card – this is often the case for luxury cars. Debit cards are not accepted. To check what credit cards are accepted as form of payment, consult the "Info Icon" once you have chosen your preferred car rental supplier. The information is displayed under "Supplier Payment Policy". This can also be viewed on your voucher's terms and conditions. For further reading on paying for your rental in France, consult our credit cards and deposit section.
All displayed car rental rates come with the minimum legal insurance cover for France. These are collision damage waiver (CDW), theft protection (TP) and liability insurance. For a small fee, we also offer Full Protection Cover, which means that your vehicles mirrors, glass, roof, undercarriage and keys will be covered. Including coverage of administration costs, towing costs and misfuelling. The rate for this extra cover is dependent on your rental duration, location and vehicle type. By clicking on "Info Icon", you'll find all the coverage information based on your rental under "Additional Information".
It is common practice for local suppliers to offer their own insurance policies. These are optional and for the most part if you have already bought our Full Protection Cover, you should be covered. Some common insurances offered include breakdown assistance, Super CDW, personal effects insurance and many more. Insurances bought locally with supplier are not refunded by Auto Europe, even if later deemed unnecessary. If you are interested in learning more, consult our car hire coverage section.
When driving your car rental in Limoges you'll quickly come to the realisation that it is indeed a small city. This pleasantly means, that traffic is generally quite light and free flowing, other than on the busy motorways and of course during rush hour periods where traffic can become quite heavy and slow moving. There are several small, cobbled roads around the city, so please be careful when driving and be mindful of pedestrians and scooters which may be crossing. The A20 connects Limoges to several other cities such as Orleans, Chateauroux and Montauban, and can sometimes see congestion. If you haven't driven in France before, we would recommend having a read of our road rules and regulations section.
When parking in Limoges you'll be surprised to know that there are many parking options available in the city. You can either choose to park at the airport which has 2 car parks – the central car park (P1) and the side car park (P2). Or you can also choose to park at the train station Gare des Benedictins. The car park is open 24 hours per day, 7 days a week. You can also find parking at most hotels and shopping centres such as Newport Coast Shopping Centre, Newport Hills Shopping Centre and Harbour View Shopping Centre. In addition, Tustin Metrolink Station has free parking for up to 2 hours, as does the Irvine Transportation centre and Newport North Shopping Centre.
No – Limoges isn't currently covered by the emissions certificate which is required in other French cities. Introduced in 2016, the Crit'Air air quality certificate was designed to maintain the air quality in central zones of major cities, such as: Marseille, Rennes, Paris, Toulouse, Lyon, Lille, Strasbourg, Grenoble and many more. This applies to both private and hired vehicles who enter the zone or park within it. The vehicle in question must have upon its windshield a emissions sticker corresponding with the level of pollution it produces.
ZCR are zones prohibiting highly pollutant vehicles from circulating. If your vehicle does not conform, you will receive an on-the-spot fine. Stickers come in different colours, dependant on your vehicles age and engine size. You can buy these stickers online, although your hire car should come with one. If not, please ask the car rental supplier about obtaining one.
---
Limoges Travel Guide
Although Limoges isn't a French city on many visitors' minds, it should however not be overlooked. The city is beautiful, with plenty of green spaces, interesting bars, coffee houses and mouth-watering cuisine. Packed with many points-of-interest, Limoges won't disappoint you should you choose to visit. The airport and its central train station is well connected and not too far from the city itself. Its countryside is lush, has plenty of wildlife and can often be a great way to escape the stresses of modern life.
Best day trips with my car rental in Limoges
Limoges is one of the best cities to start a day trip from. With your car hire from Limoges, you can drive as near or far as you wish within France. You can discover the lush countryside around Limoges, or visit some of the country's iconic cities, such as; Paris, Lyon, Nice and many more. Staying closer to Limoges, you can visit some local towns, and enjoy its cuisine, tourist attractions and wonderful architecture. Here's what we would recommend you do during your journey.
Aixe sur Vienne: Aixe sur Vienne is the town which is closest to Limoges and is only a short train ride away. There are many attractions and things to do while you explore here such as the Jardin Jeanne d'Albret gardens with a stunning wishing well, river and bridge. You can also experience canoeing or kayaking along the River Vienne and walk along the Pont Malassert, which is a 13th century Roman Bridge. From the bridge you can see an old mill surrounded by wildflowers which makes for spectacular views. The beautiful Chapelle Notre Dame d'Arliquest is also a must see. The stunning red brick chapel was built between 1865 and 1868 and has amazing architecture as well as fabulous gardens and colourful stained-glass windows.
Bordeaux: The journey to Bordeaux from Limoges takes around 3 and a half hours, however you can lengthen this journey and stop in places such as Cognac, Saint-Emilion and Nieuil along the way. When in Bordeaux you can choose to take a trip to the world heritage site - The Old Town - full of historic buildings and spreads across the Garonne River. You can also choose to visit the Saint-Andre Cathedral which is in the city centre and was consecrated in 1096. Bordeaux is famous for being a wine region in France meaning that the wine tours of the Medoc and Blaye vineyards are an extremely popular tourist attraction. There is also wine boat tours and wine tasting.
Paris: The journey to Paris takes around 5 and a half hours but is a worthwhile experience. Paris is the capital city of France and is one of the most popular cities for tourism. With attractions such as the Eiffel Tower - one of the world's most iconic landmarks, the Picasso Museum - which is full of paintings, sculptures and rare drawings, and Notre-Dame - which is a gothic cathedral with stunning stained-glass windows, spiralling steps and huge twin bell towers.
What to do in Limoges
Limoges has plenty to see and do, from traditional restaurants to quaint coffee houses and entertaining bars. Many tourists, however, decide to explore its old centre, discovering its porcelain past and spending some time on the river. If you're considering hiring a cheap car in Limoges, you'll also be pleased to know that often additional deals and offers are available. Such offers as free additional driver, GPS included and free upgrades. We recommend the following during your stay in Limoges:
Cathedral St. Etienne: Limoges Cathedral is also known as Cathedral St Etienne, first began construction around 1273 and lasted for 6 centuries, only being finished in the year 1888 when the bell tower was connected to the nave. The cathedral is a national monument and seat of the Bishop of Limoges. The church is home to 2 stunning organs, beautiful stained-glass windows, many medieval paintings as well as 2 renaissance works. There is a tomb which has carved scenes of the apocalypse as well as a loft which was custom made by Bishop John Langeac. There is also a renaissance rood screen which was built around 1534.


Halles Centrales: Halles Centrales is Limoges local food market. Situated in a stunningly designed building, it was built in the 19th century between 1885 and 1889. Its construction is of is brick, metal, glass and zinc. The façade is made from 368 porcelain panels which represent products which are sold in the market. The market offers fresh produce such as sea food, a variety of vegetables as well as a wide selection of meats and game.


Jardin Botanique de l'Eveche : A botanical garden which was built around the 18th century and has had many alterations since. With what you see today being created between 1956 and 1961, parts of the garden were further renovated in 1976. The garden is around 5 hectares and is home to more than 3,000 plants including medicinal plants, industrial and dye plants, fodder and aromatic plants as well as several terraces which overlook the Vienne River. It is divided into a French garden and a botanical garden, with the botanical garden being divided into three sections: the historic garden, garden with themes and the ecological garden. This wonderful garden is located behind the cathedral and it is open to the public every day free-of-charge.


Porcelain Royal Limoges: The Royal Limoges Porcelain Factory is the oldest existing porcelain factory in Limoges and was built 1797. The company has been based at Faubourg des Casseaux since 1816 near to the Vienne River which was used for transporting materials which would be used in the mills. The company still uses its own clay in production today making prestigious collections and selling them worldwide. You can take a guided tour around the factory which must be done by reservation.


Parc Zoo du Reynou : The zoo was built in 1997 around a 19th century castle and is home to more than 600 animals and 130 species representing all five continents - Asia, America, Europe, Africa and Oceania. When visiting the zoo, you'll see many wild animals as well as a vast amount of plants. You can also meet some of the animals during the "Activity Explorer Zoo", whilst you carry out practical workshops while accompanied by a trainer. You will find restaurants, snack bars, a souvenir shop and playgrounds present at the zoo.
---
Useful links