Car hire in Toulouse – Gateway to Southern France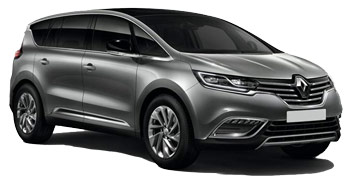 Capital of the Occitanie region of southern France, Toulouse is a charming metropolis with the heart of a village, a place that offers a wonderful quality of life with an abundance of lush green countryside just a few minutes' drive from the city centre. It's also within easy striking distance of the imposing Pyrenees Mountains and the Mediterranean Sea, both just a couple of hours away by car.
Known as the Pink City due to the colourful brickwork of its architecture, Toulouse is one of France's best-preserved Renaissance cities and the whole area is bursting with UNESCO World Heritage Sites, including the magnificent Basilique Saint-Sernin, a Romanesque church dating from the 11th century that was once a popular stopover on the Way of Saint James route to Santiago de Compostela in northern Spain.
Visitors to Toulouse are often beguiled by its warm and inviting atmosphere, as well as its art museums and fine regional cuisine. Surrounded by magnificent scenery, it is filled with historic grandeur and there are many vestiges from its golden age between the 12th and 15th centuries. Lovers of architecture will find many exquisite buildings to admire in Toulouse, most notably its lovely old town hall known as the Capitole.
Toulouse and the surrounding Occitane region is prime road-trip country with countless options for an exhilarating drive through miles and miles of vinyards, passing through a string of medieval towns and vilages en route. A particular highlight for people who rent a car in Toulouse is the chance for a leisurely drive through the Regional Natural Park of the Ariège Pyrenees where visitors can enjoy gourmet encounters, tastings of local products, zoological observation hikes and even a Nordic-like experience in the shoes of a trapper!
Auto Europe offers great deals on car hire in Toulouse and elsewhere in southern France, with pick-points available at the city's international airport and Toulouse Train Station. With us you can choose from a large selection of rental companies and vehicles to find the best deal for your road-trip around the Occitane region, and always at the cheapest prices on the market. Please feel free to contact our rental specialists on +44 123 3225 114 should you need any help with your reservation, they'll be more than happy to assist you. There's no better opinion of Auto Europe's local car hire services in Toulouse than from the customers themselves, so please visit our Toulouse car hire reviews page to read what they had to say about their recent car rental experience in the city.
Founded in 1954, Auto Europe is a well-established car hire company with more than 24,000 vehicle collection points in over 180 different countries to offer. You can confirm your reservation through Auto Europe's state-of-the-art booking engine in just a few clicks by selecting your dates and destination, after which you'll be presented with the cheapest deals available anywhere on the Internet. You can save even more money by taking advantage of our special promotions offering Free Additional Drivers, GPS included, free winter tyres, etc.
For more information on renting a vehicle in Toulouse, click on the car hire related topics listed below:
---
Where to pick up a car hire in Toulouse
By working with all the world's top car hire providers, Auto Europe can offer you a wide choice of locations in and around Toulouse, meaning that you can pick up your vehicle in the city centre and be on your way in a few minutes. Besides the many car hire companies operating at Toulouse Airport, there are several conveniently-located suppliers' offices in other parts of the city, most of which are in close proximity to Toulouse's top tourist attractions, such as Place du Capitole (the beating heart of the city) and Saint-Etienne Cathedral, one of the most impressive churches in France.
To help you make the right choice, our state-of-the-art booking engine allows you to do an extensive search to find the best vehicle and the most suitable pick-up point for your trip. Once you've keyed in your dates, an interactive map will come up with all the available car hire locations in Toulouse.
Toulouse Airport
Located a few kilometres north-west of the city centre, Toulouse–Blagnac Airport handles flights to more than seventy different cities, mostly in Europe and North Africa, plus a few additional seasonal long-haul destinations. Currently catering for around 10 million passengers each year, Toulouse Airport first came into existence in 1928 and by the late 1940s its runway had been lengthened to 2,500 metres (8,200 feet). 1953 saw the opening of the airport's very first passenger terminal and soon after many additional improvements were made in order to accommodate larger aircraft. Today, Toulouse-Blagnac Airport is a hub for the airline Volotea and a focus city for Air France, easyJet and Ryanair. All the leading car hire companies are represented at the airport and their reception desks can be found in the Arrivals Hall. Make sure you have all your documents handy when you arrive to pick up your vehicle, including your passport, driving licence and coverage details.
Toulouse Airport (TLS)
Website: toulouse.aeroport.fr
Address: 31703 Blagnac, France
Telephone: +33 825 38 00 00
Toulouse Train Station
Located north-east of the city centre, Toulouse Train Station was an important stop on the first-ever line to open between Toulouse and Bordeaux. Founded in 1853, the station now caters for more than 350 trains every day, many of them carrying tourists looking to explore the beautiful Occitane region of southern France. The station is divided into two main sections, one for passengers and the other used for dealing with people's luggage. Passengers looking to book a car hire in Toulouse will find a good selection of Auto Europe's partner companies in close proximity to the station building.
Toulouse Train Station
Website: garesetconnexions.sncf
Address: 64 Boulevard Pierre Sémard, Toulouse, France 31500
Telephone: +33 892 35 35 35
---
Book with the best car hire suppliers in Toulouse
Auto Europe is a leading international car hire company currently offering a vast selection of convenient pick-up and drop-off locations in 180 different destinations around the world. Thanks to our many years of experience dealing with all the global and local car rental companies, we can offer you the best standard of service and cheapest prices on the market.
Should you require additional information about the car hire companies we work with or their policies, for example out-of-office pick-up/drop-off arrangements or questions regarding any age restrictions that might apply, our car rental specialists are just a phone call or e-mail away and always very happy to assist you.
---
Frequently asked questions about renting a car in Toulouse
This section features the most frequent questions asked by people booking a car hire in Toulouse. Scroll down for important tips relating to a wide range of essential car hire topics, such as credit cards, coverage, tolls, traffic and much more. If you need any more information, please call our reservations team on +44 123 3225 114 and they will be happy to help you with your reservation and assist you with your travel itinerary.
---
Yes, you will always require a credit card to pick up your car rental in Toulouse because most car hire suppliers will want to block a specific amount on your card, which is held as a security bond in case the vehicle is returned damaged. This amount is promptly released when the car is returned without any scratches or dents. Please note that debit cards are not accepted in France.
It's also worth noting that anyone planning to rent a luxury or premium car might be asked for two credit cards instead of just one due to the high value of such vehicles.
To check which type of credit cards are accepted, please click on the blue and white info icon (i) when making a search and you'll find all the necessary payment information. Please consult our credit cards and deposit blog post tips and advice on paying for your car hire in Toulouse.
You might also want to find out about the six most important things to know about credit cards and deposits before picking up your low-cost car rental in Toulouse.
All of Auto Europe's car hire rates in Toulouse and elsewhere in France include fire insurance, liability, collision damage waiver (CDW) and theft protection. Please consult our Car Hire Coverage page to find out the key points to remember about car hire coverage before embarking on your trip.
Auto Europe's very reasonably-priced Full Protection package includes cover for any damage to glass, wheels, roof, under-carriage, towing costs, loss of keys, miss-fuelling, administration fees and much more. Please note that the price of this package may vary according to the location, rental duration, car category and supplier.
If you'd like to find out exactly what coverage is included in the price at the time of making your reservation, just click on the blue and white info icon (i) after making a search in the Auto Europe booking engine and you'll find all the specific coverage details such as the mileage allowance, CDW, theft and liability insurance. Should something unexpected happen during your trip, please consult our dedicated section explaining how to make a claim and get your money back. Please bear in mind that should you purchase any additional insurance from the local car hire operator, Auto Europe cannot refund any of the amount if the policy proves to be surplus to your requirements. Car hire coverage can be a complex issue and for this reason we urge you to check out our blog post on this subject which provides a general overview of the types of car hire coverage packages available.
Driving in Toulouse is not overly complicated, though you should expect heavier traffic during the summer months than other times of the year. Furthermore, it's important to keep in mind that the city centre has many narrow streets, as is the case with many European cities. Parking can also be very difficult to find. When planning on going into the centre from the suburbs in a rent a car in Toulouse, it is recommended that you park your rental car near a metro station and travel by metro. This option is often easier and stress-free. Toulouse has easy access to four local motorways, the A61, A62, A64 and A68. From these motorways you can easily travel to neighbouring regions and cities. For more information, please have a look at our Information page.
Since on-street parking opportunities are quite limited in Toulouse, it's best to use one of the car parks in the city centre around Place de l'Europe, Place Arnaud Bernard, Place du Capitole, Place Victor Hugo, Place Saint Aubin, Boulevard Carnot and Place Saint-Etienne. In the blue zones of Toulouse you can park for free for limited times of the day between Monday and Saturday with the use of the international blue parking disc. Near the city's tram stations, you can park very cheaply and use the public transport to the centre of town.
Yes. An anti-pollution sticker is now necessary in almost all French cities, including Toulouse. Toulouse is the industrial centre of the Occitanie region with many large factories such as Airbus and its flourishing chemical industry affecting the quality of the air. Therefore, the region sometimes suffers from a high level of pollution which usually increases during the winter months. The ZPA Air Protection Zone of Toulouse is a temporary environmental area that covers large parts of the city and its borders around the ring road known as the périphérique. Temporary driving restrictions in the ZPA zone depend on many factors, such as the age of the vehicle and fuel type, plus the local weather conditions sometimes play a role in connection with holidays and trade fairs happening in the city. If you intend to drive through the city's low-emissions zone, please make sure your car hire supplier provides you with the necessary sticker to avoid any hefty fines during your trip.
---
Toulouse Travel Guide
Boasting a fine array of first-class museums and monuments, Toulouse is the natural gateway for anyone visiting the enchanting Occitane region of southern France. The fourth-biggest city in the country after Paris, Lyon and Marseille, it is affectionately known as La Ville Rose (the Pink City) due to the warm evening glow of many of its buildings. Home to many stately buildings and two UNESCO World Heritage sites, namely the Canal du Midi and the Basilica of St Sernin (the largest Romanesque building in Europe), this charming and very old city has many attributes to attract the modern tourist, including a year-round temperate climate and a fine-dining tradition in its many excellent restaurants both downtown and in the suburbs.
Best day trips with my car rental in Toulouse
With an abundance of unspoilt countryside and plenty of wide open spaces, the Toulouse area is prime terrain for an exhilarating road-trip in and around the surrounding areas. A short drive from the city centre will take you through old villages full of character and historical attractions and across rivers and canals, which the chance to stop and taste the wines in some of the most picturesque vineyards in southern of France.
For clients wishing to go beyond the city with their car rental in Toulouse, why not drop off your car rental somewhere else with a one-way car hire to allow you lots more freedom and flexibility during your trip.
Carcassonne
One of the most attractive places in France, the medieval city of Carcassonne is an hour's drive south-east of Toulouse and makes for a pleasant day-trip including plenty of options for a delicious regional lunch overlooking the wonderful Languedoc countryside. An impressive fortified settlement located at a height of several hundred metres, it is famous for its castle and fine Gothic cathedral. Don't miss the lovely Saint-Nazaire Basilica with its magnificent interior and beautiful stained-glass windows.
Pyrenees Mountains
Located around 100 kilometres south of Toulouse, the Regional Natural Park of the Ariège Pyrenees is an excellent choice for a day-trip from the city due to the many attractions to be found within its perimeter. Visitors young and old alike can explore caves and canyons, enjoy pony-trekking adventures and meet the many local craftsmen and women who will let you try and buy their home-made products.
Lourdes
An enjoyable three-hour drive north-east of Toulouse brings you to Lourdes, one of the world's most famous religious shrines. The town rose to prominence in 1858 when a young girl, Bernadette Soubirous, saw visions of the Virgin Mary. She was later canonized and visitors can learn all about her life and experiences in museums and attractions around the town.
Bordeaux
Bordeaux, one of the great wine cities of the world, lies a comfortable two-and-a-half-hour drive north-west of Toulouse on the excellent A62 motorway. Besides its ancient port area, now a vibrant dining and night-life zone, the city's attractions include many first-rate museums and other cultural attractions, as well as some of the most welcoming vineyards in France.
What to do in Toulouse
The centre of Toulouse is fairly flat and compact and visitors can find many of the top attractions in close proximity to one another. Its picturesque old quarter is very well-preserved and the whole area is classified by UNESCO as a precious World Heritage Site. Key sights include the Cité du Vin (an ultra-modern wine attraction), the Aquitaine Museum and Bordeaux Cathedral, which in terms of grandeur is comparable to Notre-Dame Paris.
Cathedral Saint-Etienne: Dating from the early 13th century and constructed over five centuries, Toulouse's magnificent cathedral features an imposing tower and some splendid stained-glass windows. Also worth seeing are its ornately adorned chapels and a series of exquisite tapestries from the 16th-18th centuries.


Basilica Saint-Sernin: Of equal interest is Saint-Sernin Basilica, begun in the 11th century and one of the largest Romanesque churches in the world. Built to serve the pilgrims on their way to Santiago de Compostela in neighbouring Spain, pilgrims still flock to the church today to admire the carvings, gilded ceiling frescoes and pipe organ built in 1888.


Place du Capitole: With its pink bricks and majestic façades, Place du Capitole is the city's timeless town square and very often the first port of call for most first-time visitors to the city. Seat of the municipal government since the 12th century, the Hôtel de Ville (Town Hall) is the main focus of attention, most notably the Salle des Illustres which is adorned with many rare post-impressionist paintings.


Museum of Fine Arts: Opened in 1795, the Musée des Augustins is Toulouse's magnificent Museum of Fine Arts which features a large collection of paintings from the French and Italian schools, ranging from Neoclassicism to Realism. Housed in the 14th-century Augustines Convent, the museum's star exhibit is its impressive collection of Romanesque sculptures, one of the rarest of its kind in Europe.


La Cité de l'Espace: Arguably the most popular attraction in Toulouse, especially amongst younger visitors, La Cité de l'Espace focuses on meteorology, space exploration and the make-up of our solar system. Key exhibits include a full-scale replica of the Ariane 5 rocket launcher, a replica of the MIR Space Station (which was used to train astronauts going to the space station) and one of only two pieces of moon rock on display in France (the other is in Paris).
---
Useful links