Car hire in Bergerac – Heart of the Dordogne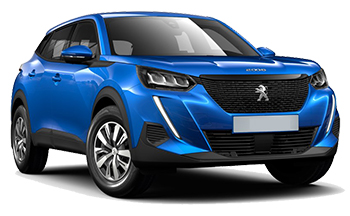 Regarded as a must for any wine enthusiast, the lovely French town of Bergerac is located in one of the most picturesque parts of south-west France. An old traditional town, much of its historic centre is comprised of half-timbered buildings, whilst the local Dordogne countryside is dotted with castles and stately buildings, which you can freely explore with a car hire in Bergerac.
If you're interested in getting away from the hustle and bustle of life in the big cities such as Bordeaux and Toulouse a short drive away, Bergerac with all its beautiful surroundings and rural activities is a wonderful place to visit. It is also a place that looks after its architectural, natural and industrial heritage by offering visitors the chance to immerse themselves in the local culture.
Check out the Musée du Tabac which illustrates the history of the tobacco industry and its role in Bergerac's fortunes before enjoying a relaxing river cruise on the Dordogne. Another highlight is a visit to the Maison des Vins de Bergerac where you can learn all about the local wines. The building itself - a 17th-century mansion - is built around the timber-and-brick Monks Cloister and wine lovers can enjoy films, tastings and the experience of the Vinothèque, a unique wine discovery area.
Auto Europe is an international car hire broker with over 60 plus years of experience. Through its trusted partners, it provides car hire, luxury car hire, motorhome hire and a transfer service at numerous convenient locations worldwide. By partnering with local, national and international car hire suppliers, it is able to provide competitive quotations, great deals and amazing complimentary add-ons. Auto Europe offers the best rates for car hire in Bergerac and elsewhere in the Dordogne region, and always with the highest standards of customer care.
Auto Europe has strong working partnerships with all the world's most prestigious car hire suppliers. We can also provide you with the right vehicle for your trip at the right price, whether it's a few days' sightseeing in Bergerac or a relaxing drive along south-west France's rugged Atlantic coast just a few kilometres away. Our experienced rental specialists can be reached on +44 123 3225 114 should you need any help whatsoever with your reservation.
If you'd like to see what other Auto Europe customers thought about their car rental experience in the city, please check out their ratings and read the comments they posted on our Bergerac car hire reviews page for added peace of mind.
For more information on renting a cheap car hire in Bergerac, click on the car hire related topics listed below:
---
Where to pick up a car hire in Bergerac
For those who choose to rent a car in Bergerac, Auto Europe has a wide variety of convenient locations in and around the inner city, enabling you to pick up your vehicle quickly and be on your way in just a few minutes. Besides the many car hire companies operating at Bergerac Airport, there are several well-located vehicle collection points in other parts of the city, such as Bergerac Train Station.
To help you make the right selection, our high-tech booking engine enables you to do a full search for the best vehicle for your trip and to find the most suitable pick-up and drop-off points to suit your itinerary. Once you've chosen your dates and destination, a mmap can be toggled with all the best locations for your next cheap car hire in Bergerac.
Bergerac Airport
Located just two miles from the town centre, Bergerac Airport is a key arrival point to the town and region as a whole. This small airport has a large number of annual passenger figures served by seasonal flights mainly to and from the UK. Airlines using this airport include easyjet, Jet2, Ryanair and Transavia. The airport consists of one main terminal and two runways. The car rental suppliers are located next to the Arrivals Hall, right next to the taxi stands, with rental vehicles being picked up and returned at a designated car rental car park across from the Departures Hall.
Bergerac Airport (EGC)
Website: bergerac.aeroport.fr
Address: Route d'Agen, 24100 Bergerac, France
Telephone: +33 5 53 22 25 25
Bergerac Train Station
Located in the centre of town, Bergerac Train Station is well situated for visitors looking to pick up a car hire in Bergerac and expore the surrounding Dordogne region, wthout doubt one of the most scenic parts of the country. Known locally as Gare de Bergerac, the station is served by regular rail services from Bordeaux, Paris, Lyon and Toulouse. Many top international car hire companies offer rentals in and around the Bergerac Train Station area, some of which have their offices in streets close to the station building, such as Avis and Europcar.
Bergerac Train Station
Website: SNCF French Railways
Address: 24100 Bergerac, France
Telephone: +33 553 635 380
---
Book with the best car hire suppliers in Bergerac
Auto Europe is an award-winning global car rental company offering a broad selection of convenient pick-up/drop-off locations in more than 180 popular destinations worldwide. Thanks to our many years of experience collaborating with all the global and local car rental companies, we are able to offer you the highest standard of service and the cheapest prices on the market, with a large number of top suppliers operating in and around the city when you rent a car in Bergerac.
Should you require additional information about the many prestigious car hire companies we work with or their operational policies such as their out-of-office pick-up/drop-off procedures or any questions regarding age restrictions etc, then our car rental specialists are just a phone call or e-mail away and are always very happy to assist you.
---
Frequently asked questions about renting a car in Bergerac
This section features the most frequent questions asked by people booking a car hire in Bergerac. Scroll down for important tips relating to a wide range of essential car hire topics, such as credit cards, coverage, tolls, traffic and much more. If you need any more information, please call our reservations team on +44 123 3225 114 and they will be happy to help you with your booking and assist you with your travel itinerary.
---
Yes. The main driver will always require a credit card in his or her name to rent a car in Bergerac and all other parts of France. This is because local car hire suppliers will need to block a specific amount on the card, which is then held as a security bond in case the vehicle is stolen or damaged in any way. The amount is released and the money promptly returned once the vehicle has been returned without any issues. Please be aware that a second credit card might be requested in the name of the main driver for vehicles in the prestigious luxury and premium categories due to high value of such cars.
You can find out such things as the amount of the deposit and the type of credit card required simply by aking a quick search in the Auto Europe booking engine. Just click on the blue +Rate Details button in the results and all the respective payment information can be found in the Supplier Payment Policy Information section. For more related tips on picking up your car hire in Bergerac, please consult our dedicated credit cards and deposit blog post on the subject. More useful advice can be found on our car hire credit card info page.
Whenever you start searching for a cheap car rental in Bergerac on the Auto Europe website you'll find that all the rates quoted in our booking engine include the minimum amount of legally-required fire insurance, liability, collision damage waiver (CDW) and theft protection. Some parts of the vehicle might not be covered, such as the wheels, wing mirros etc. so for this you'll need to pay a little bit more for Auto Europe's full protection package which covers any damage to the car's glass, wheels, roof, undercarriage, towing costs, loss of keys, miss-fuelling, administration fees, etc. Please note that the price of this package may vary according to the location, rental duration, car category and supplier. Just tick the required box at the time of checking out. Please take a look at our dedicated page to learn about all the key points about car hire coverage.
Like the credit card info, it's very easy to find out what coverage is included in the price when searching for cheap car hire in Bergerac. Once you have chosen your travel dates, car category and supplier, all you need to do is click on the ble +Rate Details button where you'll find all the information relating to coverage like the mileage allowance, CDW, theft and liability insurance in the Additional Information section. Please note that if you decide to buy any additional coverage from the car rental company at the time of picking up your cheap car rental in Bergerac, Auto Europe will not be able to refund any of the money, even if the policy you purchased proves to be surplus to your requirements. Please see our car hire coverage blog post and car hire insurance article for more help and suggestions relating to car hire coverage.
Although Bergerac is a small town by comparison to others, there are plenty of central parking opportunities. A total of four free car parks exist, which are ideal for leaving your car rental in Bergerac and visiting all the main tourist sights. One such car park is available at the train station, whilst another is located near the river on Quai Salvette. A further five car parks are available at key locations in and around the town centre. However, these are not free and are charged on an hourly basis. On-street parking is available but in high demand. You should always check for any parking restrictions before parking your vehicle. Any fines incurred will be forwarded to you by the car hire supplier, plus an additional administration fee.
You shouldn't encounter much traffic around Bergerac and very little within central locations. Problematic areas include the bridges and some of the old town. Large intersections can also see relatively slower moving traffic. As in all places, it is recommended to try and avoid the rush hour. Heading west along the A89 you will reach Bordeaux in around one hour and a half. Southeast from Bergerac will take you to Toulouse along the N21 and A62. Have a reach of road rules and regulations in France to find out more on driving in the country.
---
Bergerac Travel Guide
The picture-book medieval town of Bergerac is the perfect spot for a leisure break at any time of the year. Located deep in the heart of the Dordogne, one of Europe's most prominent wine regions, it offers visitors a quintessential Gallic experience including gourmet dining, sipping celebrated wines and exploring the town's fascinating Old Town where a plethora of unique tourist attractions await the curious visitor. Auto Europe has all the flexibility you need for a fun-filled itinerary with your cheap car hire in Bergerac with a range of offers at your disposal, including our popular Free Additional Driver promotion to reduce the amount of time you spend at the wheel and the option to pick up your vehicle in one place and drop if off in another with a one-way car hire.
Best day trips with my car rental in Bergerac
Bergerac's perfect location in one of France's top wine-producing regions means that much of the surrounding countryside is dedicated to this ancient skill. With a car hire in Bergerac you can not only visit some of its numerous countryside castles, but also take the opportunity to go on some rural hiking trips or canoeing adventures. We would recommend the following day trips during your visit to Bergerac;
Monbazillac Castle: If you are looking for something a little closer to Bergerac, then why not pay a visit to the 16th-century Monbazillac Castle. Constructed in the Renaissance and Medieval architectural styles, this castle is now owned by the Monbazillac winery and is free to visit. Inside the castle you'll be able to explore the popular wine and vineyard museum and another museum on the theme of Protestantism. Access is available to the castle cellars and numerous other rooms, some of which offer spectacular views towards Bergerac and the Dordogne River.
Issigeac: During your visit to this quaint little village you'll be immediately transported back to medieval, Renaissance and Gothic times through its 13th-century buildings and half-timbered homes. The most visited buildings in the village are the La Maison des Tetes in Rue de la Saucisse and those of the bishops of Sarlat. We highly recommend visiting this village on a Sunday when the local market is at its most bustling.
Bridoire Castle: This 15th-century castle located in the Monbazillac vineyards is a great place to visit, especially for those interested in history and culture. Across its fifteen rooms, you'll be presented with period features and furnishings. Along with an underground prison, you can also visit the King's room, billiards room, chapel and dining room. Another key reason for visiting this castle is the entertainment programme, which includes armour games, crossbow shooting and ski racing.
Maxange Grotto: If you like grottoes, then a visit to Maxange Grotto is a good option. Discovered by chance over twenty years ago, this grotto is also known as the Grotto of Stars. Regarded as one of the most beautiful French grottos, it has been around 60 million years in the making. Crystallites cover the while ceiling and provide an amazing array of colours in its two caves. Visitors can also take advantage of the on-site shop and coffee house.
What to do in Bergerac
Bergerac although small and compact, has plenty to see and do for any visitor. Along with its traditional architectural gems, Bergerac also has numerous museums, monuments, restaurants and exquisite coffee houses to enjoy. Take time to explore its shopping district and quaint old town before taking a leisurely cruise on the river. When you rent a car in Bergerac you'll have the freedom to explore the town exactly as you wish, without the need to be restricted by any local public transport time-tables.
Tobacco Museum: In contrast to what some visitors might think, the Tobacco Museum is not dedicated to promote tobacco itself. Within its walls, this museum contains some unique collections showcasing the impact the tobacco plant has had on societies throughout its 3,000-plus year history. The museum is housed in a splendid 17th-century historical building right in the heart of Bergerac.


Bergerac Eglise Notre Dame: North of Bergerac's old town is the Eglise Notre Dame. Although smaller in stature compared to other well-known Notre Dame churches, nevertheless inside you'll be totally amazed by its ceilings, paintings and stained-glass windows. Outside the Notre Dame are small, atmospheric coffee houses and some eateries to enjoy. The church itself is constructed in a Gothic style, with a very large spire that can be easily seen from afar. We recommend visiting on a day when the organs are being played.


Bergerac Aqua Park: Great for the whole family and those with younger kids, the local Bergerac Aqua Park is a great way for the whole family to enjoy itself. On-site you can hire a box, which includes two sun loungers, table, chairs and plenty of shade. The park itself has a total of four water attractions, a large pool, two children's pools and a splash-pool for the slides. Wooden benches and tables are provided for those wishing to picnic, whilst a grass area is also available to relax upon.


Chateau Corbiac: If you head north from Bergerac by car you'll come across Chateau Corbiac, a charming and beautiful chateau dedicated to wine lovers. A guide at the chateau will take you through a wine-tasting journey, explaining the different vintages before elaborating more on the chateau's colourful history. White, red and rosé wines are all on offer – all of which are available to purchase once the wine-tasting event is finished.


Costi Museum: If you are a lover of sculptures in bronze and plaster, the Costi Museum contains around sixty wonderful exhibits under its beautiful cellar ceiling. This museum showcases the life's work of Constantin Papachristopoulos who was taught by Bourdelle – with sculptures created from the late 1920s until the early 1970s. The museum is housed in the Petite mission building, which in itself is very beautiful and traditional.
---
Useful links