Hire a Luxury or Sports Car with Auto Europe

Have you have booked your trip and now all that is left is adding the final touch? For the more prestigious traveller, Auto Europe offer a range of luxury vehicles to suit the most distinguished tastes. Experience a first-class drive in well-known destinations such as Nice on the French Riviera or drive through the English countryside when you pick up in London.
What is your dream car? The good news is that your options are literally limitless. Auto Europe offers an amazing choice of luxury and sport cars. Start your search online and find the perfect vehicle for your next holiday!
Are you looking for a particular car? No problem! Give us a call on +441233225114 and we will do our best to accommodate the luxury car hire of your choice at one of our numerous destinations around the globe. From the Bugatti Veyron to Maclaren MP4-C - you order, we deliver!
Extraordinary Car Rental: The Drive of Your Life
Not many people will experience the thrill of a ride in a luxury car. For most of us these elite vehicles are simply too expensive. However, now with Auto Europe you can experience the thrill of cruising in one of these cars with a luxury car hire. Pull over in front of a swanky hotel or drive along a posh boulevard in Cannes in a sure-fire head-turner at almost half the price you would pay elsewhere.
These cars are the ultimate peak of the automotive technology with each model bringing you a rush of adrenaline and the sense of power. Explore the world behind the wheel of a legendary sports car and feel the glamour in an sleek luxury car.
Exclusive Cars from Auto Europe
Auto Europe offers a wide range of exotic car hire including Bentleys, Rolls Royces, Ferrari's and everybody's favourite, Lamborghini's. Such a vast selection may make it difficult to choose only one brand! You can compare up to four exclusive car brands before you finally decide on your luxury car hire. Each model will have a detailed fact sheet to help you decide which vehicle will be perfect for you.
Book a Ferrari 458 Italia Spider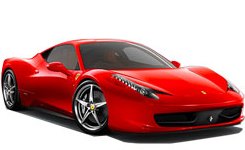 The most amazing car Italy has ever produced, the Ferrari 458 Italia Spider, is more than just a car. It is simply a work of art and the Mona Lisa of the luxury car world. Powered by a 562 hp V-8 engine and inspired by F1 suspension, Ferrari 458 Italia Spider will turn the calmest person into a race driver.


Book a Lamborghini Aventador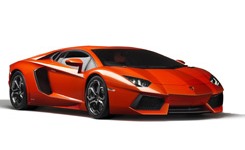 Lamborghini's recent addition to an already impressive fleet of super cars is named after a thousand pound heavy fighting bull called Aventador. And just like this brave animal, the Lamborghini Aventador shines brightly with its 6.5 litre V12 engine with 690 hp and a torque of 690nm. The Lamborghini Aventador evokes a certain nostalgia and the urge to challenge the limits of the possible.


Book a Bentley Continental GTC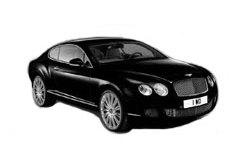 Along with their huge yachts, the company Bentley has dared to make a foray into the fast-paced world of supercars with its Continental GT series. The Bentley Continental GTC "C" stands for Convertible) combines all the decadence that we expect from the UK's leading luxury carmaker. With a massive twin turbo 567 hp V12 engine, the Bentley accelerates in unbelievable 4.8 seconds from 0 to 62mph.
The Continental GTC differs from other exotic car rentals by combining utility with comfort. With four seats, a trunk and just about enough interior equipment to make James Bond jealous, the Bentley Continental GTC is the perfect car for those who want the original power of a super sports car without missing out on the comfort and luxury, frequently neglected for the sake of "weight reduction" and the top speed maximization.
Book a Porsche 991 Carrera S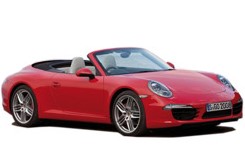 Porsche has never been famous for drastic changes in its design. The manufacturer operates by the "if not broke, why fix it?" rule. A part of what makes Porsche 991 Carrera S so special is its nostalgia and the very fact that the 991 still drives and still feels like when it was founded in 1963 - purely luxurious.
The Porsche 991 is considered by many one of the greatest cars of all times, and, despite its subtle design styling, it can compete with the best of the best. The small but powerful 6-cylinder engine has an impressive 400 hp and reaches a maximum of 191mph. The little giant accelerates from zero to 62mph in just 4 seconds. If you want to experience a ride like never before and drive along curvy switchbacks with laser-like precision, then the 991 is the perfect car for you. The ultimate car for the ultimate driver!
Your Exceptional Car Hire from Auto Europe
Make your next holiday a unique experience with our Best Price Guarantee and the limitless variety of luxury car hire around the globe. Do you need more information about renting exclusive cars? Call us today on +441233225114! Our reservations department is there for you 365 days a year. No matter where you are right now, Auto Europe can help you find the perfect car!
Learn about our other car hire categories