France Car Hire Fleet Options
It's often easy to forget just how vast France is. The familiarity of world-famous attractions like the Eiffel Tower and Monte Carlo Casino can make it easy to forget the sheer depth and amount of culture, history and tradition in France. Each region has a distinct and rich history, for example the Bretagne mindset is greatly different to that in the Basque region. Even geographically, the northern plains of Normandy are strikingly different from the Mediterranean south coast – unsurprising, given that France has nearly five times the land mass of England. With an Auto Europe car hire you can explore this wonderful country at your own pace, stopping off for a croissant and a café au lait at your leisure, in a quiet village or metropolitan city. Road trips down the west coast are particularly popular, starting in Bretagne and passing through La Rochelle, Angoulême, Bordeaux, Hossegor, Bayonne and Biarritz. Auto Europe have been around since 1954 and therefore have strong relationships with the most reliable international and local suppliers of car hire in France. This also means that we can bring our customers the lowest prices on the market! Due the huge array of vehicles on offer, we have provided the fleet guide below to help you with your choice.
Why opt for a Mini Car Hire in France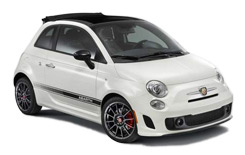 If you're taking a trip to a city like Paris or Bordeaux, then you should consider hiring a Mini vehicle. This category fits up to two people with their carry-on bags and makes weaving through heavier traffic and fitting into tight parking spaces an absolute breeze. These cars are our most affordable and are also very economical on fuel, making them a great budget option for a weekend break or business trip.
Popular Mini Car Hire Models: Smart For Four, Fiat 500, Toyota Aygo, VW UP, Hyundai i10, Ford KA, Fiat Panda and many more.
Why opt for an Economy Car Hire in France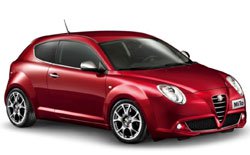 At only a marginally greater cost, you can hire one of our Economy vehicles. They provide amazing value for money. With more space than our Mini vehicles and enough room to fit up to four people and one large suitcase, these vehicles are a true bargain. While they're still perfectly adept at getting around the city, they have a little more engine power than a Mini car.
Popular Economy Car Hire Models: Opel Corsa 2-Door, Citroen C3, Citroen DS3 Fiat 500L, Peugeot 208, Renault Clio, Ford Fiesta and many more.
Why opt for a Compact Car Hire in France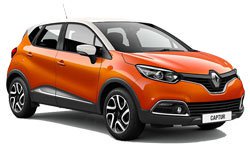 Our Compact cars are perfect if you're bringing kids along, or want to fit three adults comfortably with two large cases. They also provide a comfortable option for travelling solo with that little bit more engine power, and are a popular choice among our customers.
Popular Compact Car Hire Models: Renault Captur, Ford Focus, Citroen Berlingo, Toyota Auris, VW Golf, Opel Meriva, Mercedes A Class and many more.
Why opt for an Intermediate-Size Car Hire in France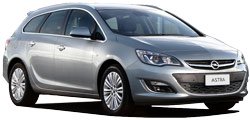 France is the perfect country for a family holiday - it's only a short drive, train or plane journey away, the food is incredible and there's never a shortage of things to do, whether that be sightseeing, action sports or chilling on a beach! Our Intermediate-Size vehicles, also sometimes known as Family Size, are a great mid-budget choice. They have room for up to five people, two large suitcases and one carry-on bag and have a decent-sized engine for driving longer distances.
Popular Intermediate-Size Car Hire Models: Dacia Duster, Renault Scenic, Ford Grand C-Max Opel Mokka, Fiat 500X, Citroen Grand C4 and many more.
Why opt for a Large-Size Car Hire in France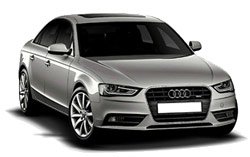 As stated above, the distance between French cities can be rather large, meaning that a bigger engine can be beneficial. Our Large cars ensure that the whole family can travel comfortably, with space for five people, two large cases and smaller bags.
Popular Large-Size Car Hire Models: Ford Galaxy, VW Passat, Citroen Space Tourer, Peugeot 508, Toyota Avensis Estate, Opel Insignia and many more.
Why opt for a Luxury/Convertible Car Hire in France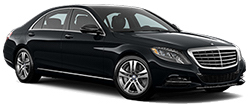 If you're used to driving in style at home, or feel living the high life while on holiday, then take a look at our range of Luxury and Convertible vehicles. The well-maintained French roads are perfect for taking one of our Luxury cars out for a drive, and with the temperate French climate, a convertible is never a bad idea! The price of renting these vehicles can often be surprisingly affordable, so why not check on our website to see if you can grab yourself a bargain.
Popular Luxury and Convertible Car Hire Models: Volvo V90, Mercedes E Class, Mercedes V Class, Volvo S-90, BMW 5-Series Estate, Jaguar F-Pace, Mercedes C Class Cabrio, Audi A3 Cabrio and many more.
Why opt for an SUV or Van Hire in France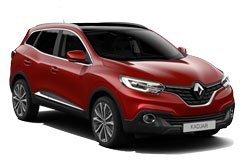 The French coastline is the perfect place to consider renting something more substantial and taking a road trip with a large group. Our 7-12 seater Vans, ensure that the whole group can stick together and offer maximum security on your journey. Alternatively, if you're bringing the whole family along and want to be sure of their safety, you should take a look at our SUV vehicles.
Popular SUV or Van Car Hire Models: Jeep Compass, Seat Ateca, Jeep Reneegade, Peugeot 3008, Toyota Rav 4 4x2, Volkswagen Tiguan 4x2, Ford Galaxy, Citroen Space Tourer and many more.
We hope that this fleet guide has been helpful and clear. We want you to feel confident about making an informed choice on your car hire with us. If you still have some questions, feel free to call our award-winning customer service team 7 days a week, who will be happy to guide you through the entire booking process and ensure that you get the perfect car hire to suit your needs. Alternatively, you can book your own car via our website on the online booking engine, with just a few simple clicks. Remember that you can cancel your booking until 48 hours before pick-up, so there really is no reason not to book now with Auto Europe!