Car hire in Valencia – A historical city with plenty of charm.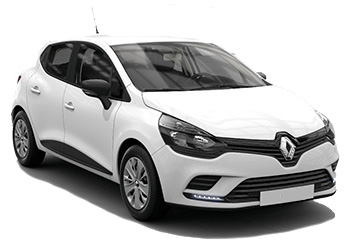 With around 2.5 million inhabitants, Valencia is the third largest city in Spain and a vibrant metropolis to explore. The city boasts wonderful beaches, interesting history and plenty of shopping opportunities. Torres de Serrano – which is part of one of the twelfth gates surrounding the old medieval town, is just one of the main key attractions for visitors. The 1997 World Heritage Site – Llotja de la Seda – is another must visit place in Valencia along with the majestic Valencia Cathedral.
Valencia is a beautiful city right on the Mediterranean Sea. Its great location means that it has mild winters and an abundance of annual sunshine. Heading south from the city you can reach Murcia and the popular tourist hotspots of Benidorm. Towards the north, Tarragona and Barcelona are easily reachable. Westwards by car you'll be heading to the Spanish capital Madrid – which is another iconic city to visit. Auto Europe through its partners is present at key locations in Valencia, from the main train station to the airport and central Valencia.
Auto Europe has partnered with global car hire suppliers to provide you with exceptional car hire quotations worldwide. With well over 24,000 locations across 180 countries, we pride ourselves on great customer service and reliability. Customers are able to pick-up a car hire in Valencia from either the city centre, the Valencia Ave Train Station or Valencia Airport. We guarantee the best rates, from the largest vehicle fleet available, so start planning your Valencian road trip today. If you haven't used our great service before, read some of the Valencia car hire reviews that have been left by previous customers. Call our reservation agents on +44 123 3225 114 today.
For more information on renting a vehicle in Valencia, click on the car hire related topics listed below:
---
Where to pick up a car hire in Valencia
Having partnered with multiple trusted car hire suppliers, means that our customers are able to pick-up their car rental in Valencia from numerous branches in Valencia – many of which are conveniently located in Valencia Airport, Valencia Ave Train Station and downtown Valencia.
Finding the right location in Valencia isn't too difficult when utilizing our secure online booking engine. Up on searching for a car, opt for all locations, this will then display all available pick-up branches in Valencia within an interactive map. You may also use the filters to compare search results easier by supplier.
Valencia Airport
Consisting of two terminals, Valencia International Airport is the city's and regions main air transport hub. Welcoming in around five million passengers per year, the airport handles flights from many of Europe's main countries and beyond; however, the majority of passengers are from Germany, France, Italy and the United Kingdom. Numerous airlines fly in and out of Valencia Airport, these include; Eurowings, Royal Air Maroc, Thomas Cook Belgium, Easyjet, Air France, British Airways, Alitalia, TAP Portugal, Tunisair, Vueling and many more. Car rental desks are located inside the terminal building on the ground floor at arrivals.
Valencia Airport (VLC)
Website: Valencia International Airport
Address: Carretera del Aeropuerto, s/n, 46940 Manises, Valencia, Spain
Telephone: +34 913 21 10 00
Valencia Train Station
The main train station for Valencia is called Joaquin Sorolla and was opened in 2010. The station provides rail links all across Spain and beyond. The service is very reliable and trains tend to run on time. The trains are regional or intercity Ave trains. The Ave trains are high-speed and often express services. The station is centrally located in Valencia, with many of the car hire desks found within the train station itself. Other car hire desks are just outside the train station, primarily on the C. de Sant Vicent Màrtir. Vehicle can be found and returned to the car parks adjacent to many of the offices.
Valencia-Joaquín Sorolla Train Station
Website: adif.es
Address: C. de Sant Vicent Màrtir, 171, 46007 València, Valencia, Spain
Telephone: +34 912 432 343
---
Book with the best car hire suppliers in Valencia
Having partnered with car hire suppliers for over 60 years, means that we are now able to offer great quotes and complimentary add-ons. When you rent a car in Valencia, you can rest assured that all the trusted local, national and global car hire suppliers are present on your search results. All this and along with our award-winning customer service team, means your next car hire with be as stress-free as possible.
In Valencia we provide exceptional choice – having partnered with the likes of Enterprise, Alamo, Sixt and Avis, to name but a few. All available suppliers for your chosen dates are available on our booking engine making it easier to find the best car rental deals in Valencia. In addition, with so many convenient locations to choose from, you can opt for a one-way car hire and explore more of what Spain has to offer.
If you need more information about what car hire companies are available in Valencia or what their policies are, please contact one of our reservation agents via email or phone.
---
Frequently asked questions about renting a car in Valencia
We have put together for your convenience some of the more popularly asked questions about hiring a car in Valencia. If you have any additional questions not covered, please contact a member of our award-winning customer service department. They are available to help answer your queries and place your mind at ease.
---
Yes, a valid credit card is required for when you pick-up your vehicle in Valencia. The said credit card has to be in the main driver's name, as specified on the rental contract. The supplier will place a hold on the card for the amount of a deposit – as noted on the rental agreements terms and conditions. This amount will be released back onto your card once the vehicle is returned and its condition is confirmed the same as when it was collected. It is therefore important during your pick-up that you fully inspect the vehicle before you drive away. Note anything of concern on your pick-up slip and inform the supplier. If you have hired a vehicle in our luxury range, two credit cards maybe required. Debit cards are not accepted by suppliers. All major credit cards are accepted, including; Visa, Mastercard, American Express and Diners.
Hired cars in Valencia all come with the legally required minimum insurance coverage for Spain. These are Liability Insurance and Collision Damage Waiver (CDW). The cost of which is included in your base rate quotation. Theft Protection (TP) is also included. It is important to note that CDW does not include cover for certain car parts. These are mirrors, glass, roof, key loss and damage, and towing, misfuelling and administration costs. Due to this we recommend opting for the Full Protection Cover, which will provide cover for these.
Local suppliers may try to sell you additional insurance once at location – these are optional and Auto Europe cannot refund these afterwards. These insurances include; Personal Effects Insurance (PEC), Personal Accident Insurance (PAI), Roadside Assistance and more. Have a read of our car hire coverage to find out more. For the most part, if you have opted for the Full Protection Cover with us, you will not need any additional local insurance covers.
Congestion in Valencia can be troublesome at times, however, if you avoid the rush hour and some of the larger junctions, getting around the city with your vehicle shouldn't be an issue. Central Valencia and its old town consist of narrow streets, many of which are one-way. This can see congestion throughout the day. The city has a ring-road that encircles it. Although using this road is often a better alternative than driving through the city, it can become congested at times, especially at major interchanges. Please read the Spain driving guide for further information on driving in Spain.
There are plenty of ample parking opportunities in Valencia – some free, and some charged. Drivers are able to park in Valencia city centre, however, finding a space can be problematic. Streets marked with a red line indicate that parking isn't prohibited. Blue street lines indicate a paid parking bay. Normally, you will find a Pay-&-Display meter along the road. Tickets will then need to be displayed on the dashboard. Multi-storey car parks are available throughout the city. These are secure, safe and often cheaper long-term. Downtown Valencia you can park at Turia River Garden – although make sure you fully understand the parking sign displayed. Some areas have restrictions on time of stay and residents.
No, there are currently no tolls in Valencia. However, if you plan to drive to neighbouring cities, then tolls exist between Valencia and Madrid, Valencia and Tarragona, and Valencia and Alicante. Tolls can be paid for in cash or by bank card.
Yes, restrictions apply to which type of vehicle can enter central Valencia, and other major Spanish cities. Some cities impose a Zona Baixes Emissions or Zero Emissions Zone. These restrictions normally apply to high pollutant vehicles or older cars. Rental vehicle are largely newer as those this will not apply. We do encourage you to check with your car hire supplier beforehand, to confirm whether or not your hired car is allowed to enter these zones.
Other restrictions to keep in mind are those of alternate number plate restrictions. In essence, this means that vehicles with even or odd numbered plates will only be allowed to enter central locations on certain days. Again we would recommend checking with your car hire supplier in Valencia to confirm if any of these restrictions will apply to your vehicle type.
---
Valencia Travel Guide
Valencia is located on the eastern coastline of Spain. With the Mediterranean Sea to the east and inland Spain to the west – Valencia is perfectly positioned for road trips. Heading north from Valencia you can reach Tarragona, south you can reach Alicante and west you'll head towards Madrid. Whatever you decide to do, with well-maintained roads, great weather and plenty of historical and cultural delights to see, a road trip from Valencia is a great idea.
Best day trips with my car rental in Valencia
There is much to see and do with your car hire in Valencia. After having seen all that this magical city has on offer, consider exploring the surrounding area and region. If you're feeling particularly adventurous, consider a longer road trip to Alicante, Madrid or further afield to Murcia. With a free additional driver you can even share the joy of driving. Following are some road trip recommendations that you should consider doing when in Valencia.
Town of El Palmar
Head east towards El Palmar and enjoy the very heart of what is the Paella industry. With over thirty restaurants serving up traditional Valencian paella – you'll definitely have to explore the actual town afterwards, to work off that lunch. Along with its traditional white-washed thatched cottages, you'll also see numerous rice fields and fishermen employing age old fishing techniques to provide fresh produce to the restaurants.
Hot Springs of Montanejos
Located just outside Valencia you'll find an exquisite network of hot springs dating back to the 13th Century. Originally created by a Moorish King for his wives, these hot springs now attracted thousands of visitors annually. Enjoy its pools, unwind and fully relax in an area rich in beautiful caves and waterfalls. A visit to the town is also highly recommended once you have enjoyed the hot springs. There you will find plenty of coffee houses, restaurants and bars, all serving up refreshing drinks and mouth-watering tapas.
Requena
Located 43 miles outside of Valencia, you'll encounter one of Spain's most beautiful regions – the wine region of Requena. Wine production in Spain dates back at least 2500 years with this regions being a prime example of the creation of world-class wines. Make the most of your journey and go wine-tasting, learn how wine is produced and simply enjoy some beautiful views over the vineyards. Requena is famous for numerous types of wines – one of which, is Cava – a Spanish sparkling wine.
Town of Xativa
Visit this beautiful Valencian town to explore some amazing narrow streets, quaint alleyways and traditional Spanish architecture. Xativa is nestled at the foot of a mountain, and is overlooked by a beautifully maintained castle at the top of the mountain. You can either walk to the top, or catch a tourist train - we would highly recommend the latter. Once at the castle, visitors can spend hours wandering its grounds and numerous corridors.
What to do in Valencia
Valencia is full of wonderful things to see and do, from its lively atmosphere to its monuments and culinary delights – make sure you explore Valencia to the fullest during your holiday. This cosmopolitan city has plenty of restaurants, bars, coffee houses and clubs to enjoy, with an equally beautiful region to explore. We would recommend doing the following during your visit to Valencia.
Central Valencia Market: A visit to this traditional market should definitely be on the cars during your trip to Valencia. Located in the old city of El Carmen, the marketplace is a wonder of architecture and engineering in its own right. Enjoy the hustle and bustle of a vibrant market, packed with every type of condiment and delights you may ever need. From fruits, breads, alcohol, vegetables, spices and meats, there is so much to see and purchase here.


Oceanografic of Valencia: One of the largest aquariums in Europe, the Oceanografic of Valencia is located in the Ciutat de les Arts i les Ciencias. Perfect for young children, this aquarium recreates numerous important marine ecosystems. Onsite there are plenty of eateries and even an underwater restaurant to enjoy. Walk through its numerous tanked corridors and enter a dreamy underwater kingdom full of colour and sea life.


Playa de la Malvarrosa: With miles of white sand, Playa de la Malvarrosa is perfect for the whole family to unwind and spent a day on. Located not far from Valencia city centre, once you arrive you'll be pleasantly surprised at how uncrowded it is – especially outside of the summer months. Along the walkway, you can enjoy coffee houses, restaurants and numerous beach bars. For ease and speed we would recommend catching the metro in Valencia straight to the beach.


Valencia Cathedral: Located in the heart of the city centre, Valencia Cathedral is by far one of the most popular attractions to visit in the city. For a fee, you may enter the cathedral and marvel over all the beautiful architecture, artefacts and paintings. The cathedral also houses what is considered to be the actual Holy Grail and is a masterpiece of engineering and design.


Bioparc Valencia: A unique zoo located in Valencia – Bioparc Valencia is great fun for the whole family. The zoo has been intricately designed to successfully create a habitat in which the animals can feel at home, coexist and thrive together. Housing loads of different species, the zoo provides the exact landscapes and vegetation needed for each specie, ultimately creating a natural ecosystem and a great place for visitors to learn, enjoy and discover.
---
Useful links