Car hire in Gerona – Catalonia awaits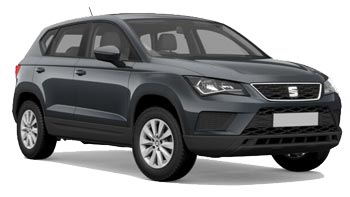 Gerona, which is known as Girona in Spanish - is a picturesque city in the Costa Brava. It neighbours the iconic and world-renowned city of Barcelona. Although, it should never be overlooked. With a local airport, many opt for a car hire in Gerona to start their Catalonian adventure. The city has many colourful narrow streets, packed with interesting shops and eateries. Having endured at least twenty-five sieges, tourists can take a stroll along its impressive city wall.
Consider a walk along the Onyar River and enjoy some Modernista mansions along its waterfront. Visit some of the city's wonderful art galleries or informative museums. Such as, the Jewish Museum, the Museum of Film and many more. The city's cathedral also draws in plenty of visitors annually, with its imposing clock tower and Baroque architecture.
Auto Europe has been offering international car hire for over 65 years. This experience together with the partners that we work with, allows us to offer our customers the chance to rent a cheap car in Gerona. Along with standard car hire, we also offer luxury car hire, motorhome hire and a transfer service. Our website has been designed to facilitate your search, with numerous filters and options at various locations. Contact our reservation agents on +44 123 3225 114 to book or find out more. Have a read of our driving in Spain section if you are worried about driving in the country. This section summarises general Spanish road rules and regulations, including information on tolls, minimum age limits and more. In addition, have a look at the numerous comments on our car hire reviews in Gerona to see what customers are saying about our service.
For more information on renting a vehicle in Gerona, click on the car hire related topics listed below:
---
Where to pick up a car hire in Gerona
Finding a car rental in Gerona through our website is very easy and straight-forward. Having partnered with many local, national and international car hire suppliers, allows us to offer exceptional deals and promotions on car rental. Our competitive rates alone are very enticing, although if you search for a rental whilst logged in as a member, you'll benefit from up to 5%* off all future car rentals. Registering as a member is free and will provide you with great rates wherever you are going. We have convenient locations in Gerona, from Gerona Airport to Gerona Train Station and central Gerona – you're never too far from an office. For you to find the right car, we offer all categories, from a Mini car category to larger SUV car categories.
For a full list of all available suppliers in Gerona, refer to our website booking engine results. Simply, add the country, desired dates and then select "All Locations" from the drop-down. You'll then be shown a map with all the offices in Gerona. You can further filter the results based on car type, engine size, number of doors and more. Many suppliers have a minimum age requirement to rent their vehicles. If you are under 26 years of age, make sure you enter your age into the search. This will allow the system to display only those suppliers willing to rent a vehicle to your age group. Our website will allow you to find the best rent a car deals in Gerona, with minimum effort.
Gerona International Airport
Gerona International Airport is located eight miles from central Gerona in the Spanish Costa Brava. Consisting of one terminal, the airport was established to alleviate pressure from El Prat Airport in Barcelona. Welcoming in around 2.2 million passengers per year, Gerona Airport is primarily a low-cost airport. The airport provides air links across Europe to London, Birmingham, Amsterdam, Warsaw and many more. Car rental desks can be found both in the terminal past arrivals, and in the airport car park.
Gerona International Airport (GRO)
Website: Gerona Airport
Address: 17185 Vilobí d'Onyar, Gerona, Spain
Telephone: +34 972 186 600
Gerona Train Station
Gerona Train Station is located right in the heart of Gerona. Welcoming around 2.6 million passengers per year, the train station provides numerous regional and international rail links between France and Spain. With a total of nine railway lines, routes include to Paris Lyon Train Station and Barcelona Sants Train Station.
Gerona Train Station
Website: Gerona Train Station
Address: Pl. Espanya, s/n, 17001 Girona (El Gironès)
Telephone: +34 972 203 898
---
Book with the best car hire suppliers in Gerona
We offer great rates suited to all budgets. This makes finding the best deal easy when you rent a car in Gerona with us. For up to 5%* off on all rentals worldwide, we not become a free member and sign-in during the booking process. Our website has been designed to make sure you find the best worldwide promotions and deals. Don't forget, if you have any issues, contact out award-winning customer service department for assistance. They are available during and after your rental.
Gerona's proximity to Barcelona and catering to low-cost airlines, means that you're sure to find all the best car rental suppliers here. From Avis to Firefly and Dollar, a large selection of local, national and international car hire suppliers is on offer. Why not consider a one-way car hire instead, and for a small fee customers can pick-up a car in one location and drop it off in another. This will allow you to see more of the Costa Brava. To see a full list of suppliers in Gerona, simply add the location into our booking engine and input the desired dates. This will allow you to see all suppliers for those dates. Filters are provided so that you can further narrow down your search.
If you need help with your next car hire, information on general Spanish road rules and regulations, local speed limits, age limits, tolls, fuel policies and more – contact our reservation agents today via phone or email.
---
Frequently asked questions about renting a car in Gerona
Following is a list of the most asked questions put to us by previous customers. This information should cover much of what many are concerned about when hiring a car in Gerona. If you have an additional question, please contact our team. Some of our agents have been trained in country specific issues and are more than happy to assist you.
---
Yes, a credit card is needed for your rental to be released by the supplier. The credit card must be in the name of the main driver and contain enough funds for a deposit to be held on it. Suppliers may ask for more than one credit card. The deposit will be released back onto the credit card once the vehicle is returned. The vehicle must be in the same condition as when it left. We advise inspecting the car upon collection and nothing anything of concern on the pick-up slip.
Once the deposit is released back onto your card, this can take up to 14-days to show on your statement. The deposit amount is noted on your car rental voucher's terms and conditions. For a list of accepted credit cards, please look at "Supplier Payment Policy", under "Info Icon". For more information, read the credit cards and deposit section.
Base rates come with the minimum legal requirement for insurance in the country. This is Collision Damage Waiver (CDW), Liability Insurance and Theft Protection. These base insurances do not cover every eventuality. For this we advise you to take out our Full Protection Cover during the reservation process. This cover provides protection for loss and damage to parts of the vehicle otherwise not covered. These include tyres, mirrors, and more. The fee is based on the total number of rental days, location and car type. More information can be found at "Additional Information" under "Rate Details".
Local suppliers may offer other insurances. These are full optional, and Auto Europe does not endorse of profit from them in any way. We do not refund any locally purchased insurances, even if deemed afterwards to not be necessary. Local insurances include Personal Effects Insurance, Travel Insurance, Breakdown Assistance, Super CDW and many more. For more information, have a read of the car hire coverage section.
Gerona is a busy city, especially during peak summer season. Although the streets are easy to navigate and well signposted, the old town has narrow streets and lots of one-way roads – making it a little more complicated to drive around in. The motorway linking to Barcelona can see some slight congestion, especially around intersections. If you haven't driven in Spain before, have a read of the Spanish road rules and regulations section. From Gerona you will have many good road links across Spain to major cities such as Malaga, Madrid and many more.
Gerona has on-street parking and these are indicated by a blue line on the ground. Pay attention to adjacent road signs as this will stipulate and parking restrictions. Pay-and-display machines are generally located on the pavement. Here you'll need to get a ticket and display it on your vehicle dashboard. There is plenty of car parks scattered around the city, many of which are at key locations and within walking distance of points of interest. When parking, make sure you do not park in a residential area, or an area dedicated for commercial use.
Yes, it is common to find toll roads in Spain. These are generally around coastal roads. If you are planning a road trip around Catalonia, we would recommend you plan ahead to avoid any toll roads. Tolls can be found on motorways, at tunnels and bridges. You may pay for a toll with cash or bank card. Toll roads are marked with a blue AP sign. For further information on Spanish tolls, read our tolls in Spain and how to pay for them blog.
---
Gerona Travel Guide
With plenty to see and do, Gerona is located in the Costa Brava and provides lots of entertainment for the whole family. With a vibrant nightlife, quaint coffee houses and traditional restaurants, Gerona also has interesting museums, historical monuments and tourist attractions. Here is what we would recommend doing during your visit to Catalonia.
Best day trips with my car rental in Gerona
There are few places in Spain like Catalonia. A region full of beautiful landscapes and an abundance of interesting places to see with your car hire in Gerona. From quaint seaside towns to medieval villages and world-famous vineyards – you'll find everything here. We have put together the following recommendations for road trips you could have with your car rental.
Barcelona: Take the time and visit Barcelona – the capital of Catalonia. An iconic city, Barcelona has so much to do, you'll easily spend more than a few days exploring it. From its wonderful city beach to its numerous museums, historical monuments and cultural trails. Barcelona has a vibrant nightlife, untold amounts of bars, and lots of traditional restaurants to enjoy. Wander its narrow streets, enjoy its lush gardens and visit some of its most iconic landmarks.
Montserrat: If you love nature, you will no doubt love Montserrat – accessible by cable car and funicular, this mountain consists of many wonderful imposing rock formations. A amazing place to enjoy the local wildlife and fauna, consider a hike through its beautiful wilderness. At location you will also be able to enjoy the Santa Maria del Montserrat monastery. Dating back to the 10th Century, presently it still houses numerous monks.
Begur: Two hours away by car you'll come across the historical town of Begur. The town is awash with wonderful small stores and old traditional houses. The perfect place to unwind and for exploring, Begur is ideal for window-shopping and for enjoying a great meal in one of its numerous restaurants. Many however, visit due to the wonderful eight coves that form part of small beaches along its coast.
Andorra: Andorra is a tiny country snuggled in between Spain and France. Taking around three hours to reach from Gerona, it is high up in the Pyrenees Mountain range. A spectacular place for hiking, or if the weather permits - skiing. One of Europe's largest spas is located here and is ideal for a relaxing day. Andorra has plenty of shopping, and quaint restaurants to enjoy. Sit down and enjoy a warm beverage in front of a fireplace before heading back to Gerona.
What to do in Gerona
Although a smaller attraction compared to its neighbouring city – Barcelona, Gerona still has plenty of interesting places to see and lots to keep you occupied. From museums to traditional baths and plenty of shopping opportunities in the pedestrianised Rambla de la Llibertat of the old quarter. Once you have discovered everything in Gerona, head to its amazing countryside. With a free additional driver you can share the joy of driving through some picturesque Costa Brava scenery.
City wall: If you fancy walking along the whole of the old quarter pretty much unhindered, then head towards the city wall and stroll leisurely along the wall's walkways. You'll need to take care as the drop can be steep, so it is not recommended for those with a fear of heights or unstable on their feet. The wall was built during the Roman era, extended in the early 800s and then again during the 14th Century. It consists of various watchtowers that provide great views over the city. There are also regular stairways throughout the wall walkways, so you can easily leave or return when you want.


Gerona Cathedral: The city cathedral is a wonderful example of a mixture of varying architectures and styles. It has a Baroque façade, and a monolithic feel. The cathedral successfully combines the Gothic, Romanesque and Baroque styles. The bell tower dates back to the 11th Century and is a great example of Romanesque style. The onsite museum contains some interesting artefacts including the Tapestry of Creation which also dates back to the 1000s.


Arab baths: Originally constructed outside the city walls – the Arab baths is a splendour within itself. Constructed in a Moorish-Greco Roman tradition, it consists of three distinct areas. The frigidarium, tepidarium and the caldarium rooms. In otherwards, the cold, warm and steam rooms. The changing room is also very beautiful, with a octagonal pool encircled by eight columns.


Museum of Film: This museum is more about motion photography than modern day film making. It is a great way to gain an understanding of the progress of moving photographs until present day. From magic lanterns and camera obscura dating back to the medieval period, to the invention of photography in the 19th Century. With lots of original artefacts, you'll enjoy viewing historical filmmaking equipment. There are also some movie memorabilia, such as a lamp from Rick's Bar in Casablanca.


Jewish History Museum: Shinning a light as to how life was in the city's Jewish quarter, the museum has eleven galleries with interesting artefacts and documents, primarily from the El Call archaeological excavations. On site is a Synagogue where a 14th Century stone carved in Hebrew quoting the Psalm of David. In another gallery you will find two well-preserved Jewish tombstones which was uncovered in the northern half of the city.
---
Useful links