Car hire in Tenerife - Explore the Isle of Eternal Spring by car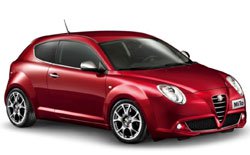 Tenerife, the Isle of Eternal Spring, is the largest of the eight main islands that make up the Canary Island archipelago, followed by Fuerteventura, Gran Canaria and Lanzarote, and is distinguished by the gigantic Pico del Teide, the highest point in Spain, rising up in the centre to over 12,198 feet. The island attracts over 10 million visitors a year due to its wonderful sandy beaches and famous all-inclusive resorts, paired with an excellent clubbing and dining experience. With over 167 miles of coast, there are plenty of places to relax under the sun and by the sea, several forest trails, natural pools and leisure activities to keep you at any time of the year. Due to their position, just in front of the southern Moroccan coasts, Tenerife and the Canaries in general enjoy a very mild weather all year round which makes them the perfect escape for many Northern Europeans fleeing from cold and snow during winter months or at Easter.
Tenerife is a volcanic island with a mountainous interior, a rugged terrain and an extraordinary richness in landscapes, from its jagged coastline, to the dark pebbled shores and the finely-grained sandy beaches. In the centre of Tenerife, the impressive mount of Teide rises up over the Caldera de Las Cañadas, making it one of the three tallest volcanoes on earth. The high biodiversity of this Mediterranean gem results in a wealth of ecosystems, flora and fauna. To make the stay more captivating, cave paintings, castles and cathedrals are spread across the island witnessing the remains of its past.
From north to south, Tenerife is a mixture of experiences that vary from hiking up mountains to exploring extraordinary museums and sipping a cold drink at a luxurious resort. Make the most of your holiday and consider booking a car hire in Tenerife. Tour around freely by starting off in the northern part of the island with a visit to the island's capital and largest city Santa Cruz de Tenerife, which together with Las Palmas on the nearby island of Gran Canaria, is capital of the archipelago. The second largest city, San Cristóbal de La Laguna, was declared a World Heritage Site by UNESCO in 1999 and is also a must see. It is seat to the University of La Laguna and is not only the cultural centre of the island but even of the archipelago and its folklore is felt very strongly, with the Carnaval of La Laguna being famous worldwide. You can also take your rental car west to the quaint city of Puerto de la Cruz or to the wonderful southern beaches. The south is stronghold to most of the the larger tourist resorts, but you will also find plenty of less crowded beaches, like the the small city of El Medáno, which we recommend for a swim in the ocean but also for the accommodation. For even more added flexibility, clients wishing to drop off their rented vehicle in a different location than pick-up are offered the possibility thanks to our one-way car hire offers.
No other company offers such a comprehensive fleet selection and great deals like Auto Europe's. With over 60 years of experience in this industry, we are currently present in more than 24,000 locations in over 180 different countries worldwide. Our strong partnerships with local and global car hire suppliers enable us to offer our customers the most competitive pricing and a superior customer service. Take a look at our offers online and start planning your next adventure right now. For any questions we have a dedicated multilingual reservations team at your disposal per telephone +44 123 3225 114 seven days a week.
You can also have a read of our car hire reviews in Tenerife section to gain an insight into what our previous customers have thought of our service.
For more information about renting a vehicle in Tenerife, click on the car hire related topics listed below:
---
Where to Pick up a Car Hire in Tenerife
When hiring a car in Tenerife, pick up is available at the island's airports, Tenerife North Airport close to the city of La Laguna, or Tenerife South airport on the southern tip of the island. Most incoming flights from the UK are served by Tenerife South airport but as Tenerife as a whole is a major tourist destination, you will find a large choice of locations and suppliers to fit your need. As an alternative, Auto Europe can also offer pick-up with selected suppliers in Costa Adeje, on the south-western coast of the island.
Tenerife Airports
There are two airports in Tenerife, Tenerife North Airport (TFN) and Tenerife South Airport (TFS). TFS being the most popular with tourists. Both airports have flights to the capitals of the other Canarian islands and to major cities throughout Europe, and even a few destinations across the Atlantic. Tenerife South Airport, also known as Reina Sofia Airport, is located in the southern part of the island, in the municipality of Granadilla de Abona. Despite being 38.5 miles away from the capital, this airport handles the greatest number of travellers each year, which means over 10 million passengers. You will find the car rental desks either located inside the terminal building on level 0, outside the bagage claim, or on level -1.
Tenerife North Airport, formerly known as Los Rodeos Airport, is located in the municipality of San Cristobal de la Laguna, just 6.8 miles from the capital, Santa Cruz. It handles mostly domestic flights connecting to other islands, such as Gran Canaria, Lanzarote and Fuerteventura. Each year, almost 4 million passengers transit through this airport. Most of the car hire desks can be found inside the terminal building on level 0, right outside the bagage claim area.
Tenerife South Airport (TFS)
Website: www.aena.es/en/tenerife-sur-airport
Address: 38610, Santa Cruz de Tenerife, Spain
Telephone: +34 913 211 000
Tenerife North Airport (TFN)
Website: www.aena.es/en/tenerife-norte-airport
Address: 38297 San Cristobal de La Laguna, Santa Cruz de Tenerife
Telephone: +34 913 211 000
---
Book with the Best Car Hire Suppliers in Tenerife
Renting a car in Spain, due to the fierce competition, is quite budget friendly and this is one of the reasons why you will find so many affordable car rental offers in Tenerife on the Auto Europe website. The second reason is that Auto Europe strives to find as many convenient and reasonably priced car hire packages as possible for its clients, but only with reliable partners, which means not only international players like Sixt, Hertz and Avis, but also affirmed national and local companies. Below you can click on the logos of four of our partners in Tenerife, but of course there are many more. For extra information call our reservation agents who are happy to help with any and all questions you might have.
---
Frequently Asked Questions about Renting a Car in Tenerife
Have you already found a suitable car hire offer for your stay on Tenerife? If not, we suggest you read our FAQs to learn more details about the car rental world and how the rental procedure works. At the end you will now better which insurance coverage you need, where to park your rental and if you can travel to neighbouring islands.
---
Yes. To pick up your car rental in Tenerife or anywhere in the world you absolutely need a credit card in the name of the main driver (i.e. the person under whose name the booking was made). The reason is simple, the credit card is used by the car rental company to block the security deposit, so it must have a credit limit high enough to accommodate it. The security deposit is blocked on the credit card for the duration of the rental and released again after the drop off date, provided the car is returned in the same condition. To find out the exact credit card requirements and what the security deposit amount will be for your rental, please click on Info Icon when performing a search on our booking engine.
Cash deposits, debit cards and credit cards in the name of any additional drivers will not be accepted meaning that, in the absence of a valid credit card on which to block the security deposit, the supplier may require the payment of additional insurance or refuse to release the car entirely.
When you rent a car in Tenerife through the Auto Europe website, all the necessary insurance to be able to drive in Spain is already included in all of our rates, namely Collision Damage Waiver (CDW), third-party liability, as well as fire and theft protection (TP). This is our so called Basic Car Hire Coverage Rate but it is important to remember that the insurances included in this Basic rate typically has an excess, i.e. an amount for which the driver is responsible in case of an accident or theft. To find out the exact excess amount please look under Info Icon on the booking engine or check the voucher that you receive once your booking is confirmed.
You should also be aware that certain parts of the vehicle (tyres, glass, interior, undercarriage etc.) are usually excluded from the insurance coverage. In order to help boost the basic coverage, Auto Europe can offer you the option of our Full Protection package which will cover the excess amount and the elements not normally included in the regular insurance. Some suppliers in Tenerife, like Interrent No Excess, also have offers that include no excess. Upon vehicle pick up you will most likely be offered additional insurance at an extra fee at the counter. Please be aware that you are under no obligation to take it and Auto Europe is not liable to refund the cost of any locally-purchased coverage, even if it is deemed unnecessary once the vehicle has been returned.
Drivers under the age of 26 should also be aware that a so called Young Drivers Fee may be required to be paid to the local supplier at the time of pick up. This is not an insurance but rather a surcharge that is applied to inexperienced drivers. You can check the age requirements for individual vehicles in our booking engine under Info Icon.
Tenerife's population mostly commute by car on highways, especially the Autopista del Sur (TF1) and Autopista del Norte (TF5), which are connected by the Autovía de Interconexión Norte-Sur. These motorways are fast and toll-free, resulting in an easier driving experience. Apart from these major roads, there is a network of secondary roads that reach the coasts. That being said, booking a car hire in Tenerife is a practical and economic way to get around the island, as it allows you to reach sites off the public transportation grid. Please make sure that you rent your car in advance to confirm its availability.
Unlike mainland roadways, roads and highways in Tenerife are narrower and winding, so it's important to follow the recommended speed limit signs. There are several speed monitors on the roads, which may result in speeding tickets. Avoid using a hand-held mobile device, even with a hands-free unit, as this is expressly forbidden on the island. For further details regarding traffic regulations, visit Auto Europe's Spain driving information page.
As with any area that sees an exceptionally high level of tourism, finding parking spaces can be a challenge, especially on the streets and for free. Nevertheless, it's not impossible. For instance, in the southern part of the island, a large free parking area is located near the resort Parque Santiago IV. Other establishments such as shopping centres and supermarkets may have available spots. Most resorts offer parking spaces dedicated to their guests. In addition, coastal towns such as Puerto de La Cruz have free car parks near the harbour. As for paid car parks, it's easy to find them near bus stations, like the one in Santa Cruz, amusement parks, or even underneath department stores such as El Corte Ingles. At last, you can also safely leave your car for a few hours or days in a paid car park establishment.
It depends on the car rental supplier. Normally local players such as Orlando car hire will allow you to take the rental car by ferry to other Canary islands, with exception of La Gomera and El Hierro. If you really plan to do this you should contact our reservations agents for pre-approval and ask for more precise information such as the exact amount of any extra fees required.
Please note that the vehicle's insurance protection becomes void if the terms of the rental agreement are broken, so the driver would be liable for any damage incurred on a ferry or on a different island should you take the rented vehicle without permission.
---
Tenerife Travel Guide
Originally formed by the end of the Tertiary Age, Tenerife is a volcanic island with a very interesting and ancient origin. Its mountain range was formed over seven million years ago, as the areas of Teno, Anaga and Adeje emerged from the sea and joined together. Now, the island's rugged terrain has produced a territory of many different landscapes with a jagged coastline, dark pebbled shores and finely-grained sand beaches. In the centre of Tenerife, the impressive mount of Teide rises up over the Caldera de Las Cañadas. Inland, a wealth of ecosystems, flora and fauna reflect the rich biodiversity of this Mediterranean gem. Cave paintings, castles and cathedrals are spread across the island - remains of its past.
One of the reasons why Tenerife is so popular among tourists is the excellent weather conditions all year round. Summer here is hot, bold and bright, but winters don't disappoint either. August is the hottest month at 24°C, while January sees temperatures of 17°C. The wettest month on Tenerife is December, so it might be a good idea to avoid this month when planning your holiday. Below we have listed our top day trips for an outing on this amazing island as well as some sights that are not to be missed.
Best day trips with my car rental in Tenerife
Admittedly, the entire Canary archipelago offers a myriad of beautiful natural areas that captivate tourists every year. It's not hard to understand why this is such a sought-after destination. Tenerife is, of course, no exception, as there is so much to discover. However, if you want to jump in to your rental car in Tenerife and delve into the lesser known areas of the island, we've got you covered. For a taste of the real Tenerife, keep reading to find out our suggestions of fantastic unspoilt places.
San Cristobál de La Laguna
This charming historic city used to be Tenerife's capital and it is an absolutely essential day trip destination. Along the cobbled streets, you will come across several colonial buildings, such as the Cathedral, as well as ancestral homes from the 17th and 18th centuries, including some that were awarded World Heritage status. San Cristóbal de La Laguna also boasts a long university tradition, attracting students from the entire island. On the way, you'll have the chance to visit local wineries and the verdant vineyards that produce the internationally acclaimed Tenerife wine.
Candelaria
Tourists looking for a more relaxed itinerary can drive to the eastern part of the island of Tenerife, to the brightly coloured Villa Mariana de Candelaria. This is a beautiful village with a charming central square. We recommend you to park your car right on the waterfront, take a look at the curious statues at the beach, then walk along the only street near the ocean, which leads right to the central square and a basilica. The old centre has the typical quiet Canarian atmosphere. And as for Basilica de Nuestra Senora de Candelaria... well, don't let its simple-looking facade fool you. The exterior doesn't do justice to the magnificent golden altar inside, the splendid paintings and the interesting bright decoration.
La Gomera
Finally, we couldn't write about Tenerife without dedicating a few words to La Gomera, its closest neighbouring island. In case your itinerary allows time for it, we highly recommend exploring this tiny, idyllic piece of land. La Gomera is filled with spectacular landmarks, and has a great local cuisine and an authentic and well-preserved culture. A few highlights of the island include the jaw-dropping vista from Mirador de las Carboneras, Columbus House in San Sebastian and deserted beaches. From Tenerife to La Gomera there are several ferries departing during the day and the journey takes only approximately 40 minutes.
What to do in Tenerife
It's easy to enjoy Tenerife at all ages. Great food, great entertainment options, great scenery, great weather are the right formula. The island offers a vast assortment of leisure activities. Nature lovers have much to explore while hiking one of the many trails in Tenerife, or while visiting the Botanical Gardens. Another great option is to go whale-watching in the southern waters. Families can choose from a wide variety of resorts, amusement or water parks. At night, several restaurants, casinos, nightclubs and pubs with live music promise to keep tourists entertained until late. You'll find Tenerife rich in culture and extraordinarily diverse, and here are just a few spots you don't want to miss with your Tenerife rent a car:
Siam Park: Spending an entire day at Siam Park is a great option for the entire family. This water park and amusement complex is very popular. The architecture of the place resembles the Thai culture, and visitors can expect an epic adventure. Here you and the kids will have adrenaline-pumping thrills going on several different rides, cruising on twisting rivers and adventuring down on free-fall slides. For even more fun, there is a large wave pool and access to a gorgeous beach. In addition, the park offers plentiful food stands with different options. Tickets can be purchased online, at the gate, or from the nearby hotels.


National Park El Teide: This UNESCO-listed World Heritage park surrounds Spain's highest peak mountain, the Teide volcano, right in the heart of Tenerife. It's a breath-taking place, with ancient volcanic rock formations that contribute to the spectacular scenery observed throughout the park. For instance, you will come across Roques of Garcia, which are fascinating lava and gravel fields, as well as fascinating views over valleys and the Canary Islands. It feels like walking in the desert or on the moon, but surrounded by a pine forest. In addition, you can watch a documentary about the place and the formation of the volcano, over 170,000 years ago. Without a doubt, this is an unforgettable experience.


Volcano El Teide: El Teide is so outstanding that it deserves its own paragraph. Mount Teide is the third highest volcanic structure in the world. To see the active volcano, just take the cable car, which runs up to over 10000 feet high, close to the summit. Visitors need a permit in order to continue the journey to the top on foot. The path, however, is well marked with warning signs due to lava fields. The hike through the hills will be rewarded with a fantastic vista. The viewpoint of La Rambleta gives you a glimpse of the Seven Cañadas and the Ucanca Valley. For a sublime view of the islands of La Gomera, El Hierro and La Palma, follow the trail to the Pico Viejo viewpoint. Be sure to check the weather forecast for good conditions, and then book the cable car online.


Costa Martiánez: Costa Martiánez, located on the northern part of the island, is a large entertainment complex that encompasses a wide range of bars, restaurants, a Casino, four large magnificent pools and some smaller ones, and even an artificial lake. This is a popular place for swimming, sunbathing and spending a fun-packed day with the entire family. Day tickets are available with reductions for long-stay bookings.
---
Useful links