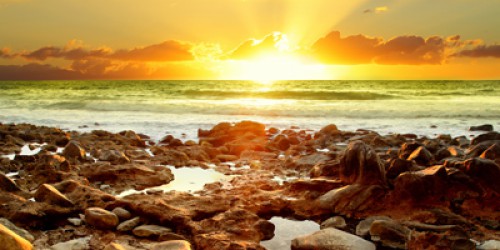 If you're planning a holiday to the island of Tenerife and are trying to stick to a budget, here are our favourite fun and free activities that will keep all of the family happy:
1. Build sand castles: Who doesn't like building sand castles and then jumping on top of them! At first the thought of black volcanic sand may sound a little strange, but let's face it: with awesome ocean views we can get used to a different shade of sand!
2. Have an adventure: In the middle of this tropical island you will find Teide National Park. You can drive your hire car through the park and enjoy the stunning scenery that surrounds you. The main attraction is the huge volcanic crater that spans 30 miles, in the middle of which is Mount Teide which peaks at 12,200 feet!
3. Get lost in mystery: The Pyramids of Guimar are six structures that have been built from lava stone. But here's the shocker; no-one really knows who built them and why! The pyramids have become a popular tourist attraction along the island's west coast, so if you do plan on discovering their secrets, it's best to visit early on in the day.
4. Swim in Garachico's rock pools: Anyone who has already swum in a rock pool will tell you how great they are; it's salt water fun without the messy sand! The town itself is still very traditional and it's a good idea to bring along a Spanish phrase book, as English is not commonly spoken by the locals.
5. Festival fun: Most of the island's festivals are held throughout the summer months. However, if you visit Puerto de la Cruz or La Orotava towards the end of November you can take part in the Festival of St Andrew. The annual event sees wine cellars open their doors to the locals and the new wine can be tasted.
Let us know if you have tried any of these fun activities or you may have some ideas of your own you wish to share? One of our best money saving tips is to book your car hire in Tenerife before you arrive. That way you can travel with peace of mind, safe in the knowledge that your vehicle is ready and waiting for you.