Car hire in Palma de Mallorca – Exploring the Balearics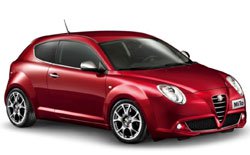 Originally settled by the Romans and valued for its strategic position on the Mediterranean, Palma de Mallorca was at different times the prized possession of the Roman and Byzantine Empires, of the Moors, and of the Kingdom of Aragon. Its diverse and at times turbulent history contributed to the city's vibrant culture and left its mark on its architecture, on its monuments and on its very character.
Palma owes much of its enduring popularity not only to this cultural wealth but also to its enviable Mediterranean climate, which boasts mild winters and warm, sunny summers. Travellers flock to its balmy shores year-round to enjoy the very best that southern Europe has to offer. It's no coincidence that Palma de Mallorca Airport is consistently one of the busiest airports in Spain.
By picking up a car hire in Palma de Mallorca, you have all the freedom to tailor your holidays to your exact specifications. Whether you're organizing a family holiday, planning a romantic getaway or you're a solo traveller in search of your next adventure, Mallorca is the perfect destination, offering everything from pristine beaches to stunning nature reserves, and from gorgeous architecture to exquisite culinary delights. Go on a road trip around the island and discover Mallorca's west coast, known for its dramatic landscapes and scenic drives; head to the Caves of Drach and spend the day exploring this unmissable landmark; drive to Alcudia and hop on a ferry to Menorca or Ibiza. The possibilities are endless. The only difficulty will be in choosing what to do first!
In order to help you choose the perfect car for your holiday in the Balearic Islands, Auto Europe has partnered with the best car hire companies in Palma de Mallorca. This allows us to offer you the best choice of vehicles always at the most competitive prices. Whether you're looking for a convertible to make the most of the weather, for something with a little more room for a family holiday or even for a luxury car for a special occasion, we have what you're looking for! You can easily book your car online through our booking engine or, if you prefer, you can also give us a call at +44 123 322 5114 and one of our agents will help you find the best rent a car deals in Palma de Mallorca. You are also welcome to see what previous clients thought about renting a car through us and our service on our Mallorca Car Hire review page.
For more information on renting a vehicle in Palma de Mallorca, click on the car hire related topics listed below:
---
Where to pick up a car hire in Palma de Mallorca
Because we understand no two holidaymakers are alike, at Auto Europe we strive to provide you with all the flexibility you need to tailor your holidays to your preferences. If you're flying into Palma, you can have your choice of the best car rental deals in Palma de Mallorca directly at the airport. If you'd prefer to pick up your car elsewhere in the city, several of our partners also offer car hire services at different locations across Palma.
For maximum flexibility, you also have the option to choose different pick-up and drop-off locations. That means that you can easily pick up your car in the city and drop it off at the airport, or vice versa.
In order to help you choose the perfect pick-up and drop-off locations for your needs, our booking engine gives you the option to visualize results in a handy map display. Toggling this option will pinpoint the exact location of the pick-up counters with vehicles available for your dates. And if you'd like to see results for just specific suppliers, our filters let you do just that.
Palma de Mallorca Airport
Palma de Mallorca Airport is located approximately 7.5 miles east of the city. It is the third-largest airport in Spain and the single largest airport in the Balearic Islands, with the capacity to handle up to 26 million passengers per year. It is divided into four modules: A through D. Most flights to and from the UK and Ireland are handled in Module A, which is used for non-Schengen flights. Module B handles mostly regional flights, and Module C is used mostly for Schengen flights by EasyJet, Condor and Norwegian.
Palma de Mallorca Airport (PMI)
Website: www.aena.es
Address: 07611 Palma, Balearic Islands, Spain
Telephone: +34 913 21 10 00
---
Book with the best car hire suppliers in Palma de Mallorca
Auto Europe has worked tirelessly for over half a century to provide our clients with quality car hire at affordable prices. To this end, we've developed partnerships with reputable local and international car hire companies all across Spain, with pick-up locations not only in popular destinations in the mainland, such as Malaga, Alicante or Barcelona, but also in the Canary and Balearic Islands. In Palma de Mallorca, we work not only with household names, such as Avis, Hertz and Europcar, but also with companies with a strong local presence, such as Drivalia and Centauro. This allows us to offer our clients a wide range of options when booking a car rental in Palma de Mallorca, as well as the best value for money.
If you have any questions about our partners or their policies, do not hesitate to contact us. Our friendly phone agents will be happy to assist you with any inquiries.
---
Frequently asked questions about renting a car in Palma de Mallorca
Our experienced agents are always just a phone call away ready and happy to assist you with any questions you may have about hiring a car in Palma de Mallorca. For your convenience, we've also gathered below the answer to some of the questions we're most frequently asked.
---
Yes. You need a credit card both to pay for the booking online (or on the phone) and to pick up your rental.
At the time of pick-up, you'll be required to present a valid credit card in the name of the main driver. There may be more than one driver listed in the rental agreement (and if you're looking to add additional drivers to your booking, we advise you to check whether there are promotions available that already include free additional drivers), but the credit card must be in the name of the primary one (i.e. the person under whose name the booking was made.)
This credit card is used by the car rental company to block the security deposit, so it must have a credit limit high enough to accommodate it. The security deposit is blocked on the credit card for the duration of the rental and released again after the drop off date, provided the car is returned in the same condition. In the absence of a valid credit card in which to block the security deposit, the supplier may require the payment of additional insurance or refuse to release the car entirely.
You can find out the exact credit card requirements and the security deposit amount for any of the vehicles in our booking engine by looking at the information under Info Icon for the vehicle in question.
When you hire a car in Palma de Mallorca through Auto Europe, the vehicle already includes all the necessary insurance to circulate in Spain, namely CDW (Collision Damage Waiver), theft protection and liability insurance. It's important to understand, however, that the insurance included in the basic rate typically has an excess (i.e. the amount for which the driver is responsible in case of theft or accidental damage). You can find the exact excess amount for any given vehicle in our booking engine by looking at its Info Icon.
It's also important to know that certain elements of the car (tyres, glass, undercarriage, etc.) are usually excluded from the insurance coverage.
In order to help you bolster the basic coverage, Auto Europe gives you the option when booking online of opting for a Full Protection package that covers the excess amount and the elements normally excluded from the regular insurance.
There are also suppliers in Palma de Mallorca whose offers have no excess (namely Interrent Key 'n Go and Interrent No Excess).
When picking up your car rental in Palma de Mallorca, you'll likely be offered additional insurance at the counter. You are under no obligation to take it. (Though having said that, in the absence of a valid credit card in which to block the security deposit, some suppliers may require the payment of additional insurance in order to release the vehicle. However, this is an exception. For more information, see the question about credit cards above.)
Drivers younger than 26 years of age may be required to pay an additional fee at the counter when picking up the car. This is not a form of insurance, however, but rather a Young Driver Surcharge. You can check the age requirements for individual vehicles in our booking engine under Info Icon.
While driving your car hire in Palma de Mallorca is no more challenging than driving in any other major European city, you should be prepared for some heavy traffic during peak times, particularly during the summer months.
The MA-20 (known as Via de Cintura in Spanish) is a ring road that encircles the city and was built to alleviate traffic in the centre. It provides connections to the MA-19 (which links the city to the airport) and to Paseo Marítimo (which links the city to the seaport).
The MA-19 to and from the airport can often become congested, so if you're dropping off your vehicle at the airport, we advise you to allow for enough time to drop off your car hire before your flight.
Likewise, Paseo Marítimo (which runs along the seafront), is often a hive of activity, especially in the evening.
To get more information about driving in Spain, take a look at our handy driving information guide.
Street parking can be difficult to come by, particularly in the summer. Palma employs a colour-coded parking scheme, with white lines indicating free parking, blue lines paid parking and yellow lines being a sign that parking is forbidden. In paid areas, simply look for the closest parking meter to pay for your parking. Be aware that even in blue areas there are sometimes free periods, so keep an eye out for the relevant signage.
There are also several underground car parks in the city centre. Of particular interest are the garages close to the Cathedral, to the main train station and to Paseo Marítimo.
Most of the car parks in the city are paid, but some (such as the car park of the Porto Pi Shopping Centre) are free for the first hour, making them the ideal place to park your rent a car in Palma de Mallorca.
No. Unfortunately, none of our partners in Palma de Mallorca allow their vehicles on ferries. Please note that the vehicle's insurance protection becomes void if the terms of the rental agreement are broken, so the driver would be liable for any damage incurred on a ferry or on a different island.
---
Palma de Mallorca Travel Guide
Known for its warm and sunny weather, wonderful food and heavenly beaches, Palma de Mallorca is a cornucopia of delights. Whether you wish to learn more about the history and culture of the city, to enjoy a lazy day basking in the glorious sun or to go for a road trip around Mallorca, there's a never-ending array of things to do and see. Here are some of our suggestions!
Best day trips with my car rental in Palma de Mallorca
By booking a car rental in Palma de Mallorca, you're free to set your own pace and to explore Mallorca to your heart's content. With so many amazing places to explore, the difficulty will be in choosing where to start!
The Caves of Drach
Located on the east coast of Mallorca, the Caves of Drach (or Cuevas del Drach, in Spanish) are one of Mallorca's main attractions. They're a system of four large, interconnected caves created by the relentless pressure of the Mediterranean Sea against the rocky coast. Inside, visitors are met with the visible signs of the might and power of the ocean, with a stunning display of stalactites and stalagmites, and even with an underground lake. The Caves of Drach are located 41 miles from Palma (about an hour by car). There's a free car park in the vicinity of the caves where you can park your vehicle.
Cabrera
Located 11 miles off the island of Mallorca, Cabrera is the main island in the Cabrera archipelago, a group of small islands and islets just off Mallorca's southern coast. It's best known for its National Park, which is home to some of the most stunning sights in the Balearics. There's a cap on the number of visitors per day and the island is only accessible as part of a tour group. Boat excursions depart from Colònia de Sant Jordi, which is located 33 miles from Palma de Mallorca (about 45 minutes by car).
S'Albufera Nature Reserve
If you're a fan of the great outdoors but would rather avoid any unnecessary boat trips for a bit of sightseeing, head to the S'Albufera Nature Reserve instead. Located in the northeast coast of Mallorca, this nature reserve is a bird watcher's dream, being home to more than 200 species. There are even strategically located observation platforms to provide you with the best views of the local wildlife! It's the perfect place for a day of hiking and, if you'd like, there is even the option of hiring a bike. While driving within the reserve is not allowed, you can leave your vehicle in the car park located near the Anglesos Bridge.
Menorca
The second-largest island of the Balearics, Menorca is an unspoiled haven of gorgeous scenery, pristine beaches and amazing landmarks. Check out Naveta d'es Tudons, a fascinating megalithic chamber tomb, visit the impressive Fortress of La Mola or simply relax while taking in the sights. More slow-paced than either lively Ibiza or bustling Mallorca, Menorca is a place for tranquillity and relaxation. There are daily ferry crossings to Menorca from Mallorca, departing from Alcudia (to Ciutadella). Once a week, there's also a ferry departing from Palma (to Mahon). Please keep in mind that you will need to leave your car rental in Mallorca, as our suppliers do not allow their cars to be taken on ferries.
What to do in Palma de Mallorca
With a history going back to Roman times, Palma is a fascinating city full of historical curiosities, beautiful architecture and a rich and vibrant culture. Here are some of our suggestions for sights and landmarks you won't want to miss!
Bellver Castle: Perched atop a hill overlooking the city, Bellver Castle offers visitors a stunning 360-degree panoramic view of Palma. It's one of the few examples of circular castles in all of Europe and was, at different times in its history, a fortress, the seat of the Kings of Mallorca and a military prison. Nowadays it's one of the island's main tourist attractions. After you learn all about its history and the history of Palma in the museum housed inside, you can spend some time relaxing in the gardens or enjoying a refreshing drink in the castle's café. If you drive to the castle, you can leave your car in the nearby parking lot.


San Carlos Museum: The San Carlos Military Museum is housed in San Carlos Castle, an impressive 17th-century fortress originally built to defend merchant ships in the Bay of Palma from pirates. Nowadays, the large rooms with impressive vaulted ceilings house a rich and varied collection of military uniforms, canons, swords and artillery equipment. History buffs, particularly those with an interest in military history, won't want to miss the amazing exhibits. And if military history is no quite your thing, know that San Carlos Castle also offers amazing views over the bay.


Old Town: The narrow, winding streets of the Old Town open into charming squares and hidden courtyards and are home to some of Palma's most impressive architecture, from Baroque and Renaissance buildings to superb Gothic construction. The area's most recognisable landmark is the massive Sa Seu Gothic cathedral, which dominates the skyline and is a must-see for anyone exploring Palma's Old Town.


San Juan Mercado Gastronomico: Located inside a former abattoir, this stylish market offers a feast for the senses. It's the perfect place to enjoy some of the local delicacies, from fresh seafood to tapas, Spanish hams or croquettes, there's something for everyone. Even the most demanding foodies will be in heaven.


Royal Palace of La Almudaina: La Almudaina is one of Palma's most iconic buildings and is an impressive Alcazár, built originally in the 13th century as a Muslim fortress (Almudaina comes from the Arabic word for "fortress"). The current palace modified and expanded the original structure, largely replacing the Moorish features with Gothic elements. Examples of other architectural styles can also be found, such as the Romanesque Pyrenean marble portal in the Capilla de Santa Ana. La Almudaina is the official summer residence of the King of Spain.
Useful links