Car Hire with Hertz in Barcelona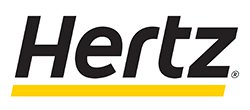 Hertz belongs to the major car rental companies worldwide and is synonym for high quality and professional service. In the Catalonian capital city, Hertz Barcelona is present with several pick-up points. This, combined with a wide variety of rental vehicles, allows customers to choose the location and the model that best suits their travel needs.
With an urban area of approx. 1.6 million people, Barcelona is the second biggest Spanish city and is one of the most important economic hubs in Spain, but also a major tourist destination. Visitors to the city can find a diverse range of cultural treasures, from the busy market of La Boqueria, to amazing museums like Picasso Museo, the amazing architectural works of Gaudí, and the stunning Gothic Catherdral, to its mouth-watering treats, excellent wines and a lively nightlife. And of course one should not forget the Barceloneta beach, where you can soak in the sun and enjoz a drink or two.
Auto Europe strives to offer the best car rental deals to its customers and for this reason we only work with the best and most reliable car rental suppliers worldwide. A car hire with Hertz in Barcelona is the perfect way to explore the surroundings of this bustling city and also the beautiful beaches and landscapes of the region Catalonia. You can drive to the picturesque coastal town of Sitges and Girona or to the historical city of Begur. If you like nature, you can head to Montserrat and hike to the Santa Maria Benedictine Monastery. Our car rental specialists are available should you have any questions, or for support with making a reservation via the website or over the phone. Do not hesitate to call us on +44 123 3225 114.
Hertz Barcelona Car Rental locations
Hertz offers several pick up locations in Barcelona, conveniently located at the airport, at the main train station and across the city centre. This will enable you to choose the location that best suits to your travel plans and while also giving you extreme flexibility, since drop-off in a different location within the city is also allowed.
To keep the pick-up process of your car rental with Hertz in Barcelona as quick as possible, please prepare your pre-paid Auto Europe voucher in advance and check the Hertz address and directions. Please also prepare all necessary documentation, such as a valid identity card or passport, a valid driving license and a valid credit card with enough credit for the deposit. The credit card has to bear the name of the main driver mentioned on the voucher. The deposit will be unblocked once the car is returned in the same conditions as it was picked up. No cash deposits are admitted. Should you be late for the pick-up or drop-off please contact the Auto Europe reservations team or directly call the Hertz location.
---
If you want to start off your tailor-made tour of Catalonia right after landing a car hire with Hertz at Barcelona airport is the easiest way. You will find the car rental desks in Terminals T1 and T2 B on the first floor. To pick-up the car at Barcelona El Prat Airport prepare all the required papers, such as a valid ID or passport, a valid credit card bearing the name of the main driver on the voucher and a valid driving license.
Hertz at Barcelona El Prat Airport


El Prat de Llobregat

,


Barcelona

,

Spain

08820




+34 902 01 19 59

Opening Hours:


Mon - Sun 7:00 AM - 12:00 AM
Visitors reaching Barcelona by train at Barcelona Sans station, who are in need of a rental car will not be disappointed. Just across the road they will find the Hertz office. To pick up a car hire with Hertz at Barcelona train station you just need to show the Auto Europe pre-paid voucher plus the needed papers such as valid credit card in the name of the main driver for the deposit, ID or passport and driving license.
Hertz at Barcelona Sants Train Station


Carrer de Viriat 45

,


Barcelona

,

Spain

08014


+ 34 954 53 83 31

Opening Hours:


Mon - Sun 07:00 AM - 10:00 PM
Lastly, for a pick-up in downtown Barcelona, Auto Europe has several possibilities for you, including offices close the Barcelonata Beach, and the Gotic quarter, or in the Almeda district. Choose between a variety of different pick-up locations across the city, or upon request return your car in a different location within the city or even a different Spanish city. In this way you can plan your stay or road trip as you please. Check on our booking engine which location is more convenient for your trip or ask for support by calling our rental specialist over the phone. Once the pick-up day arrives check the address and pick-up information on your voucher carefully and keep all the required documents ready: valid ID or passport, credit card in the name of the main driver for the deposit and driving licence. No cash deposits are allowed.
Hertz Barcelona Downtown Office


Hesperia Barcelona Del Mar, Carrer d'Espronceda, 6,




Barcelona

,

Spain

08005


+34 933 56 11 39

Opening Hours:


Mon - Sun 07:00 AM - 10:00 PM

Hertz Barcelona Downtown Office


Avinguda Diagonal, 622

,


Barcelona

,

Spain

08021


+34 934 10 10 34

Opening Hours:


Mon - Sun 07:30 AM - 09:00 PM

Hertz Barcelona City Office


Carrer Tirso de Molina, 25

,


Barcelona

,

Spain

08940


+34 934 10 10 34

Opening Hours:


Mon - Sun 09:00 AM - 11:00 PM

Hertz Barcelona Downtown Office


Av. les Garrigues, 1, 3

,


Barcelona

,

Spain

08820


+34 933 78 87 64

Opening Hours:


Mon - Sat 08:00 AM - 10:30 PM
Pick-up commencing outside regular office hours is available but will incur a fee of EUR 49.37, VAT included, that is to be paid locally to the supplier in question.
A drop box option is also available for customers wishing to drop their car hire off outside of the regular office hours. However, arrangements for this must be made at time of pick up.
---
Hertz Car Hire Policies in Barcelona
Before making a reservation it is highly recommended to check the terms and conditions applied by the car rental company. Auto Europe provides customers with very detailed information to ensure full transparency and the best possible service. Take a few minutes to read them through thoroughly. Policies can vary between car rental companies but sometimes also between countries or even cities. Following you will find a summary of the most important policies applied by Hertz for a vehicle hire in Barcelona. Should you have any further questions or concerns regarding a car hire be sure to check out our Frequently Asked Questions or our general travel tips.
Hertz Fuel Policy
All rental cars picked up at Hertz offices in Barcelona are rented with a full tank of fuel, and is expected to be returned full at the time of drop-off. Failure to return the vehicle with a full tank will result in a locally established refuelling fee.
Hertz additional driver policy in Barcelona
If you need to add an additional driver to your car hire with Hertz in Barcelona you can do it directly at the time of pick-up. A maximum of 4 people may sign on as an additional driver and for each there will be a daily fee of EUR 16.10 to be paid at the counter. All additional drivers must fill out the necessary paperwork and present an ID and driving license. Friends or family members that are not properly signed on to the rental agreement but then drive the rental car will be voided from all insurance coverage, making them liable for the total amount of any damages caused in the event of a collision or theft.
Hertz car hire age requirements in Barcelona
The minimum age to rent a car in Barcelona from Hertz is 23. Also, all drivers under the age of 25 will be subject to a daily Young Driver fee of EUR 27.83 per day or a maximum of EUR 278.30 for the whole rental period.This fee is paid directly to the local supplier. To learn more about car hire age requirements , please follow the link. You can also see the age requirements by clicking on "Rate Details" during the Auto Europe online booking process.
Hertz coverage options in Barcelona
Any rental booked through Auto Europe always includes basic insurance, which encompasses Liability Insurance, Theft Protection (TP), Third Party Liability and Fire insurance. The liability insurance requires a legal minimum coverage called "Collision Damage Waiver" (CDW). This coverage is guaranteed by the rental company through an excess. The excess is the maximum sum of money the customer is responsible for in case of damage. This sum is normally blocked in full or partially on the main drivers credit card as a guarantee. CDW never covers damage to tyres, glass, exterior mirrors, underside, interior, roof, engine, damage to the locks and loss of vehicle keys.Hertz in Barcelona applies a CDW and theft protection deductible of approx. EUR 900.
Auto Europe offers its own and highly convenient Full Protection Coverage. Against an additional fee, damage to glass, wheels, roof, underbody, towing costs, key replacement, misfuelling, and administration fees, will also be covered. Prices vary depending on location, rental duration, car category and supplier. This adds up to the total cost of the rental paid in advance and makes it unnecessary to buy extra insurance directly by the supplier.
At pick-up the local supplier might also offer you extra insurance packages, which are usually paid on a daily basis. For Hertz in Barcelona a "Tyre and Windscreen Protection" coverage for approx. EUR 10 a day is available, as well as a "Super CDW and TP" that reduce the excess to zero. The cost for this option varies depending on the car hire category you choose.
To get a clearer picture on car hire coverage when renting a car you can refer to this link. You can also find more information on coverage by clicking on "Rate Detail" next to any selected vehicle during Auto Europe's online booking process.
Car Rental Extras with Hertz
For your car rental with Hertz in Barcelona you can book several extras to make your driving experience more comfortable. These extras can be booked directly through Auto Europe, who will inform the supplier in order to guarantee the availability or directly with Hertz in Barcelona when you pick-up your car hire. All of the extras listed below are available and will have to be paid locally:
GPS: the cost is approx. EUR 20.57 a day, EUR 123.42 per week and a maximum of EUR 205.70 per rental (VAT included and paid locally).
Child Seat: approx. EUR 16.94, per day and a maximum of EUR 101.64 per month, (VAT included, paid locally).
Infant Seat: Approx. EUR 16.94 per day or EUR 101.64 per month (VAT included, paid locally).
Booster Seat: Approx. EUR 12.10 per day or EUR 72.60 per month (VAT included, paid locally).
If you would like to read more about car hire extras and local fees you can visit our dedicated section.
Please note that the above displayed prices and policies are valid as of May 2020 and are subject to change.