Car Hire with Hertz in Munich
If you need a car hire in Bavaria, Hertz Munich is the perfect choice. Their wide range of vehicles, their excellent service, and their numerous pick-up locations conveniently placed at the airport and across town, guarantee the best customer experience. With Hertz you are in safe hands for your next rental experience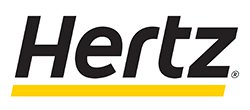 Munich is the capital of the Free State of Bavaria and with its approx. 1.5 million inhabitants, it is the third most populated city in Germany. Despite being a thriving metropolis, the city still has the air of a "big village" and boasts a very high living quality. It has a very strong economy and is home to the BMW headquarters, as well as many other global HQs. Worldwide it is perhaps best known for its annual beer festival, Oktoberfest, the stunning nearby Alpine scenery, and its football club Bayern München.
The best way to get to know the city is to stroll around the pleasant downtown. The usual starting point is the central square Marienplatz, dominated by the Gothic style town hall. At 11 am, 12 am and 5 pm the famous carillon Glockenspiel placed on top of the town hall tower will perform a small show that no visitor should miss. From there you can continue to the marketplace Viktualienmarkt and sip a beer in the litre mug at the beergarden while tasting some Bavarian specialities. Then proceed to the royal palace called Residenz and if you have time visit the lavishly furnished interiors. Next to it you will see the majestic opera. Another tourist must do is a meal at the world famous Hofbräuhaus, where a live brass band plays typical Bavarian music. Munich is also a very family-friendly city and offers a huge museum for science and technology (Deutsches Museum), the BMW Museum, a very nice zoo, and several parks, like the huge Olympic park or the English garden.
A car hire with Hertz in Munich will allow you to tour the best of the city as well as its surroundings. The best ski resorts and hiking areas lie 30 min to one hour from the city. For a breath-taking view from the highest German mountain, the Zugspitze, head to picturesque Garmisch-Partenkirchen and take the clog train to ascend to the peak. You can also bring your children to Legoland, a drive of approx. an hour from Munich, in direction of the university town of Augsburg, or head to the Disney-like castle of Neuschwanstein close to the Austrian border. Last but not least you can follow the path of the Romantic Route leading to Rothenburg ob der Tauber, a well-preserved fairy-tale medieval town.
At Auto Europe it is our goal to bring you the most competitive car hire rates on the market while still giving you, the end customer, a high quality service experience. It goes without saying that we only cooperate with the best car rental companies worldwide to bring you great prices and the best service. For any questions, doubts or direct phone reservations with the support of our professional rental specialists, call us on +44 123 3225 114.
Hertz Munich Car Rental locations
The world renowned car rental company Hertz offers several pick-up and drop-off locations in the Bavarian capital city of Munich. In this way travellers enjoy maximum flexibility and can build up their itinerary as they like. Drop-off in a different location than pick-up can be also arranged upon request.
For a smooth pick-up of your car rental with Hertz in Munich carefully read through your Auto Europe voucher and prepare the required documents, such as valid ID or passport, driving license and a credit card bearing the name of the main driver mentioned on the voucher. The credit card should have enough money for the deposit that will be unblocked upon drop-off barring any damages to the vehicle. Cash deposits are not permitted.
---
To kick off your very own round trip of Bavaria, picking up a car hire with Hertz at Munich airport is the best solution. Once you land proceed to Center Level 3 and there you will find the Hertz desk. Please keep your Auto Europe pre-paid voucher ready, along with a ID or passport, valid credit card in the name of the main driver and driving license. Here you will find more information about renting a car at the Munich Franz-Josef-Strauss Airport.
Hertz at Munich Airport


Franz-Josef-Strauss Airport

,


Munich

,

Germany

85356




+49 89 978 860

Opening Hours:
Mon - Fri 6:00 AM - 12:00 AM
Sat - Sun 7:00 AM - 12:00 AM
For travellers that arrive at Munich Central train station (Hauptbahnhof) or for customers that want to pick their car up very centrally, we would suggest to choose a car hire with Hertz at Munich Hauptbahnhof train station which is located just a 15 minute walk from Marienplatz. Their office is located on the first level inside the station building, besides the DB lounge. Bring with you the Auto Europe prepaid-voucher and a valid ID, a driving license and a credit card with enough money for the deposit.
Hertz at Munich Hauptbahnhof Train Station
Bahnhofsplatz 2
Level 1 besides DB Lounge,


Munich

,

Germany

80335




+49 895 502 256

Opening Hours:
Mon - Fri 8:00 AM - 6:00 PM
Sat - Sun 8:00 AM - 2:00 PM
Thanks to Hertz being one of the major car rental companies in the world, it has a wide network of pick-up points and a big fleet. For this reason, customers can also choose between several downtown pick-up locations including pick-up close to Munich East Train Station (with a direct connection to the airport).
Hertz Munich Downtown Office


Landsberger Strasse 368 - 374

,


Munich

,

Germany

80687




+49 49 89 546 36 750

Opening Hours:
Mon - Fri 7:30 AM - 7:00 PM
Sat 8:00 AM - 12:00 PM
Sun 9:00 AM - 11:00 AM
Hertz Munich Downtown Office


Ingolstaedter Strasse 170B

,


Munich

,

Germany

80939




+49 893 183 660

Opening Hours:
Mon - Fri 7:30 AM - 7:00 PM
Sat 7:30 AM - 12:00 PM
Sun 8:00 AM - 11:00 AM
Hertz Munich Downtown Office
Orleansstrasse 81 – 83
Lobby Courtyard Marriott Hotel,


Munich

,

Germany

81667




+ 49 89 55 8919 597

Opening Hours:
Mon - Fri 7:30 AM - 6:00 PM
Sat 8:00 AM - 12:00 PM
Sun Closed
Hertz Munich Downtown Office


Schatzbogen 86

,


Munich

,

Germany

81829




+49 89 638 37 546

Opening Hours:
Mon - Sat 8:00 AM - 12:00 PM
Sun Closed
Yes, it is possible to drop off your car hire with Hertz in Munich out of hours at select locations. However, arrangments for this drop off delivery option must be made with the supplier at the time of pick up.
---
Hertz Car Hire Policies in Munich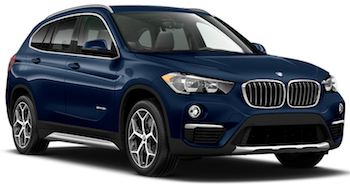 In this section you will find important information regarding the terms and conditions applied by Hertz in Munich. Auto Europe lists them very thoroughly on the booking engine to guarantee utmost transparency when booking a rental for your trip. Should you still need information regarding hiring a car through us, please visit our dedicated FAQ section as well as our page with travel advice, or contact our reservations team by phone or email.
Hertz Fuel Policy
If you rent a vehicle from Hertz in Munich you will receive it with a full tank of fuel and are also obliged to give the rental back in the same condition. This is called full to full policy. If the tank on the vehicle, at the time of drop-off, is not full then a refuelling fee will be charged locally by the supplier.
Hertz additional driver policy in Munich
It is possible to book a car hire with Hertz in Munich and add an additional driver for a daily fee of EUR 11.76 which will be charged locally by the chosen supplier. All additional drivers are required to sign the rental agreement at the time of pick-up and need to show a valid ID and driving license.
Hertz car hire age requirements in Munich
The minimum age to rent a car with Hertz in Munich is 21 and a Young driver surcharge of EUR 21.97 per day (VAT included) is applied to drivers aged 21 -24. This is to be paid directly at the counter when picking up the vehicle and for rentals extending a week a maximum of EUR 153.79 is applied. Click here to read more about car hire age requirements. When booking a car through the Auto Europe booking engine always click on "Rate Detail" next to any selected vehicle to see what age requirements and conditions applies.
Hertz coverage options in Munich
Auto Europe car rental products all include basic insurance, that is Liability insurance with a minimum coverage called "Collision Damage Waiver" (CDW), Fire insurance, Third Party Liability Insurance and Theft Protection (TP). To guarantee the insurance coverage car rental companies fix a maximum amount of money, called an excess, which the customer has to pay in the event of damages or theft. With Hertz in Munich this amount is EUR 950.
Detailed information about coverage can be found on the Auto Europe booking engine under "Rate Details" - "Additional information" or in the rentals Terms and Conditions. The basic rate does not include damages to tyres and glasses, exterior mirrors, underside, interior, roof, engine, damage to the locks and loss of vehicle keys.
Among Auto Europe's coverage products you will find our basic rate which is always included, but most importantly our Full Protection coverage. By paying an additional fee you will gain extra coverage for damages to wheels, glass, roof, underbody, plus towing costs, misfuelling fees, administration fees or key replacement. Buying a full insurance coverage locally will then be unnecessary, even if they will advise you to do so.
If you opt for our basic rate package then you can of course also add extra insurance locally. With Hertz in Munich two coverage options are available through the local supplier, Tyre and Windscreen Protection for approx. EUR 10.71 a day or a Super CDW and TP for EUR 33.55 - 44.73 (cost depending on vehicle category) which reduces the excess to EUR 250 per incident.
Car Rental Extras with Hertz
The basic car rental package can be complemented with extras to meet your personal needs. When you book a car with Auto Europe, please specify which extras you need, so that we can ensure availability upon pick-up. Extras are normally paid locally to the supplier and to get an idea of what Hertz Munich offers we have prepared a list of the most requested items.
Please note that when driving in winter, German law dictates that motorists are obliged to have winter tires when driving on roads with snow, ice, slush and/or any accumulation that creates slick road conditions. Auto Europe therefore strongly recommend that winter tires be requested rentals commencing between Nov 15th - Apr 15th in Germany.
GPS: a daily fee of EUR 19.00 (including VAT, paid locally), with a maximum of EUR 95.00 per week. Please note that GPS equipment is only available when you rent a car with Hertz from Munich Airport.
Child Seat: EUR 22.95 per day and a maximum of EUR 68.85 (VAT included, paid locally). The age and weight of the child has to be specified when making the booking.
Winterization fee: for Auto Europe rentals commencing Nov 01 - Mar 31 winter tires are included in rates free of charge. If you need them outside of this time period they are on request basis only and a daily fee of EUR 17.00 (VAT included) or a maximum EUR 125.00 is applied and paid to the local supplier.
Snow chains: are available for a daily fee of EUR 19.35 (or maximum EUR 116.10), VAT included and paid locally.
Ski racks: daily fee of approx. EUR 19.03 or a maximum of EUR 114.17 (VAT included and paid locally). A minimum rental length of 5 days is required.
Cross border fee: Travel to selected countries, including France, Switzerland and Austria is permitted but a cross border fee of EUR 29.75 applies. All countries of travel must be noted at the time of the reservation.
If you would like to read more about car hire extras and local fees we have a dedicated section for you.
Please note that the above displayed prices and policies are valid as of May 2020 and are subject to change.