Winter Tyres Regulations in Europe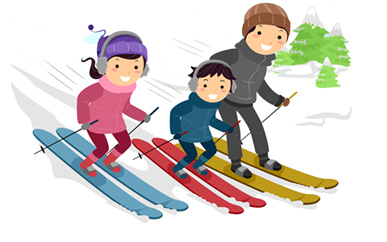 If you are driving abroad this winter you should prepare yourself for more severe weather conditions than at home, especially if heading to winter sports destinations in northern and central Europe. Knowing and understanding country-specific regulations is as important as staying secure on the road and ensuring the safety of the people travelling with you. While some countries have introduced mandatory winter tyres, there are other European states where special winter equipment is only recommended. It is the driver's sole responsibility to ensure the vehicle is equipped with relevant winter equipment. This infographic presents where winter tyres are mandatory, and what follows, where additional local fees are applied when hiring a car with winter tyres. Auto Europe's booking engine displays "Free: Winter Tyres" rates, so that you can stay safe and save even more! Check out this infographic!
We have prepared some information about winter tyres around the world, which will help you on your next winter getaway.
Abbreviations
FWT: Auto Europe's "Free: Winter Tyres" rates.
WTM/R: Winter tyres mandatory/recommended.
FWT n/a: ''Free: Winter Tyres'' rates not available.
Germany: WTM, FWT
Winter tyres are mandatory in Germany when the weather conditions get wintery, meaning that there is ice, frost, snow, and slush on the roads. Car rental suppliers charge an extra winterization fee. Our tip: Book "Free: Winter Tyres" rates to avoid extra local costs.
Austria: WTM, FWT
Austria is a popular winter sports destination. With many tourists travelling to the country annually, it is important to keep safe on the road. Winter tyres are mandatory in Austria from 1 November to 15 April.
Switzerland: WTR, FWT
Winter tyres are not mandatory in Switzerland. However, if you are caught driving through snow without proper winter tyres, you are liable for a fine. To stay on the safe side and save, book 'Free: Winter Tyres' rates!
Italy: WTR, FWT N/A
The use of winter tyres is recommended in the northern parts of the country for the period between 15 October and 15 April. Although you can't book winter tyres, most of the cars are equipped with all-season tyres. Additionally, in popular winter sports destinations, snow chains are available at rental desks.
France: FWT N/A
Although winter tyres are not mandatory in France, it is advisable to equip your car hire with snow chains if you are heading to the mountains. You may either buy them locally at the rental desk, supermarket or bring yours from home.
Finland: WTM, FWT
According to Finnish law, it is mandatory to equip vehicles with winter tyres from 1 December to the end of February, and additionally, snow chains are allowed from 1 November to the first Monday after Easter.
Sweden: WTM, FWT
Winter tyres are compulsory between 1 December until 31 March. If during any of these times the road conditions are good (no snow, no ice or wet surfaces and the temperatures are above zero, winter tyres are not mandatory. Unfortunately, since the weather is difficult to predict, we advise you drive with winter tyres during all these times.
Norway: WTR, FWT
Although winter tyres are not mandatory in Norway, when winter conditions are present on the road, one must use winter tyres or other tyres and snow chains. Therefore, if you are heading to Norway this winter, book "Free: Winter Tyres" rates and check the availability of snow chains.