Car hire in Norway - Exploring Scandinavia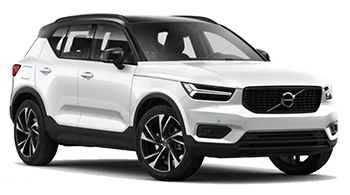 Take the ultimate self-guided vacation with a car rental in Norway, a land of epic landscapes. Norway is blessed with an excellent motorway network, one of the best in the world in fact, which is why a car hire in Norway is such a popular way to travel around. Discover the wealth of this country's history and beauty by picking up your car at Gardermoen Airport in Oslo to start your Norway adventure.
A world-renowned centre of art and culture, Oslo the capital is packed with first-class museums and amazing art galleries, not forgetting one of the most impressive opera houses in Europe. The city is also the proud seat of the Nobel Prize and the ideal place to begin your Scandinavian getaway. Tour the former Olympic village of Lillehammer before exploring Roan where you'll discover the ruins of a Viking town and marble quarry. Rent a vehicle in Norway to enjoy a fascinating glimpse of peasant life centuries ago when the Vikings roamed the area.
Arguably the most picturesque of all the Scandinavian countries, Norway's great grandeur of scenery is a kaleidoscopic mix of breathtaking fjords, huge glaciers, lush green forests and deep river valleys across all four corners of the country. And with its ancient wooden churches - known as staves, of which around 30 of the original ones still remain - and roller-coaster bridges, this 'Land of the Midnight Sun' (as it is affectionately known) is an exciting place for an extensive road trip, most notably along the twenty or so official tourist routes that criss-cross the country from north to south and east to west.
Driving conditions vary during the winter months, with some parts remaining mostly free of ice and snow, including Oslo and the coastal areas of Eastern Norway and Vestlandet. However, this doesn't mean that the roads don't get slippery, so make sure your car is supplied with special winter tyres, snow chains or studded tyres for use between late October and early April, particularly if you'll be driving in the mountains. Norway's contrasting seascape also features a large number of fjords that stretch far inland so that car ferries are required to transport car drivers to the more beautiful parts of the country's magnificent coastline.
For appreciating all the wonders of nature, you simply cannot beat a road trip in Norway, particularly around the fjords as well as the country's impressive national parklands of Jotunheimen, Rondane, Hardangervidda, Saltfjellet-Svartisen and Femundsmarka. Further north on the other side of the Arctic Circle, it's even possible to see polar bears, elks, Arctic foxes and reindeer as you drive along enjoying the scenery. And if you're visiting the north of Norway over the Christmas period, keep an eye out for Father Christmas who can sometimes be seen riding along in his sleigh!
Auto Europe is an international travel broker with over 60 years of experience in the car rental industry. Our competitive rates attract millions of satisfied customers every year and for the convenience of our clients we offer more than 24,000 convenient pick-up and drop-off points in over 180 different countries. By collaborating with all the world's top car hire suppliers, we are able to offer a diverse selection of car categories and locations, including railway stations, airports and city centres. Booking with Auto Europe is a guarantee of quality, so book your car in Norway online now or contact our award-winning reservation specialists on +441233225114 to help with your holiday plans today!
By far the best way to fully appreciate the full beauty of Norway's coastal and inland areas is to take to the road. The country has many unforgettable places to explore, including Bergen, Trondheim, and Stavanger, all incredibly lovely cities located in beautiful seaside settings.
Reading our customers' reviews about their car hire experience in Oslo and elsewhere in the country on our car hire Review Norway page will give you added peace of mind that we at Auto Europe put our clients' satisfaction first and distinguish ourselves for the impeccable service and support we offer.
For more information on renting a vehicle in Norway, click on the car hire related topics listed below:
Where to Pick up a Car Hire in Norway
If you need a car rental in Norway Auto Europe covers the country as a whole, from north to south, and can guarantee a wide choice of vehicles at convenient rates. We work with most major car rental brands and pick-up is available at all Norwegian airports through a variety of suppliers. For even more flexibility we also offer convenient pick-up at downtown locations in most of Norways larger cities, as well as Oslo and Kristiansand train station.
If you land in the north of the country we are very well represented in Tromso. In the center of the country we offer offices in Trondheim and not so far from Oslo on the southern tip of the Scandinavian peninsula we also have several offices in Rygge and Sandefjord. On our drop down menu on the booking engine you will see all the cities where you can secure our top car hire deals in Norway.
To make your car hire experience in a new country as smooth as possible we prepared for you a handy guide that lists the main things to know about car hire pick-up and drop-off procedures. If this is the first time that you are renting a car, it will prove very useful.
Compare Car Hire Rates at the Most Popular Airport and Rail Stations in Norway
Aalesund Airport
Harstad/Narvik Airport
Bodoe Airport
Alta Airport

Oslo Central Station
Kristiansand Train Station
Book with the Best Car Hire Suppliers in Norway
Auto Europe has grown over the last 60 years to one of the major international car hire brokers thanks to our attention to clients' needs and our partnerships with reliable international and national car hire suppliers across the world. When you rent a car in Norway through our website we guarantee the very best prices and service. In Norway we cooperate with worldwide known brands such as Sixt, Europcar, Alamo, Budget, Thrifty and Avis and many more.
If you have questions about a certain supplier, a destination, car model or anything relating to the booking process, please take advantage of our professional reservation agents, available on phone and email 7 days a week. They will be particularly helpful if you want to know the exact opening times of a supplier or if they offer out-of-hour drop-off service, or give information on any additional extras that migth apply.
---
<
Frequently Asked Questions about Renting a Car in Norway
If you are looking for car hire offers in Norway on the Auto Europe website you are in the right place. Besides our value for money rates, we can also boast with an award winning customer service team and exceptional service. This is why we want to help you to choose the best deal for you and this will be easier if the full process of renting a car in Norway is clear to you. Below you will find a full FAQ guide on topics insurance coverage, age restrictions, extra fees, border restrictions and information on winter equipment and advise for driving in Norway and more. Should you still have questions after reading this section then please feel free to contact our friendly reservations team.
---
In Norway when renting a car you normally have to be 19,and have held your licence for at least one year. Please note that each supplier sets their own age limitations and therefore a higher age limit, especially for certain car categories or luxury cars might apply. Usually an extra fee, called a Young Driver Fee applies to drivers under the age of 26. This fee will be paid directly to the supplier at the time of pick-up. You will find this information in our booking engine under Rate details and on the voucher you receive once your booking is paid and confirmed. These restrictions and any extra fees does also apply to any additional drivers.
Yes domestic and international one-way rentals, are available at select location and at an additional fee when you rent with us in Norway. The aforementioned fee is indicated on the booking engine, below the car rate when performing a search on our website. You will also find information about such fees on your reservations voucher. Please be aware that one-way fees are collected by the supplier and Auto Europe does not collect or profit from this fee in any way. We however, think that it is important that we inform our clients of all the fees in order for them to make the best choice possible. Each of our trusted suppliers determines their own fee independently and it is therefore wise to compare each of the one way offers, as one supplier might charge considerably less than another. You should also be aware that when considering a one way hire in Norway, that a minimum hire duration of 1-3 days may apply.
Should you wish to cross the borders to reach the neighbouring countries of Sweden, Denmark and Finland, this is usually allowed but might incur an extra fee depending on the supplier. In general, travel to Western European countries is usually allowed but will most likely incur a higher fee than if you travel to the other Scandinavian countries. Our advice is to check under Rate Details > Inclusive Package > General Terms, where you will find a list of the countries where you can take your rental car. If the country you wish to visit is not mentioned, please call our reservation agents whom will check it for you. To ensure full insurance coverage when you travel outside of Norway, customers must always indicate all travel to other countries at the time of reservation so that the chosen supplier can pre-approve the cross-border travel.
Yes. For your car hire in Norway you need a credit card in the name of the main driver named on the reservation. This is due to the fact that the chosen car hire supplier will need a credit card to block a security deposit. Debit cards, cash deposit and credit cards in the name of anyone other than the main driver will not be accepted.
This information comes as a shock to many customers and it is therefore important that you make sure that you have a valid credit card with enough balance prior to pick up. Should you not then the supplier may require you to pay for additional insurance coverage or refuse to release the car completely. On the booking engine under Rate Details we provide details about the exact amount of the safety block and a list of credit cards accepted by each supplier. More in-depth information is provided by our credit cards and deposit FAQ section.
In Norway, cars drive on the right side of the road and pass on the left. At junctions or roundabouts you are supposed to give way to the right. As for trams, they have right of way and you can pass them only on the right. Moreover it is mandatory for all vehicles to have their headlights on at all times. All car passengers have to use a seatbelt. As for speed limits one should not exceed 50 kilometres per hour in urban areas, 80 kilometres per hour on the open road, and 100 - 110 kilometres per hour on motorways. Mobile phones are also not allowed while driving. Fines are normally quite high and foreigners have to pay on the spot by credit card.
In Norway, the legal limit of alcohol for those behind the wheel is 0.02% BAC, a quarter of the level in the UK, which means that even half a pint of lager can exceed the limit. The fines are high and in case of serious breach of the limit this could cost you the driving licence or result in jail time. Our advice is always to not to drink and drive.
Certain roads in Norway are closed in winter. When driving up a long, steep mountain pass it's always a good idea to keep your eye on the temperature gauge. To avoid overheating the brakes, it is safest to put your vehicle in a low gear when driving down any steep roads. You should also beware of elk/moose and red deer that may suddenly jump or walk into the road in forest areas, particularly during dusk and dawn and at full moon in winter. A collision with such big animals is very dangerous and can cause quite big damages. Normally there are road signs warning of wild animals, so please drive very carefully whenever you see them. In the sad event of an collision with one, please call the police that will send a local wildlife specialist to take care of the wounded animal.
Petrol stations in Norway vary widely in terms of prices and hours of operation. Be warned that in many rural and mountainous regions of Norway, it can be quite some distance before arriving at the next petrol station. In case of car breakdown or accident you can call the European emergency number 112, for the police, fire and ambulance services. Please read our travel blog page with useful tips on what to do in case of accident or breakdown with a rental car.
For more information about driving around the country, please visit our driving guide to Norway to make sure your trip is safe and pleasant.
Yes. In Norway there are several toll roads, especially to enter cities such as Olso, Trondheim, Bergen and Stavanger. Tolls are used to fund the construction of new tunnels, highways and bridges. They are paid at automated collection points through the AutoPass system. Drivers are required to register their credit card online after which they will be able to pass through the AutoPASS stations without stopping. Those not registered can stop and pay at a nearby petrol station marked by a sign saying "KR-service". In case you rent a car, suppliers usually provide the vehicle with a toll device and charge the tolls upon drop-off set at a flat rate. Upon car pick-up check if the car is equipped with the toll device and ask about the payment conditions. If you want more detailed information about tolls please call our reservation agents.
In Oslo there are three toll rings and there is a charge for the two outer ones and one for the inner circle. Besides that the toll prices can vary depending on the time of the day and vehicle type. Prices are higher during rush hours, that is between 6.30–9 am and 3–5 pm, and for diesel vehicles. Gasoline and hybrid vehicles pay regular prices, while electric cars pay less and hydrogen-driven cars enter for free. This is clearly meant to curb air pollution. If you want to know exactly how much toll you will be paying, go to the website: Norway Toll Calculator.
As of 1 January 2019 the new "AutoPASS for ferry" has been implemented for many ferry journeys across Norway as well.
The great thing when renting through Auto Europe in Norway is that our rates always include the minimum coverage required by the Norwegian law which is; Collision Damage Waiver (CDW), third-party liability, fire and theft protection (TP). CDW and TP might come with or without an excess depending on the supplier you book with. Please be aware however that CDW never covers damages to tyres, glass, exterior mirrors, underside, interior, roof, engine, damage to the locks and loss of vehicle keys. Should you wish, Auto Europe can also offer our Full Protection Package at a very affordable rate which will cover damages to the aforementioned elements of the car and reimburse you the excess paid in case of damages or theft.
Clients should also be aware that the car rental supplier might offer additional coverage options at the time of pick up such as PAI(Personal Accident Insurance), PEC (Personal Effects Coverage, Super CDW, Seguro Relax Insurance, Road Assistance and more. These are optional and Auto Europe does not refund any locally purchased insurance charges/fees even if deemed unnecessary after you return the rental car.
Yes, thanks to a mutual agreement between all the EU and EEA countries, British citizens visiting Norway can drive around with their UK driving licence for up to three months. Make sure you remember to check the expiry date before leaving. An international driving permit is only necessary for those who have a driving licence without their picture or if the licence is written in a non-Latin alphabet.
Yes. Additional drivers need to be registered on the car rental contract. They have to show a valid ID and driving licence. Each one has to pay an additional driver fee to get insurance coverage. In some countries and with some suppliers we have promotions with free additional driver, so have a look to see if you are lucky with your Norway rental car.
Yes you do. First of all in Norway winter tyres are required from 1 November till the end of April. The thread depth on the tyres has to be 3mm or more. In Norway you can also use studded tyres but only in the aforementioned time lapse, and studs have to be applied to all four tyres. There are three counties, Nordland, Troms and Finnmark, where it is possible to use studded tyres already from 16 October. Of course, if the weather conditions require it, studded tyres or even chains can be used outside of this time range.
From 1 November till 30 April car rental rates for Norway usually include the winterization fee encompassing winter tyres and sometimes ice scraper. The exact periods and conditions depend on the supplier and in the booking engine under Rate Details -> Winter Fees you can read all the details. If you need extra winter equipment such as chains or ski racks, this is on request. During the booking process ask for the item and our reservation agents will check for you the availability and book it with the supplier on site.
Driving conditions vary during the winter months, with some parts remaining mostly free of ice and snow, including Oslo and the coastal areas of Eastern Norway and Vestlandet. However, this doesn't mean that the roads don't get slippery, so make sure your car is supplied with special winter tyres, snow chains or studded tyres for use between late October and early April. Special attention is needed when driving on mountain or fjords roads that are often too narrow for two cars to pass. Road signs with a large M indicate passing points. If you are driving down-hill, do also remember to give way to the traffic coming up hill.
Norwegian people are very experienced driving in harsh winter conditions, therefore cars will circulate during heavy snow fall. As a visitor, when driving on ice and snow you will need to stay calm, drive slowly and keep enough distance from the other cars. You should also avoid rush hours with heavy snow. In spring do not lower the guard because in some areas deep frost leaves behind frost heaves in the road surface. These are signalled by the warning signs "frostskade" or "telehiv".
Planning the road itinerary and checking the weather conditions during winter months in Norway is crucial. Some mountain passes and roads are closed because of snow, such as the Trollstigen mountain pass (part of Fv63 from Åndalsnes to Geiranger), route Fv257 (Gamle Strynefjellsvegen) from Grotli to Videsæter, Fv55 over Sognefjellet, and part of Fv243 from Lærdal towards Aurland. Please check this website with updated information on winter closure. Here you will also find the list of the higher mountain passes that might have winter conditions in spring.
In the fjord districts, there are numerous car ferries. These ferries are an integral part of the road network, the highway essentially continues onto the ferry. Ferries depart from ferry slips ("fergekai") rather than from ports and taking your rental one one of these ferries is allowed. These car ferries should not be confused with express passenger boats ("hurtigbåt") or ships cruising along the coast (Hurtigruten). However generally speaking travel by ferry ie. passenger boats and cruise ships need to be authorised by Auto Europe and the supplier in advance and may incur extra fees.
---
Additional Vehicle Rental Options in Norway
The Auto Europe car hire portal is the perfect place to search, compare and quickly find the best car rental offers in Norway. We cover a wide range of car models and therefore are able to satisfy any need and match any budget. We have Mini and Economy categories, perfect for city driving, but as Norway is a large country stretching for many miles along the Scandinavian Peninsula, our strength are the more comfortable and powerful vehicles like the Large and SUV categories optimal for longer journeys through mountainous, steep or winding roads.
If you´re not sure about which vehicle best fits your travel needs, have a look at our Norway fleet guide for inspiration. We provide you with useful category features, details and benefits so that you will be able to make up your mind.
Luxury Car Hire Norway - Why not explore the wonderful Norwegian coastal areas with an elegant, powerful and comfortable luxury car? In our dedicated Luxury Car Hire section you will be able to book amazing models at amazing rates. Your driving experience will be unforgettable.
Van Hire Norway - If you are travelling with family or friends and are in need of vehicles with more seats and space for luggage, Auto Europe offers a wide choice of van models with up to 12 seats. Try to book in advance to ensure you have the best choice possible.
Campervan hire Norway - Travellers looking to experience the best of the country more extensively can opt for our campervan hire in Norway. Travel around at your leisure and get the true taste of its many unique natural attractions such as the midnight sun and northern lights. Norway is famous for its spectacular fjords and some of them are even classified as UNESCO World Heritage Sites.
---
Useful links
Travel Inspiration and Information for Your Trip to Norway