Norway Car Hire Fleet Options
For nature-lovers, there are few places that rival Norway. The scope of its countryside is inimitable; sheer cliffs rising up from beautiful meandering fjords, Arctic landscapes and once-volcanic islands provide a stunning playground for all manner of outdoor pursuits, including white water rafting, hiking, skiing, snowmobiling and cycling. This astonishing countryside is home to a multitude of animals rarely seen now in Europe, such as orca whales, musk oxen and elk. Scattered around the astonishing wilderness are quaint towns and villages, many with a coastal feel, where globalisation is yet to take a firm grip and life still echoes that of centuries past. For city dwellers, Oslo, Bergen and Alesund, to name a few, offer just the level of sophistication and beauty that one would expect from a Scandinavian country. Those who visit during winter famously have the chance to experience the Northern Lights. You can explore all of Norway's beauty at your own pace with an Auto Europe car hire. We've been in the business since 1954 and have nurtured excellent relationships with all of the most reliable suppliers of car hire in Norway, both local and international. This means that, as well as allowing us to offer our customers the lowest prices on the market, we can provide an extensive range of vehicles. To help you better understand what comprises each category of vehicle, we've created this handy fleet guide.
Why opt for a Mini Car Hire in Norway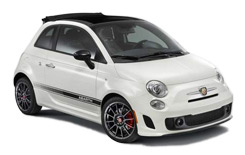 If you plan to spend most of your time in the city on your trip to Norway, you should look at our range of Mini vehicles. These cars are perfect for darting around the city and securing those hard-to-reach parking spaces. They're the most affordable vehicle category and are very economical to run petrol-wise. With room for up to two people with their carry-on luggage, these cars are an unbeatable budget option.
Popular Mini Car Hire Models: VW Up, Chevrolet Spark, Peugeot 107, Nissan Micra, Citroen C1 and many more.
Why opt for an Economy Car Hire in Norway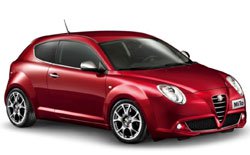 At only slightly greater cost you can hire one of our Economy vehicles. These cars can fit up to four people or two people with two large suitcases, are still excellent for city driving albeit with slightly larger engines. All in all, these cars offer great value for money.
Popular Economy Car Hire Models: VW Polo, Ford Fiesta, Peugeot 208, Hyundai i20, Toyota Yaris and many more.
Why opt for a Compact Car Hire in Norway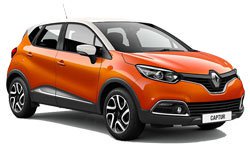 If travelling with a small group of people, there is a fantastic budget option to be found in our Compact cars. With slightly larger engines, you can begin to think about tackling the countryside as well as the city. These cars can fit up to five passengers with two large suitcases and a carry-on bag, although are also a solid and comfortable choice for solo travel.
Popular Compact Car Hire Models: VW Golf, Mercedes A Class, Ford Focus Estate, Toyota Auris, VW Golf Estate, Citroen C4 and many more.
Why opt for an Intermediate-Size Car Hire in Norway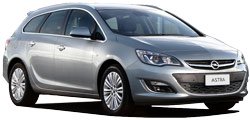 Norway's proximity to home, amazing range of outdoor activities and low crime rate make it a perfect place to bring the family for a holiday. Our Intermediate-Size vehicles, often referred to as Family Size, are a very popular mid-range option, as a balance between sturdy and affordable. They have room to comfortably fit up to five people, two large suitcases and one carry-on bag and their stronger engines make them capable of tackling longer distances on the road.
Popular Intermediate-Size Car Hire Models: Volvo V40, Audi A3 Sportback, Skoda Octavia Estate, BMW 3 Series and many more.
Why opt for a Large-Size Car Hire in Norway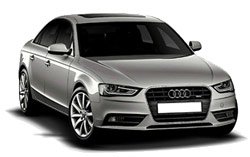 If you're really looking to make sure that the whole family travels comfortably, look no further than our Large cars. The extra room and considerable engine in these vehicles make long journeys a breeze. With space for five people, three large cases and two smaller bags, this category is perfect for taking a longer trip - or just if you like to pack your case for every eventuality and need the extra space!
Popular Large-Size Car Hire Models: Kia Sportage, Kia Niro, Ford Mondeo, Mazda 6, Skoda Octavia Estate, Mercedes B Class, Audi A4 and many more.
Why opt for a Luxury/Convertible Car Hire in Norway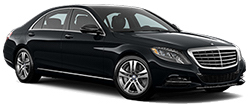 When driving through the beautiful Norwegian countryside, it can be nice to be driving a beautiful man-made car. Have a look at our range of Luxury vehicles, which are a popular choice for those travelling on business, honeymoons or simply those who want to treat themselves on holiday. These cars are often far more affordable than you would expect and can really transform your holiday from memorable to once-in-a-lifetime! Take a look on our website to see what bargains you can find!
Popular Luxury Car Hire Models: BMW 3 Series, Volvo V60 Estate (Hybrid), Mercedes E Class, Mercedes E Class Estate, Tesla Model S and many more.
Why opt for an SUV or Van Hire in Norway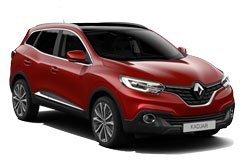 Norway's incredible countryside and the possibility of sighting the Northen Lights make it an incredibly exciting road trip destination. Get your friends involved and keep the whole group travelling together with of our 7-12 seater Vans! Alternatively, if you're taking a family holiday and want to ensure their safety, our secure SUV vehicles are the ultimate choice for peace of mind. Bear in mind that outside of summer, it's often essential that you fit your car with winter tyres!
Popular SUV or Van Car Hire Models: Citroen C4 Aircross, Mazda CX 3, Nissan Qashqai, Toyota Rav 4, Ford Kuga, Ford S-Max, VW Sharan, Ford Tourneo and many more.
We hope that this fleet guide has been easy to follow and has left you feeling able and ready to make an informed decision on which car category best suits your needs! If you have any further questions, please give our award-winning customer service team a call and they will be happy to guide you through every step of your car hire process. If, on the other hand, you feel ready to make your own booking, visit our secure online booking engine, where you can have your car hire sorted within a few simple clicks. If you change your mind at any time up to 48 hours prior to pick-up, our cancellation policy has you covered, so there really is no reason not to book now with Auto Europe!