Car hire in Austria - The Ultimate Alpine Adventure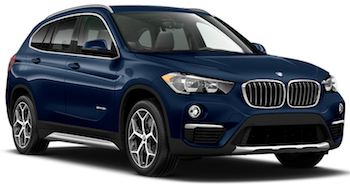 With all its scenic splendour and unparalleled cultural heritage, Austria is without doubt one of the world's most alluring motoring destinations. Stretching just 440 miles across the centre of the continent between the the great Hungarian plains in the east to the ever-peaceful shores of Lake Constance to the west, the country today is renowned for its outstanding hospitality with tourism a solid mainstay of its thriving economy, a fact reflected by its magnificent network of motorways and other first-rate transport facilities.
A car hire in Austria is by far the best way to fully appreciate a destination blessed with an abundance of beckoning back-roads penetrating the country's lush interior to provide privileged access to some of the most interesting off-the-beaten-track destinations in the whole of Europe. No less than two-thirds of the country is mountainous, with glorious Alpine scenery a major attraction for the many visitors driving for hours on long winding roadways that carve a peaceful passage through deep valleys and around picturesque lakes all over the country. And for the drive of a lifetime, take a trip on Europe's longest and most picturesque Alpine highway - the world-famous Grossglockner Road - to feast your eyes on the some of the most stunning vistas you'll ever hope to see, rising to heights of over 8,000 feet in some places!
Most Austrian adventures start in the capital, Vienna, once the hub of a great empire and today a concentrated cornucopia of culture. Steeped in history, the city's landmarks are a rich testament to the country's former power, most notably the Hofburg which began life as a small fortress in 1275 before metamorphosing into a vast palace to become the seat of Austrian imperialism for over six centuries. And if you only have time to visit one of Vienna's many tourist attractions, then make sure it's the Kunsthirstoriches Museum, home to one of the world's greatest art collections, much of which was built up by the Austrian emperors (the Habsburgs) themselves.
For over a millennium the country has been at the centre of European history and culture, with its other main cities (namely Salzburg, Graz and Innsbruck) also standing tall as rich legacies of Austria's great and glorious past. Each is as aesthetically pleasing as anywhere on earth with quite a few surprises in store for visitors in the form of cutting-edge architecture, innovative contemporary art and modern, mouth-watering cuisine. And the fact that Austria shares its borders with several other equally fascinating countries - Germany, Slovakia, Italy, Switzerland, Hungary, Slovenia, Liechtenstein and the Czech Republic - means that road-trippers have plenty of options to cross the border and embark on an exciting two-destination itinerary.
Founded in 1954, Auto Europe is one of the world's best-established car hire brokers with over 24,000 pick-up and drop-off locations available in more than 180 destinations in all four continents. By collaborating with all the top car hire suppliers, we are able to offer the widest choice of vehicles at the cheapest rates in the market, guaranteed. Our reservations team provides the best customer service in the business and should you have any questions or require assistance of any kind, please don't hesitate to call them seven days a week on +44 123 3225 114. They are waiting for your call! Have a read of our car hire reviews in Austria section to see what customers have thought of us.
For more information on renting a vehicle in Austria, click on the car hire related topics listed below:
Where to Pick up a Car Hire in Austria
Being such a popular tourist destination, it's no surprise to find that Auto Europe has all the main towns, cities and airports very well covered with plenty of options available for drivers planning to take to the road with a low-cost car rental in Austria.
Along with the capital, Vienna (one of the world's most sought-after cities), visitors have the chance to get well off the beaten track by basing themselves at the other end of the country in Innsbruck, for example, or due south in the charming city of Klagenfurt in close proximity to the Slovenian border, Linz near the German border or Graz, Austria's increasingly-popular second city.
Compare Car Hire Rates at the Most Popular Airports and Railway Stations in Austria
| | |
| --- | --- |
| | Innsbruck Railway Station |
Book with the Best Car Hire Suppliers in Austria
Auto Europe's reputation as a leading car hire broker is bolstered by the quality of the suppliers we work with, including large worldwide providers such as Europcar, Hertz, Avis and Sixt and the very best local rental companies like Buchbinder.
Collaborating with the most reliable suppliers enables us to guarantee the best prices in the market, which means that our millions of regular customers will not find a better deal for their car hire in Austria anywhere else on the Internet.
Call our reservation specialists today if you have any doubts regarding which supplier to choose and where to pick up and/or drop off your vehicle. They can be contacted seven days a week on +44 123 3225 114 or, if you prefer, you can drop them an e-mail anytime to reservations@autoeurope.co.uk and they will get back to you as soon as possible.
When choosing our partners, the top priority has always been to make sure that their company standards for service and quality are as high as Auto Europe's, which means that our customers' rental experiences will be as seamless and enjoyable as when they are driving their own vehicles back home.
Frequently Asked Questions about Renting a Car in Austria
The idea of our FAQs section is to provide you with a list of the most popular questions that arise when people are searching for the best car hire deals in Austria. Keep scrolling down to find all the information you need on a wide range of subjects like age restrictions, cross-border travel and all the local driving tips such as paying motorway tolls, choosing the best coverage and adding another driver to help out on that long trip across the mountains on Austria's world-famous Grossglockner Road.
To find the info you're looking for, just click on the link and you'll be automatically taken to the relevant section.
---
---
Additional Vehicle Rental Options in Austria
Auto Europe has the best deals and widest range of vehicles for a successful motoring holiday in Austria. For city sightseeing in Vienna, Salzburg and the country's many other historic towns and cities, a small, cheap-to-run car from our Mini and Economy categories are the perfect choice. For an exhilarating drive on Austria's famous Grossglockner High Alpine Road, there's nothing better than one of the high-performance vehicles from our Luxury or Convertible categories, or perhaps a sturdy SUV is preferable for that extra level of protection.
To help you make the right choice, please consult our Austria Fleet Guide for suggestions and details of all the features and specifications for each respective car hire category.
Luxury Car Hire Austria - One of the attractions you won't want to miss is Melk Abbey, a stunning 11th-century church perched high on a hill overlooking the River Danube in north-east Austria. It's easily accessible from Vienna and for a trip like that we suggest one of our ultra-comfortable Luxury-category cars to get you there in grand style.
Van Hire Austria - Friends and family will have a lot of fun visiting the parts of Austria used for the filming of The Sound of Music, including the natural freshness and purity of the alpine meadows surrounding the beautiful city of Salzburg. To do this, it's best to rent a modern multi-seat vehicle from our Van category to enjoy the most popular film settings.
Campervan hire Austria - A trip around Austria in a motorhome is a dream that can easily come true with Auto Europe thanks to the wide selection of vehicles we have available for hire. Enjoy Austria's spectacular mountainscapes in your very own hotel room on wheels for a low-cost trip of a lifetime in one of the world's most scenic countries.
---
Useful links
Travel Inspiration and Information for Your Trip to Austria