Car hire in Salzburg – Enjoying the Best of Austria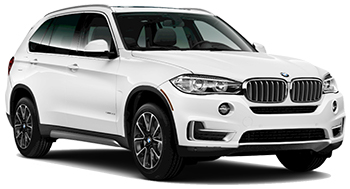 Nestled idyllically between the Alps and the River Salzach, the picturesque city of Salzburg is one of the most beautiful places to visit in Austria. Bursting with modern culture, Baroque architecture, breathtaking scenery and some of the most innovative eateries in Europe, a trip to Salzburg makes for an unforgettable experience at any time of the year.
Birthplace of the world-famous composer Wolfgang Amadeus Mozart, Salzburg offers a rich assortment of sightseeing activities with many excellent museums and attractions to experience, plus a vibrant year-round events programme related to music and art is another a regular feature of the city. The historic centre has been a UNESCO World Heritage Site since 1996, with much of its architecture from the Baroque period in a state of excellent preservation.
History buffs can immerse themselves in the past while nature lovers can enjoy recreational activities in the surrounding mountains. With a car hire in Salzburg you can explore this exciting city as well as many other parts of the country, including the charming Austrian capital Vienna and Innsbruck, one of Europe's top winter sports destinations.
Auto Europe is your top choice for a car hire in Salzburg. Not only do we provide a wide selection of vehicles, from mini-category cars to multi-seater vans for business and leisure travellers alike, we also strive to exceed your expectations with our premier customer service before, during and after your car hire. We offer more than 24,000 locations internationally, with convenient pick-up options in Salzburg, including Salzburg Airport, Salzburg Central Station and numerous downtown locations.
You can save even more money by taking advantage of our special promotions offering Free Additional Drivers, GPS included, free winter tyres, etc. Check out our Salzburg car hire reviews section to see what others have written about their recent Auto Europe car hire experience in the city. If you have any questions or need advice on planning your itinerary, please give them a call on +44 123 3225 114 and they will be more than happy to assist you.
For added peace of mind, why not see the user ratings and read the comments posted by previous Auto Europe customers in the city by visiting our Salzburg car hire reviews page.
For more information on renting a vehicle in Salzburg, click on the car hire related topics listed below:
---
Where to pick up a car hire in Salzburg
By working with all the world's most important car hire suppliers, Auto Europe can offer you a wide choice of locations in and around Salzburg, meaning that you can pick up your vehicle in the city centre and be on your way to the Alps in a few minutes. Besides the many car hire companies operating at Salzburg Airport, there are several conveniently-located car rental offices located in other parts of the city, most of which are in close proximity to Salzburg's top tourist attractions, such as the old streets leading off Residenzplatz, one of the city's largest squares.
To help put you on the right road, our high-tech booking engine allows you to do a full search to find the best vehicle and the most convenient collection point for your trip. Once you've entered your dates, an interactive map will come up with all the available car hire locations in Salzburg.
Salzburg Airport
The second-largest international airport in Austria, Salzburg Airport is located a short drive west of the city's famous historic centre and even close to the southern German border. The airport handles approximately 2 million passengers a year with direct flights from London Gatwick, London Heathrow, London Luton, London Stansted, Manchester, Liverpool, Birmingham, East Midlands, Edinburgh and several other UK airports.
Breathtaking views from the plane of both the city and the Austrian Alps make this airport a unique and convenient pick-up location for anyone wanting to partake in both summer and winter sport activities or simply explore the wonderful Baroque city centre. The car hire desks can be found a short walk from the airport terminal building.
Salzburg Airport W. A. Mozart (SZG)
Website: salzburg-airport.com
Address: Innsbrucker Bundesstraße 95, 5020 Salzburg, Austria
Telephone: +43 66 285 800
Salzburg Train Station
Salzburg Central Train Station is one of Austria's busiest railway hubs and a regular stop for local and long-distance services operated by Deutsche Bahn (DB AG) and the Austrian Federal Railways (ÖBB). With dozens of daily international connections extending well beyond Germany, the stationn is located a short walk from many of Salzburg's top tourist sights, including Mirabell Palace and the famous house where Mozart was born. Inaugurated in the 19th century, it is a modern and very efficient transportation centre with an extensive range of on-site facilities, including numeous shops and restaurants, a tourist information centre, police station and several bars and cafés. Many of the world's most prestigious car rental companies offering are located both at the station and near the main entrance, most notably in the area around Ferdinand Porsche Strasse.
Salzburg Train Station
Website: obbtrains.com
Address: Südtiroler Platz 1, 5020 Salzburg, Austria
Telephone: +43 (0)5 1717
---
Book with the best car hire suppliers in Salzburg
Auto Europe is a leading international car hire company currently offering a vast selection of convenient pick-up and drop-off locations in more than 180 popular destinations around the world. Thanks to our many years of experience dealing with all the global and local car rental companies, we can offer you the best standard of service and cheapest prices on the market.
Should you require additional information about the car hire companies we work with or their policies, for example out of office pick up or questions regarding age restrictions, our car rental specialists are just a phone call or e-mail away and happy to assist you.
---
Frequently asked questions about renting a car in Salzburg
This section features the most frequent questions asked by people booking a car hire in Salzburg. Scroll down for adviceon a wide range of essential car hire topics, such as the use of credit cards, insurance coverage, toll payments, traffic and much more. If you need any more information, please call our reservations team on +44 123 3225 114 and they will be happy to help you with your reservation and assist you with your travel itinerary.
---
Yes. To book a car rental in Salzburg and other destinations in Austria, you will always be asked for a valid credit card in the main driver's name in order to collect your vehicle. This is because the supplier will need to hold an amount as a security deposit to cover the value of the car in case of any loss or damage occurring during the rental period. and the amount will be held by the rental car company and fully refunded after the vehicle has been returned in pristine condition. The deposit is promptly refunded once the car has been returned to the car hire station undamaged. Please note that debit cards are not valid as a security deposit and will not be accepted.
You can easily check which card (such as Visa, Mastercard, Diners, American Express, etc.)and type of card will be accepted when making a search on the Auto Europe website. Just click on the blue and white info icon (i) after selecting your preferred car and supplier where you will find all the credit card-related information you need.
For more information, please check our related blog post to discover the six most important things to know about credit cards and deposits for a more seamless experience when you arrive to pick up your vehicle.
Whenever you make a search in the Auto Europe booking engine, it's important to know that our quoted car hire rates always include the minimum amount of legally required insurance, including Collision Damage Waiver (with or without excess) depending on the supplier. However, CDW (as it is more commonly known) doesn't cover damage to tyres, glass, wing mirrors, undercarriage, interior, roof, engine, locks and keys (should they get misplaced).
Drivers looking for total peace of mind norally buy Auto Europe's full protection coverage for a small extra charge which covers damage to glass, wheels, roof, undercarriage, towing costs (in the event of a breakdown), loss of car keys, misfuelling and any admin fees that might be incurred. Please note that rate of this additional cover may vary depending on the location, car category, supplier and rental duration.
Anyone concerned about coverage when booking their car hire in Salzburg can find all the necessary info on the Auto Europe website is clearly accessible by clicking on the blue and white info icon (i) in the car hire search results, where you will find the coverage amount of the CDW deductible, theft insurance deductible and liability insurance, all of which can also be found in the terms and conditions provided when either making an enquiry or confirming a booking.
Please note that some car hire companies try to sell their own coverage at the time of pick-up, such as personal accident insurance (PAI), personal effects coverage (PEC), super CDW, Seguro Relax Insurance and road assistance, etc. Drivers buying this type of coverage need to take into account the fact that Auto Europe cannot refund the cost of any locally-purchased insurance, even if it is deemed unnecessary once the vehicle has been dropped off. You can find more info about these policies and more on our dedicated page detailing the key points to remember about car hire coverage when renting a car in Salzburg with Auto Europe. Furthermore, if something happens on your trip and you need to make a claim, please note that you must first pay the local car rental supplier before claiming the money back from Auto Europe. When making a claim, it's essential that you provide all the required documents in order to receive your refund as quickly as possible.
Please be aware of the fact that some car rental employees are motivated to earn extra commission by attempting to sell their company's products and services on top of the ones you have already purchased. Coverage is often mentioned when customers arrive to pick up their vehicle, but these additional coverage policies are totally optional and normally surplus to requirements.
For more information about Auto Europe's coverage policies, please call our rental specialists on +44 123 3225 114 and they will be happy to provide you with all the information you need. Please also read our blog post on the subject, which provides a general overview of the types of car hire coverage available.
Salzburg is a bustling city during both the summer and winter holidays with excellent street and highway maintenance all year round. However, the city can be difficult to drive in due to its many one-way streets, bus lanes and complicated layout. It is also important to note that large parts of the city centre are for pedestrian use only. If you are visiting some of its landmarks, it's best to park your car hire in Salzburg in a public car park and continue on foot or by public transport. For visitors looking to see all the main sights however, a car hire is the optimal mode of transportation. Just ensure that you take all necessary precautions, pay attention to the local traffic laws, road conditions and other drivers, just as you would at home. You will be required to have a paid toll sticker (Vignette) on your vehicle when you drive on Austrian motorways. If you plan to drive on paid toll roads, please speak to the local supplier at the time of pick-up about toll payment options and ensure that your hired car has the necessary stickers visible on the windscreen. In the winter months, snow tyres are mandatory with either four winter tyres or two winter tyres and snow chains. Reflective safety vests must be kept in the vehicle at all times for safety purposes in the event of a breakdown or accident. Make sure that one is provided in your car hire before departure. For further details on traffic regulations, please visit Auto Europe's Driving in Austria information page.
Salzburg is a popular travel destination not only for Austrians but for travellers from all over the world, which means that the city is always busy. You will rarely find free on-street parking spaces because these are very limited in number. Information on prices and the maximum permitted parking time can be found on ticket machines or nearby road signs. If you cannot find a free space on the streets for your car rental in Salzburg, try parking in one of the many public parking garages in the city, like the Mönchsberg underground car park on the left hand side of the River Salzach, or the centrally-located Altstadtgarage 1 and Altstadtgarage 2 car parks. Alternatively, you can use the P+R car parks which offer parking outside inner city for a reasonable price with public transport options available to get to the centre.
Yes. Vignettes (toll stickers) are required on all vehicles (including rental cars) on Austria's 1,400-mile motorway network, much of which covers the Salzburg area. With a a validity of 10 days, 2 months or 1 year, these toll stickers are available from over 6,000 outlets in Austria, including petrol stations, border posts and the country's two main automobile associations - ÖAMTC and ARBÖ. Please make sure that the vignette is clearly visible in the windscreen, otherwise you'll be subject to a hefty fine. Expect to pay around 10 euros for a 10-day vignette. Some car rental suppliers offer prepaid toll options (for instance, the toll sticker is included in the rate with Europcar, Buchbinder, Mega Drive and Avis), so please check these possibilities at the time of collecting your vehicle, or contact us at Auto Europe for more details. Digital vignettes are also available and can be downloaded from the Austrian motorways website at www.asfinag.at/en/.
Yes. As a major winter sports destination, Austria receives large numbers of tourists in the winter months, many of whom use the roads to reach the ski resorts, etc. Ice and snow often covers the roads at that time of year, including the Salzburg area, so it's important to take all the necessary precautions when travelling by car. The first thing to remember is that winter tyres are mandatory when driving a car hire in Salzburg and other parts of Austria from the 1st of November until the 15th of April, so please consult our dedicated page to find out about the local winter tyre regulations prior to your trip. Please note that other types of winter driving equipment such as snow chains are also required in and around Salzburg when the roads are icy or covered in snow (snow chains are on request but available with most suppliers for a fee paid locally). Don't forget to take advantage of our Free Winter Tyres offer when booking your next low-cost car rental in Salzburg.
---
Salzburg Travel Guide
Salzburg is rich in culture and history, so there are numerous sights that you should visit on a trip to the city. In the following section we have featured some of the most popular and interesting attractions in Salzburg;
Best day trips with my car rental in Salzburg
If you decide to rent a car in Salzburg, then make sure you save a couple of days for a road-trip around Salzburg with the added option of visiting neighbouring Germany. Numerous attractions await you in the Salzburg region, from which we have compiled a short-list of the most interesting places;
For clients wishing to explore further than the city of Salzburg, it is also possible to undertake a road trip and return the car rental in another city, a so called one -way car hire which allows for greater freedom and flexibility.
Hallstatt
About an hour's drive south-east of Salzburg brings you to this idyllic village located beside the beautiful Hallstat Lake. The journey passes several glimmering lakes and high mountains where you can stop to enjoy some of the spectacular scenery along the way. Hallstatt's story dates back more than 4,000 years to its beginnings as a salt mine. One of the most common activities is a guided tour of the oldest salt mine in the world where you'll discover the meaning of the phrase 'white gold' before taking a peaceful ride on a traditional wooden boat around the lake. If you arrive around 9am, you will be able to enjoy all of the charms of the old town and take a short journey on a funicular to the Skywalk and its viewing platform. Remember that during the summer months no cars are allowed in Hallstatt.
Munich (Germany)
Across the border about a 90-minutes drive from Salzburg lies the Bavarian capital city of Munich with its panoramic views of the Alps. Here you can enjoy amazing views of the Old Town and take a walk through the famous farmer's market - Viktualienmarkt. If you're an automobile enthusiast, there is the impressive BMW Museum and, of course, the city features some truly majestic churches, palaces and gardens such as the Marienplatz Rathaus. In autumn you'll have the chance to catch the Oktoberfest beer festival. Please don't forget to state your intention to cross the border into German at the time of making your car rental booking.
Ice Caves
There are two giant ice caves close to Salzburg, both of which are perfect destinations for an exciting day-trip. The Dachstein Ice Caves are located close to Hallstatt and will amaze you with their astounding ice sculptures and mind-blowing frozen waterfalls. To get there you'll need to take a cable-car and walk for about 20 minutes, but it's well worth it as the tour takes about 50 minutes inside the caves and you can see remarkable glaciers, icebergs and other formations. You can also drive on for another hour until you reach the Eisriesenwelt Ice Caves that were crated naturally from ice and limestone to form what is considered to be the largest ice cave in the world. They are only open from May to October and the temperature inside is below freezing most of the time. There is a cathedral in the largest room and a gigantic stalactite to see as well.
The Eagle's Nest (Germany)
Just over the German border is Berchtesgaden, a picture-postcard town with a dark past. A trip to Kehlsteinhaus - the Eagle's Nest - is a journey back in time with an historic theme as it was built to celebrate Hitler's 50th birthday before becoming a command centre as his second seat of power. Located at 6,017 feet above sea level and with panoramic views of the Bavarian Alps, nowadays it provides a great location for a relaxing meal in a fine restaurant. There is a documentation centre close by and a WWII bunker tunnel system on display.
Wolfgangsee
Less than 20 miles from Salzburg is this lovely lake that most of the time is forgotten by tourists. On the banks you can find several restaurants and small villages full of history. The lake is an outdoor adventure with hiking options and boating tours and you cannot miss the cog railway that has been running since 1893 and will take you to the top of Schafberg Mountain where you can enjoy a superb meal in the Alpine Hut restaurant.
What to do in Salzburg
If you're planning a trip to Salzburg, you'll be spoilt for choice when it comes to tourist attractions because many of them are located in a short radius, meaning that you can cover a lot of the city in just one day. Salzburg has one of the largest fortresses in Europe which is top of the list for most first-time visitors, pus it's the birthplace of Mozart, the world's most famous composer. Here's a list of some of the things you shouldn't miss when touring this magnificent city;
Christmas Market: If you are planning your journey during the month of December, then a trip to the city's astonishing Christmas market is a must. Known all over the world as one of the most atmospheric markets in Europe, the Christkindlmarkt on Residenzplatz dates right the way back to the 15th century. Highlights include drinking a mug of glühwein while wandering amongst the many stalls offering the best and most memorable home-made treats and trinkets.


Old Town: A World Heritage Site since 1997, Salzburg's Old Town has around 1,000 protected buildings offering a variety of spectacular city views, most notably Salzburg Cathedral erected in 774 and rebuilt several times since. The belltower of the Old City Hall is another important landmark that was originally a burgher house until 1407 when it was bought to use as the City hall and Court of Justice – which has since been relocated to Mirabell Palace. Mozart's Geburtshaus has several musical instruments on display in the distinctive yellow-coloured building where he lived until the age of 17. Located at the foot of the Mönchsberg Mountains is St Peter's Cemetery, one of the oldest cemeteries in the world, as well as catacombs and two chapels carved into the mountain rock.


Local Cuisine: Influenced by Bavarian and Tyrolean gastronomy, some of the country's national favourites include schnitzel, apple strudel and Sacher torte. Austrian cuisine is very diverse and colourful combining the sweetness of Bohemia, the spices of Hungary and the seasoning of the Mediterranean. The Grünmarkt outside the University campus is the best farmer's market if you are looking for strong-smelling cheeses, cured meats, and delicious baked pastries and cakes. For an authentic Austrian meal, the Gasthof Goldgasse and Gablerbräu are two of the city's most popular restaurants.


Art and Culture: There are two Museums of Modern Art in the city, the most recent of which lies atop the Mönchsberg and peers down upon the Old Town, offering scenic views of the city. It includes works from a range of contemporary artists in addition to its permanent collection. While many come for Mozart, there are many jazz and contemporary music clubs and bars across the city that showcase new talent from all over the world. If you are devoted to Mozart, make sure you visit the Sound and Film Collection where you'll have access to over 25,000 audio recordings.


Sports and Festivals: For the more adventurous, Salzburg offers you a unique winter sports holiday with several options for skiers, ice skating and many other outdoor pursuits. In the warmer months, hiking is a great option in the surrounding hills. The wide selection of annual events includes the Salzburg Marathon and the Gaisberg Race. The world-famous Salzburg Festival takes place each summer, but tickets can be expensive and difficult to get so the festival offers free screening at the open-air cinema in the Old Town. For younger visitors, the Electric Love Festival offers mainly dubstep, electro and house music.
---
Useful links